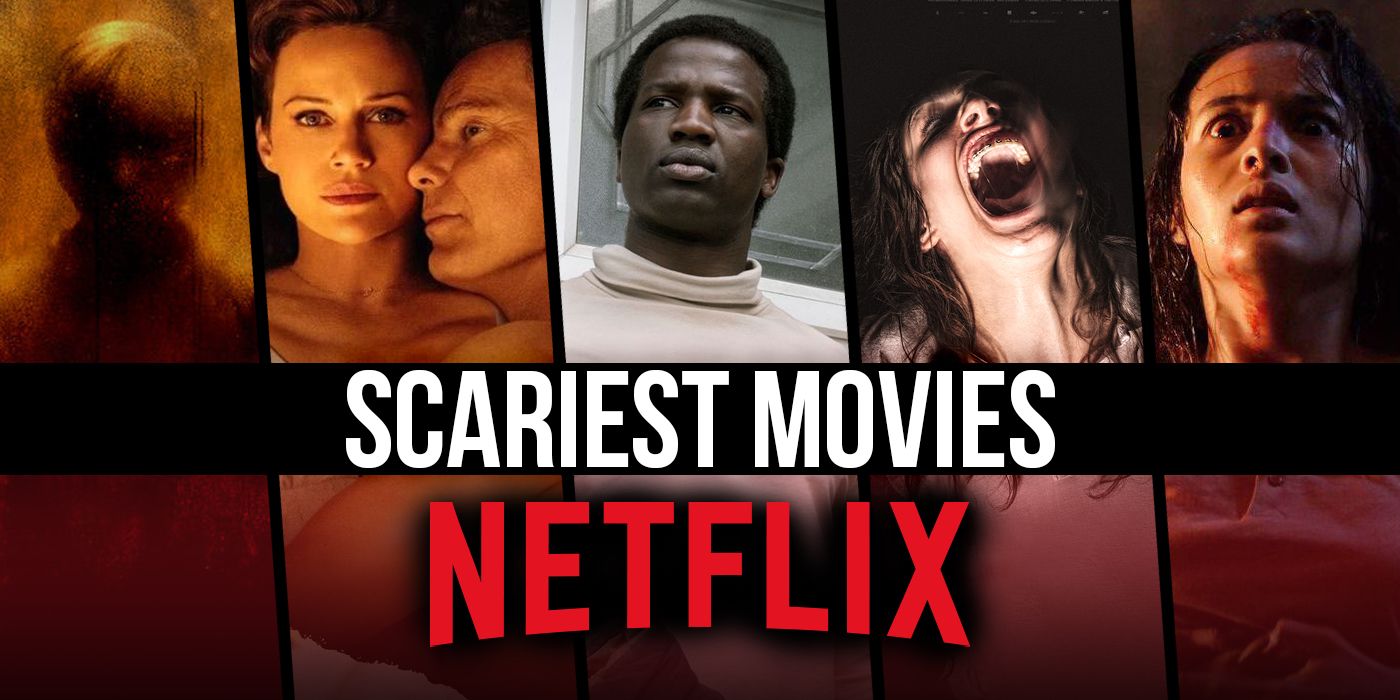 Unbridled terror streaming now.
For more than a decade, Netflix's streaming service has been a harbor for the dissemination of horror movies. It's been host to indie darlings and silver screen legends alike and acted as a distributor for many prominent genre film directors. All this to say, it's accumulated a catalog of truly terrifying original titles. Keep reading to discover the scariest movies on Netflix.
Can't find what you're looking for here? Check out our lists of the best horror movies on Hulu, Prime Video, and HBO or the best movies on Netflix across all genres.
Editor's note: This article was updated September 2023 to include The Pope's Exorcist.
RELATED: The Best Horror Movies on Netflix Right Now
Hush (2016)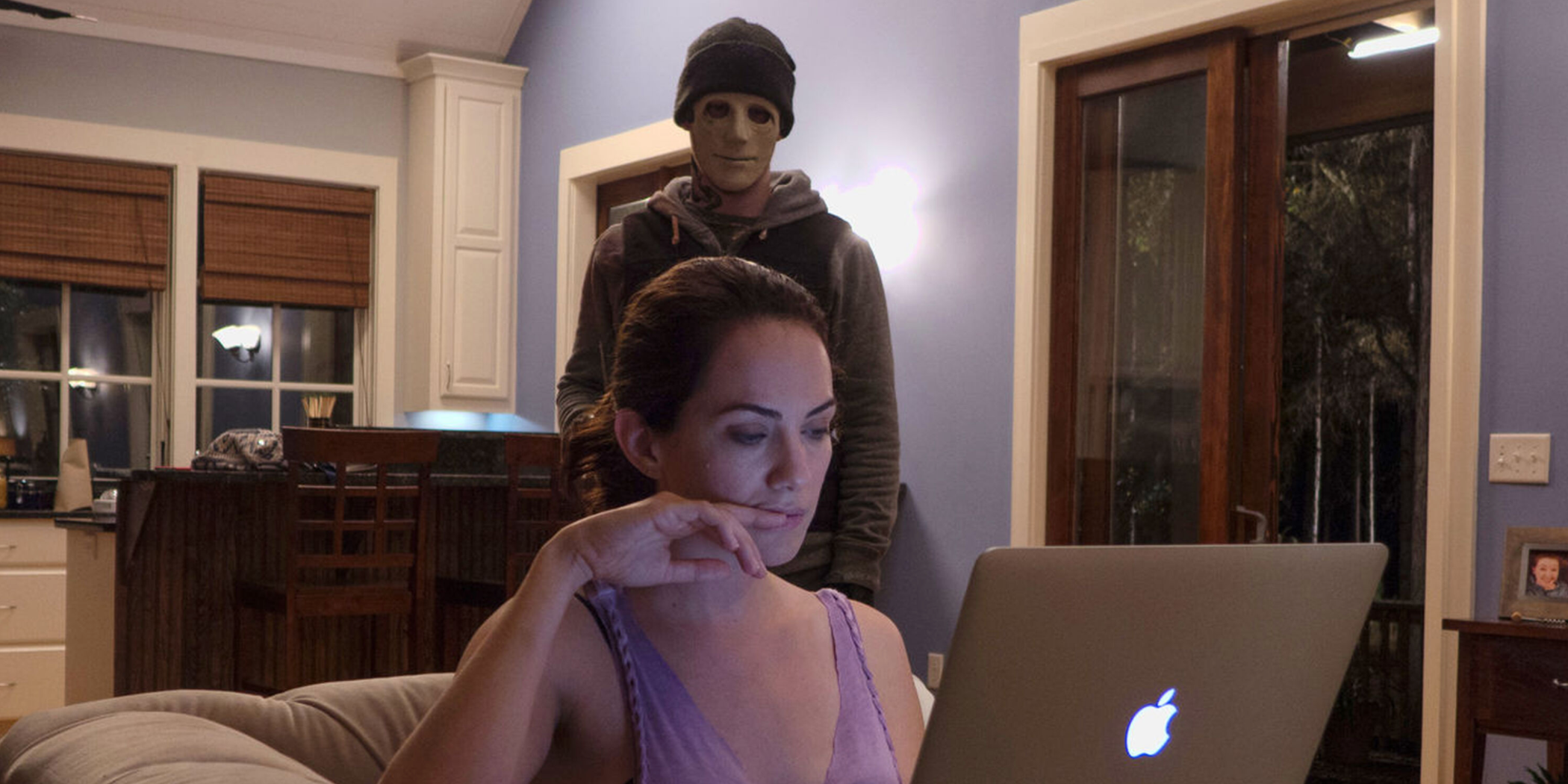 Run Time: 1 hr 27 min | Director: Mike Flanagan
Cast: Kate Siegel, John Gallagher Jr., Michael Trucco
A writer takes residence in a house in the middle of the woods. While there, she is stalked by a masked killer. Sounds like a tale that has been told by a dozen movies. Well, in this one, the writer is a deaf-mute, which adds an extra layer of tension to the film. Also, Hush is co-written and directed by horror auteur Mike Flanagan, so you know it's going to be scary. The cat-and-mouse chase adds tension, and seeing Maddie getting sneaked up on because of her deafness is enough to make your skin crawl. The cheers come when Maddie uses some unexpected tools that a hearing person would be unfamiliar with to surprise her attacker. – Alyse Wax
The Pope's Exorcist (2023)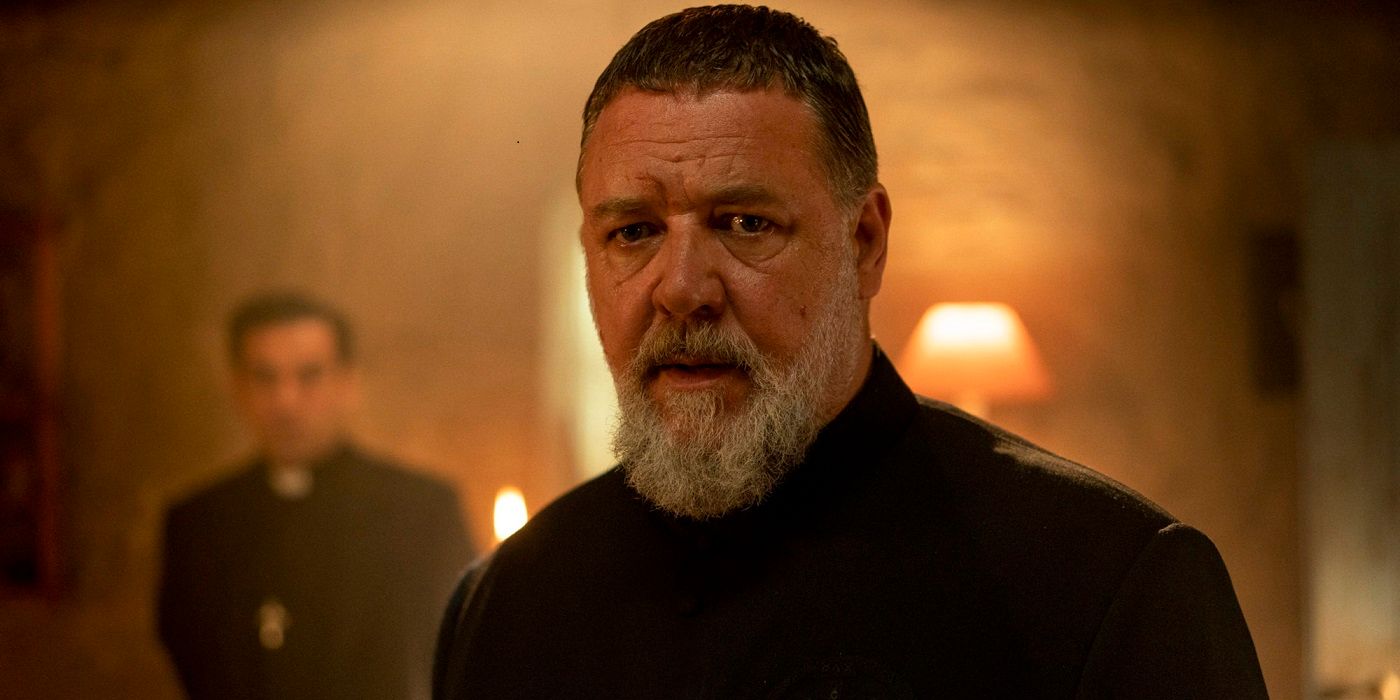 Run Time: 1 hr 43 min | Genre: Horror | Director: Julius Avery
Cast: Russell Crowe, Daniel Zovatto, Alex Essoe
The Pope's Exorcist is a fictionalized version of the accounts of the real Father Gabriele Amorth, who was said to have performed over 10,000 exorcisms. The film feels like director Julius Avery (Overlord) took elements of The Exorcist, the film that launched a thousand copycats, and combined it with the early 2000s sensation the Davinci Code. The story centers on Russell Crowe (Gladiator) as Father Amorth, as his struggle to remove a demon from a young boy leads him to discover a bigger mystery that the Vatican has been covering up for centuries. The visuals are pretty standard fare for the exorcism genre, but the mystery of the demon and Crowe's performance are the main draw of the film.
Run Rabbit Run (2023)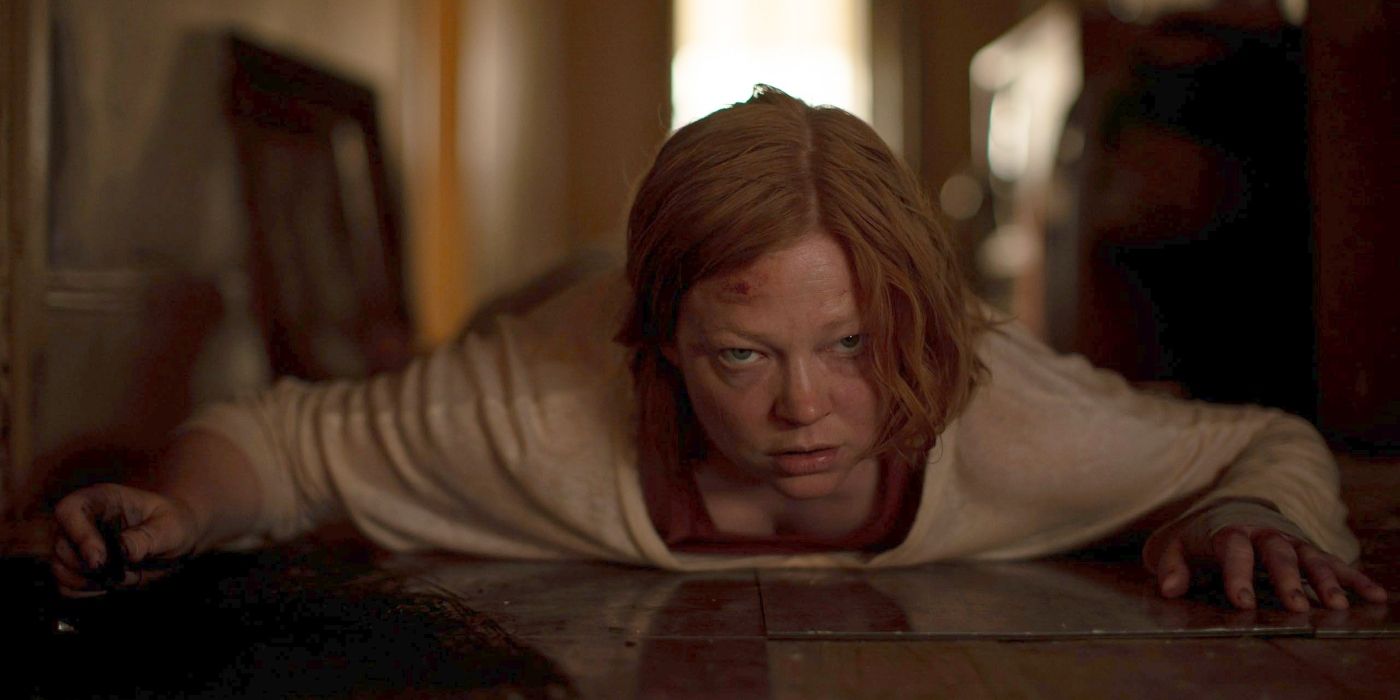 Run Time: 1 hr 40 min | Director: Daina Reid
Cast: Sarah Snook, Lily LaTorre, Damon Herriman, Greta Scacchi
Sarah Snook (Succession) stars in Run Rabbit Run, a terrifying psychological thriller about an ambitious fertility doctor (Snook) forced to confront the very real possibility that the spirit of her dead sister Alice has somehow found a way into the body of her daughter Mia (Lily LaTorre) and is now haunting her. Directed by Daina Reid, Run Rabbit Run is a gripping horror film shot and set in the beautiful countryside of Australia. Leaning into mystery elements and classic horror tropes, Run Rabbit Run stands out with stellar performances not only from Snook but also from the young and incredibly talented LaTorre. – Yael Tygiel
The Thing (2011)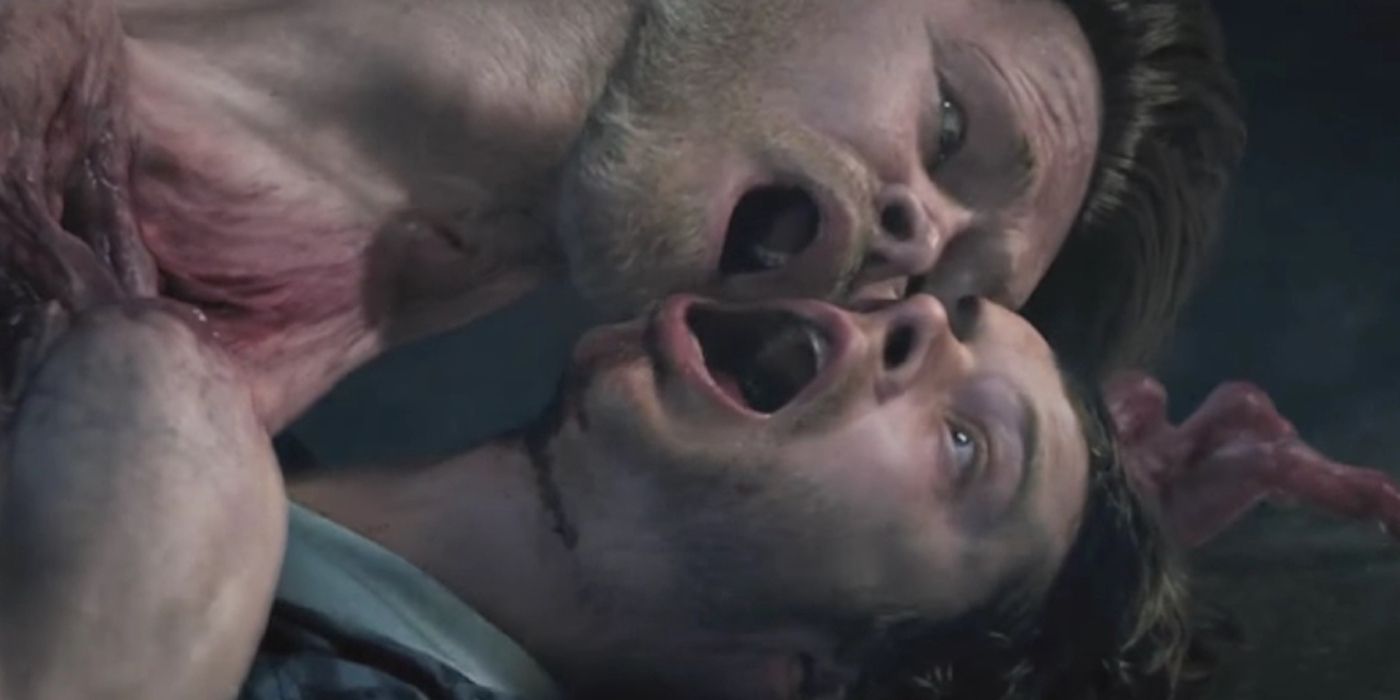 Run Time: 1 hr 43 min | Director: Matthijs van Heijningen Jr.
Cast: Mary Elizabeth Winstead, Joel Edgerton, Ulrich Thomsen, Adewale Akinnuoye-Agbaje
The Thing is a haunting prequel to the classic horror film of the same name. Director Matthijs van Heijningen Jr. pays homage to John Carpenter by evoking the same eerie tone throughout the terrifying thriller. Mary Elizabeth Winstead stars as a brilliant scientist with a Norwegian Antarctic research crew that unwittingly discovers a dormant alien ship under the ice. Along with Sam Carter (Joel Edgerton), a military vet and helicopter pilot, the isolated Arctic outpost team inadvertently awakes the parasitic creatures, forcing the researchers into an ultimate fight for survival. – Yael Tygiel
Old People (2022)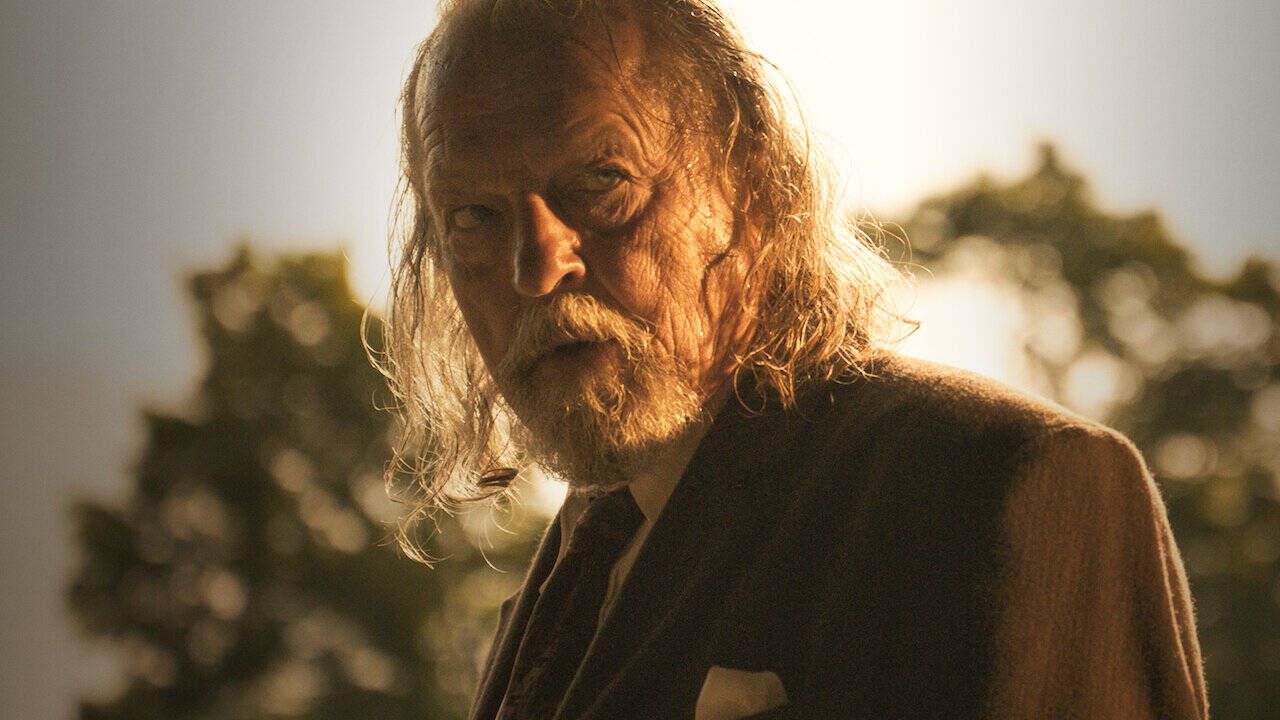 Run Time: 1 hr 30 min | Director: Andy Fetscher
Cast: Melika Foroutan, Stephan Luca, Anna Unterberger
Perhaps the opposite premise of Children of the Corn, Old People is a gory horror film from director Andy Fetscher. A German thriller, Old People stars Melika Foroutan, Stephan Luca, and Anna Unterberger. The film is set in a small town during a thunderstorm and follows a young mother visiting with her children to attend her sister's wedding. Taking advantage of the treacherous weather conditions, residents of a local retirement community escape the facility and embark on a violent killing spree. Buried under gruesome visuals and quite a few cliches, Old People sprinkles in themes of aging, love, and societal disregard for humanity, all while a family defends themselves against the elderly. – Yael Tygiel
Malevolent (2018)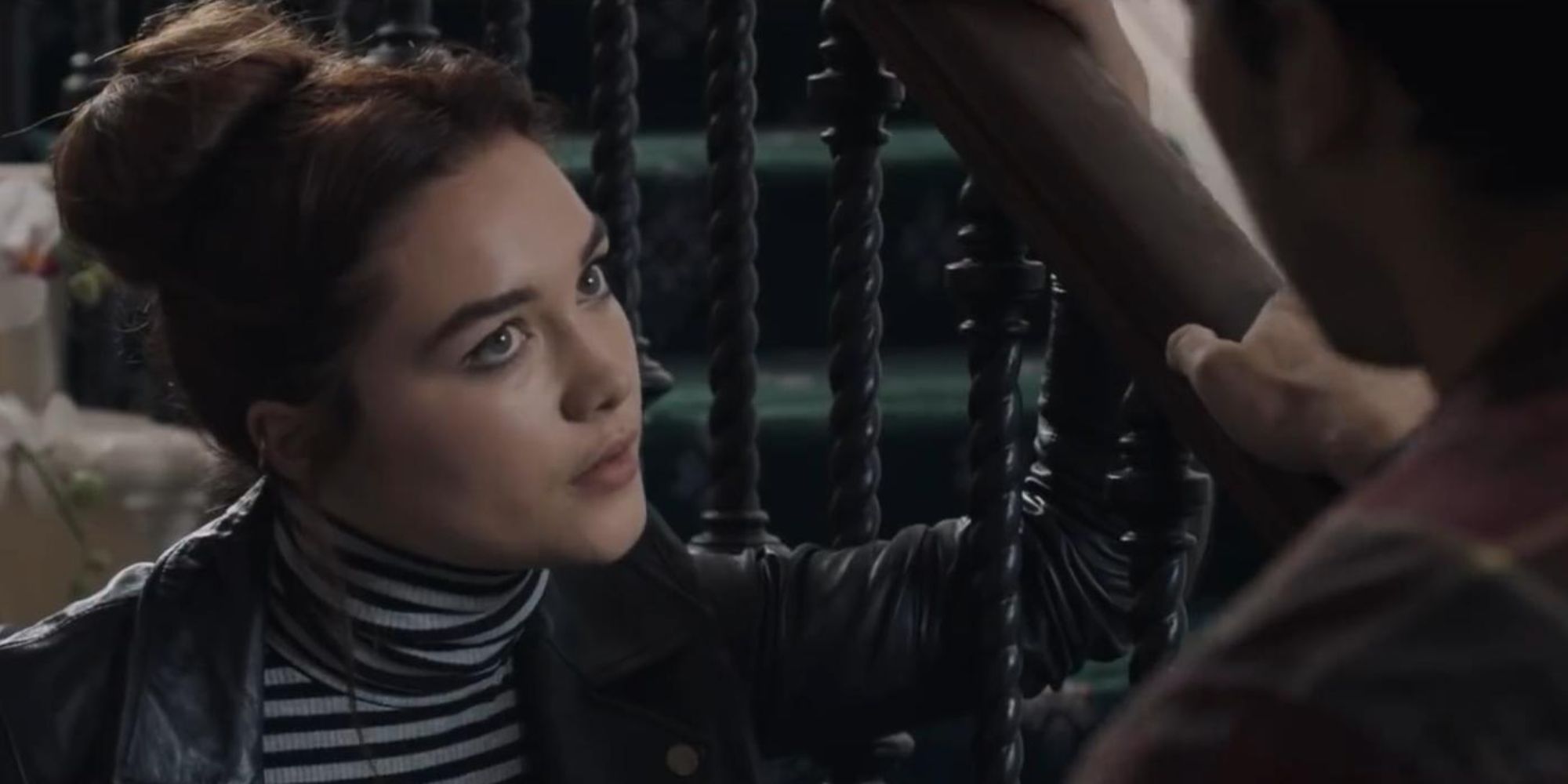 Run Time: 1 hr 29 min | Director: Olaf de Fleur Johannesson
Cast: Florence Pugh, Ben Lloyd-Hughes, Scott Chambers, Georgina Bevan
Florence Pugh (Puss in Boots: The Last Wish) and Ben Lloyd-Hughes (Me Before You) star in Malevolent as a sibling team of ghost-busting scam artists. Directed by Olaf de Fleur Johannesson, Malevolent was written by Ben Ketai and Eva Konstantopoulos, who also wrote the novel on which the film was based. Unsurprisingly, Pugh's outstanding performance as one of the fake mediums in her paranormal investigator scam is flawless and a highlight of the terrifyingly eerie movie. The ideal film for haunted house fans, Malevolent is a delightfully scary, psychologically rousing horror flick. – Yael Tygiel
Hellhole (2022)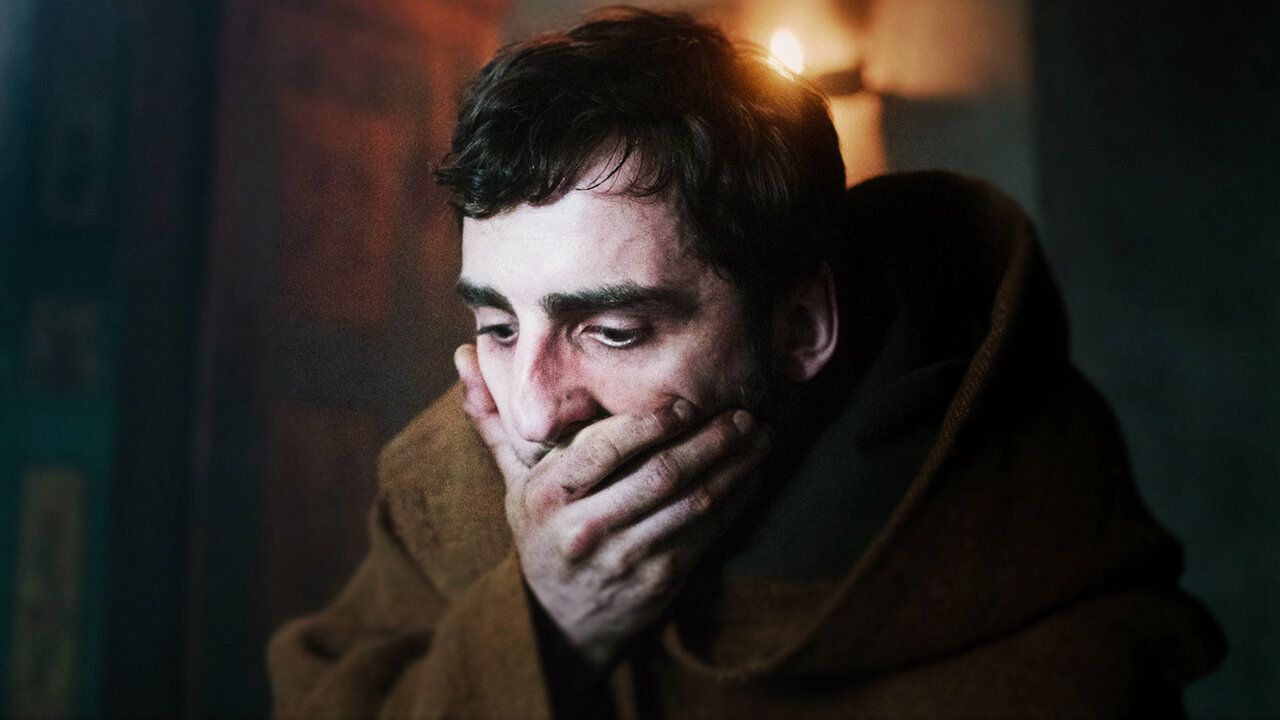 Run Time: 1 hr 31 min | Director: Bartosz M. Kowalski
Cast: Piotr Zurawski, Wojciech Niemczyk, Olaf Lubaszenko, Sebastian Stankiewicz
Directed by Bartosz M. Kowalski, who co-wrote the script with Mirella Zaradkiewicz, Hellhole is a terrifying movie about uncovering the hauntingly dark happenings in a Polish monastery during the late 1980s. Hellhole, which stars Wojciech Niemczyk, Piotr Zurawski, and Olaf Lubaszenko, follows an investigation surrounding unexplained disappearances of residents, leading a young man to infiltrate the remote religious community, intending to explain the strange circumstances. As Hellhole's plot unfolds, the inquirer must dive deeper into the tormented residents seeking treatment from the clergy housed within, cut off from society and the outside world. – Yael Tygiel
Death Note (2017)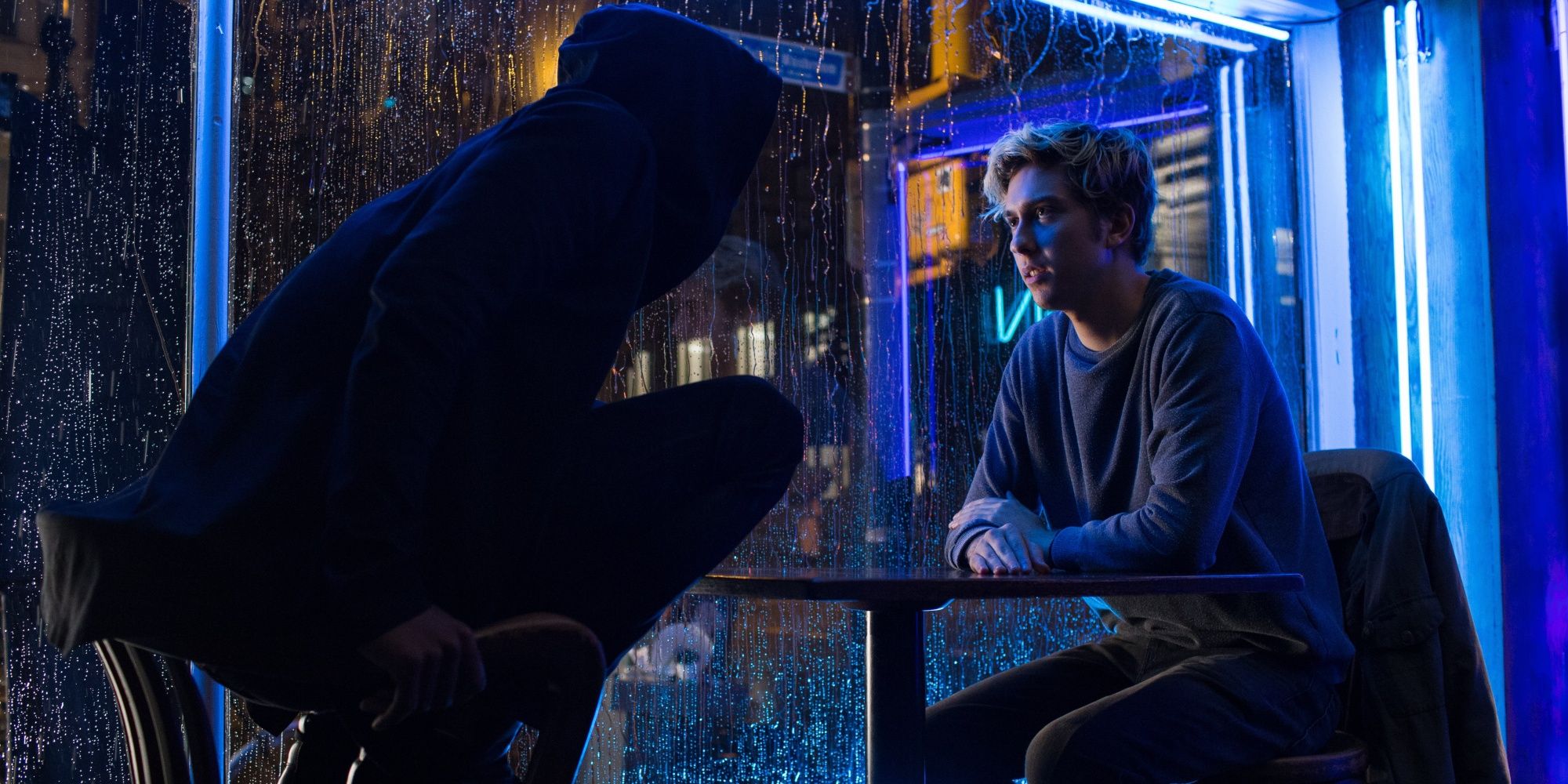 Run Time: 1 hr 41 min | Director: Adam Wingard
Cast: Nat Wolff, LaKeith Stanfield, Margaret Qualley, Willem Dafoe
Death Note, the live-action film loosely adapted from the popular Manga, follows Light Turner (Nat Wolff), a high school boy who discovers a leather-bound notebook called a "Death Note," which allows him to kill people by inscribing their names and manner of death. Accompanying the notebook is the death god Ryuk, voiced by wonderfully creepy Willem Dafoe, who encourages Light to use the notebook as he pleases. Ultimately, Death Note blends murder mystery with fantastical elements to create a thrilling horror film. While distinctly different from the Manga that inspired it, Death Note is an enjoyable movie with an interesting question about humanity and whether the ends justify the means. – Yael Tygiel
Incantation (2022)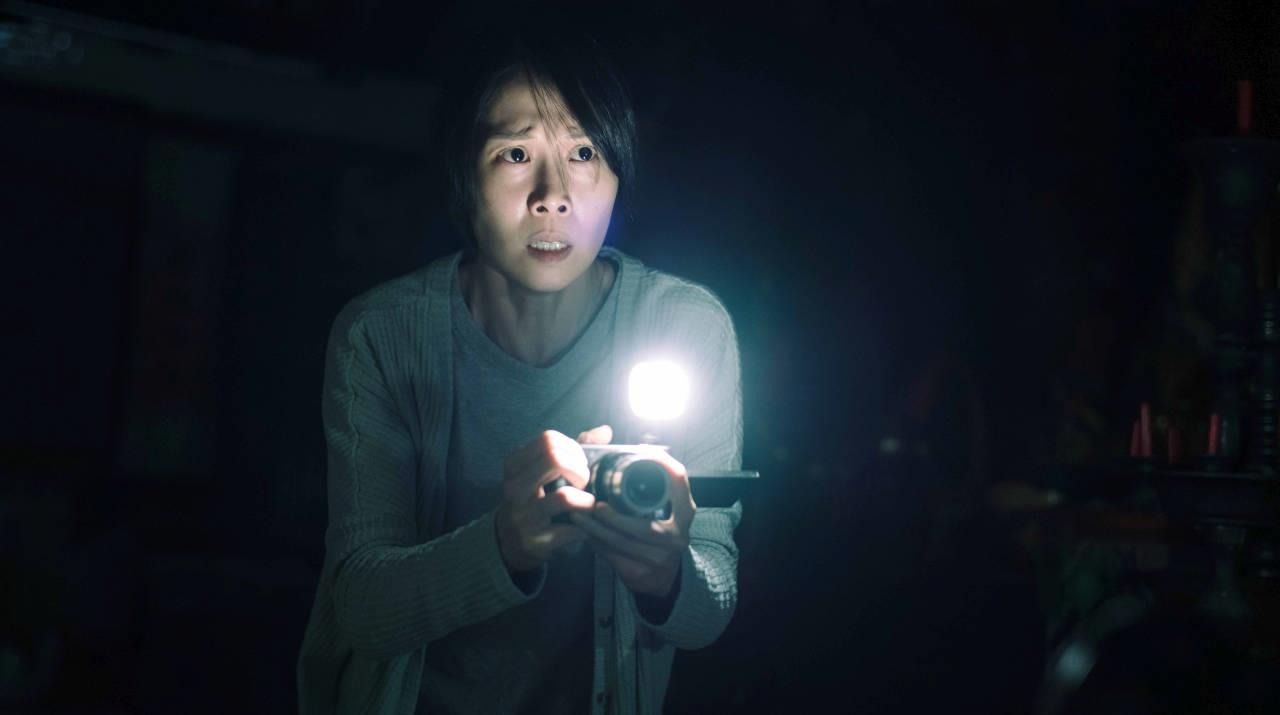 Run Time: 1 hr 51 min | Director: Kevin Ko
Cast: Tsai Hsuan-yen, Huang Sin-ting, Kao Ying-hsuan Sean Lin, RQ
Found footage is a genre staple, and Incantation capitalizes on the format. The highest-grossing horror movie in Taiwan, Incantation is actually based on a case of mass hysteria in the country where a family claimed they were possessed by various Chinese folk religion deities, resulting in the death of the eldest daughter. The fictionalized version follows Li Ronan (Tsai Hsuan-yen) who, after breaking a religious taboo, must save her young daughter from a deadly, ancient curse she accidentally unleashed. Creative and well-acted, Incantation offers up chilling supernatural scares. – Taylor Gates
The Platform (2019)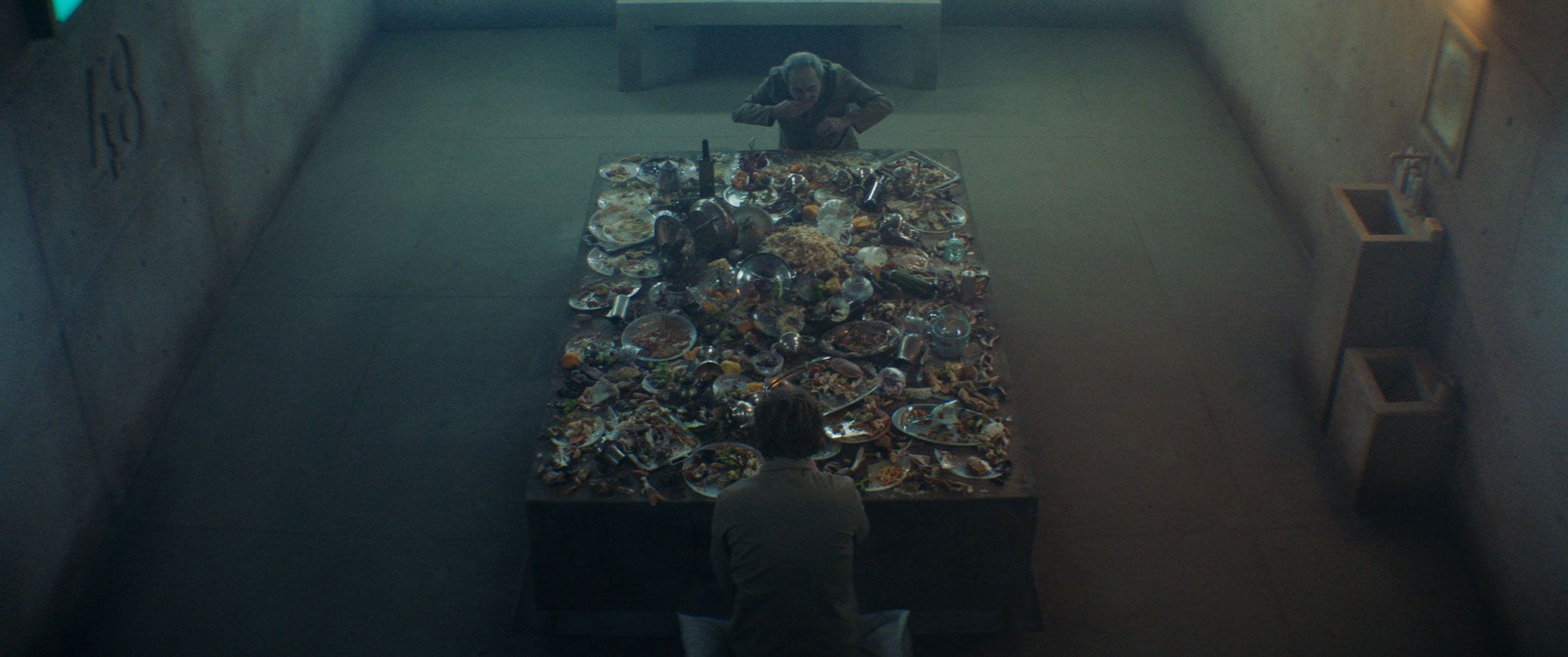 Run Time: 1 hr 34 min | Director: Galder Gaztelu-Urrutia
Cast: Iván Massagué, Antonia San Juan, Zorion Eguileor, Emilio Buale, Alexandra Masangkay
The Platform is one of the most inventive – not to mention disturbing – dystopian thrillers to come out in recent years. The film centers on a group of people living in a concrete tower – some as volunteers, others as punishment for a crime. Here, the people are fed via a platform that starts at the top of the building, with those living closest to the top getting as much food as they want and those at the bottom getting little to no food. The inhabitants are randomly switched every month. The story is tense and often gruesome, with its creative story and excellent performances making it a difficult yet extremely compelling watch. The message and discussions it raises are more relevant than ever. – Taylor Gates
The Perfection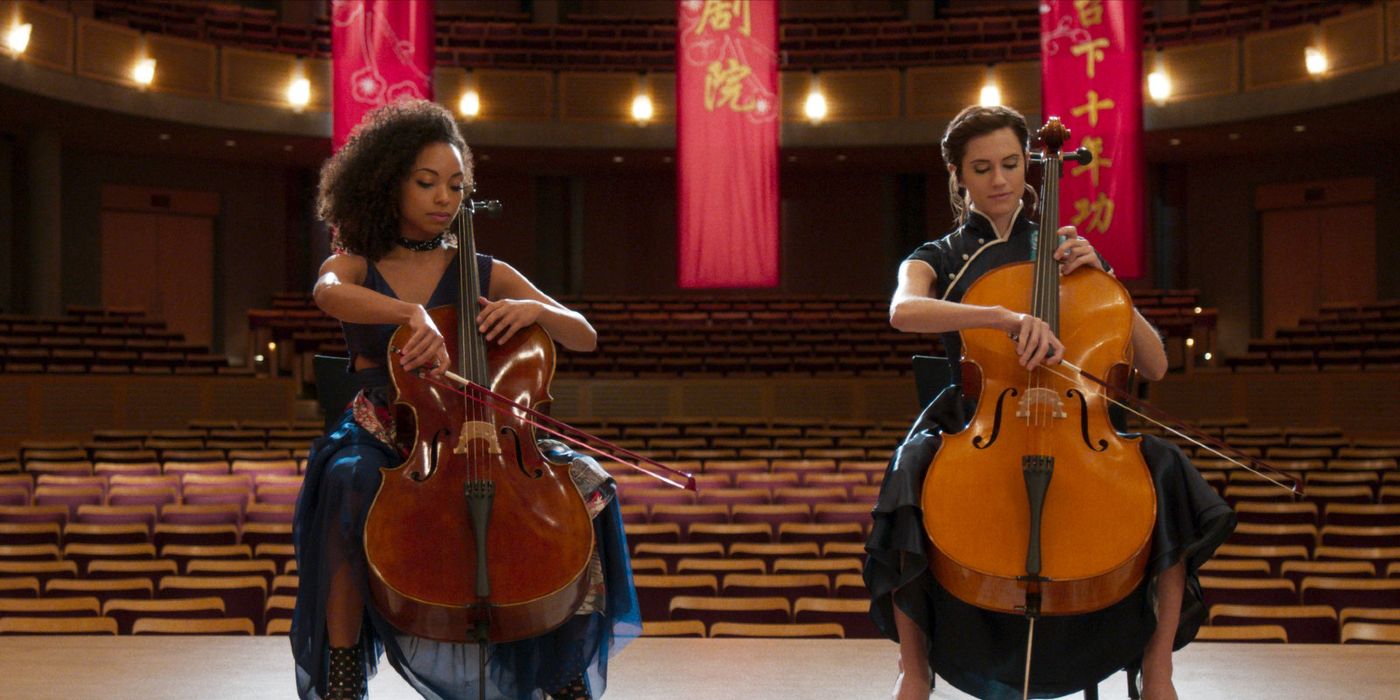 Run Time: 1 hr 30 min | Director: Richard Shepard
Cast: Allison Williams, Steven Weber, Alaina Huffman
The Perfection is a twist-heavy film, but it involves classical musicians struggling to perfect their craft and be the best. Charlotte is a cellist who has returned to a prestigious music conservatory after leaving to care for her dying mother. While there, she befriends a new ingenue, but does so in order to drug her and trick her into cutting her hand off. The twists only get twistier from there, but it is worth the 90-minute journey. –Alyse Wax
Apostle (2018)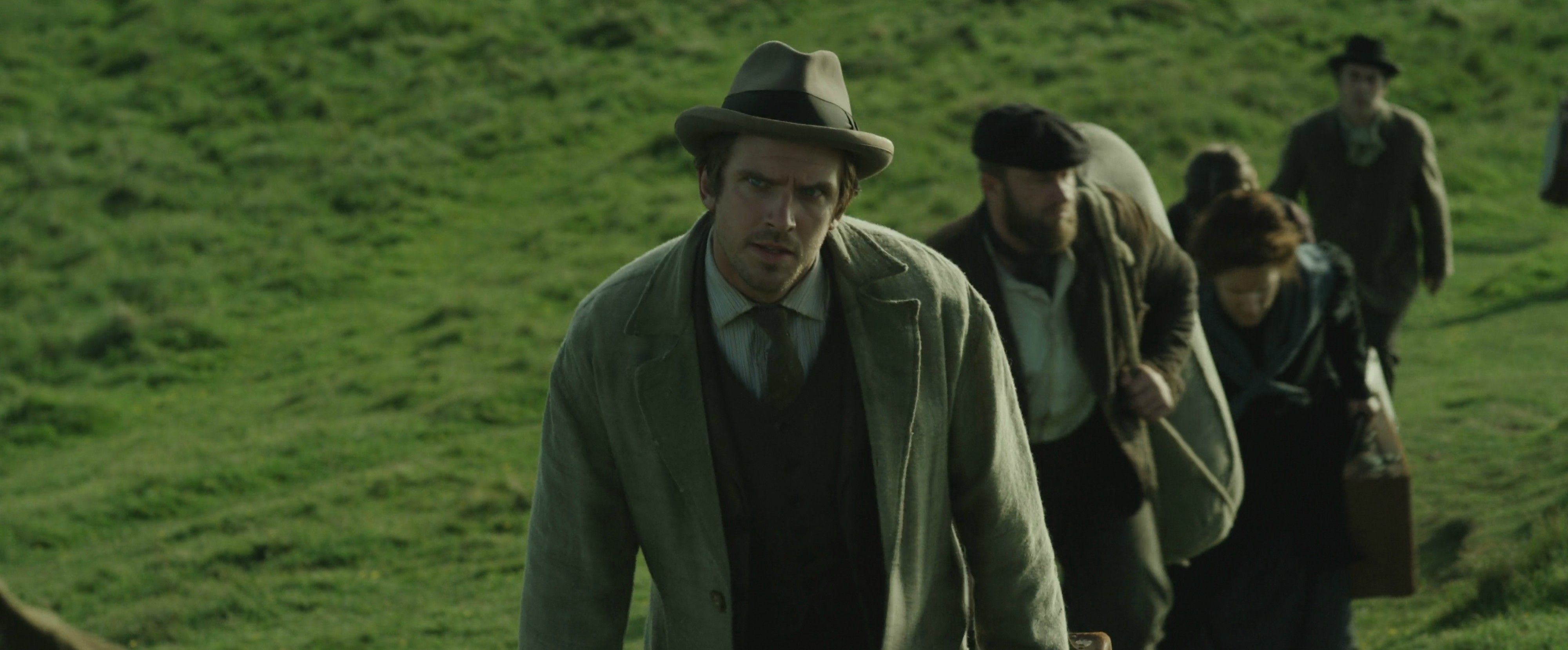 Run Time: 2 hr 10 min | Director: Gareth Edwards
Cast: Dan Stevenson, Michael Sheen, Mark Lewis Jones, Paul Higgins, Lucy Boynton
Apostle is a Wicker Man-style slow burn with an explosive final act. Set in an isolated island community, the 2018 folk horror film follows Thomas Richardson (Dan Stevenson) as he infiltrates the town seeking his kidnapped sister. He postures as one of the community, observing their peculiar traditions, rituals, and hardships, all while attempting to learn anything about his missing sibling. When chaos finally erupts in the island commune, director Gareth Edwards' (The Raid, The Raid 2) eye for action creates some well-choreographed struggles rife with the tension of lethal consequence. The movie is mysterious and fantastical in its narrative, and critical of man's inkling to control nature in its messaging. It feels long, but the island setting and production design are so striking, it's still captivating. It's a rich, colorful, creative movie that would pair well with a Crimson Peak double feature.
Cam (2018)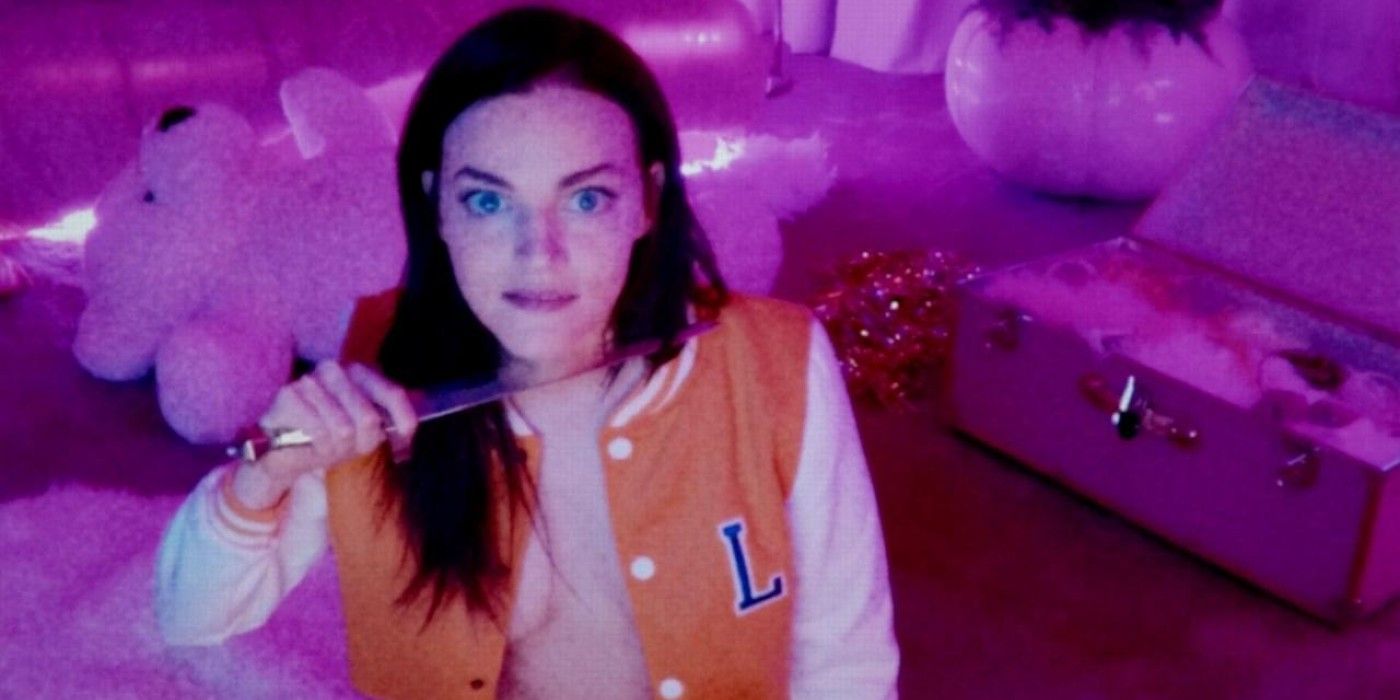 Run Time: 1 hr 35 min | Director: Daniel Goldhaber
Cast: Madeline Brewer, Patch Darragh, Melora Walters, Devin Druid, Imani Hakim
For doppelganger and digital age horror, Cam is an exemplary production. The story of a webcam girl whose account, and likeness, have been stolen, is unsettling enough, but the movie succeeds at making her day-to-day terrifying. Stigma, stalkers, and risk of exposure create vulnerability and tension throughout the movie.
Madeline Brewer plays Alice, aka Lola, who races up the leaderboards on her camming website with such sincerity and passion that she entices the viewer to root for her on her quest. It's after she garners enough attention that her account is hijacked and the appearance of her face, body, home, and accessories are mysteriously replicated. Despite interesting framing around sex work and the online erotic webcam community, Cam's primary commentary concerns identity and digital presence. It's a sort of monkey's paw wish wrapped in a doppelganger narrative, set in a contemporary forum. It's scary, it's provocative, and for the best viewing experience, it probably shouldn't be watched with family present.
The Conjuring 2 (2015)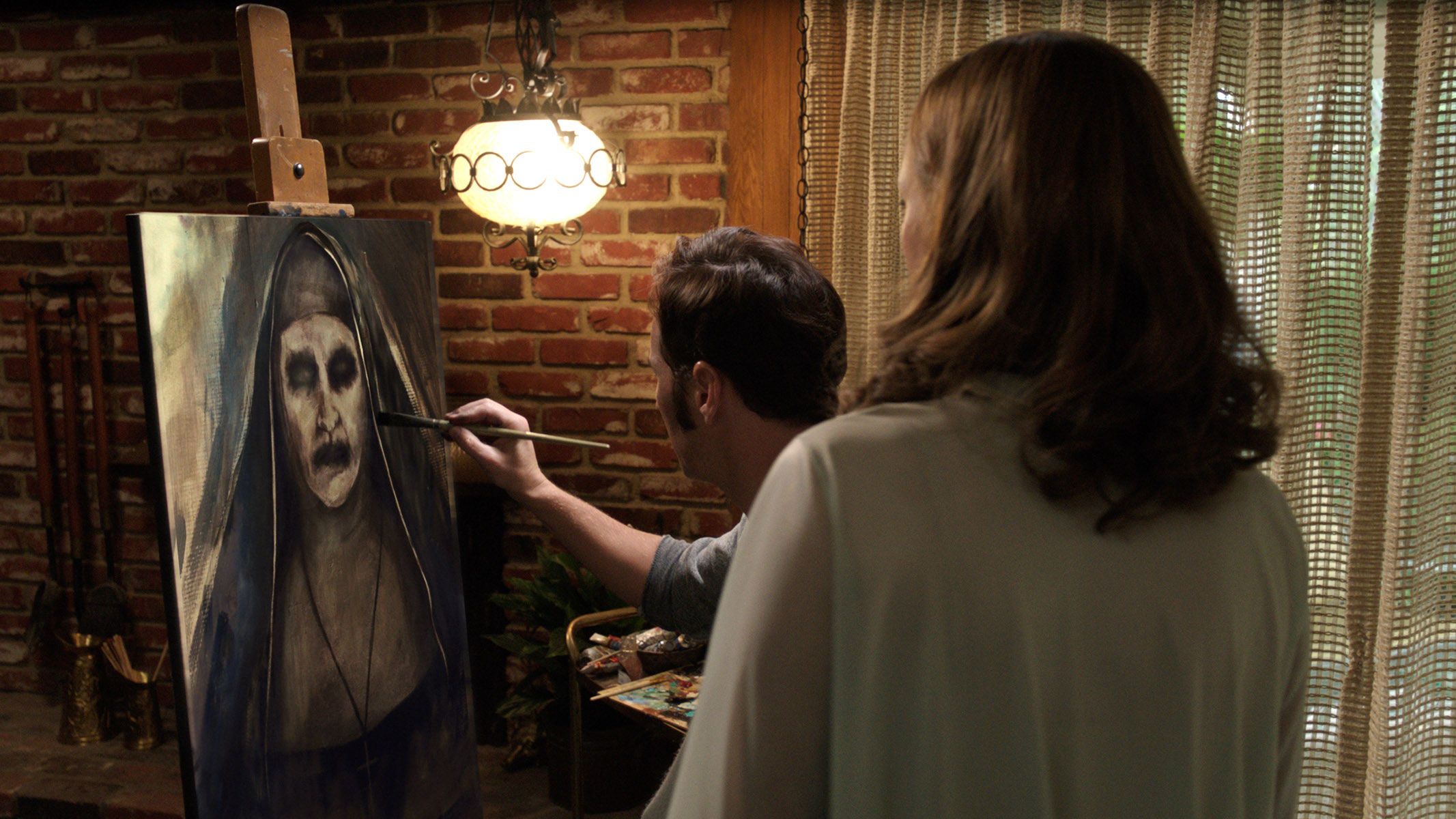 Run Time: 2 hr 14 min | Director: James Wan
Cast: Vera Farmiga, Patrick Wilson, Madison Wolfe, Frances O'Connor, Lauren Esposito
Fans familiar with James Wan's work on Insidious will find The Conjuring 2 visually and tonally similar to the PG-13 horror franchise. The washed-out colors of The Conjuring are painted over with blue hues that blanket the screen. Ed and Lorraine Warren return as the endearing investigators attempting to aid a family in England. The possession of Madison Wolfe is frightening thanks to blasphemous and terrifying imagery, as well as an incredible performance by a talented child actress. Based on a true story from the real like Ed and Lorraine's investigations, the sequel delivers plenty of new terrifying apparitions – including The Nun – while playing with the idea that the couple might be investigating a fake haunting while. It's an interesting plot device caked in dramatic irony as the viewer watches the torments unfold behind the backs of the skeptic investigators. It's a little over the top, but its ambition outweighs its shortcomings as it sets the stage for more film under The Conjuring umbrella.
RELATED: How to Watch 'The Conjuring' Movies in Order (Chronologically and by Release Date)
Creep (2014)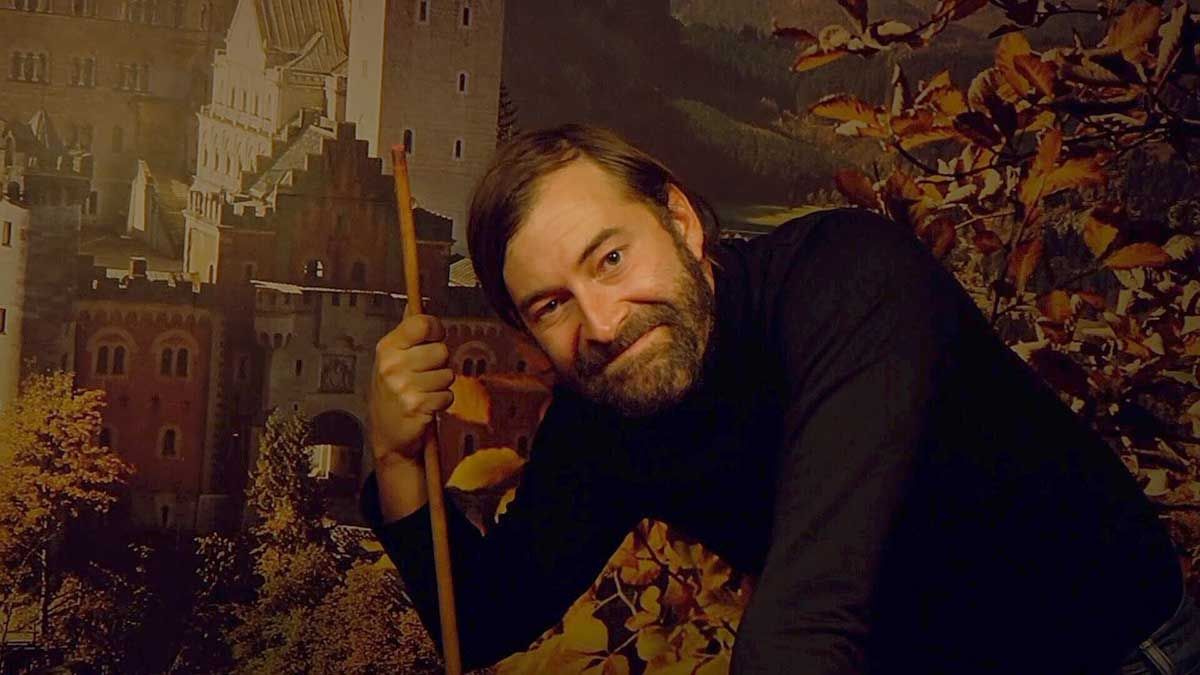 Run Time: 1 hr 17 min | Director: Patrick Brice
Cast: Patrick Brice, Mark Duplass
Creep is a quaint, close-quarters mockumentary picture about a videographer hired to film a dying man's message to his unborn son. Aaron, the videographer played by writer/director Patrick Brice, begins to suspect Josef (Mark Duplass) isn't terminally ill, but possibly dangerously demented. Duplass plays quite the predator with his eerie and disturbing performance. It's a two-man show with the writers starring as the only characters in this uncomfortable, unnerving picture. The film's tendency toward intimate terror over large set pieces is what helps make it so distinct, much like fellow docu-style horror film The Blair Witch Project. Since it's a mockumentary, it is found footage, but it's so authentic that it just feels like watching someone slowly realize they're in danger, and they're too deep to get out of it.
Crimson Peak (2015)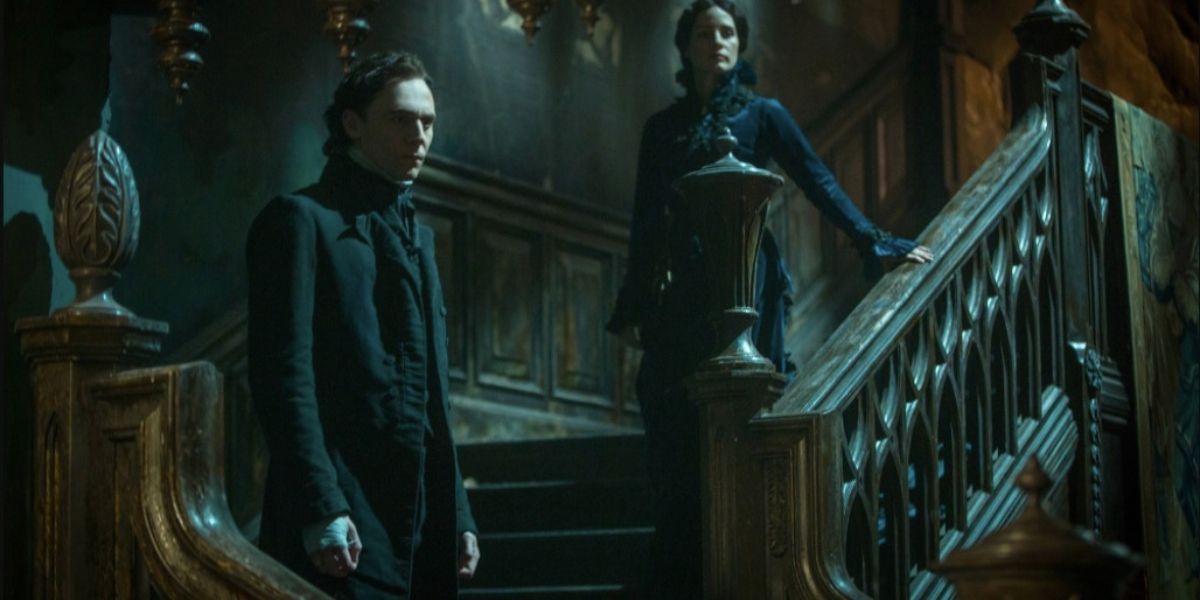 Run Time: 1 hr 58 min | Director: Guillermo del Toro
Cast: Mia Wasikowska, Jessica Chastain, Tom Hiddleston, Charlie Hunnam, Jim Beaver
Guillermo del Toro returned to the director's chair for a scary and colorful ode to gothic romance stories with Crimson Peak. A-List celebrities, decadent production design, and Guillermo's gothic interpretation create a vivid, scary fever dream of a film. It takes its time fleshing out the lush Victorian setting and era, but the beautiful costumes, dramatic lighting, and hammy performances create an atmosphere unique to the movie that carries the viewer through the opening act.
It's a film where the audience is scared for the protagonist because they possess the knowledge of her peril. Crimson Peak doesn't try to trick the audience with the Sharp family's duplicity. Tom Hiddleston (Loki) and Jessica Chastain (Interstellar) make a villainous pair as they plot to steal from and kill Mia Wasikowska (Alice in Wonderland). The mystery surrounds the main setting, Crimson Peak itself, and whether Edith (Mia Wasikowska) will survive. The only knocks against the film are that as an homage to gothic horror, the film is meant to walk the same beaten path as many stories before it, but also that GDT spoiled the film during his appearance on The Late Show with Stephen Colbert in 2015.
Don't Listen (2020)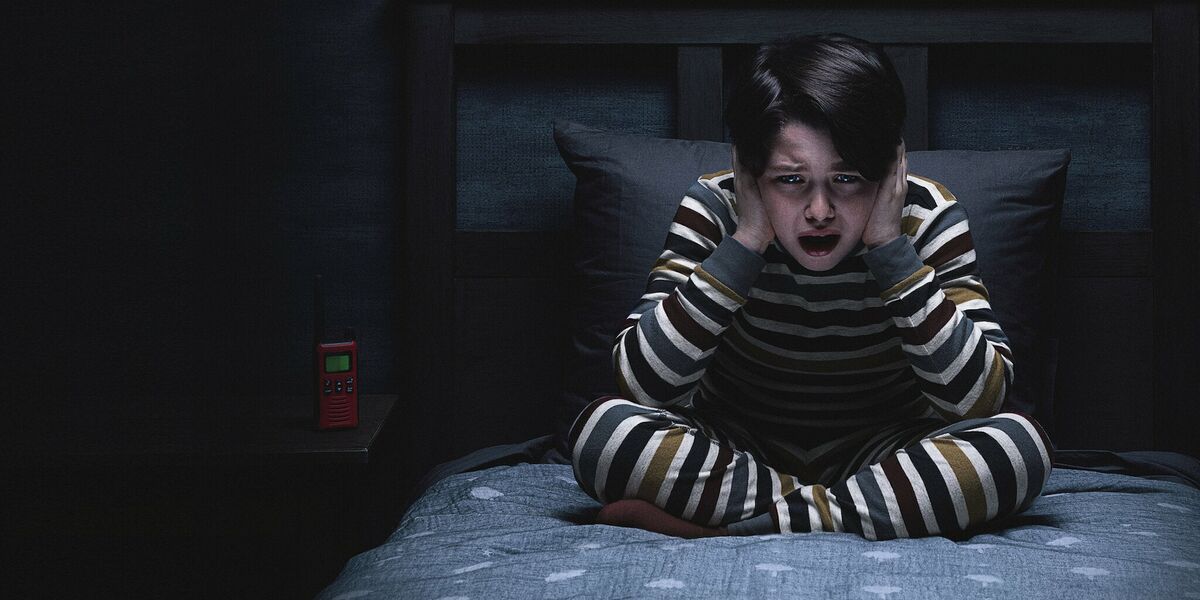 Run Time: 1 hr 38 min | Director: Angel Gomez Hernandez
Cast: Rodolfo Sancho, Ana Fernandez, Ramon Barea, Belen Fabra, Lucas Bias, Nerea Barros
This spooky Spanish haunted house movie starts where most films with a similar premise start getting good. It starts with a boy confessing to a social worker that he's hearing disembodied voices in his new home—no move-in sequence, no first night in the house heebie-jeebies. The nightly whispers through his walkie-talkie compel and confuse him until his family can no longer ignore that something is wrong. Investigations into the property reveal a grim history that hints at what torments all those who dwell there.
Despite its smart subversion of the typical haunted house opening, the movie plods along with the same beats audiences familiar with the haunted house genre would expect from set-up to the conclusion. It's the execution that elevates it into a higher status when held up against similar films; its consistent color application, symmetry in the opening and closing shots, and a boldness in character expenditure.
Eli (2019)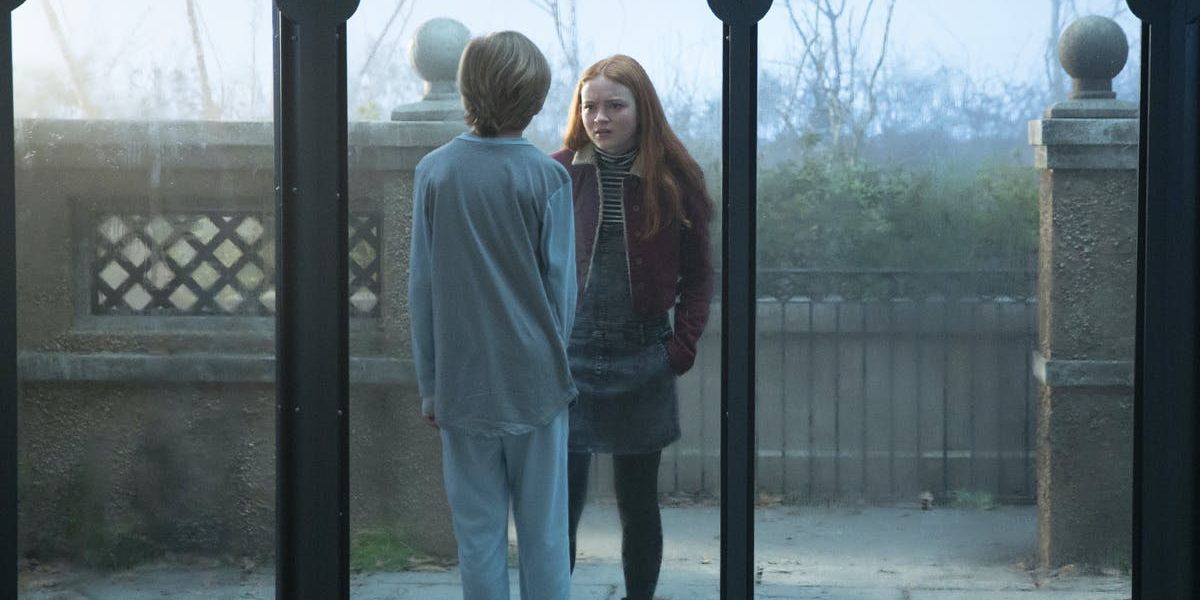 Run Time: 1 hr 38 min | Director: Ciaran Foy
Cast: Charlie Shotwell, Kelly Reilly, Max Martini, Lili Taylor, Sadie Sink, Deneen Tyler
Eli is an excellent haunted house movie that tries hard to subvert the formula in the third act. Charlie Shotwell is Eli, the titular young boy who is allergic to just about everything. His family takes him to a sterile in-patient treatment center where they hope to cure his allergies. Eli suspects the treatments to be anything but aiding him when his condition progressively worsens over his time in the facility. Ghostly encounters complicate his treatment and isolate him from his family, as he attempts to understand what's happening to him. The ghosts are necrotic and menacing, and the way Ciaran Foy (Sinister 2) keeps the viewer in Eli's shoes for each scare is part of what makes this movie so chilling. A twisty final act is sure to turn off dismissive audiences, but the special effects, imagery, and central familial love story coalesce into a climactic ending with an intriguing setup for a possible sequel.
Gerald's Game (2017)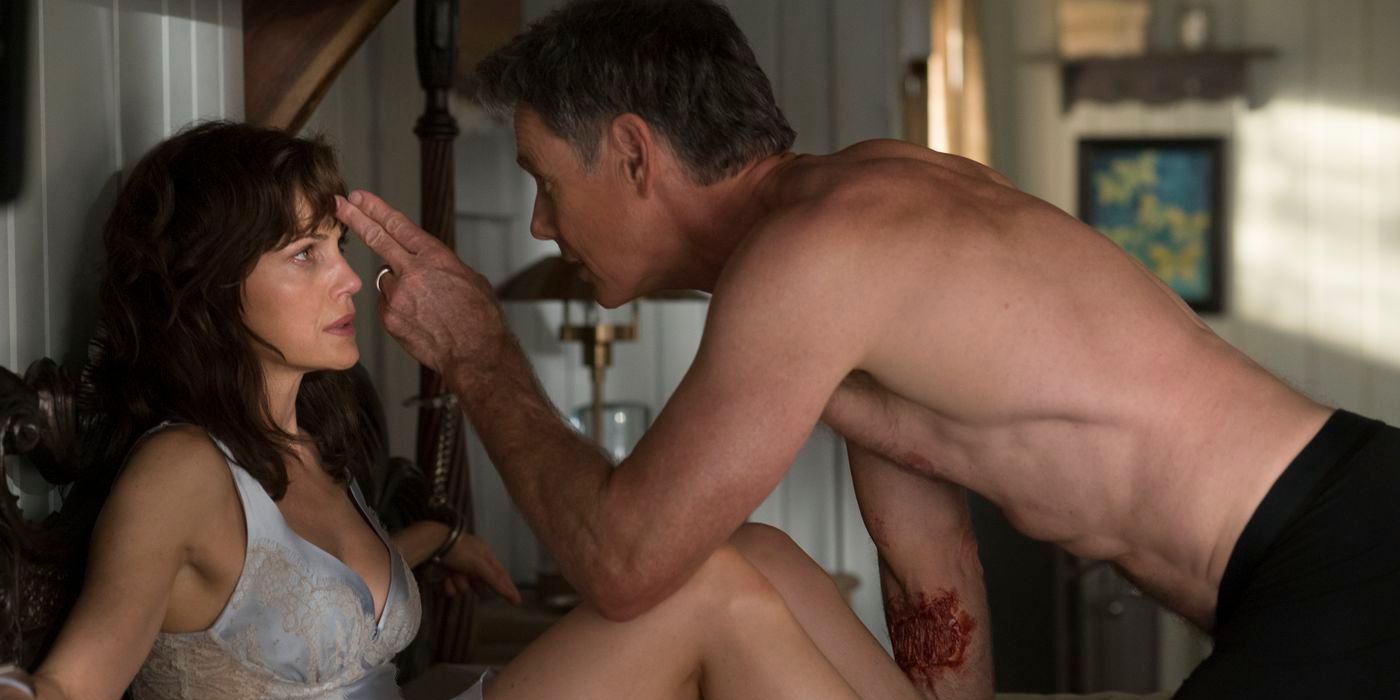 Run Time: 1 hr 43 min | Director: Mike Flanagan
Cast: Carla Gugino, Bruce Greenwood, Chiara Aurelia, Henry Thomas, Kate Siegel
Mike Flanagan's first Stephen King adaptation is the captive thriller, Gerald's Game. Carla Gugino (The Haunting of Hill House) finds herself handcuffed to a bed after her husband Gerald (Bruce Greenwood) suffers a heart attack during some unexpectedly kinky sex games she never planned for or really wanted. It's a sad start to a stressful series of events for Jessie (Carla Gugino) as she struggles to survive and signal for help while handcuffed to an immovable wooden bed frame. Tormented by imaginary confrontations and repressed memories as her time isolated ticks on, she realizes that she is the only person who can save her.
Gerald's Game is one of the most well-rounded films on this list with poignant performances, contrasting colors, and genuinely horrific hallucinations and special effects. The pain of the martial strain between Jessie and Gerald, the shame of Jessie's father, these feelings are hard to digest in the anxiety of watching a helpless woman squirm for her life. It's uncomfortable, it's subversive, it's smart, and it's no wonder Flanagan and Stephen King quickly paired for more adaptations of King's works.
His House (2020)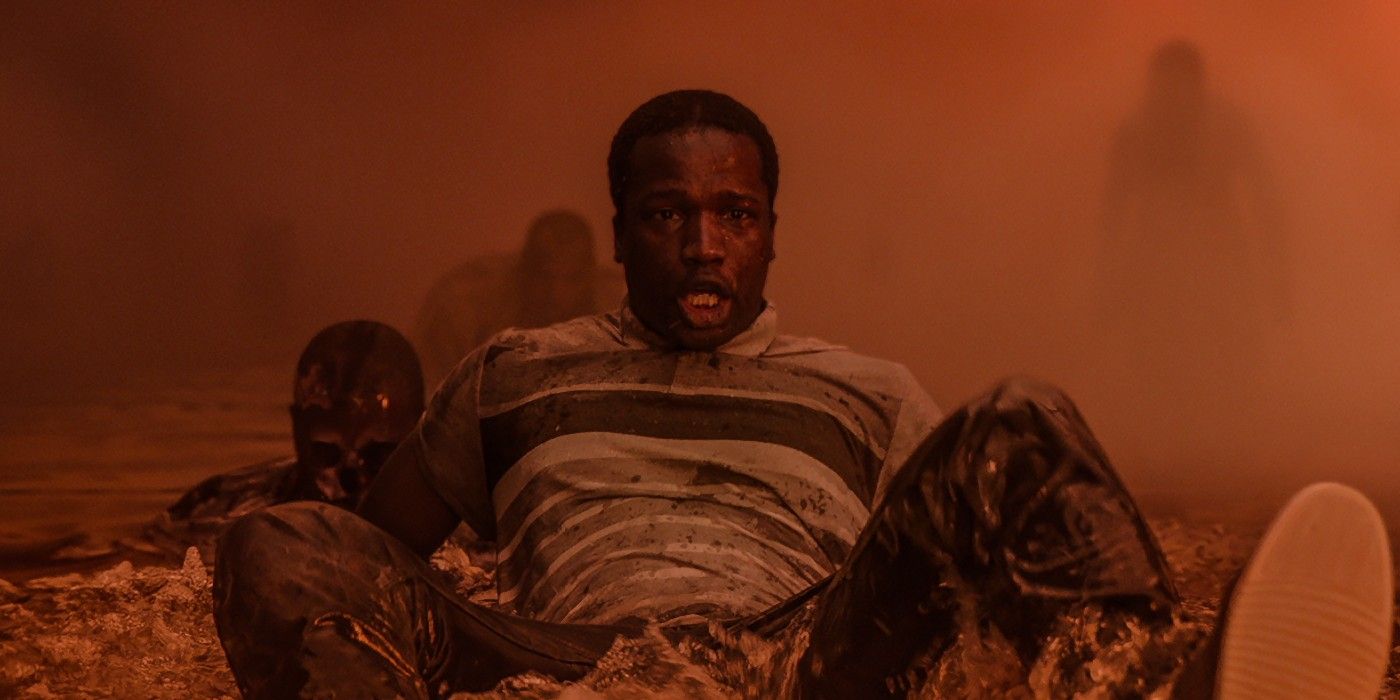 Run Time: 1 hr 33 min | Director: Remi Weeks
Cast: Sope Dirisu, Wunmi Mosaku, Malaika Wakoli-Abigaba, Matt Smith, Javier Botet
His House will always be one of the scariest movies on Netflix. The depiction of a married couple seeking asylum in England, after fleeing Sudan, plagued by the curses of a "night witch," as they attempt to assimilate into the country is as terrifying as it is moving. It's a bleak story that depicts the struggle to conform, relate, and grow in the wake of trauma. Wunmi Mosaku (Lovecraft Country) and Sope Dirisu (Gangs of London) play the couple with haunting actualization. The torments they experience when night falls and the lights go out are chilling, and visually unique thanks in part to a creative color, lighting, and apparition aesthetic. The experiences they suffer at the hands of British bureaucracy and nationalism compound the helpless, hostile tone of the new world they fled to in escape of the hell they left behind. Slick editing and special effects create jaw-dropping, eye-popping, emotionally devastating moments that punctuate the themes and plot of the picture. Remi Weeks cobbled these components together in his feature debut to create a truly unique and terrifying movie unlike any other.
RELATED: 'His House' Ending Explained: How Remi Weeks Finds Hope in the Haunting
https://collider.com/scariest-movies-on-netflix-streaming/ The Scariest Movies on Netflix Right Now (September 2023)