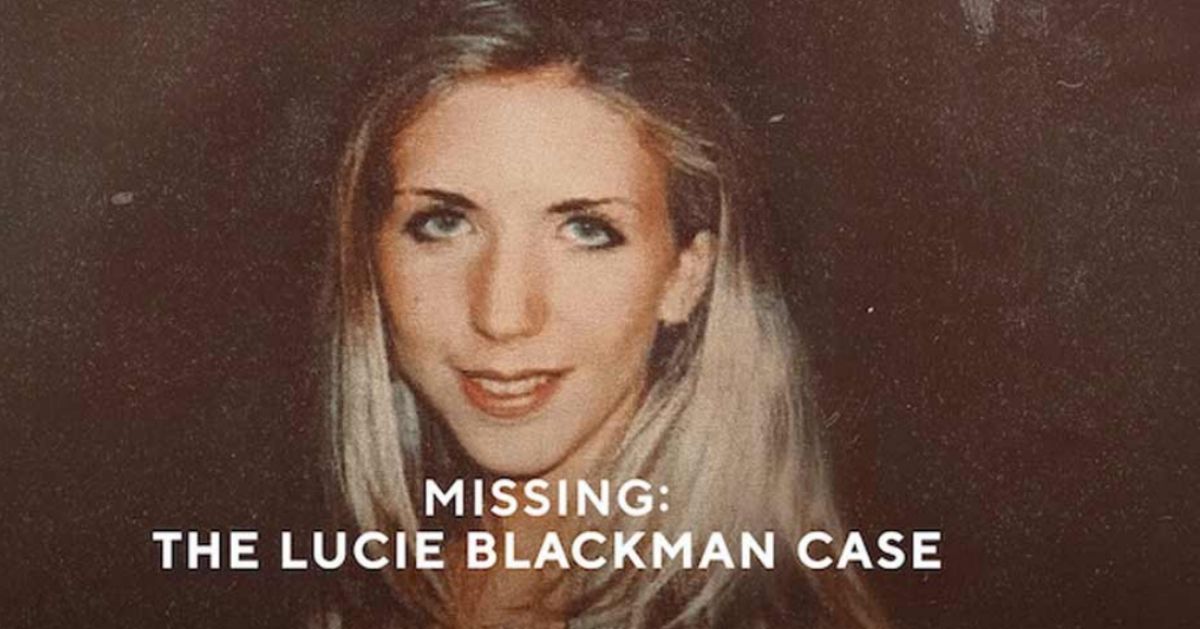 On July 1, 2000, Lucie Blackman, a vivacious, 21-year-old flight attendant disappeared. She'd moved from her home in the UK to Tokyo in search of exotic adventures and a way of financing some debts. Rumors of abduction by a cult or sex trafficking abounded, and the Tokyo Police had few leads to share with her terrified family.
Missing: The Lucie Blackman Case revisits Blackman's final days in Japan and subsequent disappearance. As directed by Hyoe Yamamoto, the new Netflix documentary plays less like a true crime mystery and more like a snuff film. Featuring interviews with Blackman's friends, family and several key Japanese investigators, the film makes it clear early on that Lucie met with a terrible fate. Yamamoto doesn't want to titillate the audience with a gallery of suspects, theories and conjecture. He wants viewers to know from the outset that their deepest fears for Blackman are warranted, and that the film will only get more grotesque the longer it goes on.
In other words, Missing isn't a whodunit. It's a horror movie.
Yamamoto, more or less, follows a chronological approach as he recounts the details of Blackman's vanishing, the subsequent police investigation, and the waning hopes of her loved ones. Amid the usual stock footage and talking heads, it becomes clear that the director wants to draw a comparison between the reactions between the British and Japanese.
In the UK, Blackman's disappearance becomes a cause célèbre with tabloids running nonstop coverage as her father travels to Japan to launch his own investigation. Even then Prime Minister Tony Blair checks in on the case, and offers his support for Lucie's cause.
Culture Clash
The Japanese press, by contrast, and indeed, investigators, seem almost pacifistic. Though police do launch an inquiry into Blackman's whereabouts, the rumors and theories surrounding her final hours don't turn up any "concrete" leads. The press mentions Blackman's disappearance almost in passing, and it quickly fades from the public eye. Yamamoto suggests this has more to do with Japanese culture rather than true ambivalence. In Japan, people don't discuss crime or misfortune out of respect for victims and their families; nothing is worse than public embarrassment.
In one telling scene, Tokyo Police admonish Blackman's father, Tim, for hanging missing persons signs with Lucie's picture on telephone and light poles. When Tim Blackman insists on getting arrested over taking down the signs, the officers look at him in consternation: who would want to go to jail over littering?
Yamamoto — who, it bears mentioning, was born in Japan but attended film school in the US — hints throughout Missing that while he believes investigators meant well, their reluctance to publicize Lucie Blackman's case or work with her father nearly doomed the investigation from the outset. Yamamoto doesn't feel outraged by inaction so much as frustrated by a culture reluctant to examine any societal flaw.
Related: Netflix Drops Trailer for New Docuseries How to Become a Cult Leader
The Disappearance of Lucie Blackman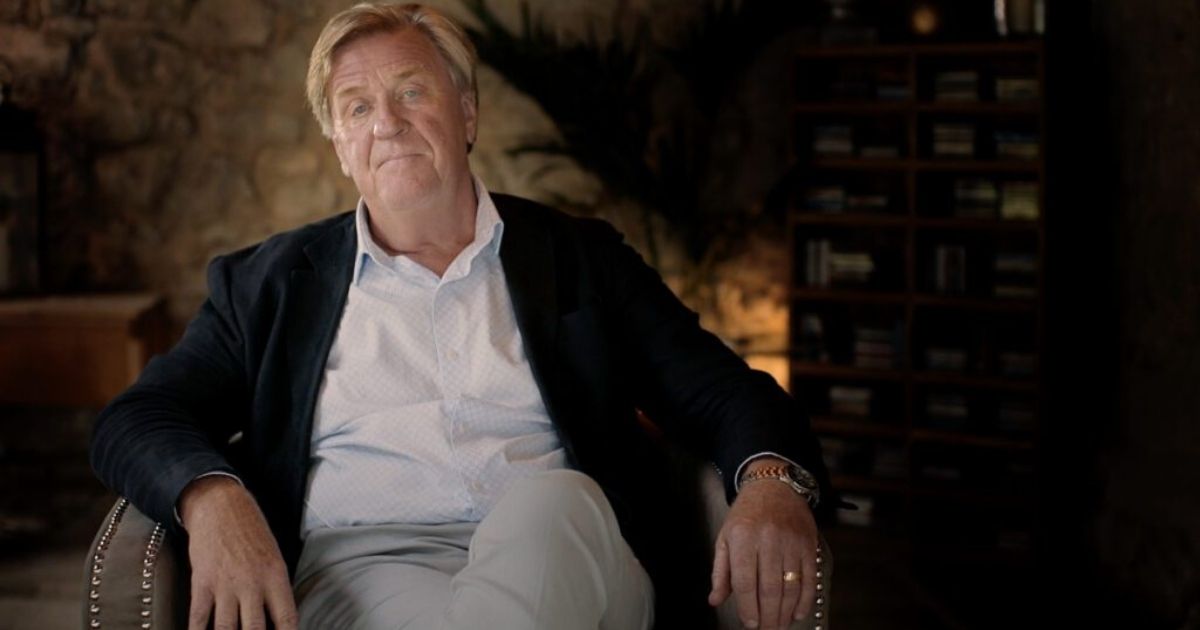 Some of the hesitation to discuss the disappearance of Lucie Blackman also might have stemmed from her job in Japan as a hostess. Though the term seems benign to those unfamiliar with the culture, it has a certain connotation. In Japan, foreign women like Lucie who worked as hostesses for specific clubs and restaurants are tasked with serving and flirting with men, granting them companionship over the course of an evening in exchange for large sums of money.
Unlike Western escorts, eastern hostesses don't have sex as part of their employment. Still, most clients insist on a degree of anonymity, and at Casablanca, the club where Lucie worked, management refused to share a list of clients. Police also seemed to value the anonymity of club patrons at the expense of solving their own case.
Even when other women working at Casablanca claim a wealthy client drugged them on a paid date, police refuse to investigate. In the eyes of police, a high-society gentleman couldn't possibly commit a heinous crime. That passive position on the part of police continues, right up to the point where the cops arrive to arrest a prime suspect. Since he's a cultured man, they knock on the door politely rather than break it down, assuming him incapable of violence.
It may strike some viewers of Missing as karmic when officers find more than 800 videotapes of the suspect drugging and violently raping women. Several of the investigators, the movie tells us, had nervous breakdowns while cataloging the tapes.
Related: Last Call Review: A Serial Killer Mystery with a Much Scarier Crime
Watching the Abyss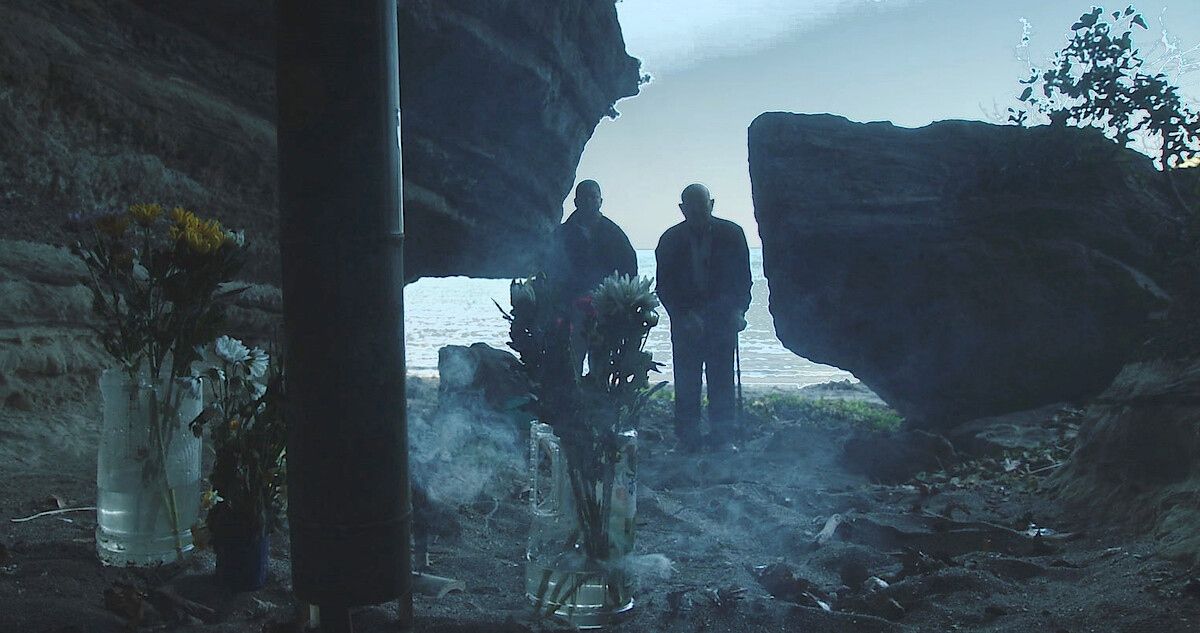 Missing: The Lucie Blackman Case offers little in the way of catharsis. In a sense, that feels more respectful of Lucie Blackman and her loved ones. A lesser film would have featured Tim Blackman as well as Japanese investigators talking about the satisfaction of convicting a suspect over swelling music. Yamamoto's film goes so far as to undercut the conviction, noting that drugging and assaulting a woman isn't considered rape under Japanese law; instead, it's a lesser crime known as "quasi-rape." We don't think that distinction offers victims quasi comfort.
Yamamoto deserves praise for confronting systemic issues in Japan, as well as the horrors of Lucie Blackman's case, with stark focus. Viewers of Missing hoping to play detective will be disappointed for sure. In a sense, that elevates the film. Stories of rape and murder — especially those based in real life — should never try to entertain. That will make the movie very hard to watch for most viewers, and the lack of any real abreaction will leave many feeling angry and dirty, as it should.
Though we applaud Yamamoto and Missing for a naked examination of a horror story, and for eschewing the impulse to add any notion that Lucie Blackman and her family found justice, we also must admit that we have trouble recommending this to most audiences for those same reasons. This isn't The Silence of the Lambs or Law & Order: SVU; it's real life, real tragedy. Missing: The Lucie Blackman Story will not entertain or amuse. It will only frustrate, depress, enrage and disgust.
That's the point of it all. Lucie Blackman and her family, like so many other victims, will never have a satisfying ending. Here's a film smart enough to know it shouldn't have one either.
https://movieweb.com/missing-the-lucie-blackman-story/ The Lucie Blackman Case Review