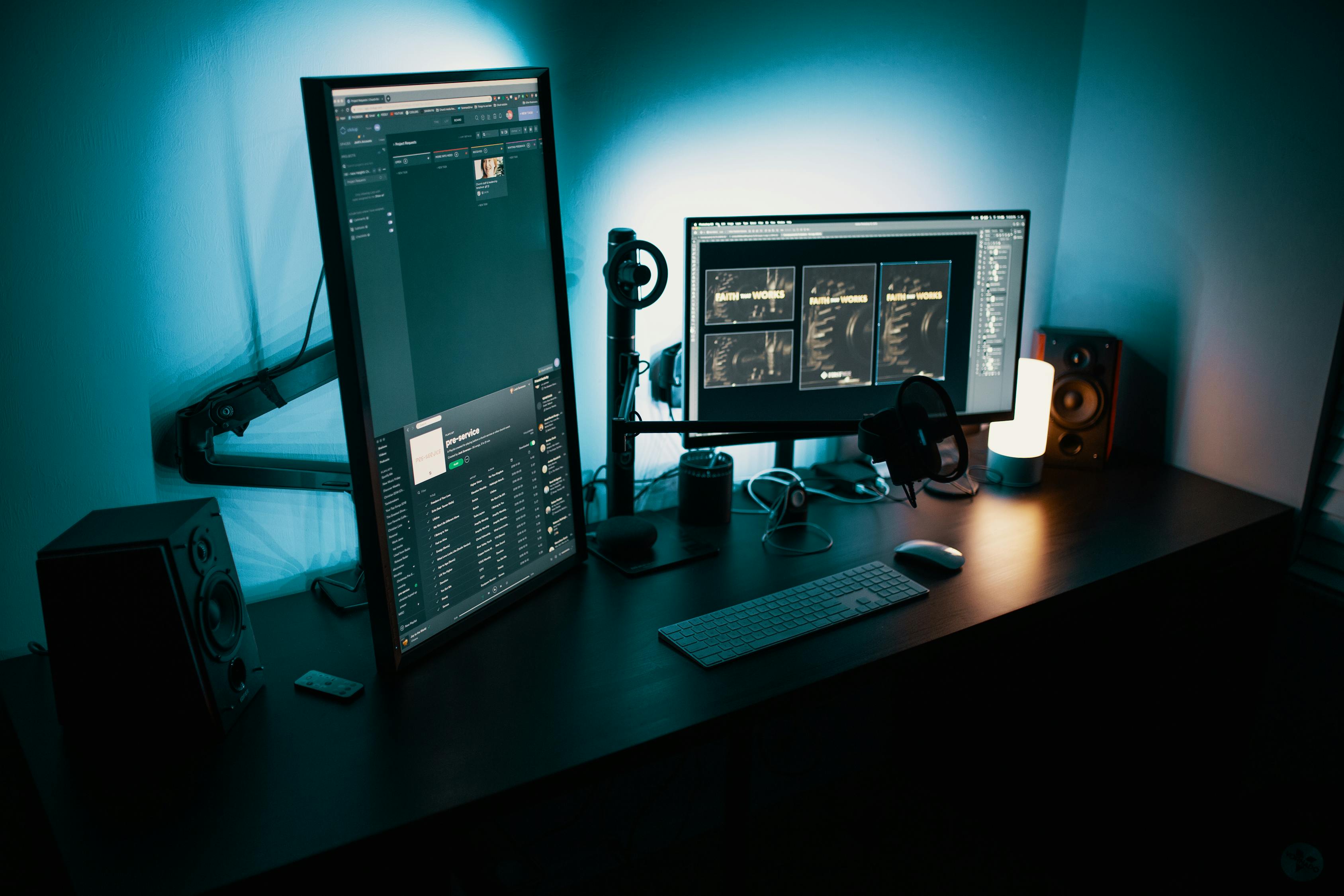 In modern society, education is crucial to the overall well-being of any individual. The world as we know now is at the height of competitiveness, and education lays the ground to fundamentally empower individuals to grow, learn and succeed in life.
With evolving technology impacting almost every industry, advancement in education is also at its all-time peak. Machines and gadgets are making lives easier for students, teachers, administration, management, and stakeholders alike.
This article explores the different roles technology can play within an educational environment and how it adds efficiency to leadership and management positions by removing redundancies.
Technology at Administration Level
A school itself is a business and a tedious one at that, so it's crucial that the administration be prolific for everything to run like a well-oiled machine. Many different branches of administration use technology for improved productivity and efficiency. Let's look at a few.
Accounts
The finance department and accounts team at school have to take care of some of the school's most stressful and sensitive data. Calculating the fees, creating fee vouchers, and generating payslips are a few of the many roles.
Integrating technology, on the one hand, encourages institutes to hire expert professionals who can perform their duties in a manageable manner. On the other hand, it improves efficiency in terms of preventing errors, follow-ups, and record-keeping.
Creatingfee vouchers forthousandsof students, tracking payments, filing and following up on discrepancies, creating salary slips for the staff, keeping track of taxes and retirements plans are just a few tasks an accounts team handles, and it can be extremely taxing.
Finance management software makes this task easy. Usinga software, the accounting team can automate tasks, eliminating human errors and keeping everything organized compared to manual processing.
Staff Training
Educators with a Masters in Science and Educatio have access to more opportunities in the industry, especially at top administration and management levels. The degree equips professionals withthe necessary training and skills to use technological tools in ways that are beneficial for everyone—educators, students, management, and the school system.
With an advanced degree, teachers and principals canenhance their leadership skills and develop more effective strategies to create a competitive curriculum where students can pace themselves toperform better in class.
Schools now also conduct online seminars and workshops to improve the technological literacy of the staff.
Attendance
A student's attendance is often an indicator oftheir performance at school, which makes record-keeping crucial. Traditional methods included a roll call where teacherswould individually write down eachstudent's name,which was time-consuming and often led to errors.
Online portals and biometric attendance systems havesimplified the process, saving time and completely eliminating the chances of human error. Anyone from students to teachers and management can access attendance records within seconds without the need to do anything manually.
Other methods include Radio Frequency Identification (RFID) chips on ID cards. Students and staff members are all provided a unique identification number and the system is installed at the school building entrance.As the person enters, the machine automatically marks their attendance, leaving little room for errors.
Technology for Management
At the managemnet level, technology can:
Empower Leaders AtSchool:
In every school environment, leadership is necessary to ensure that everything runs smoothly. A good leader needs to have insight that they can only have by observing the environment, tracking work progress, creating communication channels, and setting up platforms that guarantee honest, open, and even anonymous feedback.
Performing all these duties simultaneously is only possible through integrating technology at every level, be it for IT support, student collaboration, parent-teacher meetings, or project allocation.
 Organizes And Eases Staff Work:
Management staff can also save a lot more time by using automated software such as voice assistants and other artificial intelligence to complete smaller tasks. The person in charge canmonitor every action and can allocatetasks toeach member based on their availability, expertise, and skillset.
This strategy ensures thatthe team efficiently and conveniently completes more work in less time. Additionally, automated task distribution prevents micromanagement, giving the staff independence and promoting self-accountability.
Technology In School Facilities
Many schools have integrated technology to improve school facilities for staff and students. These improvements have made teaching and learning simpler, easier, organized, andmore manageable.
Online Classes:
Ever since the pandemic, online classes have taken over traditional learning. Schools have since launched online web portals, interactive blogs, and other methods to create virtual classes for students to continue learning.
Teachers now use virtual whiteboards and applications such as Zoom to communicate and teach classes.
Collaborative apps and software have also enabled teachers to connect with parents, students with other students, and teachers with administration and management staff ensuring smooth communication and engagement at all levels.
Learning Management Systems:
Organizing and storing data has become easier with technology, particularly learning management systems (LMS). LMS is a web-based technology used to store assessments, student profiles, and daily lessons.
It's primary functions involve aiding in the planning, implementation and evaluation of learning processes. Teachers can use the system to instruct students, conduct quizzes, deliver lectures, monitor student performances, and streamline the teaching process to achieve learning objectives.
Final Thoughts
Ultimately, the role of technology in school administration is a prominent one. With advancements like Google classrooms, Skype,and online web portals, teaching and learning havebecome more interactive and creative.