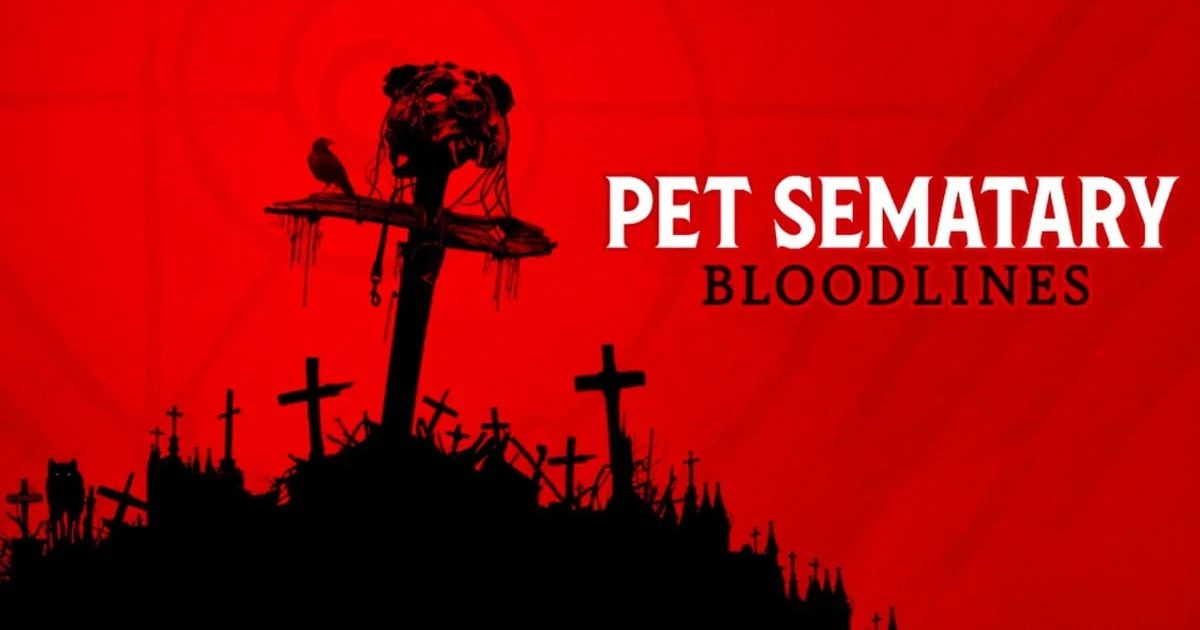 Legendary horror author Stephen King has created some of the most haunting and captivating stories of all time. Whether it's books like The Shining, It, Misery, or Carrie, King has created some of the most popular, macabre, and fascinating stories for avid book readers to sink their teeth into, and many of them have been brilliantly reimagined into movies and TV shows. Take classic horror movies like Carrie, Cujo, The Shining, and the Oscar-winning Misery, not to mention King's non-horror movies like The Green Mile and The Shawshank Redemption. Unfortunately, Pet Sematary: Bloodlines doesn't belong in this pedigree.
The Paramount+ film is the second Stephen King film adaptation this year, following The Boogeyman, and while some fans were disappointed by The Boogeyman, it seems masterful compared to the new prequel, Pet Sematary: Bloodlines, which promises an eerie dive into Jud Crandall's past. It's an interesting premise that seems to be a recipe for success. However, the film is a disappointing prequel that should never have been brought to life.
Pet Sematary: Bloodlines creates an instantly haunting atmosphere which breeds excitement for what's to come. Sadly, other than a surprising cast with a couple of strong performances, there just isn't enough here to satisfy fans of Stephen King, horror, or Pet Sematary. Filled with heaps of gore, Pet Sematary; Bloodlines is plagued with awful dialogue that simply makes no sense; its rushed pacing, excess melodrama, and strange editing choices leads to one let-down of a prequel.
"Sometimes Dead Is Better"
Serving as prequel to the 2019 horror Pet Sematary, Pet Sematary: Bloodlines follows a young Jud Crandall (Jackson White), as he and his girlfriend, Lind (Natalie Alyn), decide to leave Ludlow, Maine to join the Peace Corps. However, Lind is tragically hospitalized after an encounter with one of Jud's best friends, Timmy (Jack Mulhern), who was thought to be dead, halting the two lovebirds' plans to leave Ludlow. Jud must search for answers for how Timmy is back, and why he attacked Lind before it is too late. What Jud uncovers is much darker than he could possibly imagine, forcing him to confront a painful family history that will forever keep him connected to the haunted town of Ludlow. Jud's only hope is to gather the help of the townsfolk in order to suppress this evil.
On paper, Pet Sematary: Bloodlines sounds good. A prequel to the already beloved and downright terrifying story of Pet Sematary. Count us in. Throw in a final act that promises a bloody manhunt, and you have really piqued our interest. However, it just doesn't work. None of the film's elements coincide with each other to create something coherent and gripping. The films' final act, which could've been great, is completely lackluster. Half the kills and much of the movie's horror happens off-screen; sure, we see some injuries and stab wounds, but the final blow is shown off camera. These are all pretty unfortunate decisions and add up to very little.
Related: The Best Stephen King Movies, Ranked
A Mismatch of Great and Overly Dramatic Performances
Typically, Stephen King adaptations offer up some fantastic performances. Look at Jack Nicholson in The Shining, Bill Skarsgård as Pennywise, and Kathy Bates in Misery, which led the actress to take home the Academy Award for Best Actress in 1991. Likewise, John Lithgow offered up a fantastic performance as an old Jud Crandall in 2019s Pet Sematary. With that said, Pet Sematary: Bloodlines once again disappoints on another regard. Some of the performances in the movie are great, such as David Duchovny as the darkly mysterious and untrustworthy Bill, and Forest Goodluck, who offers a captivating performance as Manny, one of Jud's best friends.
But outside of that, the cast sadly disappoints. Henry Thomas delivers a fine performance, not offering anything too memorable or heinous. With that said, the rest of the cast give performances that are very overly dramatic. The movie's dialogue doesn't help in that regard, but the melodramatic performances will take audiences out of the movie entirely, drawing away from the horror and tension.
90 Minutes of Rushed Pacing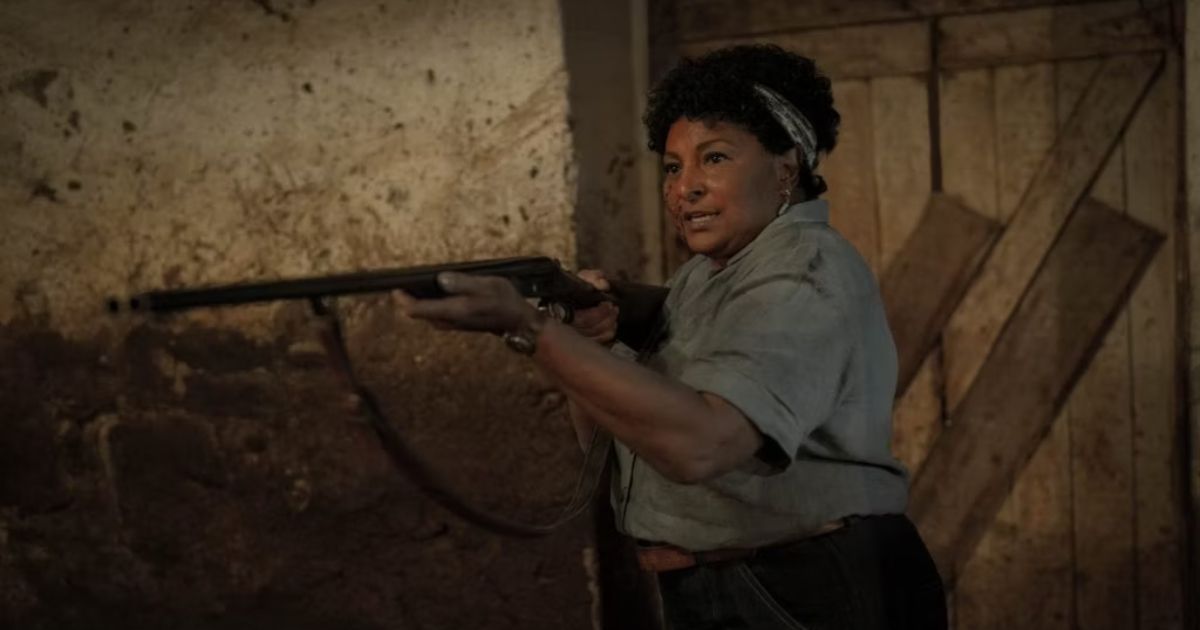 As previously mentioned, Pet Sematary: Bloodlines kicks off with a deliciously malevolent atmosphere that seems very promising. However, without getting even five minutes in, this tension is quickly thrown out the window, as the film rushes to establish characters, the story, and where the film will ultimately go. It goes by like a car doing 100mph. When characters begin dying, our interest is once again piqued. Yet, to no surprise, they are soon shot down when we don't visually witness any of the horror, and instead are just treated to lame moments of unimaginative violence (though the practical effects are very well done).
Likewise, many of the scenes that are supposed to feel frightening come off as lackluster. For one, there is a chase scene in the hospital which, due to pretty much every artistic choice (the music, pacing, editing, and performances), lacks any real tension. It seems over before it begins. That said, the film's final act does get a little chance to breathe, as our characters slowly walk around the house with guns, on the hunt. It's unfortunately too much breathing room. Pet Sematary: Bloodlines once again fails to deliver on an interesting idea, shying away from kills and going on far too long, making for an uninspired and boring final act.
Related: The Most Iconic Moments in Stephen King Movies, Ranked
A Horror with No Scares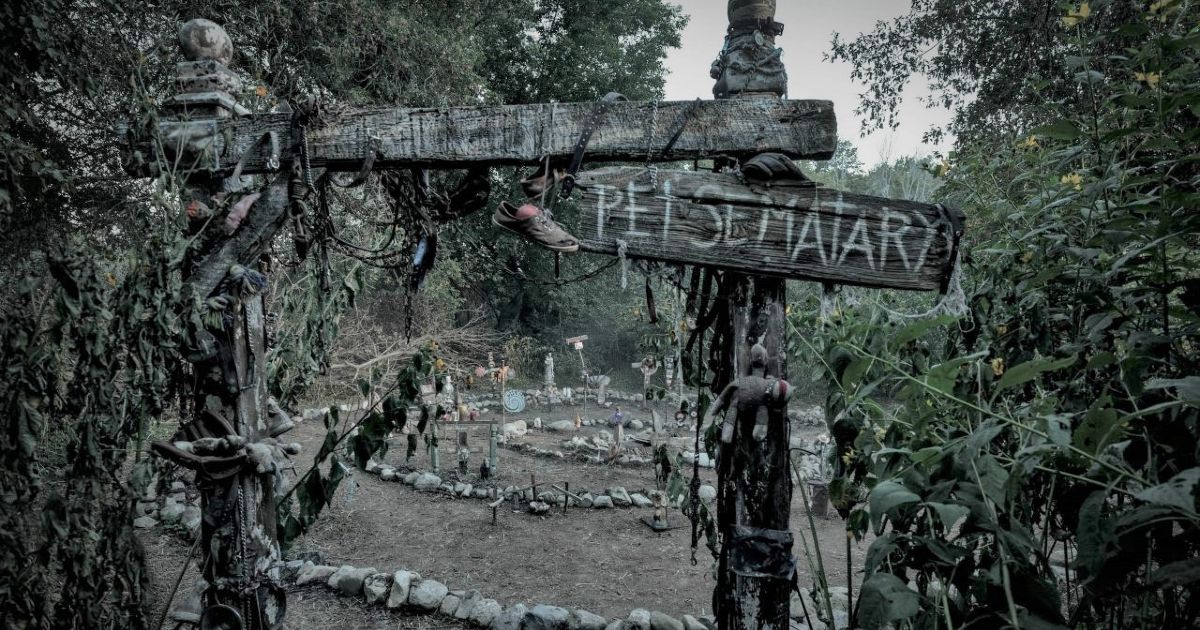 Again, one of the major issues with the film's pacing is its lack of scares. Audiences won't find anything scary or creepy about Pet Sematary: Bloodlines whatsoever, something we never thought we'd say about a Stephen King adaptation. The movie will attempt to scare the knickers off its audience, but these jump scares come off as cheap. If the film was a little longer, and the pacing slowed down, perhaps there would be something scary to be found with Pet Sematary: Bloodlines, but unfortunately, it's a rushed, flat horror film that had the potential to be great.
Pet Sematary: Bloodlines premiered at Fantastic Fest, and releases on Paramount+ October 6th.
https://movieweb.com/pet-sematary-bloodlines-review/ Pet Sematary Bloodlines Review | A Stephen King Prequel That Should Have Stayed Dead