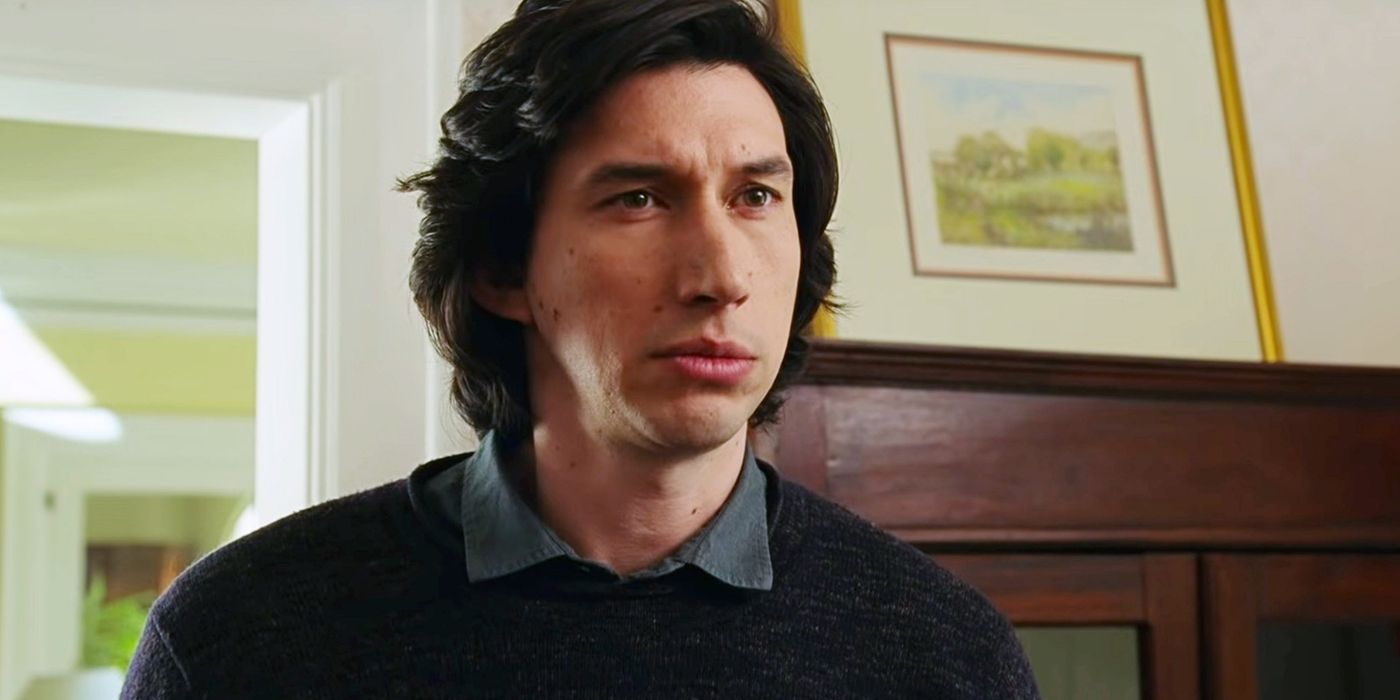 The beauty of Netflix is that the streaming service has a wealth of genre options at your disposal. If you want to get your action fix on, you are free to do so. If you're in the mood for a comedy, thriller, or straight-up horror movie, they've got those as well. But sometimes it's hard to beat a genuinely great drama, and boy does Netflix have a wealth of options in this particular genre. To help whittle down your choices, we've gone ahead and curated a list of the very best dramas on Netflix right now, which run the gamut from period pieces to relationship dramas to little-known gems. There are movies from big, well-known filmmakers on this list, and there are also films from up-and-comers that are absolutely worth checking out.
So peruse through our list of the best drama movies on Netflix below, and get to watchin'. But beware: some of these may require a tissue or seven.
For more recommendations, check out our list of the best movies on Netflix or the best comedies, thrillers, or horror films on the platform.
Editor's note: This article was updated December 2022 to include Emily the Criminal.
RELATED: The Best Documentaries on Netflix Right Now
Rebecca (2020)
Run Time: 2 hr 3 min | Director: Ben Wheatley
Cast: Lily James, Armie Hammer, Kristin Scott Thomas, Keeley Hawes, Ann Dowd, Sam Riley
It may seem sacrilegious to remake an Alfred Hitchcockclassic (particularly one that took home Best Picture), but Ben Wheatley's adaptation of the beloved Daphne du Maurier novel certainly takes the tormented romance in a different direction. While Hitchcock's version was hauntingly restrained, Wheatley captures perpetual anxiety within an exaggerated melodrama. Wheatley is known best for his endeavors in the horror genre, so seeing him do a gothic romance is an interesting change of pace. There aren't a lot of actresses who could have lived up to Joan Fontaine, but Lily Jameswas up to the challenge. Kristin Scott Thomas gives a standout performance as the scheming, embittered Mrs. Danvers. — Liam Gaughan
Emily the Criminal (2022)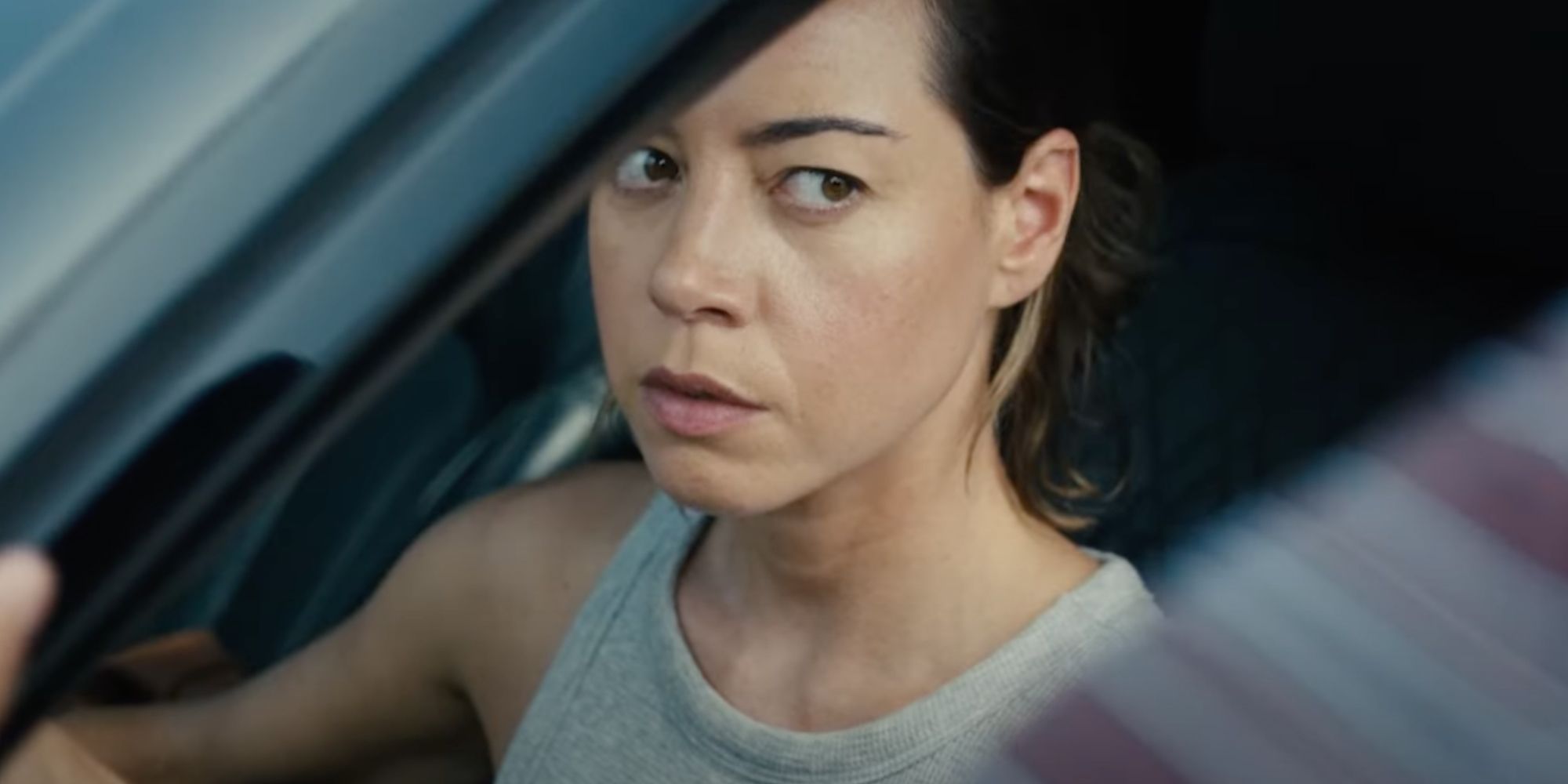 Run Time: 1 hr 33 min | Director: John Patton Ford
Cast: Aubrey Plaza, Theo Rossi, Bernardo Badillo, Gina Gershon
Written and directed by John Patton Ford, Emily the Criminalstars the usually dry-witted Aubrey Plaza (The White Lotus) in a spectacularly unexpected role. Plaza plays Emily, the down-on-her-luck titular character who, desperate for work, finds herself involved in a dangerous scam that lures her deeper into the criminal underworld. Set in Los Angeles and co-starring Theo Rossi (Luke Cage), the cat-and-mouse chemistry between Rossi and Plaza is evident in their scenes, playing off each other triumphantly through the entire film. Presenting ambiguous values and fascinating philosophical implications, Emily the Criminal is an engaging and suspenseful crime drama. – Yael Tygiel
The Swimmers (2022)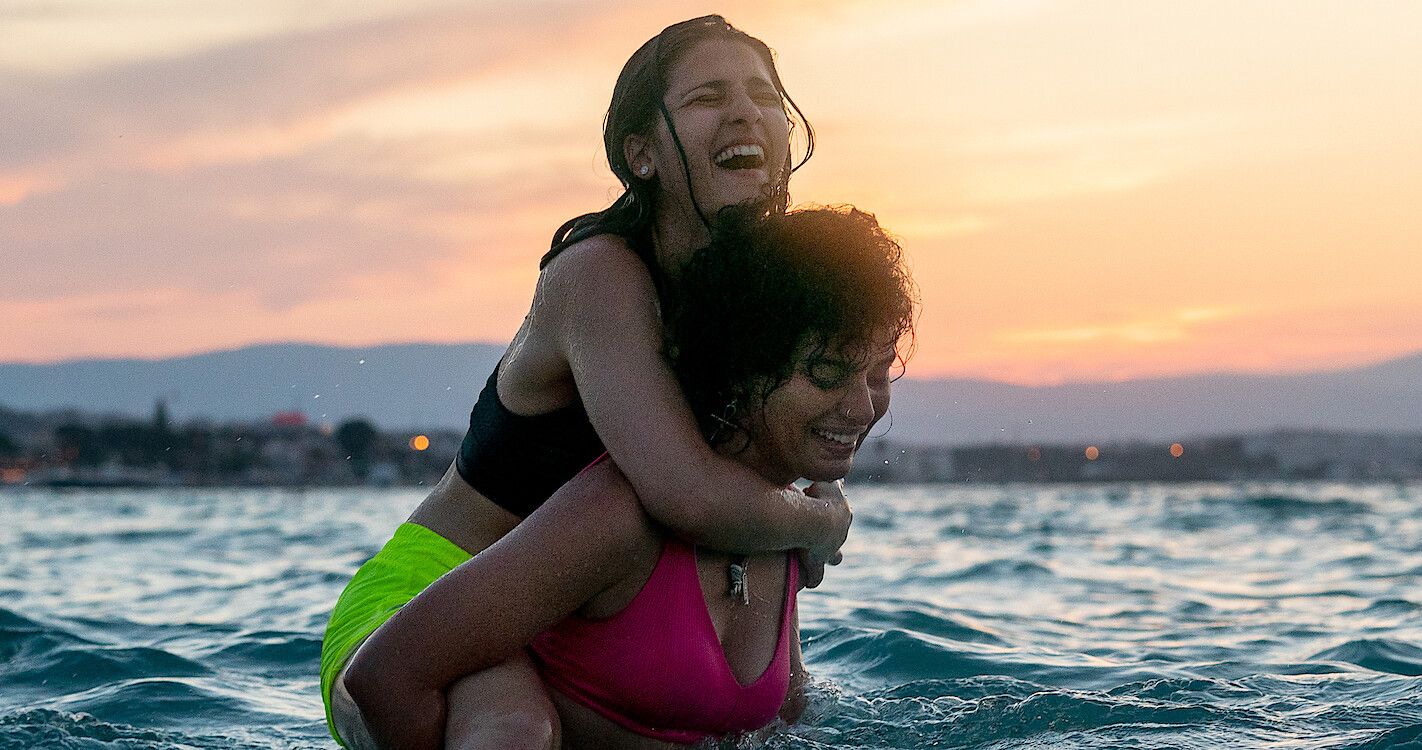 Run Time: 2 hrs 14 min | Director: Sally El Hosaini
Cast: Manal Issa, Nathalie Issa, Matthias Schweighöfer
Inspired by the unbelievable true story, The Swimmers follows two sisters, Sara and Yusra Mardini, played by Manal Issa and Nathalie Issa, as they embark on a dangerous journey to freedom. While the Mardinis would ultimately make it to the Olympics, The Swimmers, directed by Sally El Hosaini, explores the remarkable bravery and strength these two teenagers summoned to survive their escape from a war-torn country. El Hosaini's ability to capture the vast openness of the sea in The Swimmers provides audiences with the heart-pumping fear these young women felt as they risked their lives to swim for three hours in the treacherous Aegean Sea before ultimately making their way to safety on the shores of Greece. – Yael Tygiel
The Good Nurse (2022)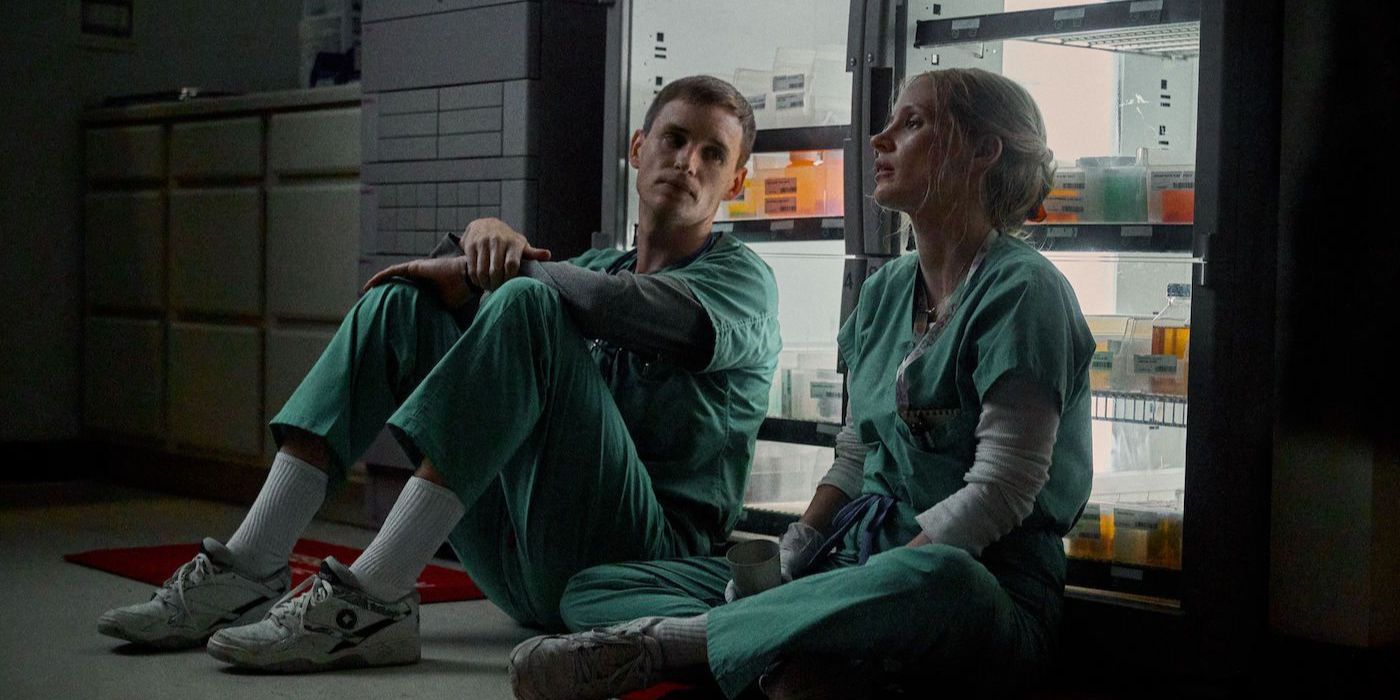 Run Time: 2 hrs 1 min | Director: Tobias Lindholm
Cast: Eddie Redmayne, Jessica Chastain, Denise Pillott
Directed by Tobias Lindholm (Mindhunter), The Good Nurse places a couple of Oscar winners in a tense circumstance. Jessica Chastain(The Eyes of Tammy Faye) co-stars as an ICU nurse who becomes wary when her colleague (Eddie Redmayne) is suspected of causing the untimely deaths of patients in the hospital where they work. With a script from Krysty Wilson-Cairns, The Good Nurse is based on true events, unraveling drama with high stakes for these two medical professionals. Chastain and Redmayne's thrilling cat-and-mouse game is captivating as they play through the labyrinth of lies and mysteries folded into The Good Nurse. – Yael Tygiel
Lou (2022)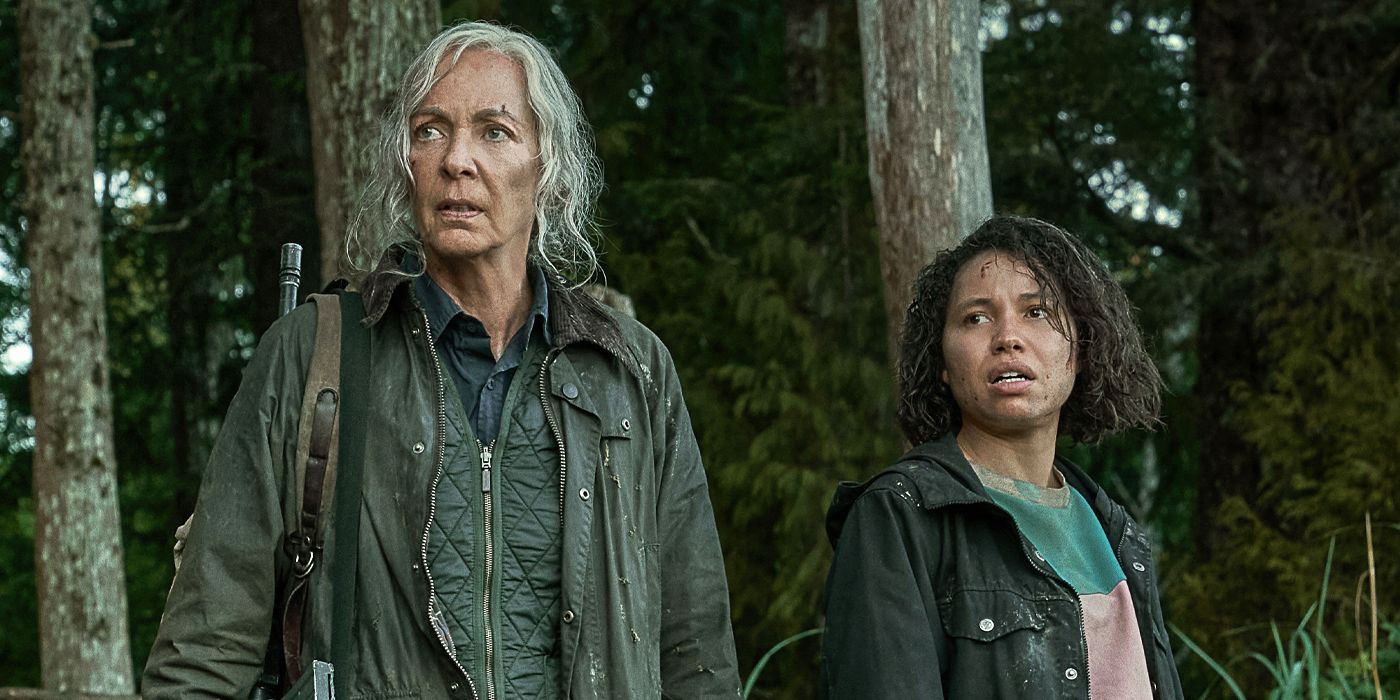 Run Time: 1 hr 49 min | Director: Anna Foerster
Cast: Allison Janney, Jurnee Smollett, Logan Marshall-Green
Allison Janney and Jurnee Smollett teaming up and kicking ass to save a young girl – need I say more? Okay, okay, if you're not sold quite yet, here's a more in-depth synopsis. Set in the 80s, Lou revolves around Hannah (Smollett), a mother who enlists the help of her loner neighbor Lou (Janney) to help get her daughter back after a dangerous man kidnaps her in the middle of a large storm. Endlessly thrilling and full of twists, Lou is a fun, suspenseful ride that allows Janney to flex her action chops. – Taylor Gates
Disobedience (2017)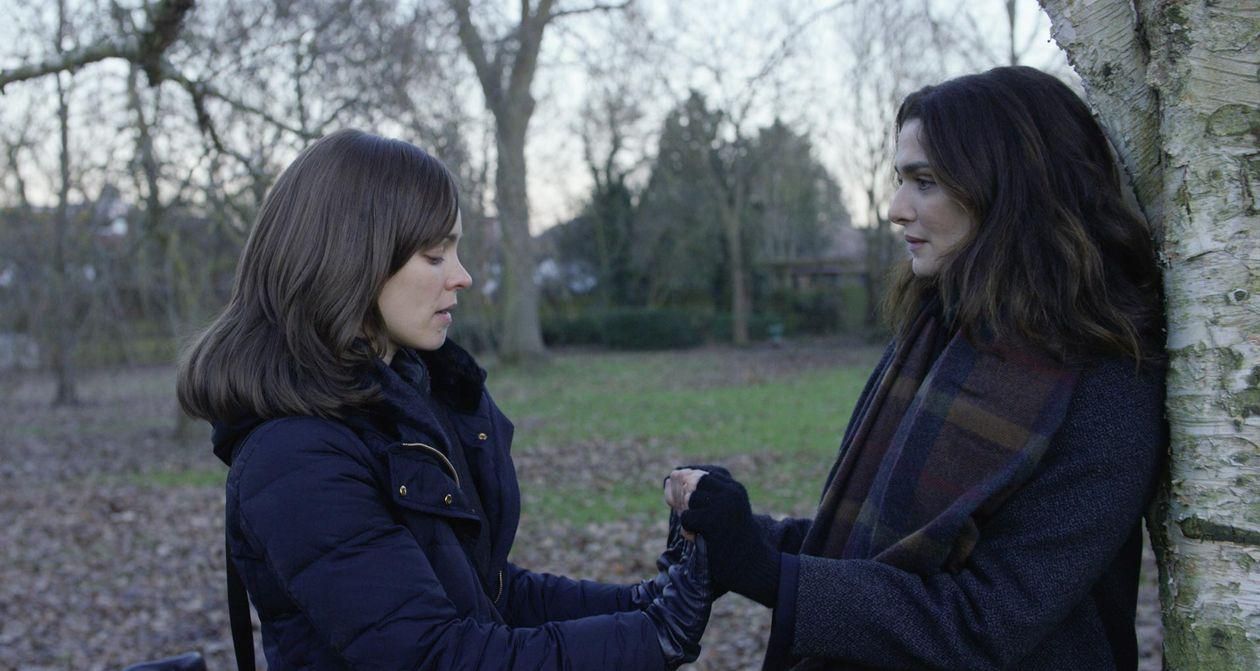 Run Time: 1 hr 54 min | Director: Sebastián Lelio
Cast: Rachel Weisz, Rachel McAdams and Alessandro Nivola
Disobedience is full of angst and passion, a love story that tears your heart from your chest. Ronit (Rachel Weisz) returns to the Orthodox Jewish community that shunned her for her attraction to a female childhood friend (Rachel McAdams). Once back, their passions reignite as they explore the boundaries of faith and sexuality. From Sebastián Lelio, Disobedience brings this melancholy to the screen, which lives through Ronit and Esti's passion and love for each other. Forbidden love is portrayed on-screen with such an intense feeling that a breath is held every time they are onscreen together. It's a love story that breaks you, one that showcases the best and worst in people, and one that deserves to be witnessed repeatedly. – Arianne Binette
Purple Hearts (2022)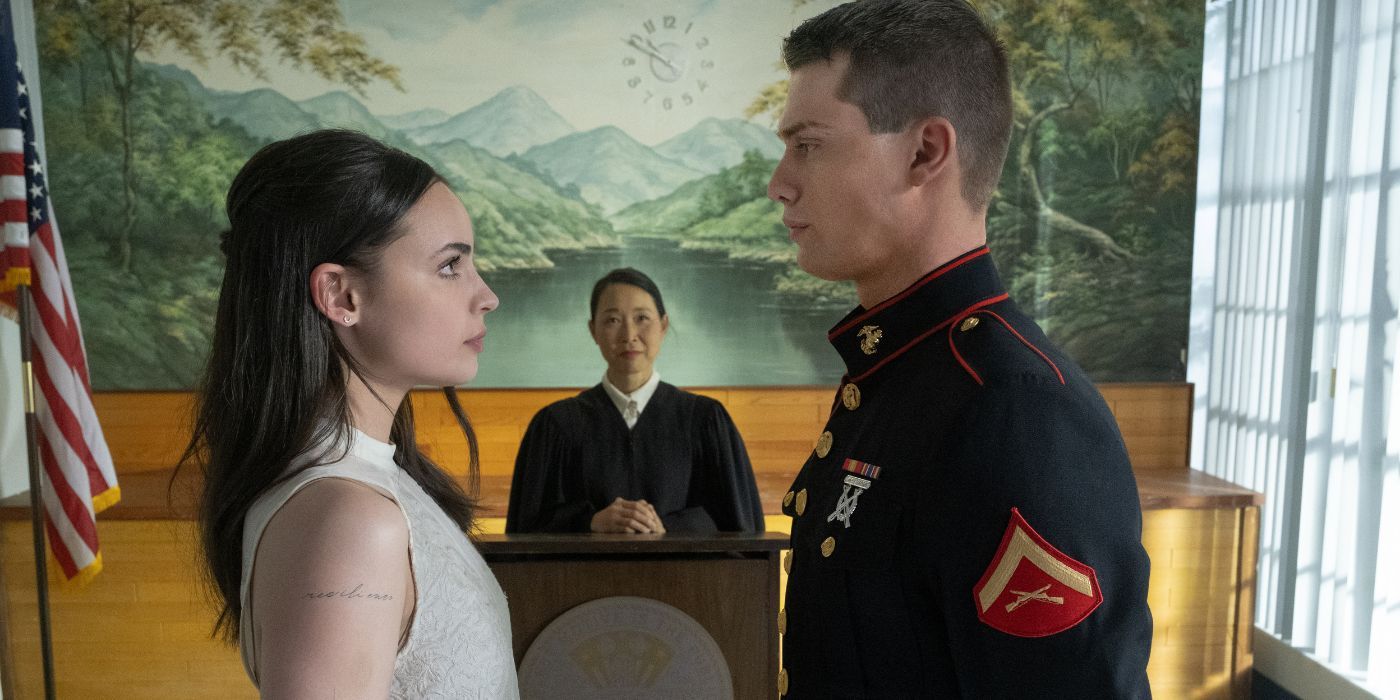 Run Time: 2 hr 2 min | Director: Elizabeth Allen Rosenbaum
Cast: Sofia Carson, Nicholas Galitzine, Chosen Jacobs, John Harlan Kim
You know what they say: opposites attract. Purple Hearts proves this theory true, as the story centers on a romance between two very different people. On one hand, there's Cassie (Sofia Carson), a progressive singer; on the other, you have Luke (Nicholas Galitzine), a conservative military man. Both up against the wall with insurance and debt issues, the two decide to get married for financial benefits, and a classic fake-relationship-turned-real-one trope begins. Purple Hearts combines passionate romance with tear-jerking drama and even some excellent comedic beats, making for a highly watchable flick. – Taylor Gates
Beauty (2022)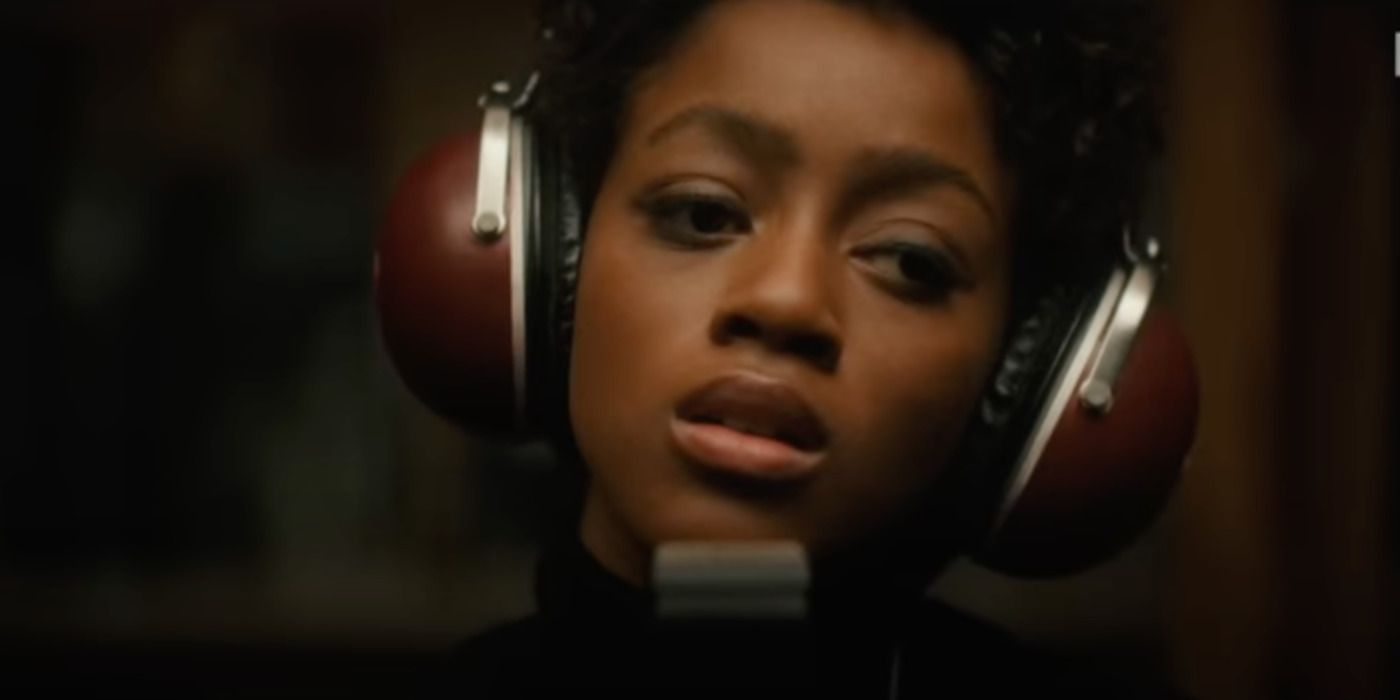 Run Time: 1 hr 35 min | Director: Andrew Dosunmu
Cast: Gracie Marie Bradley, Niecy Nash, Aleyse Shannon
Written by Lena Waithe, the mind behind TV hits like The Chiand Twenties, Beauty centers around a young woman named Beauty (Gracie Marie Bradley), a gifted singer on the brink of stardom. When she's offered an impressive recording contract, she struggles to stay true to herself and her identity while also navigating an oppressive religious environment. In addition to being a riveting family drama and film about the price of fame, there's also a beautiful queer love story between Beauty and her girlfriend Jasmine. The film is heavily inspired by the life of Whitney Houston, so if you're a fan of The Voice, you're sure to find Beauty to be a compelling watch. – Taylor Gates
Hustle (2022)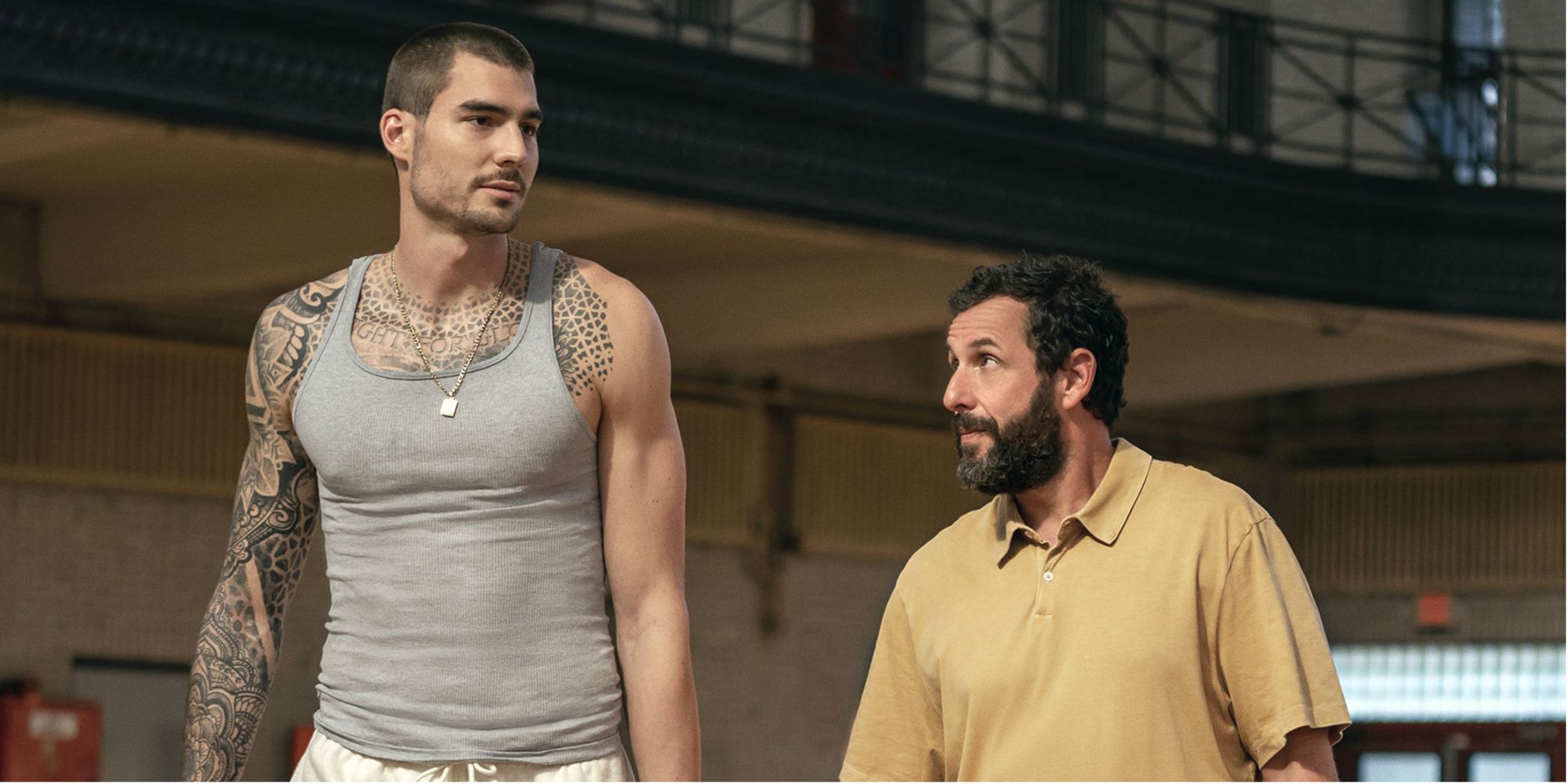 Run Time: 1 hr 57 min | Director: Jeremiah Zagar
Cast: Adam Sandler, Juancho Hernangomez, Queen Latifah
A film that once again proves that Adam Sandler has the acting chops to take on more serious roles, Hustle is a sports drama that is as sincere as it is sturdy. Sandler plays Stanley Sugarman, a struggling basketball talent scout who aspires to be a coach. After a career setback, he will hitch his hopes and money on a talented unknown player named Bo Cruz. Played by real-life player Juancho Hernangómez, Cruz must leave home and begin training with Sandler for a chance at making a career in the NBA. It is an underdog story through and through, charming without being cloying in a manner that more than wins you over. Even as it doesn't reinvent the wheel, Sandler is as good as he has ever been in melding his comedic and serious sensibilities into one measured performance. The montages, bonding, and emotional development all work quite well, making it a film that never fails to win you over even when its characters often lose. – Chase Hutchinson
Sorry to Bother You (2018)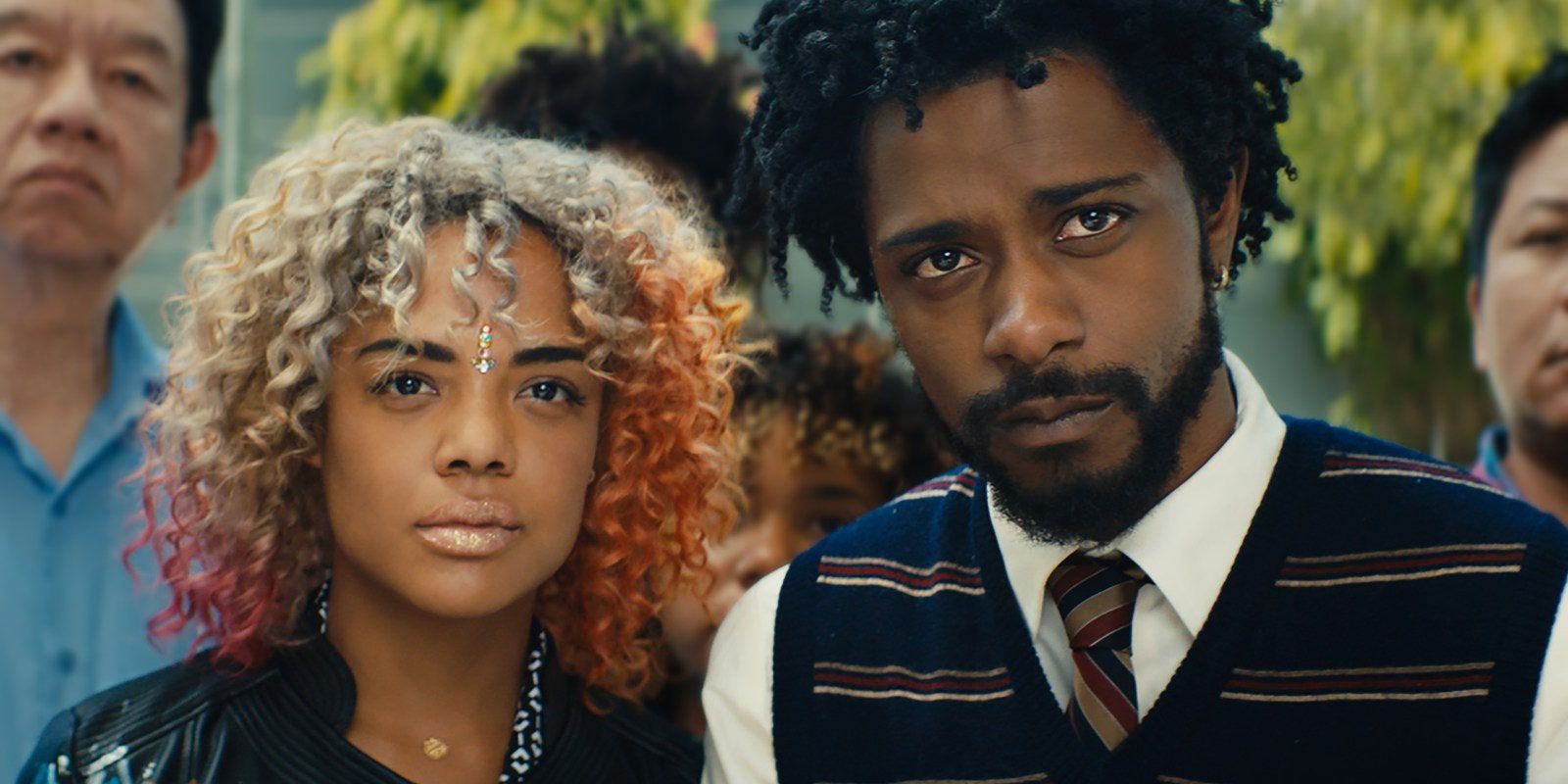 Run Time: 1 hr 52 min | Director: Boots Riley
Cast: Lakeith Stanfield, Tessa Thompson, Jermaine Fowler, Omari Hardwick
It's best to go into the absolutely bonkers movie Sorry to Bother You as cold as possible, but if you need to know the brief synopsis, it follows Cassius Green (Lakeith Stanfield), a young black man who discovers he's a wiz at telemarketing when he puts on his "white voice", but as he starts becoming more successful, he begins to compromise his values. But that's just the basic premise of Boots Riley's scathing satire on race, capitalism, art, masculinity, and commerce. It's not a film that works 100% of the time, but its ambition is undeniable and the film is at turns hilarious, damning, and completely insane. – Matt Goldberg
Okja (2017)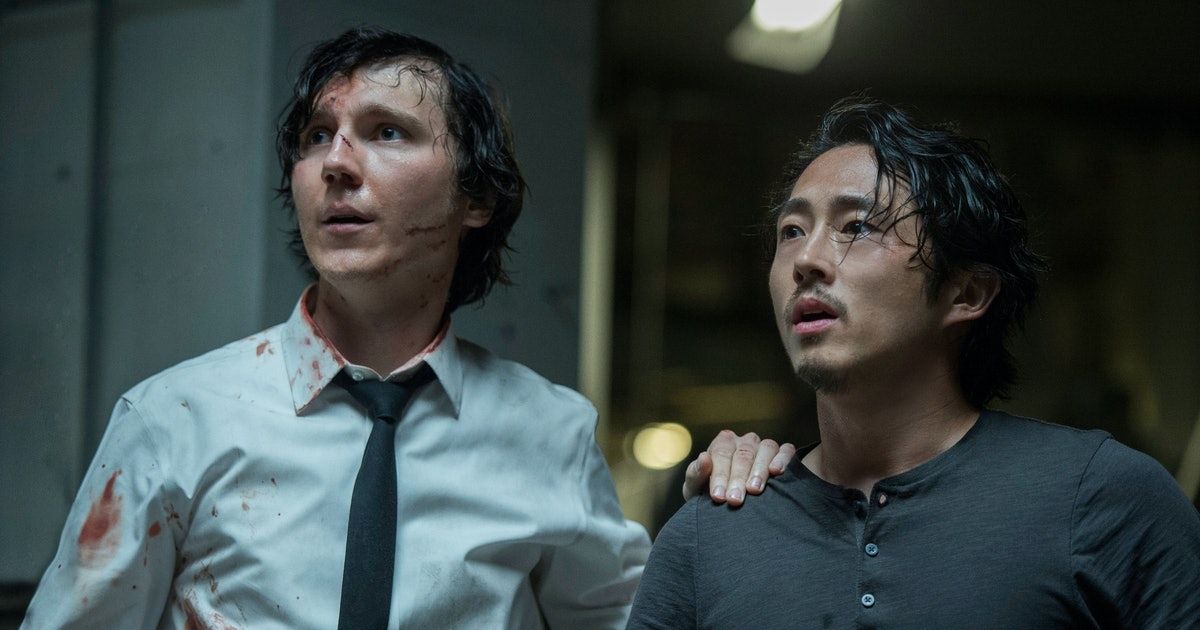 Run Time: ​​​​​​​2 hr 1 min | Director: Bong Joon Ho
Cast: Seo-hyun Ahn, Paul Dano, Steven Yeun, Tilda Swinton, Jake Gyllenhaal
A fantastical yet heartfelt story of a young girl and her pig, Okjais writer-director Bong Joon Ho at his most sentimental without sacrificing any of his sublime sense of craft. It follows Mija (Seo-hyun Ahn), one of several groups of people who have been tasked with raising a super pig for a giant corporation that intends to use them for food. Known as Okja, when the corporation comes to collect, it sets off a series of high-stakes attempts to get her back. The film finds a dark sense of humor in everything, from jokes about language to whatever is going on with one of Jake Gyllenhaal's most eccentric performances. As Mija travels on her way, she also meets up with Jay (Paul Dano) and K (Steven Yeun), who are part of an animal rights activist group that also wants to liberate Okja. All of this expanding cast is outstanding, hitting both the comedic and serious notes when the film needs them to. It is a more hopeful film than most of the director's works, though it still remains committed to finding more tragic truths amidst the bright colors and vibrant visuals we see along the way. – Chase Hutchinson
I'm Thinking of Ending Things (2020)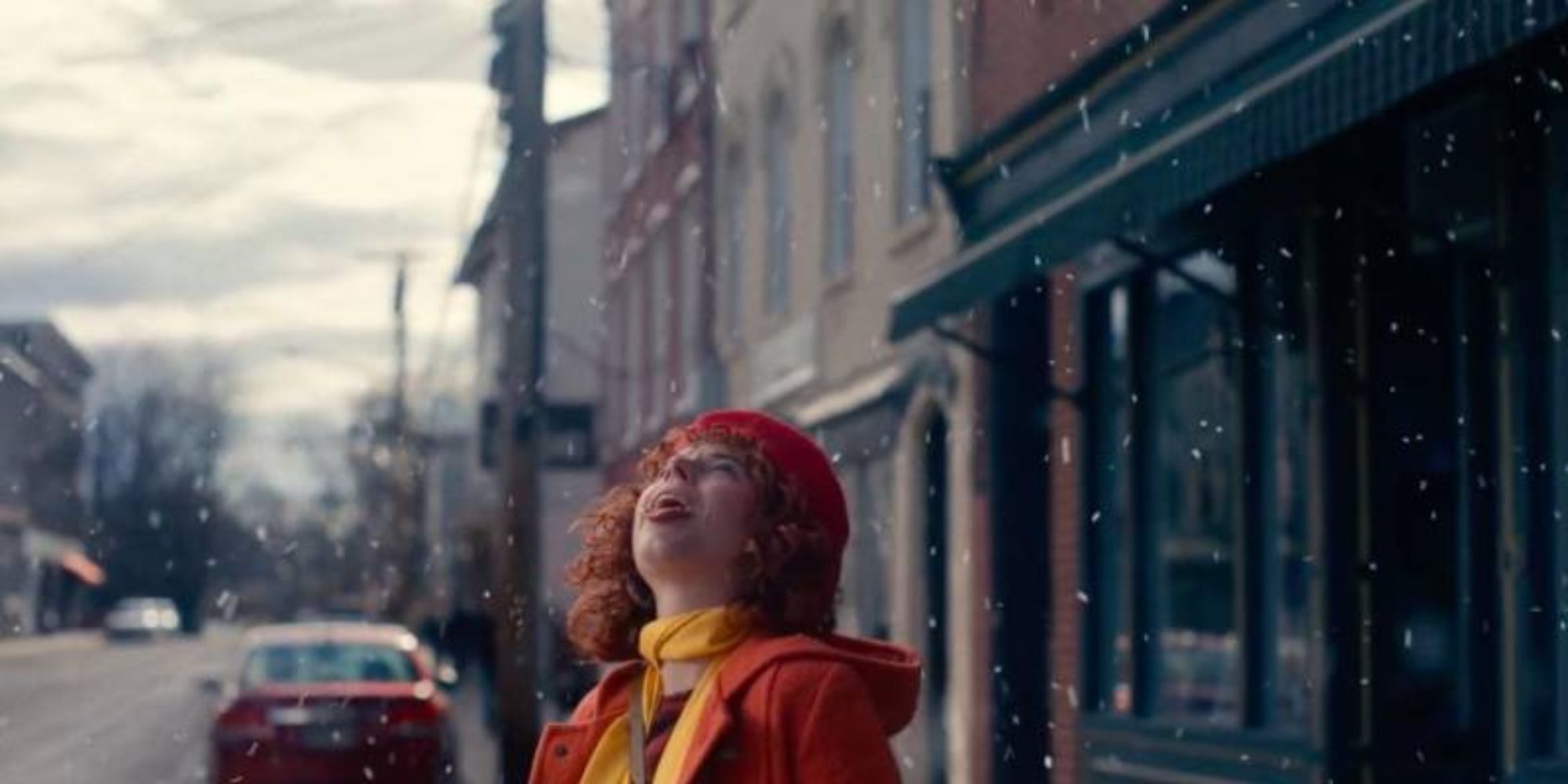 Run Time: ​​​​​​​2 hr 14 min | Director: Charlie Kaufman
Cast: Jesse Plemons, Jessie Buckley, Toni Collette, David Thewlis
A remarkable work of adaptation from one of the best to ever do it, Charlie Kaufman's I'm Thinking of Ending Things takes an already remarkable book and makes it so much more. It centers on Jessie Buckley,who plays a woman who is intended to end things with her boyfriend, Jesse Plemons' Jake. However, she still decides to take a trip to meet his parents before doing so. Conversations on the drive feel just a little bit off, as there are interjections and strange disruptions that all begin to get under your skin. It only gets more reflective from there, breaking down the narrative boundaries set out for itself to reveal something far more resonant. The less you know about it, the better, as it is a film where every cut and each line packs a significance. This makes it a rich text that only gets more so each time you see it, making it an enduring piece of work that only gets more intriguing with each subsequent rewatch. – Chase Hutchinson
Operation Mincemeat (2021)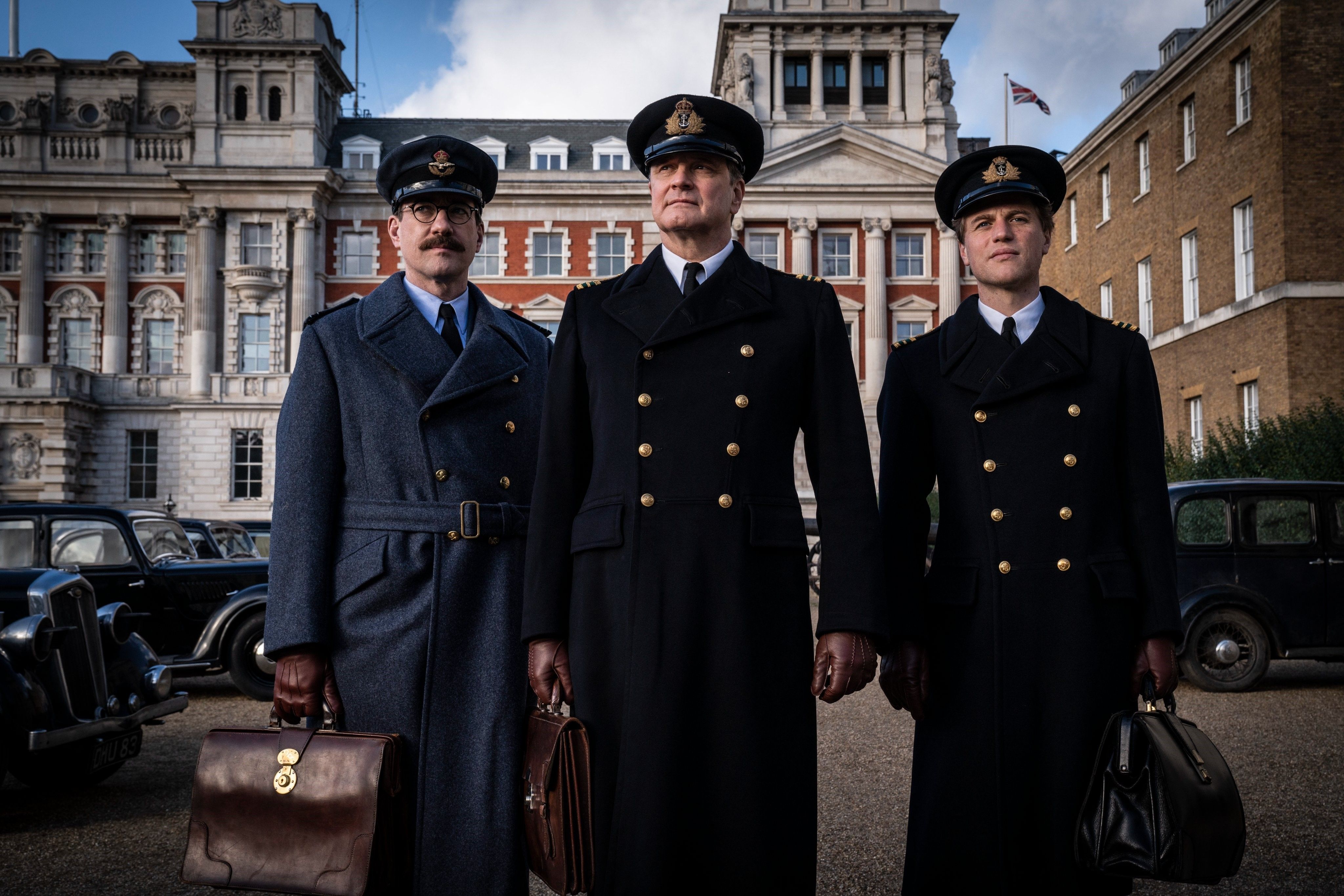 Run Time: ​​​​​​​2 hr 8 min | Director: John Madden
Cast: Colin Firth, Matthew Macfayden, Johnny Flynn, Kelly MacDonald, Johnny Flynn
There were many inspiring World War II stories that have been buried in the archives for decades. The details of a 1943 Allied deception operation were largely unreported, but Operation Mincemeat finally gives these heroes the recognition that they deserve. In order to prevent a potential massacre, Lieutenant Commander Ewen Montagu (Colin Firth) and his ally Charles Cholmondeley (Matthew Macfadyen) plant false information on the corpse of a vagrant. They determine that if the Nazis intercept the papers, they will be led to draw the wrong conclusions. Although Ewen and Charles aren't directly in the line of fire, they know that their failure could spell certain doom for the British forces. –Liam Gaughan
The Half of It (2020)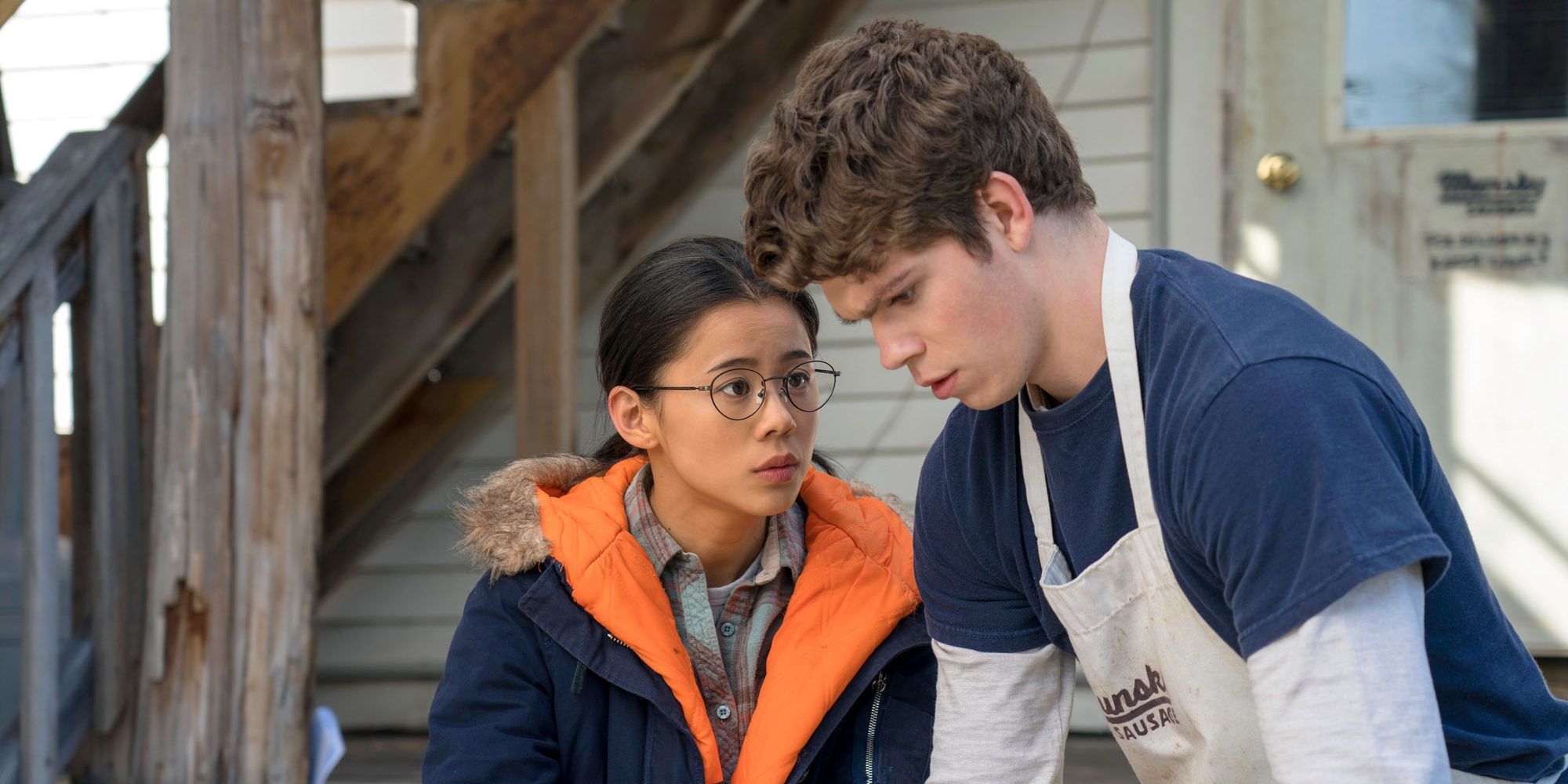 Run Time: ​​​​​​​1 hr 45 min | Director: Alice Wu
Cast: Leah Lewis, Daniel Diemer, Alexxis Lemire and Collin Chou
One of those films that look like a simple romantic coming-of-age film but is actually about so much more, Alice Wu's coming-of-age movie is one of the most delicate and thoughtful films of the last decade. Ellie Chu (Leah Lewis) begins writing love letters on behalf of the inarticulate Paul Munsky (Daniel Diemer) to his – and her – crush, Aster Flores (Alexxis Lemire). A modern retelling of Cyrano de Bergerac, The Half of Itis Wu's at her strongest. Creating visuals that elevate the narrative and a story that brings you all the emotion and pairing it with the coming-of-age aspect of Ellie's sexuality makes it into a film that is layered and perfect for multiple rewatches. – Arianne Binette
The King (2019)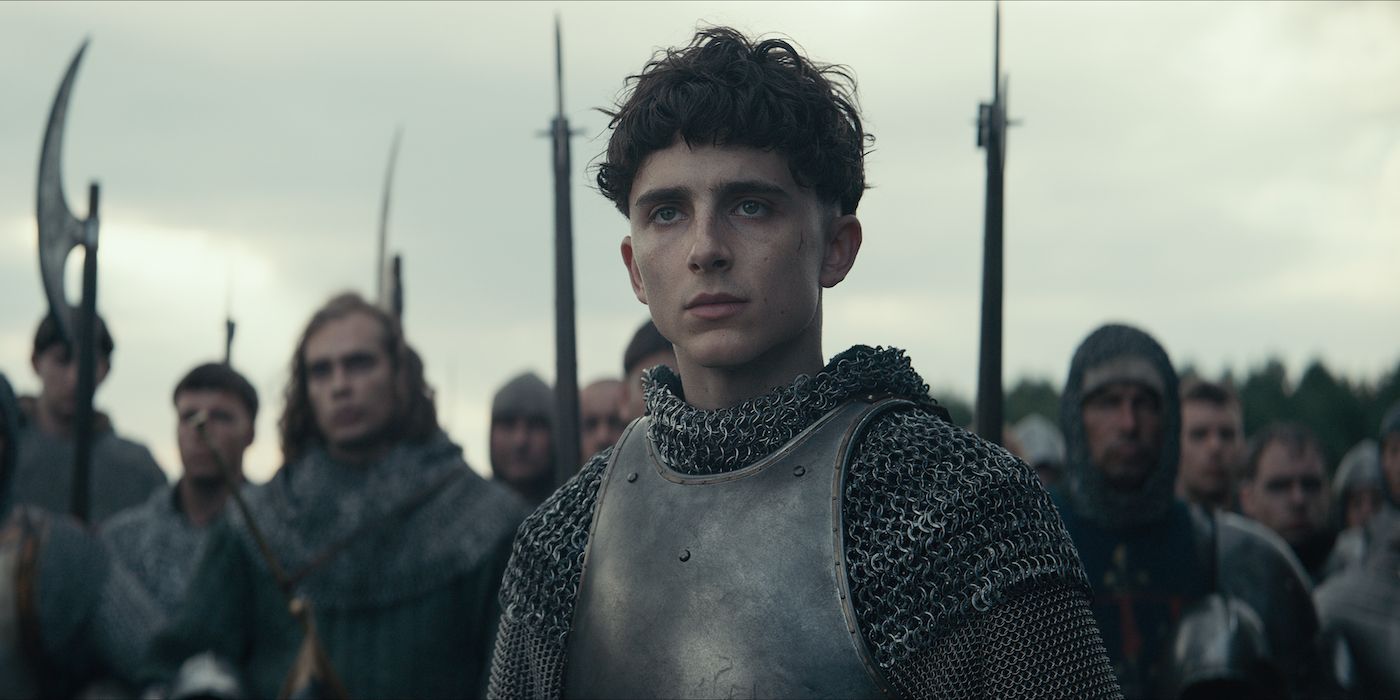 Run Time: ​​​​​​​2 hr 20 min | Director: David Michod
Cast: Timothee Chalamet, Joel Edgerton, Robert Pattinson
David Michod may not be a household name yet, but the Australian writer-director has already crafted a diverse filmography that includes satirical biopics (War Machine), crime thrillers (Animal Kingdom), and stirring post-apocalyptic neo-westerns (The Rover). Leave it to a filmmaker this versatile to make one of the most gripping, violent Shakespearean epics of the past decade. The Kingexplores the coming-of-age tale of the young Prince Hal (Timothee Chalamet) as he's exposed to the realities of combat. Hal inherits the English throne after his father, King Henry IV (Ben Mendeslohn), suddenly passes away. Chalamet does a remarkable job making the beloved text feel vibrant again, and Joel Edgerton gives a performance as Halstaff worthy of Orson Welles. — Liam Gaughan
The Power of the Dog (2021)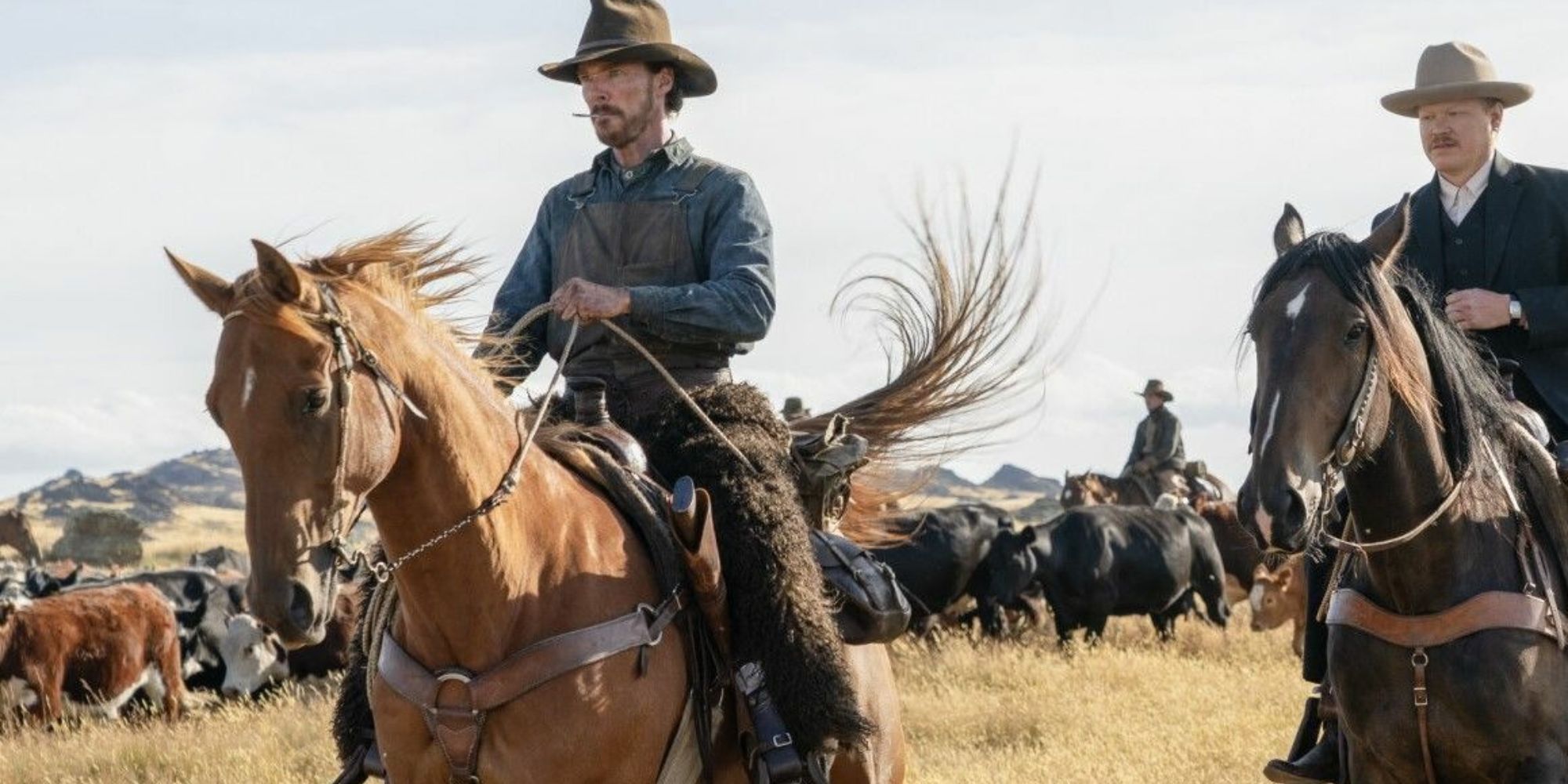 Run Time: ​​​​​​​2 hr 6 min | Director: Jane Campion
Cast: Benedict Cumberbatch, Kirsten Dunst, Jesse Plemons, Kodi Smit-McPhee
A mesmerizing work from one of cinema's greatest directors, Jane Campion, The Power of the Dogis a film that you have likely heard a lot of praise about. I am here to tell you that not only does it deserve it and all the awards it has gotten, it is worth experiencing for itself as it defies all expectations. A slow-burn of a Western, it stars Benedict Cumberbatch as the menacing Phil Burbank. A cowboy with a mean streak, he becomes bitter when his brother George (Jesse Plemons) marries Rose Gordon (Kirsten Dunst). Masking his fears of abandonment, Phil begins to torment Rose and her young son Peter (Kodi Smit-McPhee). The various dynamics between the characters are all fully realized because of the uniformly outstanding performances, creating a family drama that is small in scope though vast in ambition. It is a film where you best go in knowing as little as possible as it sneaks up with you with both its beauty and quiet dread that could not be more perfectly executed. — Chase Hutchinson
tick, tick…BOOM! (2021)
Run Time: ​​​​​​​1 hr 55 min | Director: Lin-Manuel Miranda
Cast: Andrew Garfield, Alexandra Shipp, Vanessa Hudgens
The biographical musical drama tick, tick…BOOM! tells the beautiful and heartbreaking true story of Jonathan Larson (Andrew Garfield), a young, ambitious composer, playwright, and lyricist (who would later write the legendary rock musical Rent), who's riddled with insecurity and the insurmountable odds against him to make it as an artist in New York City. When he's not feverishly jotting down lyrics or cold-calling other artists, he's waiting tables at the Moondance Diner, balancing his work life with his romantic life, and dealing with the harsh reality of the AIDS crisis. Garfield soars in the lead role and carries an excellent ensemble cast through stellar musical numbers you won't want to miss. — Emily Bernard
Passing (2021)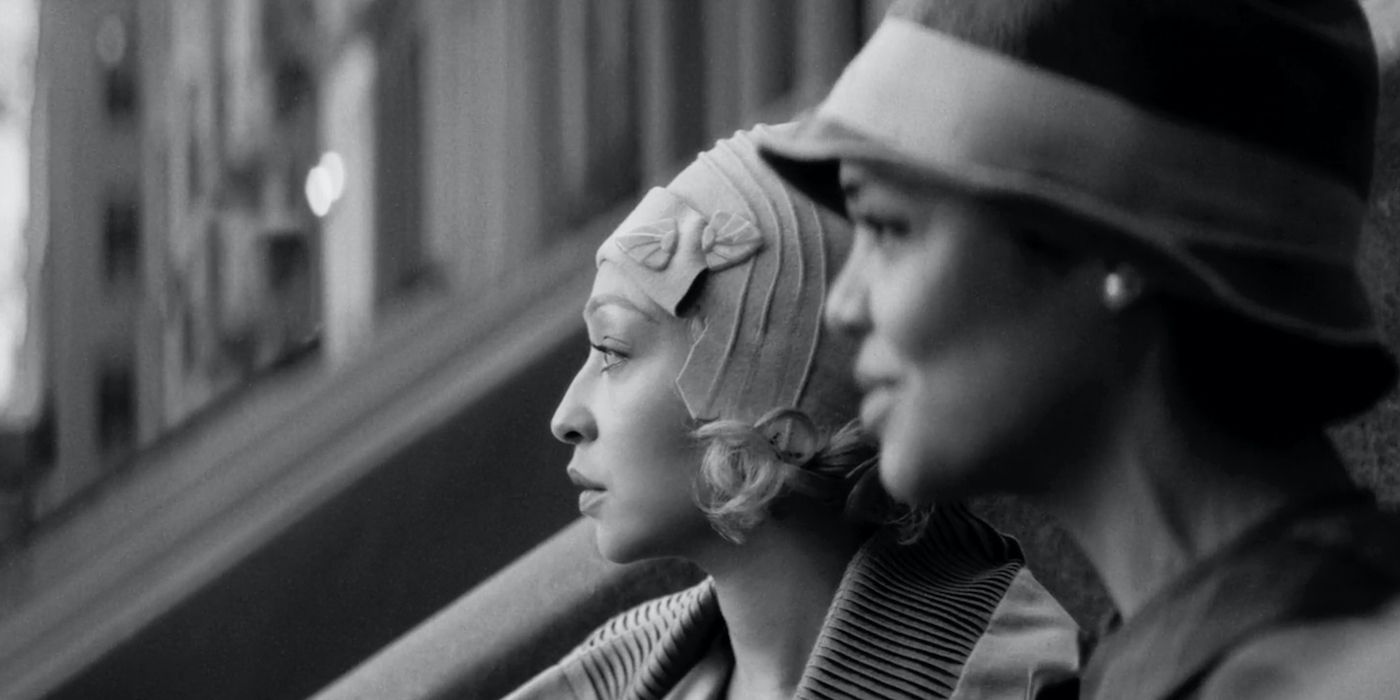 Run Time: ​​​​​​​1 hr 39 min | Director: Rebecca Hall
Cast: Tessa Thompson, Ruth Negga, Bill Camp, André Holland
Based on the 1929 novel of the same name by Nella Larsen, Passing,as its title suggests, chronicles the inequality and varying degrees of racism African Americans in the 1920s faced based on the tone of their skin. Shot in black and white, this historical drama follows the fragile relationship between two high school friends who, because of their light skin, are able to "pass" as white. Clare (Ruth Negga) married John (Alexander Skarsgård) a wealthy white man from Chicago who loathes African Americans and is oblivious to the fact that his wife is one. Irene (Tessa Thompson) married a black doctor and lives in Harlem, and lives in constant fear of being "outed" as black when in white-only establishments. Irene and Clare's reunion years later sparks conversation and reflection, as well as the questioning of identity. Negga and Thompson give honest, BAFTA-nominated performances in the film. — Emily Bernard
The Lost Daughter (2021)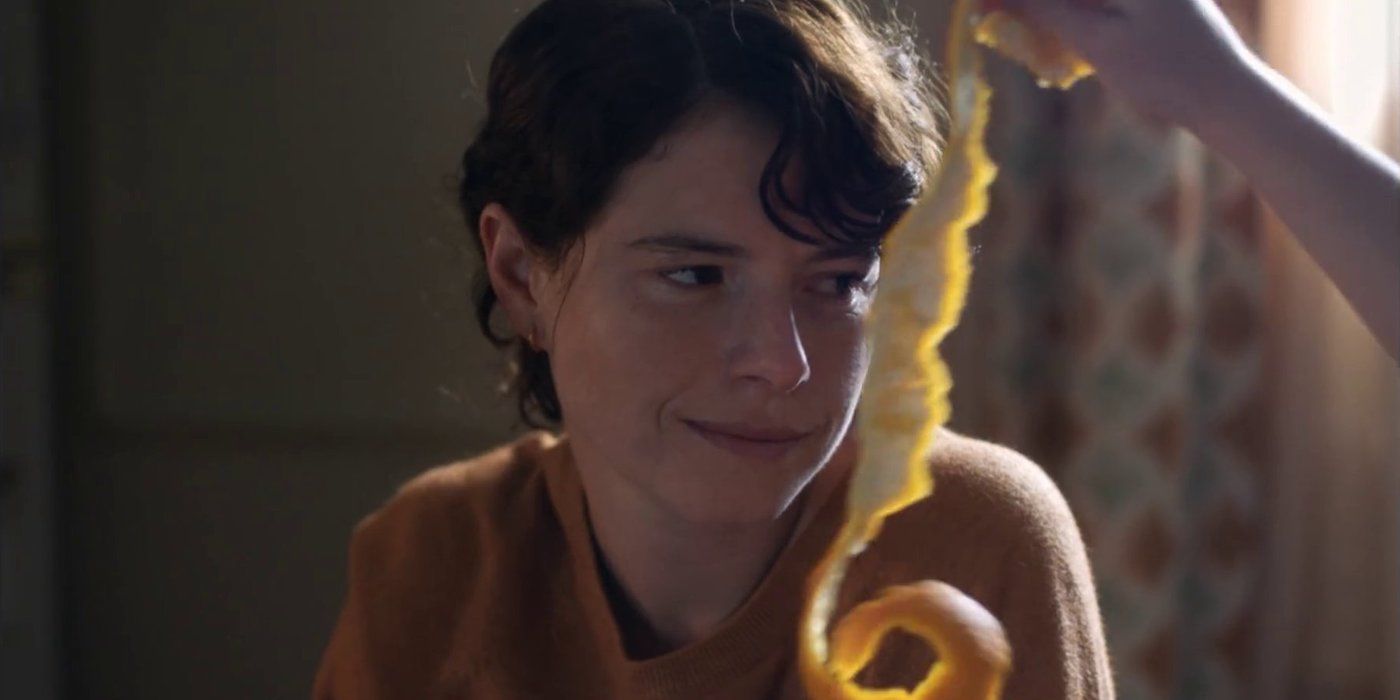 Run Time: ​​​​​​​2 hr 1 min | Director: Maggie Gyllenhaal
Cast: Olivia Colman, Dakota Johnson, Jessie Buckley, Ed Harris, Dagmara Dominczyk, Paul Mescal
Motherhood takes a toll. That's the core message in The Lost Daughter, the eerie, psychological drama based on Elena Ferrante's novel of the same name. In Gyllenhaal's impressive directorial debut, we meet Leda (Olivia Colman), a woman taking a solo beach vacation who witnesses Nina (Dakota Johnson) struggling to adjust to life as a young mother. During Leda's interactions with Nina, and observations of the other people on the beach, she's forced to reexamine the traumatic experiences she had raising her two daughters, and questions the decisions that led her to this point in her life. Gyllenhaal won Best Director, Screenplay, and Feature at the Film Independent Spirit Awards. — Emily Bernard
Ma Rainey's Black Bottom (2020)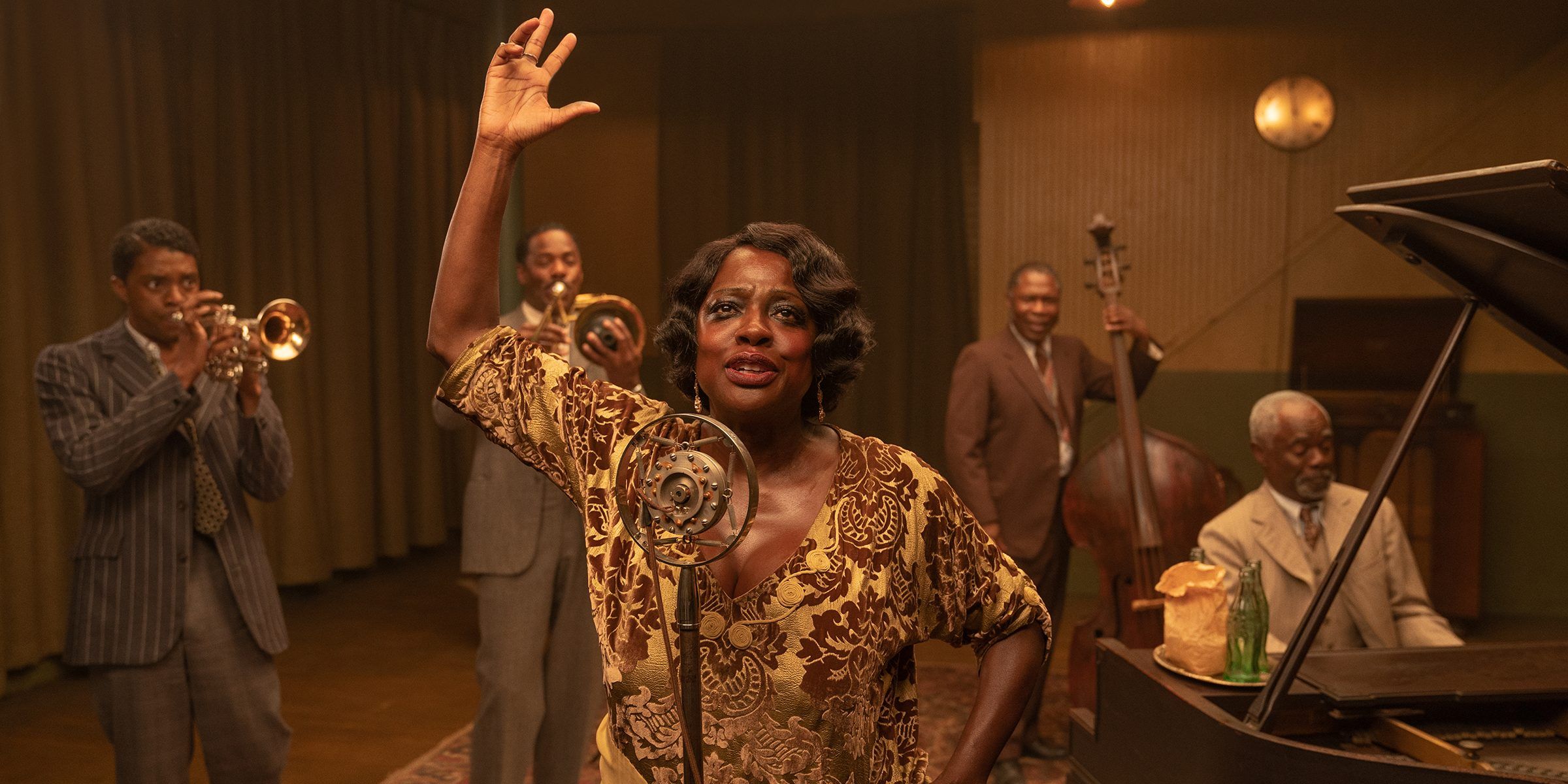 Run Time: ​​​​​​​1 hr 34 min | Director: George C. Wolfe
Cast: Viola Davis, Chadwick Boseman, Glynn Turman, Colman Domingo
When it comes to the blues, no one can beat Ma Rainey. Based on August Wilson's 1982 play of the same name, Ma Rainey's Black Bottom takes place in 1927 Chicago and follows the groundbreaking blues singer Ma Rainey (Viola Davis) during a high-stakes recording succession with her band, which includes the equally-stubborn Levee (Chadwick Boseman) and veteran musician Toledo (Glynn Turman). Egos are tested and tensions are raised when Ma shows up late to the session and insists on certain demands. A turbulent afternoon breeds important conversations about race, gender, and the power of art. Davis was nominated for an Oscar for her performance. — Emily Bernard
https://collider.com/best-dramas-on-netflix/ Best Drama Movies on Netflix Right Now (December 2022)