From classic whodunnits to mind-bending thrillers, these are the best mystery movies to watch on Netflix.
If you are wondering how to put your puzzle-solving skills to some good use, we got you covered. What's better than watching a good, exciting mystery movie and trying to solve the riddle yourself? We've put together a list of the best of the best mystery movies you can watch on Netflix right now. From simple and straightforward murders to crime thrillers, mind-bending sci-fi, and more, each of these mystery films will have your mind racing for answers. There's suspense, conflict, thrill, action, and some wild moments that will make you question life, the universe, and everything! So get ready for the ultimate shocking experience with the best mystery movies on Netflix.
Editor's Note: This piece was last updated on September 2023 to include Where the Crawdads Sing.
Glass Onion: A Knives Out Mystery (2022)
Director: Rian Johnson | Run Time: 139 minutes
Cast: Daniel Craig, Edward Norton, Janelle Monáe, Kathryn Hahn, Leslie Odom Jr.
You've heard the reviews, seen the memes, chances are, you might even know the premise. Glass Onion: A Knives Out Mystery, Rian Johnson's highly anticipated sequel to Knives Out, features the return of Daniel Craig as master sleuth Benoit Blanc and shows him taking on a new case involving a number of high-profile individuals. Once again, the film has an ensemble cast, each hiding terrible secrets, and the threat of murder looms over it all. But first, the plot. In the midst of the COVID-19 pandemic, a group of friends each receive a strange invitation from their friend, tech billionaire Miles Bron (Edward Norton). Each of them (and Benoit Blanc) are brought to Bron's luxurious island home for a murder mystery party. Chaos ensues soon enough, after the planned mystery derails and a new, real one rears its head. Glass Onion has all the social commentary and deft subversion of expectations that made Knives Out such a success, and you could even say that it outdoes its predecessor with the quality of the story and the production. As Netflix mysteries go, it doesn't get much better than this. – Remus Noronha
Where the Crawdads Sing (2022)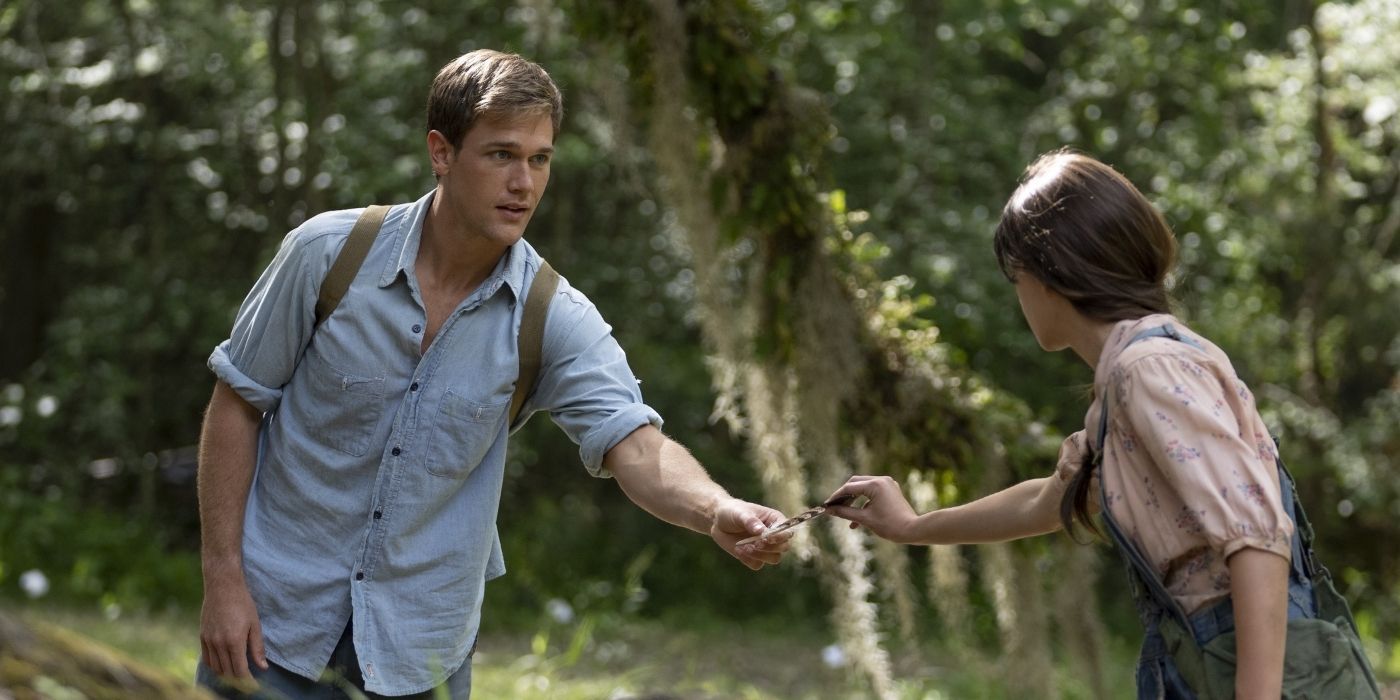 Run Time: 2 hr 5 min | Genre: Mystery, Romance | Director: Olivia Newman
Cast: Daisy Edgar-Jones, Taylor John Smith, Harris Dickinson
Based on the novel by Delia Owens, Where the Crawdads Sing is a coming-of-age story of a young southern girl named Kya Clark (Daisy Edgar-Jones) in 50s North Carolina who lives by herself in the marshes outside of a small town. Kya is the town's boogeyman, with urban legends and stories whispered about her throughout the streets, so when a popular boy turns up dead in the marsh, she becomes the prime suspect. Kya has to overcome the town's prejudice against her if she's gonna win her freedom and avoid prison. Edgar-Jones delivers an outstanding performance that is perfectly complemented by David Strathairn (Lincoln), who plays the retired lawyer arguing on her behalf.
Missing (2023)
Run Time: 1 hr 51 min | Director: Will Merrick, Nicholas D. Johnson
Cast: Storm Reid, Ava Zaria Lee, Nia Long
Storm Reid (Euphoria) stars in this innovative mystery thriller that takes full advantage of the screen life format. Missing follows Reid as June Allen, a teen girl whose mother (Nia Long) goes on vacation and doesn't come back. Armed with the internet and a relentless amount of sleuthing, she goes on the hunt for her missing parent and her mom's boyfriend — only to discover things may be more dire than she thought. The film's story is told through footage taken on smartphones, tablets, and computer desktops, which makes her desperate search feel grounded and immensely realistic. It's a fantastic journey, and Reid crushes it all the way through. – Tauri Miller
Murder Mystery 2 (2023)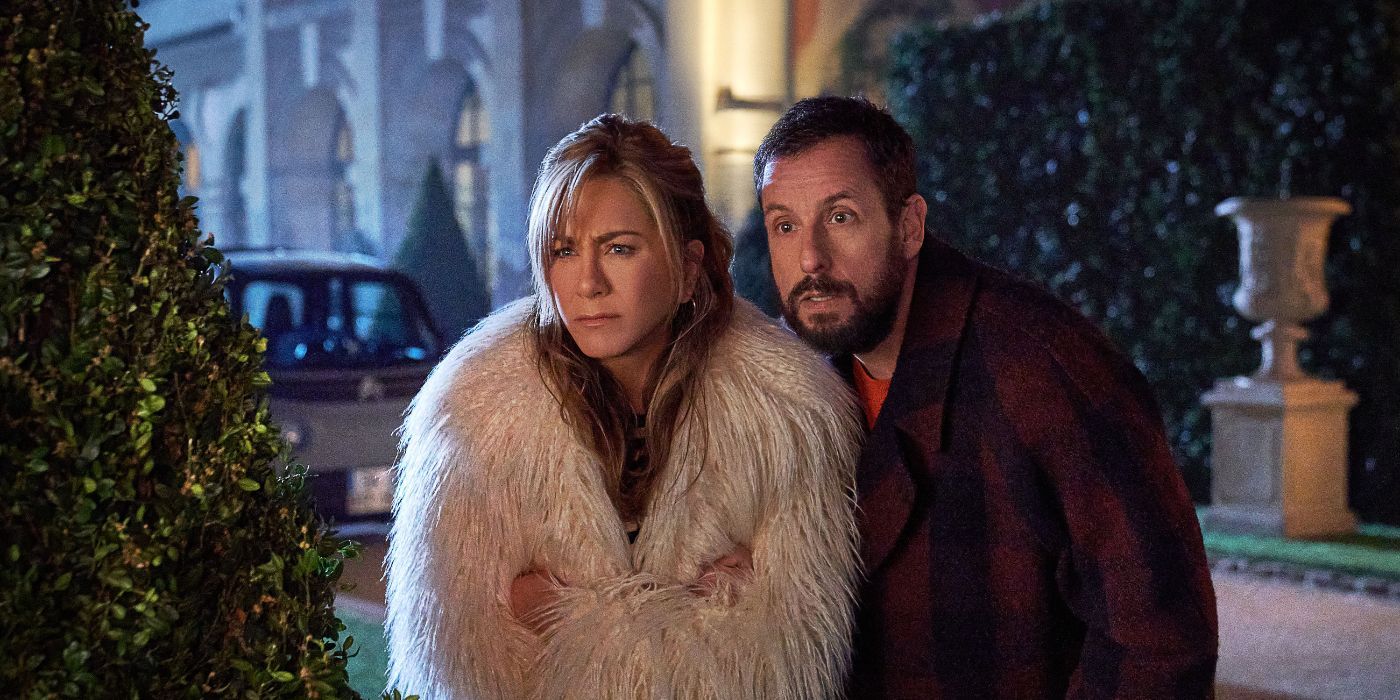 Director: Jeremy Garelick | Run Time: 89 min
Cast: Adam Sandler, Jennifer Aniston, Mark Strong, Adeel Akhtar, John Kani
Jeremy Garelick directs the delightful sequel to 2019's Murder Mystery, again bringing together co-stars and icons Adam Sandler (Hustle) and Jennifer Aniston (The Morning Show). In Murder Mystery 2, they reprise their roles as Nick and Audrey Spitz, respectively, a husband and wife duo who, after the events of the first film, are struggling to build up their private detective agency. The hilarious second chapter of the budding franchise loops Nick and Audrey into a new mystery when a kidnapping occurs at the wedding of their friend The Maharajah, played again by Adeel Akhtar. – Yael Tygiel
Monica, O My Darling (2022)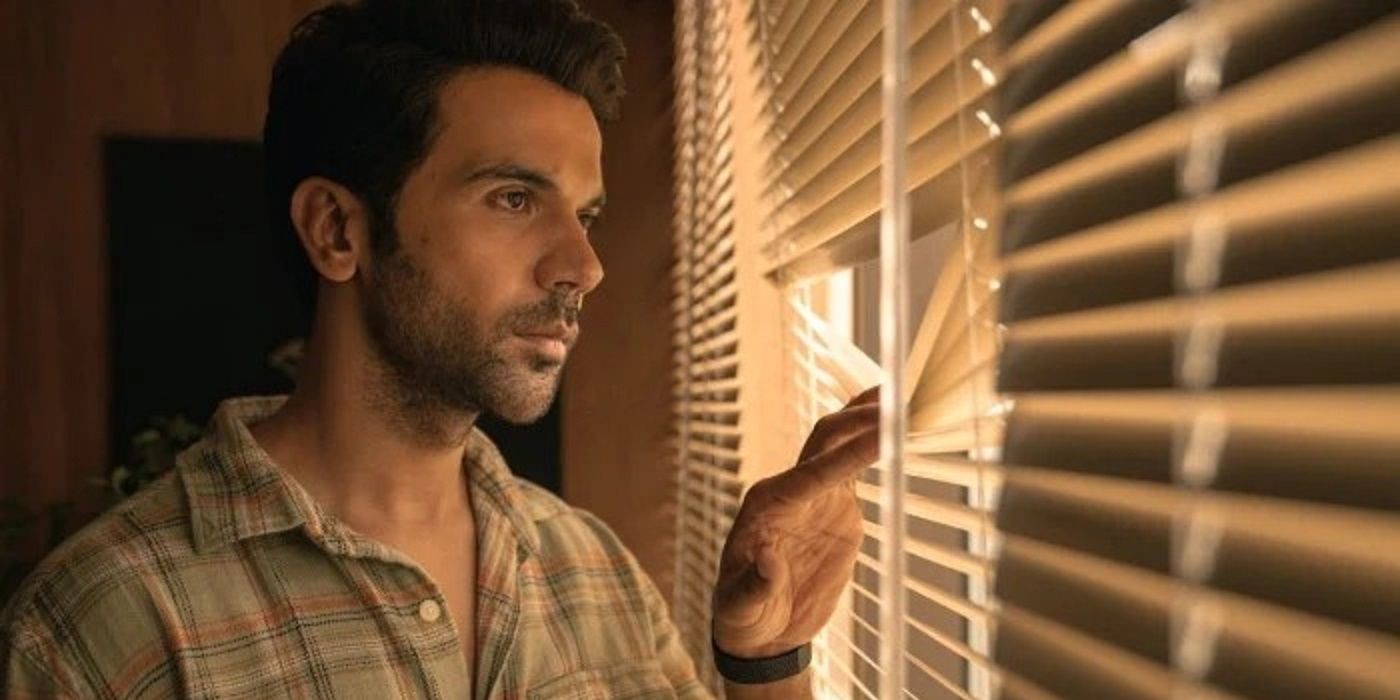 Director: Vasan Bala | Run Time: 129 minutes
Cast: Rajkummar Rao, Huma Qureshi, and Radhika Apte
When it comes to Indian cinema, it's usually the epics, fantasy films, and classic dramas that get all the attention. And maybe because of that, movies like Monica, O My Darling often get lost in the mix. That is a shame because this mystery-comedy thriller is by far one of the best movies Netflix has released in 2022. Rajkummar Rao stars as Jayant Arkhedkar, a rising star in the tech world who's got everything he's ever wanted. But his perfect life comes crashing down when Monica (Huma Qureshi), a woman he had an affair with, reveals that she is pregnant with his baby. Soon he finds himself involved in a murder pact with two other men who are also being blackmailed by Monica, and things just get crazier from there, with snakes, psychopaths, killer robots, and more. This movie puts the pedal to the metal and never lets up, presenting a rollercoaster ride elevated by some great retro-inspired music. Plus, there's Radhika Apte (Netflix India's most prolific actor) in one of her best roles yet, playing a cop with a twisted sense of humor. – Remus Noronha
Earthquake Bird (2019)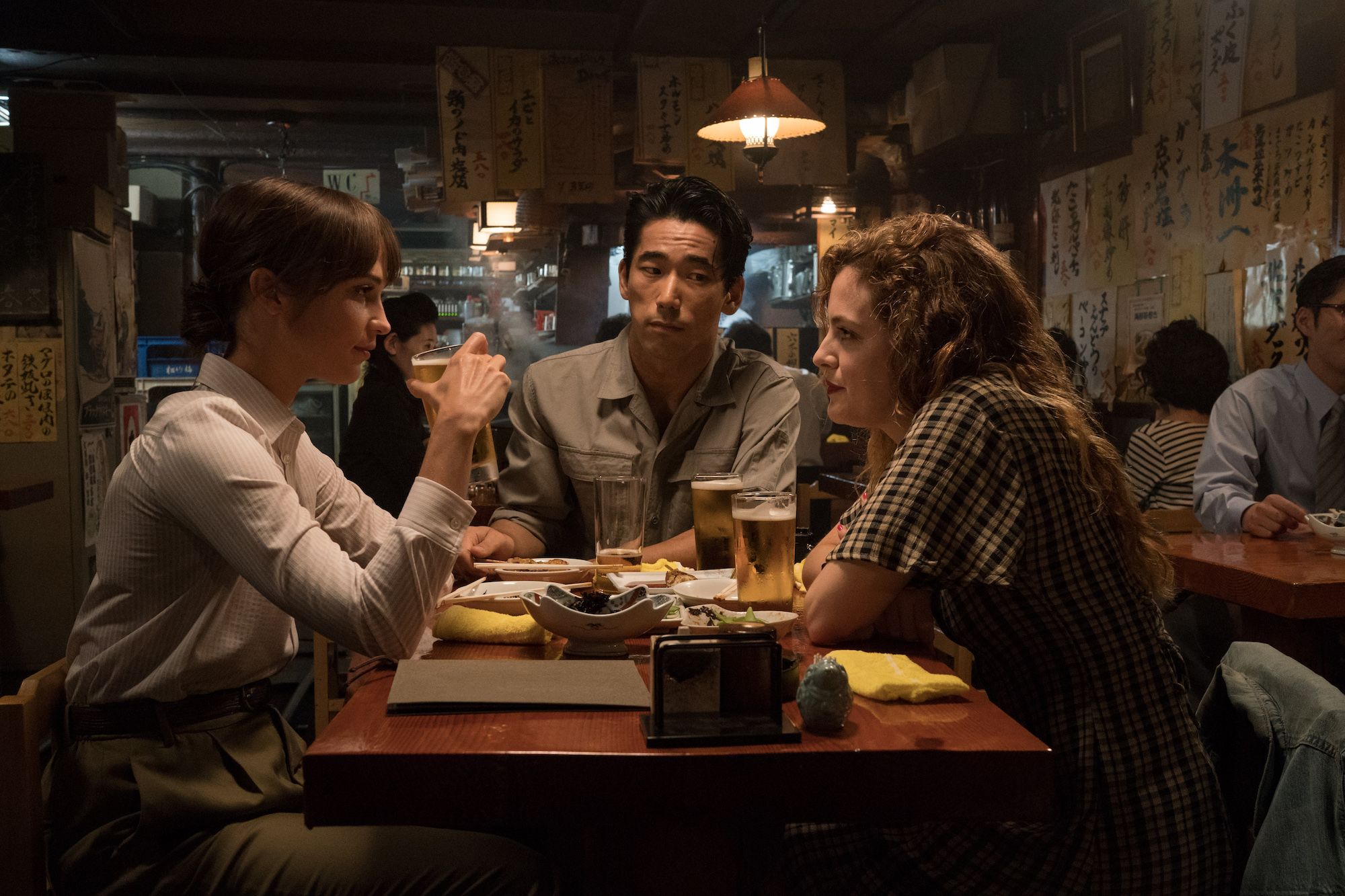 Director: Wash Westmoreland | Run Time: 107 minutes
Cast: Alicia Vikander, Riley Keough, Naoki Kobayashi, and Jack Huston
Based on the 2001 novel of the same name by Susanna Jones, Wash Westmoreland's Earthquake Bird is… not for everyone. The movie is decidedly a slow-burn with an eerie, depressing atmosphere. The real draw of the movie is the performances by Alicia Vikander and Riley Keough. Vikander stars as Lucy Fly, a young Swedish ex-pat working as a translator in Tokyo in 1989. When her friend Lily (Riley Keough) goes missing, Lucy is suspected of having murdered her. The majority of the movie's story is told through a series of flashbacks that reveal Lucy's childhood, the relationship she enters into with Japanese photographer Teiji Matsuda (Naoki Kobayashi), and the love triangle that forms when Teiji begins a relationship with Lily. While the story requires some patience from the viewer, it's an intensely mysterious journey into the life of a troubled woman that's a great watch for rainy evenings.
In for a Murder (2021)
Director: Piotr Mularuk | Run Time: 105 minutes
Cast: Anna Smolowik, Pawel Domagala, Szymon Bobrowski, Piotr Adamczyk, Dorota Segda
This light-hearted Polish murder mystery movie is based on a book by Katarzyna Gacek and was written by Gacek and director Piotr Mularuk. Magda (Anna Smolowik) is a stay-at-home mom and an avid reader of crime fiction. When Magda comes across a dead body in a park, she finds herself assisting her bumbling policeman friend Jacek on an investigation that rivals the stories she love. And in the process, Magda uncovers secrets from her white-picket-fence neighborhood with ties to her own past and a beloved friend who went missing years before. Is In for a Murder an intense mystery like some of the other entries on this list? No, not really, but it's a very fun movie with an engaging plot and a truly lovable main character.
Hubie Halloween (2020)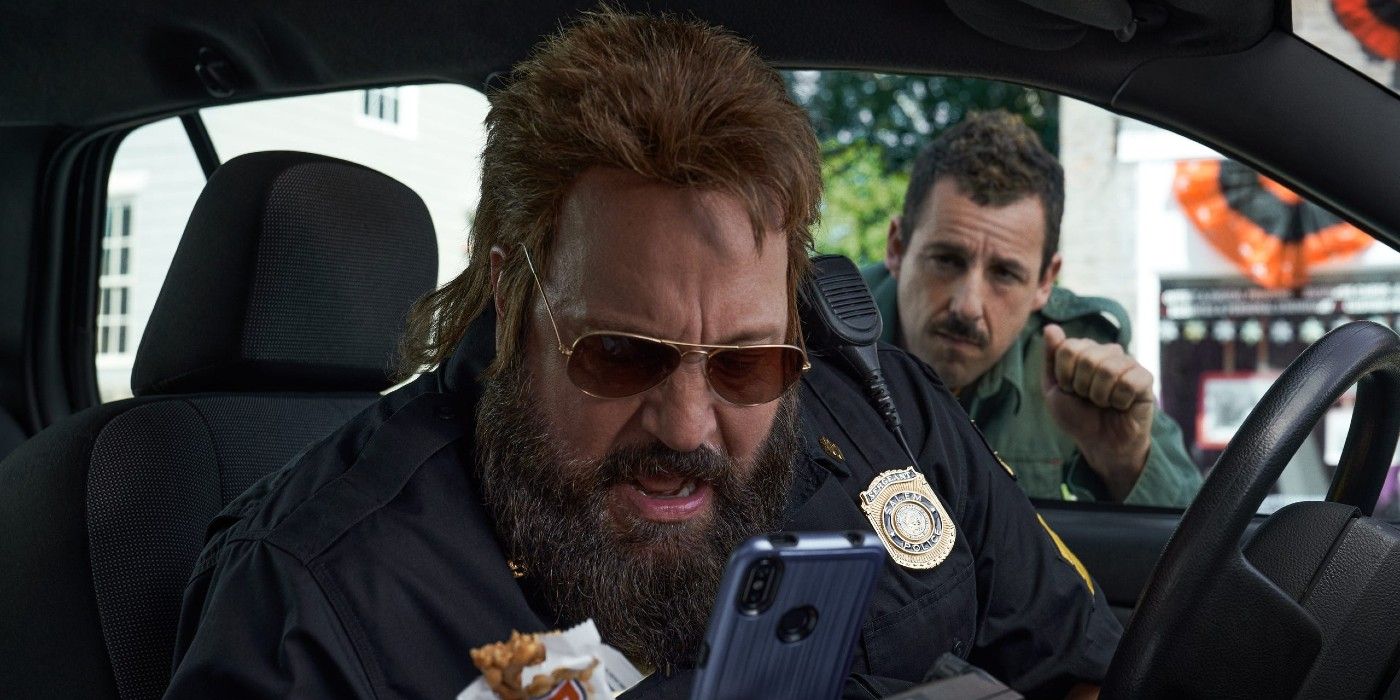 Director: Steven Brill | Run Time: 115 minutes
Cast: Adam Sandler, Kevin James, Julie Bowen, Ray Liotta, Rob Schneider
Not all Halloween movies are spine-chilling and spooky and not all Salem stories are about witches! Hubie Halloween proves that mysteries can be comical too. The movie follows the story of Hubie Dubois (Adam Sandler), an eccentric but simple deli-worker in Salem, Massachusetts. His good-natured, child-like persona is often mocked by the kids and adults in his neighborhood. But this one Halloween, Hubie finds himself in the middle of a mystery that he must solve to save the community that he loves. It's fun, entertaining, with lots of LOL moments, and there's nothing to take seriously. It's a mystery-comedy after all.
Murder Mystery (2019)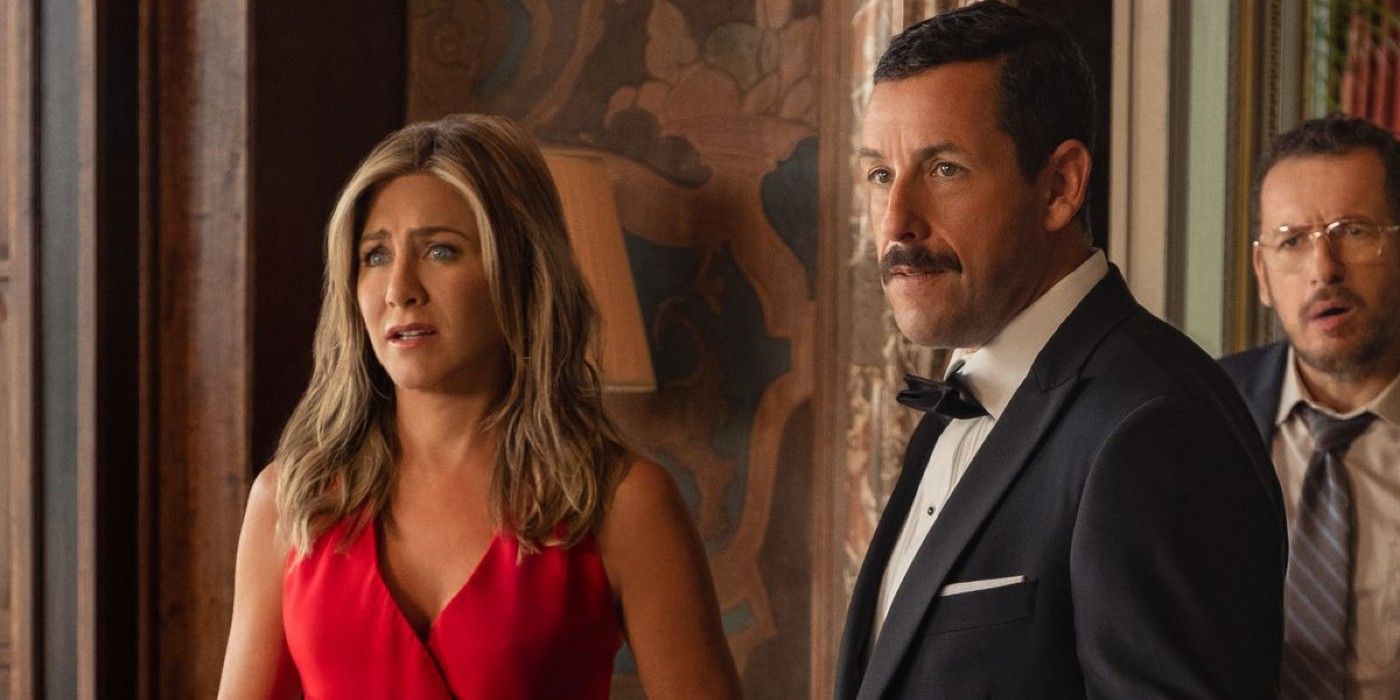 Director: Kyle Newacheck | Run Time: 97 minutes
Cast: Adam Sandler, Jennifer Aniston, Luke Evans, Gemma Arterton, Adeel Akhtar
Another mystery-comedy from the house of Adam Sandler and this time he has a partner! Jennifer Aniston teams up with the Sandman after nearly a decade for a thrilling and fun ride. In Murder Mystery, New York cop (Sandler) and his wife (Aniston) set out on a vacation to Europe to reignite the spark in their marriage. But a random encounter with the billionaire Charles Cavendish (Luke Evans) puts them in the middle of a murder turning their holiday into an investigation. The Netflix Original admittedly had mixed reviews from critics but it did manage to bag a People's Choice Award. A sequel is currently in development.
The Woman in the Window (2021)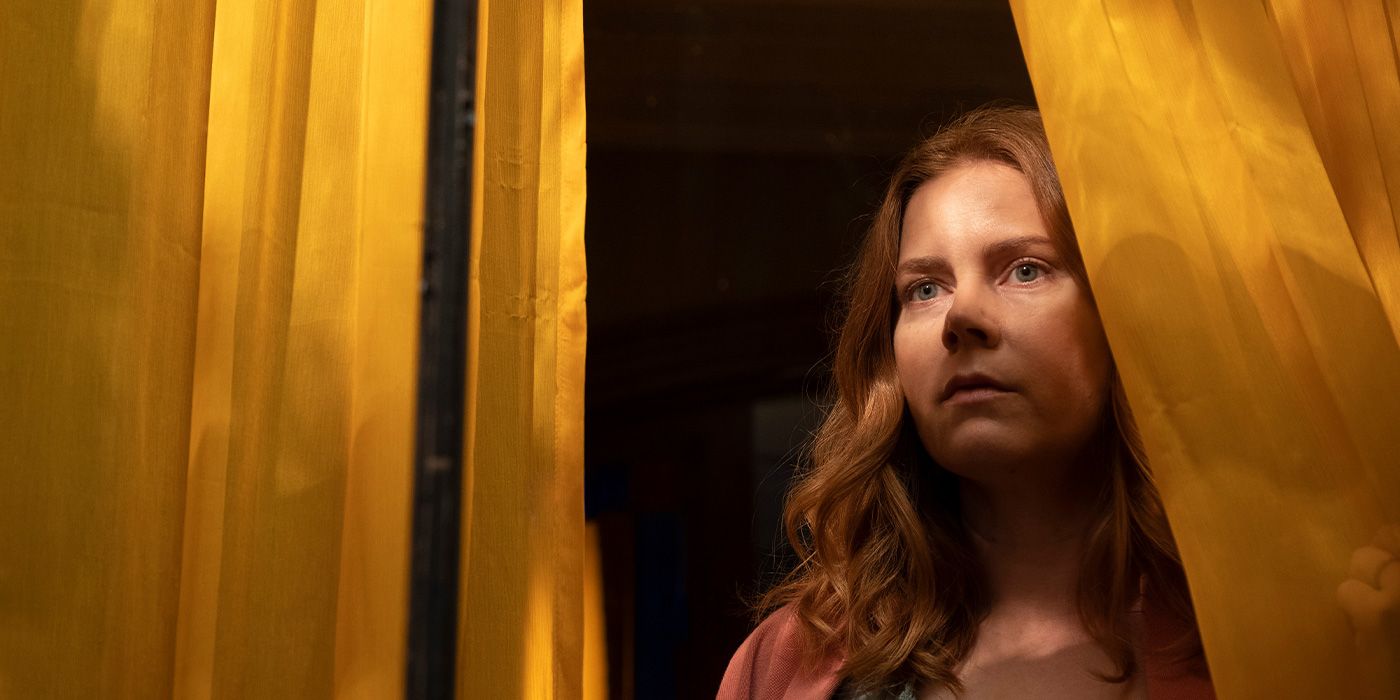 Director: Joe Wright | Run Time: 100 minutes
Cast: Amy Adams, Gary Oldman, Anthony Mackie, Fred Hechinger, Wyatt Russell
If you are looking for something intense and mind-boggling, then The Woman in the Window is what you need. Child psychologist Anna Fox (Amy Adams) lives alone in her Manhattan apartment, separated from her husband and daughter. She is agoraphobic but manages her life and lifestyle well enough. She also has an investigative bone, which leads to her spying on her neighbors. But this backfires and she witnesses a crime, throwing her life into a downward spiral. With an ensemble cast and a deep psychological thriller angle, this is a movie you cannot miss.
Spenser Confidential (2020)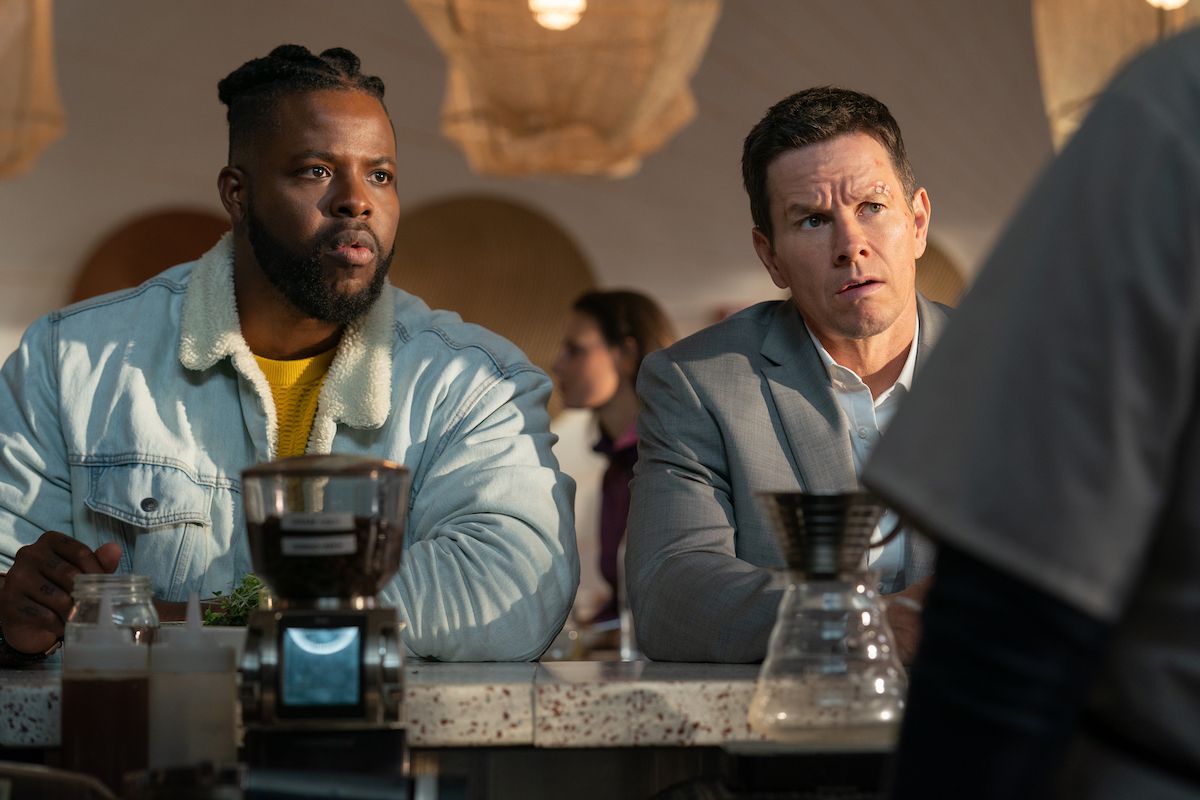 Director: Peter Berg | Run Time: 111 minutes
Cast: Mark Wahlberg, Winston Duke, Alan Arkin, Iliza Shlesinger, Bokeem Woodbine
Adapted from the novel Robert B. Parker's Wonderland by author Ace Atkins, Spenser Confidential follows the unfortunate events in the life of, well, Spenser (Mark Wahlberg). He's a Boston police officer who loses his job and is sent to prison but it's after he gets released that things start getting twisted. Two Boston cops get murdered, including Spenser's ex-captain. So Spenser teams up with his roommate and joins hands with the crime world to solve these murders. It's a mystery-comedy and it's got lots of action with never a dull moment.
Mute (2013)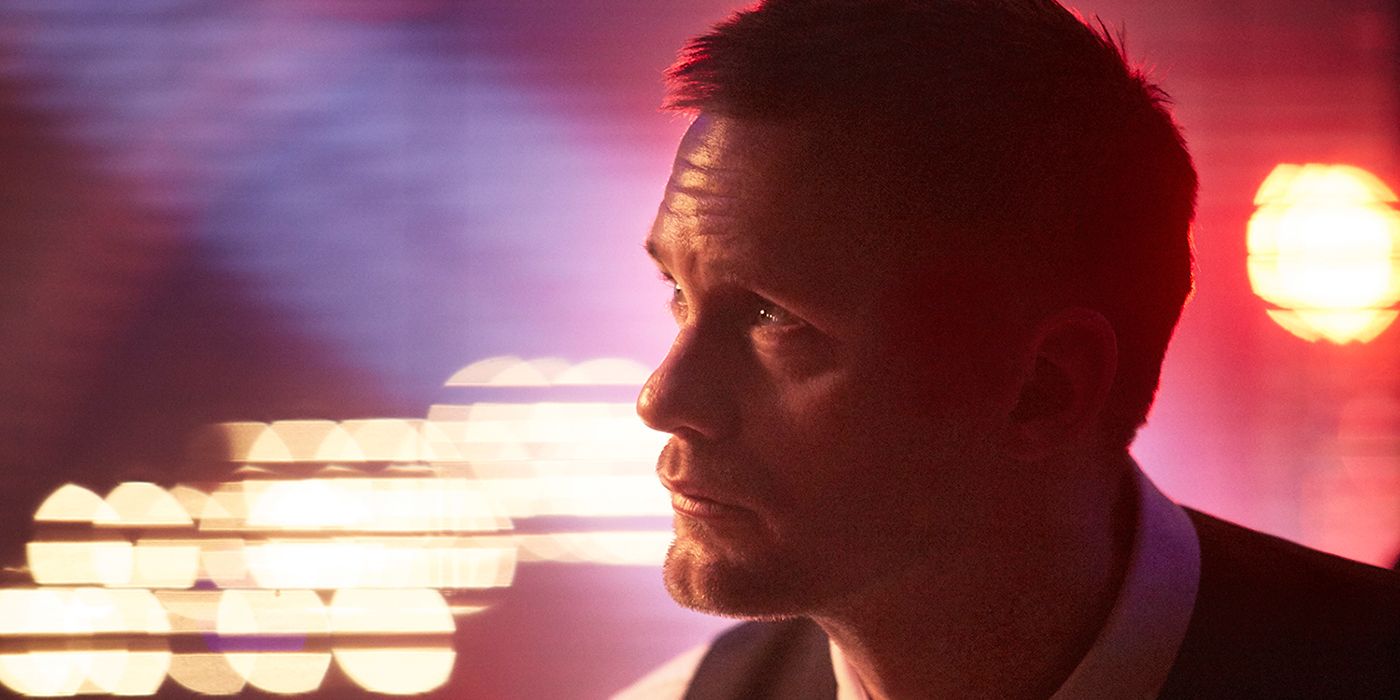 Director: Duncan Jones | Run Time: 126 minutes
Cast: Alexander Skarsgård, Paul Rudd, Justin Theroux, Robert Sheehan, Noel Clarke
Mute is a follow-up to the 2009 sci-fi thriller Moon by Duncan Jones but you can easily watch one without the other. When his girlfriend goes suddenly (and mysteriously) missing, mute bartender Leo (Alexander Skarsgård) must go on a desperate search to get her back. But his hunt takes him through the city's seedy dark side. Set in a futuristic Berlin, Mute is a neo-noir sci-fi mystery that explores crime, violence, and a gritty future. Skarsgård stars in an intriguing role and Paul Rudd plays a character very unlike what we usually see from him.
Shimmer Lake (2017)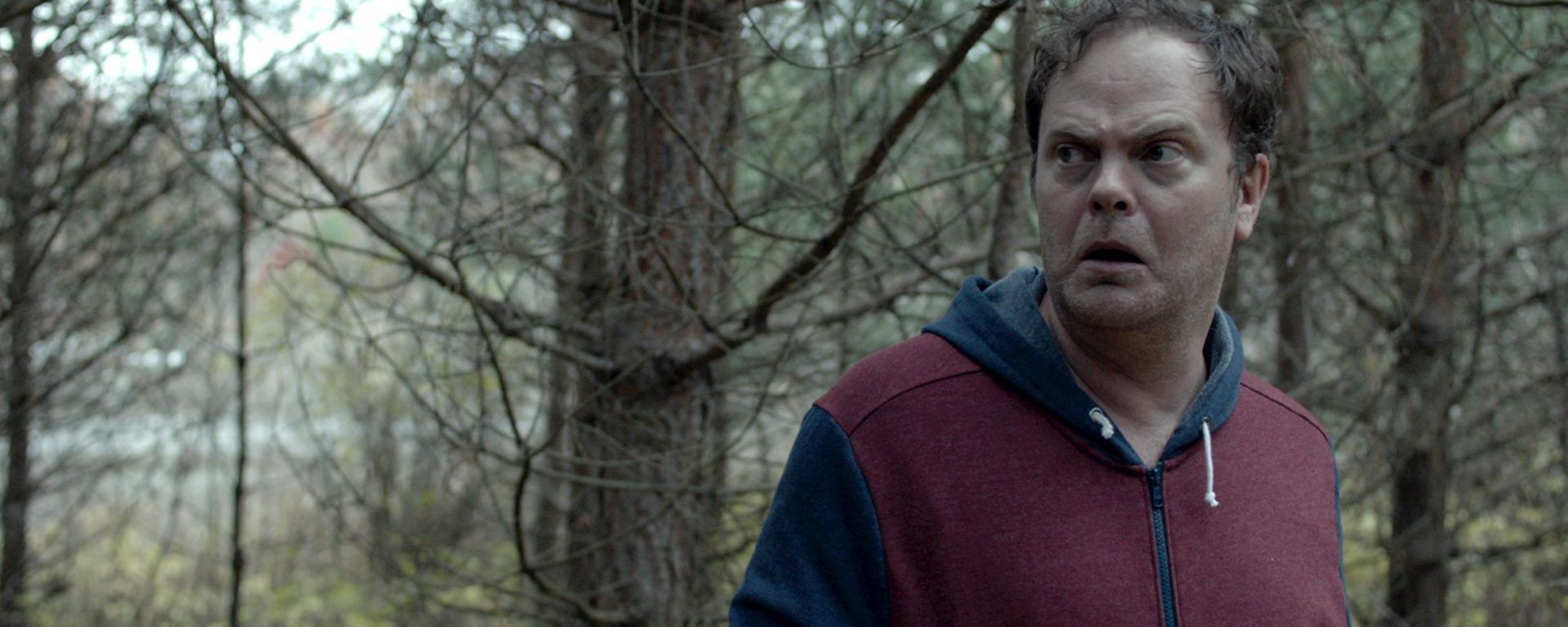 Director: Oren Uziel | Run Time: 83 minutes
Cast: Benjamin Walker, Wyatt Russell, Rainn Wilson, Adam Pally, John Michael Higgins
The real experience of Shimmer Lake is in its narrative. The story is told and shot in reverse, spanning day-by-day accounts of a week's event and that's what makes this movie an interesting watch. Besides the mystery element, of course. The plot follows a small-town sheriff (Benjamin Walker) who is on a quest to solve the mystery of a bank robbery gone wrong and the three suspects involved, one of them being his own brother, Andy (Rainn Wilson).
Rebecca (2020)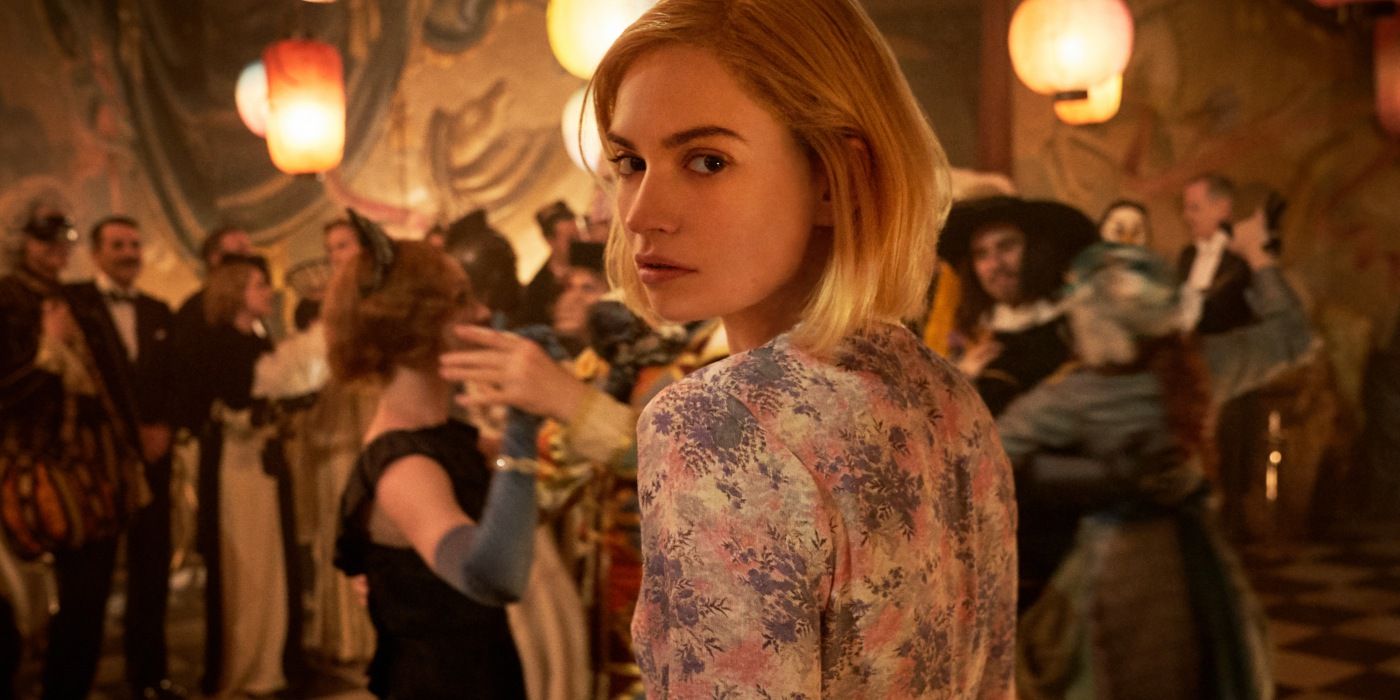 Director: Ben Wheatley | Run Time: 121 minutes
Cast: Lily James, Armie Hammer, Kristin Scott Thomas, Keeley Hawes, Ann Dowd
Based on a 1938 novel of the same name by Daphne du Maurier, this vintage British romance follows the life of Rebecca (Lily James). After a torrid love affair followed by a whirlwind wedding in Monte Carlo to a wealthy widower named Maxim de Winter (Armie Hammer), Rebecca accompanies her husband to his mansion in England. Newlywed and naïve, Rebecca soon encounters mysterious behavior from the housekeeper, who seems to be still devoted to Maxim's dead wife. In case you are thinking if there's a horror element (with a dead wife and all), then all we can say is that there are more horrifying things than you might expect in the story. The rest, as they say, is the mystery and there's no other way to find out but to watch it.
Related:The Best Netflix Shows and Original Series to Watch Right Now
Enola Holmes (2020)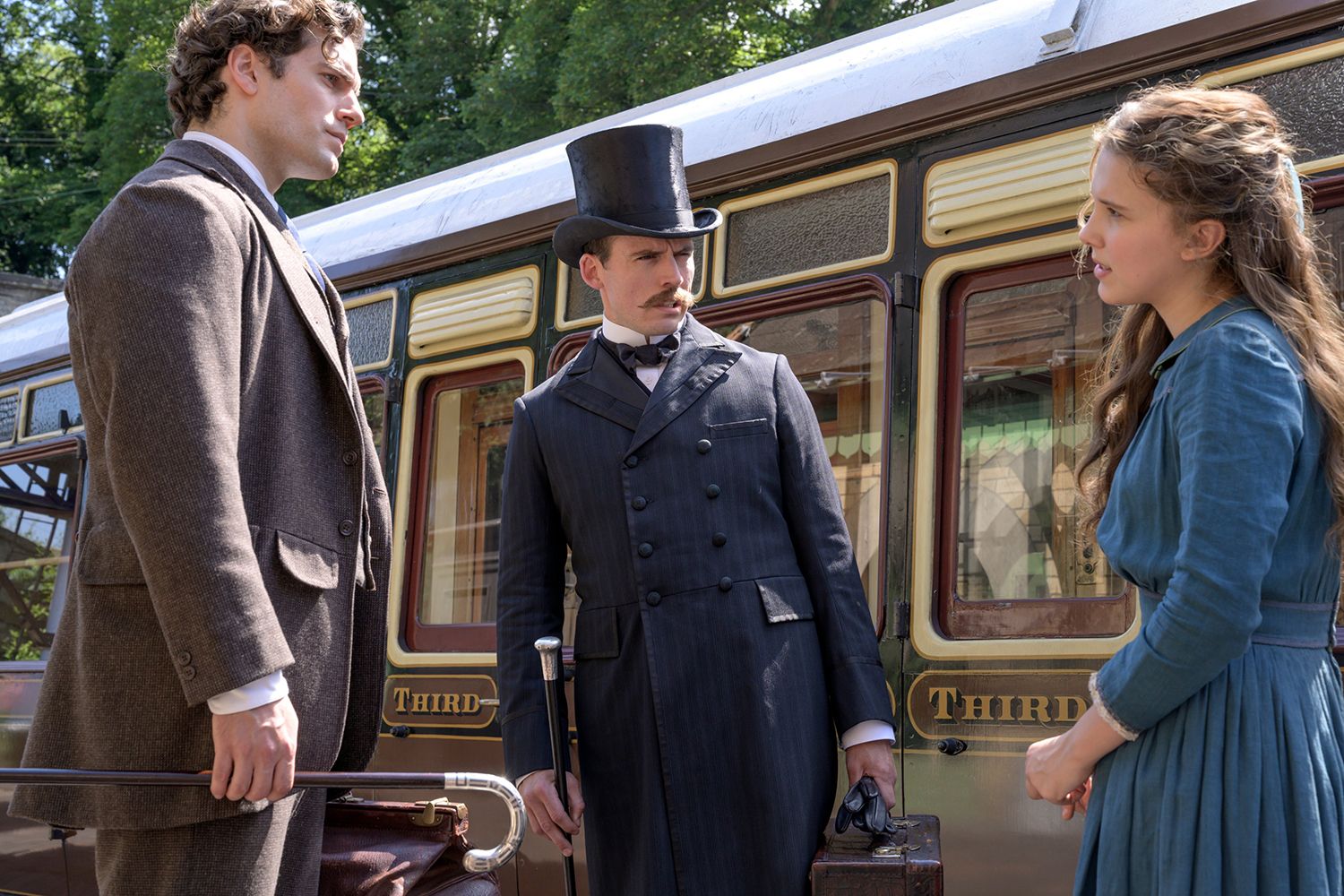 Director: Harry Bradbeer | Run Time: 123 minutes
Cast: Millie Bobby Brown, Sam Claflin, Henry Cavill, Helena Bonham Carter, Adeel Akhtar
We have read, seen, and heard enough of Sherlock Holmes (and occasionally Mycroft Holmes) solving the most unimaginable, unsolvable mysteries. Looks like being a supersleuth runs in the Holmes family genes. Meet Enola (Millie Bobby Brown), the younger sister of Sherlock and Mycroft, who is left alone with her mother (Helena Bonham Carter) after her brothers go off on their own life paths. On her 16th birthday, Enola finds her mother mysteriously missing and goes on an adventurous journey to London to find her. While her brothers do join the scene, her wit and investigative skills seem to outdo theirs. The movie is based on the first book in the eponymous YA fiction series by Nancy Springer.
Teenage romance, feminism in 1800s England, a refreshingly cheerful protagonist, and a journey of self-discovery – Enola Holmes has all the ingredients of a young adult story and a classic mystery movie. It's really a must-watch.
Unknown Origins (2020)
Director: David Galán Galindo | Run Time: 100 minutes
Cast: Javier Rey, Antonio Resines, Brays Efe, Verónica Echegui, Ernesto Alterio
It's one thing to be a comic book nerd and it's a whole other thing to be a comic book-inspired serial killer. A very creative and painstaking job indeed. Based on David Galán Galindo's novel of the same name, Unknown Origins (Spanish: Orígenes Secretos) is a Spanish movie about a killer on a rampage in Madrid, who uses characters from famous superhero origin stories to kill.
The investigation falls upon inspector David (Javier Rey), who has an absolute aversion to comic books and believes that they are for adults who refuse to grow up. His criticism soon comes back to bite him in the hind, when he has to become a superhero to solve the murders. But that's not all. David has to team up with his cosplay-loving boss, Norma (Verónica Echegui), much to his distaste. A tad campy but colorful and fun, Unknown Origins is pure entertainment, whether you are a comic book fan or not.
Related:The Best Spanish-Language Movies on Netflix Right Now
The Baztán Trilogy (2017, 2019, 2020)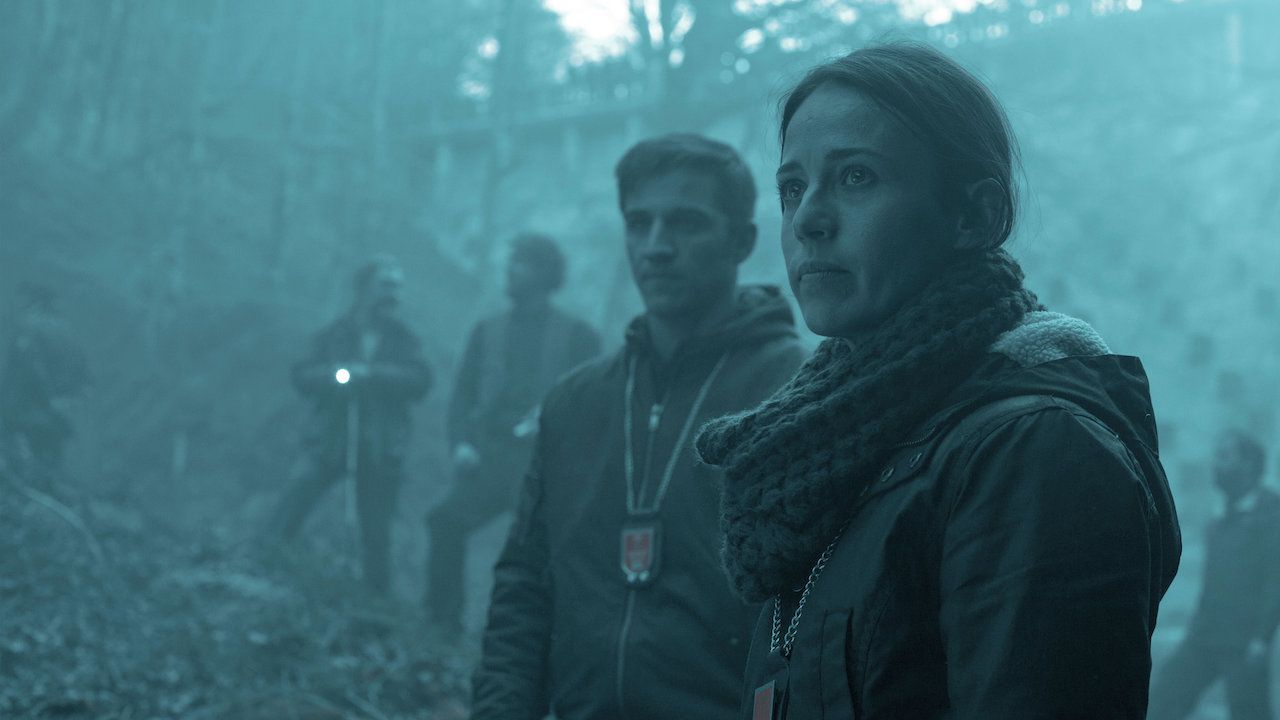 Director: Fernando González Molina | Run Time: 129 minutes, 119 minutes, 139 minutes
Cast: Marta Etura, Paco Tous, Francesc Orella, Elvira Mínguez, Leonardo Sbaraglia
Based on the eponymous novels by Dolores Redondo, the Spanish crime thriller movie series comprises of three films – The Invisible Guardian, The Legacy of the Bones, and Offering to the Storm. The stories follow police inspector Amaia Salazar (Marta Etura) and her experiences while solving crimes in her hometown of Baztán, in Navarre. The Invisible Guardian introduces Salazar – a former FBI agent and now a cop in the town of Pamplona, the capital of Navarre. She is sent on an investigation to Baztán to solve the mysterious ritualistic murder of a teenage girl, which appears to be connected to the local Basque mythology. While tracing the criminals, Salazar must also face her disturbing past.
In the second movie, Salazar returns to the Baztán valley again to investigate a series of suicides that seem to have an uncanny pattern. In the final chapter of the trilogy, Salazar must uncover the origins of her nightmares that haunt her and dig into the darkest secrets of the Baztán valley. Shrouded in mystery and eerie crimes, this series is as intense as you can imagine. We recommend that you binge-watch all three to get the complete experience.
Handsome (2017)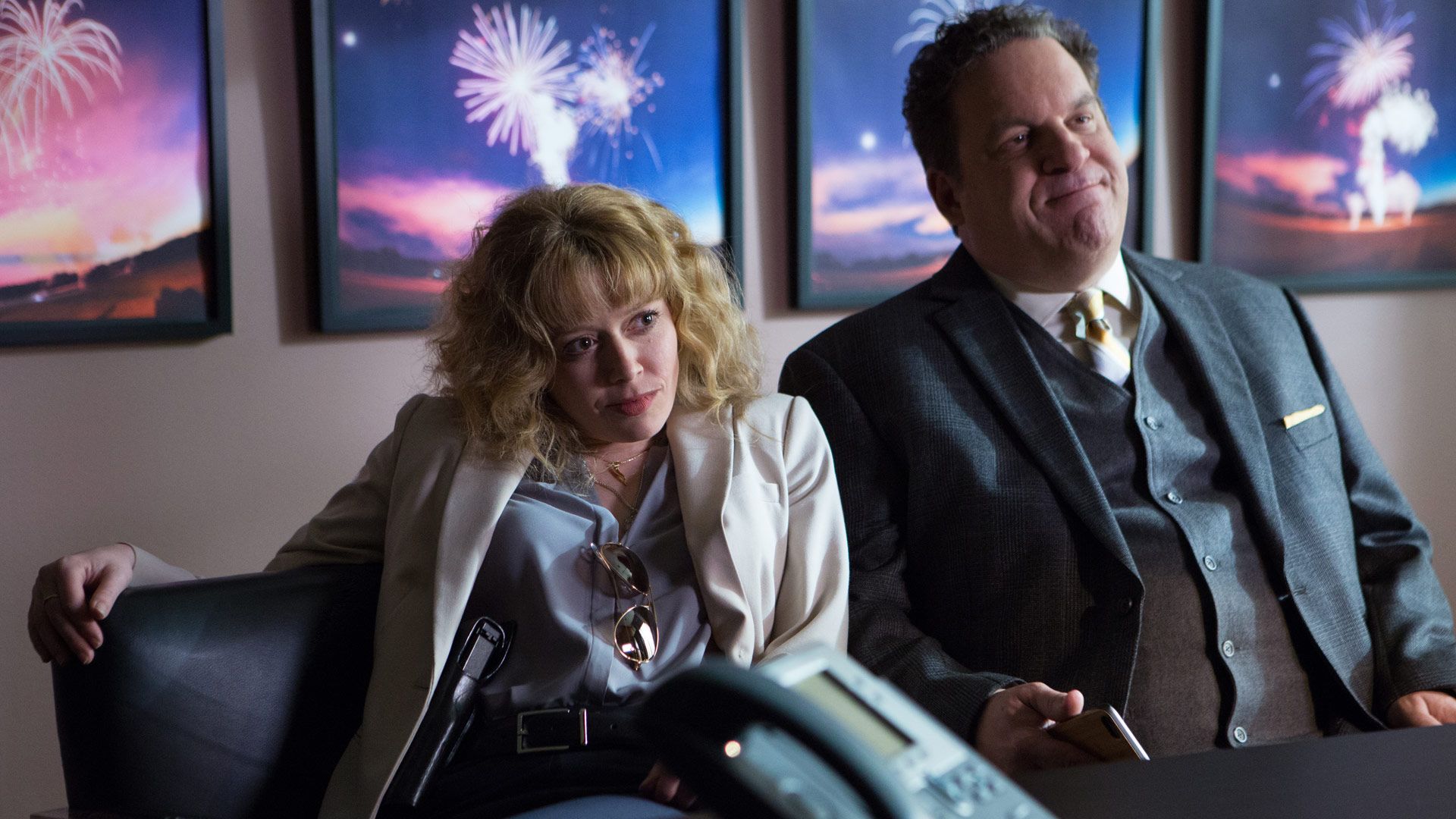 Director: Jeff Garlin | Run Time: 81 minutes
Cast: Jeff Garlin, Natasha Lyonne, Chris Redd, Dana Powell, Amy Sedaris
What happens when personal problems get in the way of solving a murder? Unwanted complications, for starters. And if it's someone like Gene Handsome (Jeff Garlin) leading the investigation, then expect nothing but all madness and chaos. LA detective Handsome is skilled at solving crimes but his personal problems keep butting in. When his neighbor's babysitter is murdered in a gruesome way, things just get crazy for Handsome and his partner. As the creator, director, and lead actor in the movie, Jeff Garlin and brings every ounce of his comedic talent to this Netflix Original murder-comedy flick. Although a mystery, it's super fun and perfect when you need a bit of both.
Mirage (2018)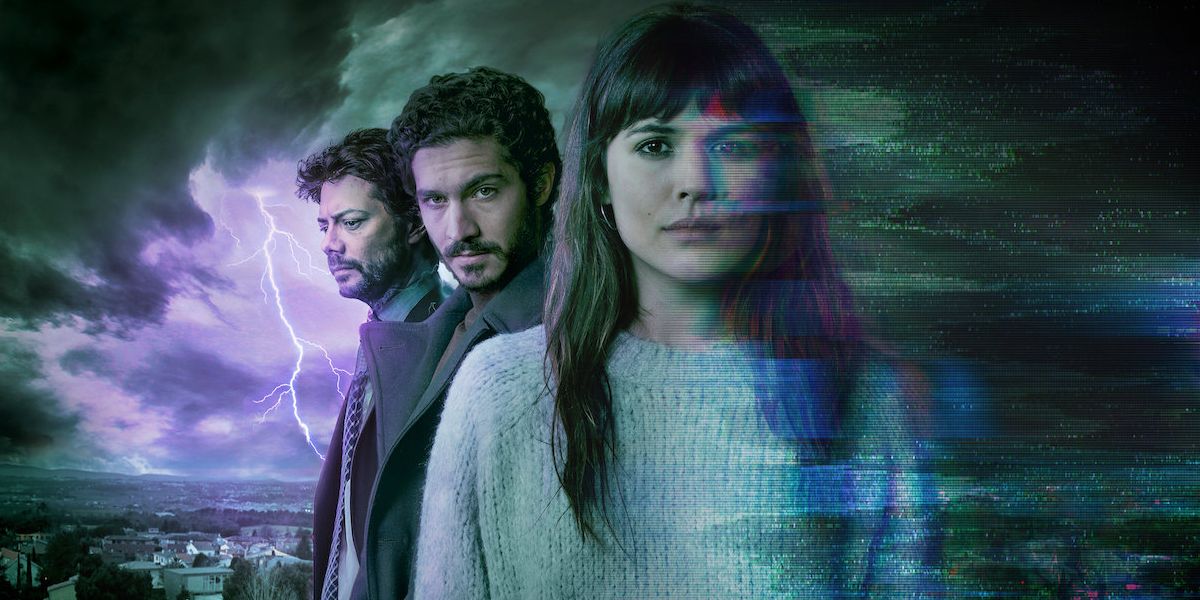 Director: Oriol Paulo | Run Time: 128 minutes
Cast: Adriana Ugarte, Chino Darín, Javier Gutiérrez Álvarez, Álvaro Morte, Nora Navas
This sci-fi mystery thriller focuses on Vera (Adriana Ugarte), a young mother of one. On the night of an eerie thunderstorm, she manages to save a young boy but, in the process, finds her daughter missing. Vera's simple act of good deed causes a chain of disturbing and unexpected events and disturbs the space-time continuum, altering reality for her and everyone around her. If you are in the mood for an exciting and mind-bending sci-fi mystery that leaves you burning with questions, then Mirage (Spanish: Durante la Tormenta) is the movie to watch.
A Fall from Grace (2020)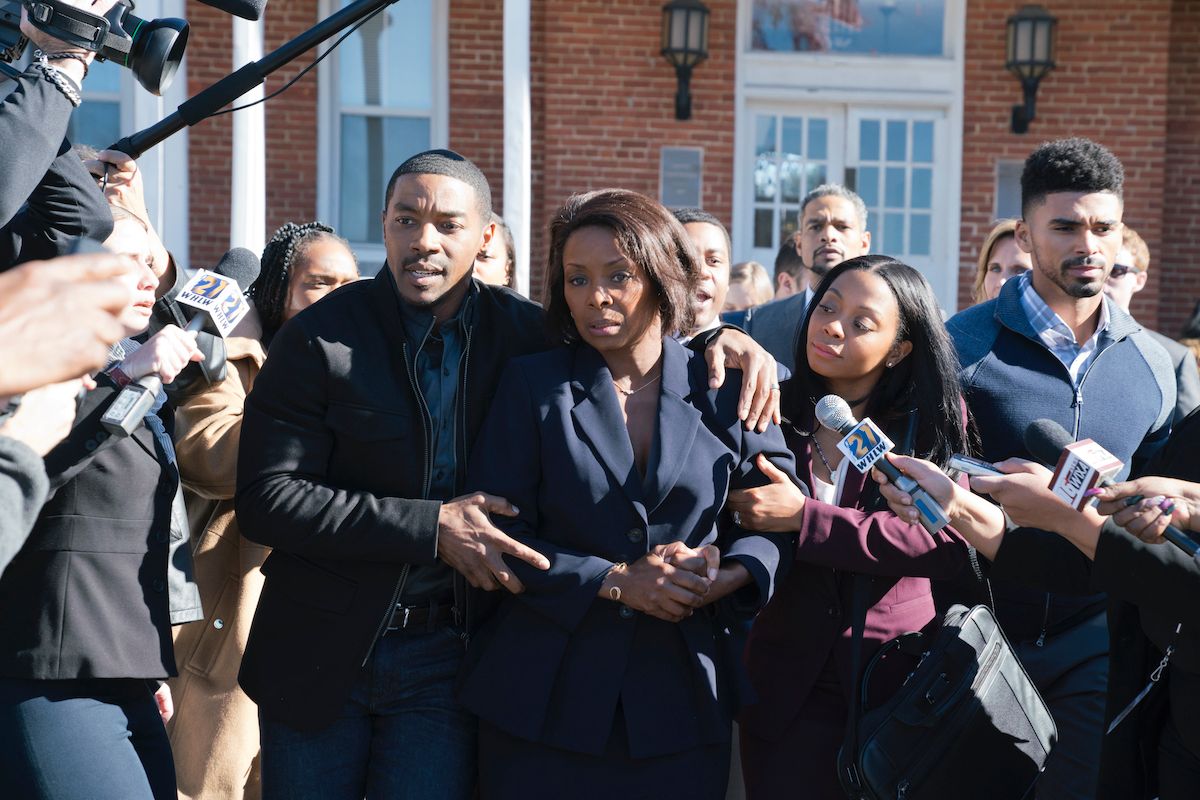 Director: Tyler Perry | Run Time: 120 minutes
Cast: Crystal Fox, Phylicia Rashad, Bresha Webb, Mehcad Brooks, Cicely Tyson
Tyler Perry's first Netflix movie, A Fall from Grace follows the story of Grace Waters (Crystal Fox), who is accused of murdering her husband. Being a law-abiding, straight-arrow citizen, Grace pleads guilty. But her lawyer, Jasmine Bryant (Bresha Webb) has other opinions and believes that a larger conspiracy is at work. A sensational trial follows and unexpected information about everyone involved is brought into the light.
This movie also features the late Cicely Tyson and serves as her last movie. A classic Tyler Perry work, this movie has all the elements that you would expect in a good legal thriller – murder, mystery, trial, witnesses, and hard-hitting lawyers.
https://collider.com/best-mystery-movies-on-netflix/ The Best Mystery Movies on Netflix Right Now (September 2023)