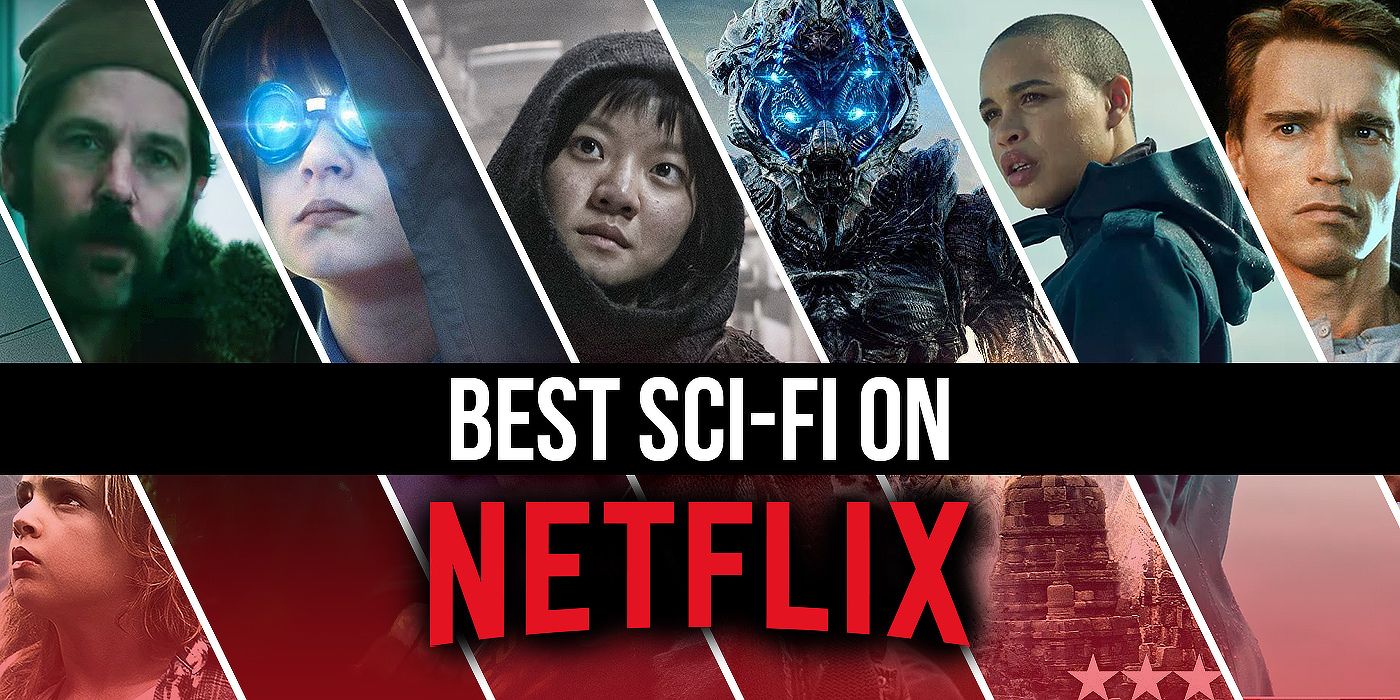 Some of these sci-fi films are stranger than fiction; some are surprisingly relevant to the modern era.
Science fiction is an incredibly flexible and encompassing field that allows writers, filmmakers, and actors to show off their creativity without being hampered by the confines of other genres. All sci-fi films can have elements of action, drama, romance, adventure, and mystery (with the best ones having a mixture of sub-genres) without blurring the lines, so it's a genre that offers something for everyone. With that in mind, we've gone through and rounded up the best sci-fi movies on Netflix.
For more recommendations, check out our list of the best movies on Netflix, the best sci-fi shows on the platform, for the best sci-fi movies on Hulu or Prime Video.
Editor's note: This article was updated August 2023 to include Bird Box Barcelona.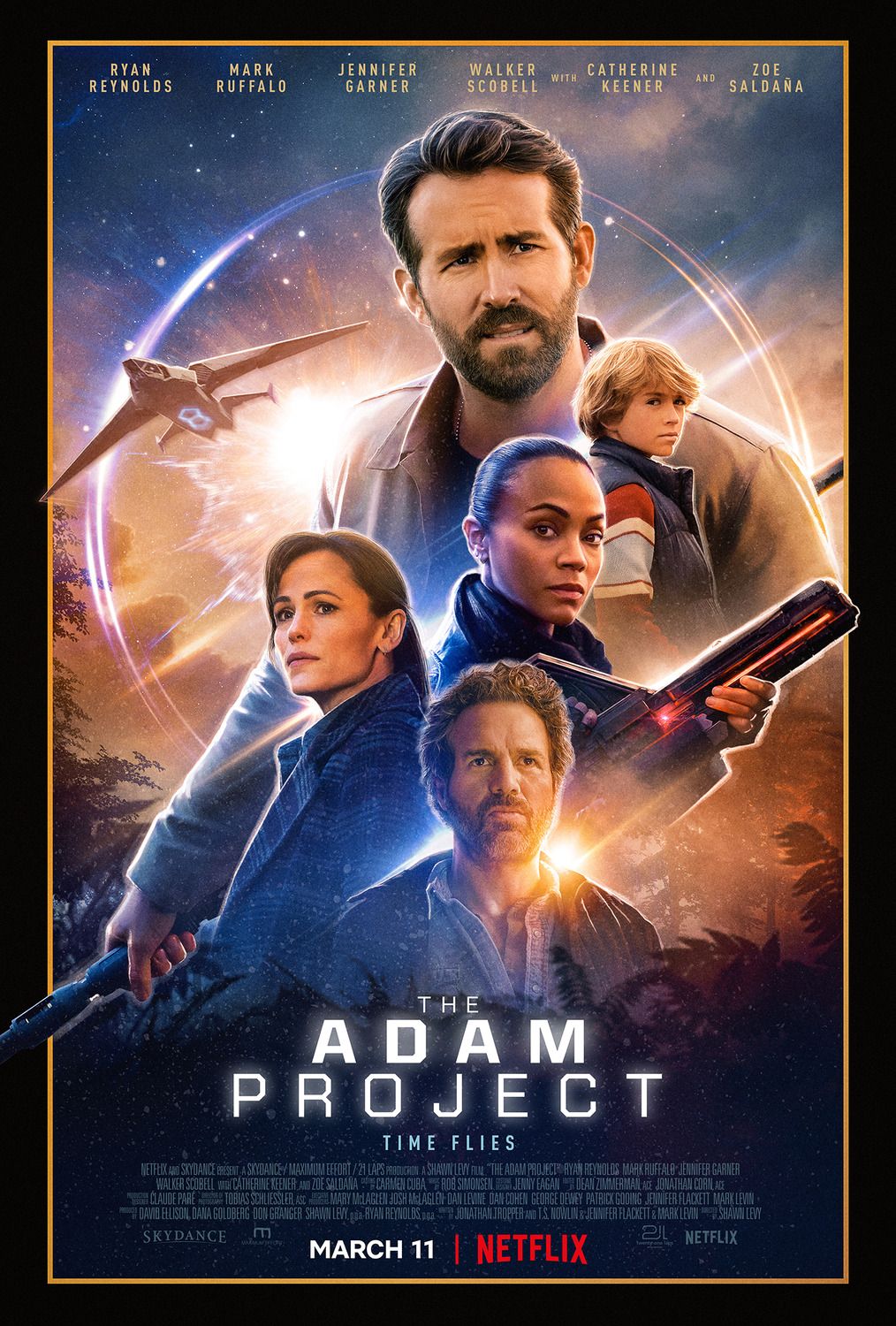 Director

Shawn Levy

Release Date

2022-03-11

Cast

Ryan Reynolds, Walker Scobell, Zoe Saldana, Catherine Keener, Jennifer Garner, Mark Ruffalo

Genres

Sci-Fi, Action, Adventure, Comedy
If you're looking for a fun throwback to the Amblin adventure films of the 1980s, look no further than Shawn Levy's Netflix original sci-fi film, The Adam Project. The film centers on a young boy (breakout star Walker Scobell), who discovers that his future self (Ryan Reynolds) is an astronaut who has crash-landed on Earth. If you're expecting the typical quippy performance from Reynolds, you'll be surprised to see that it's actually Scobell who gets most of the film's best zingers. Reynolds turns in a more hardened, mature performance, and the film itself does a great job balancing humor and heart. Look out for the moving performances by Mark Ruffalo and Jennifer Garner as Adam's parents, but stick around for Catherine Keener's scenery chewing villain. — Liam Gaughan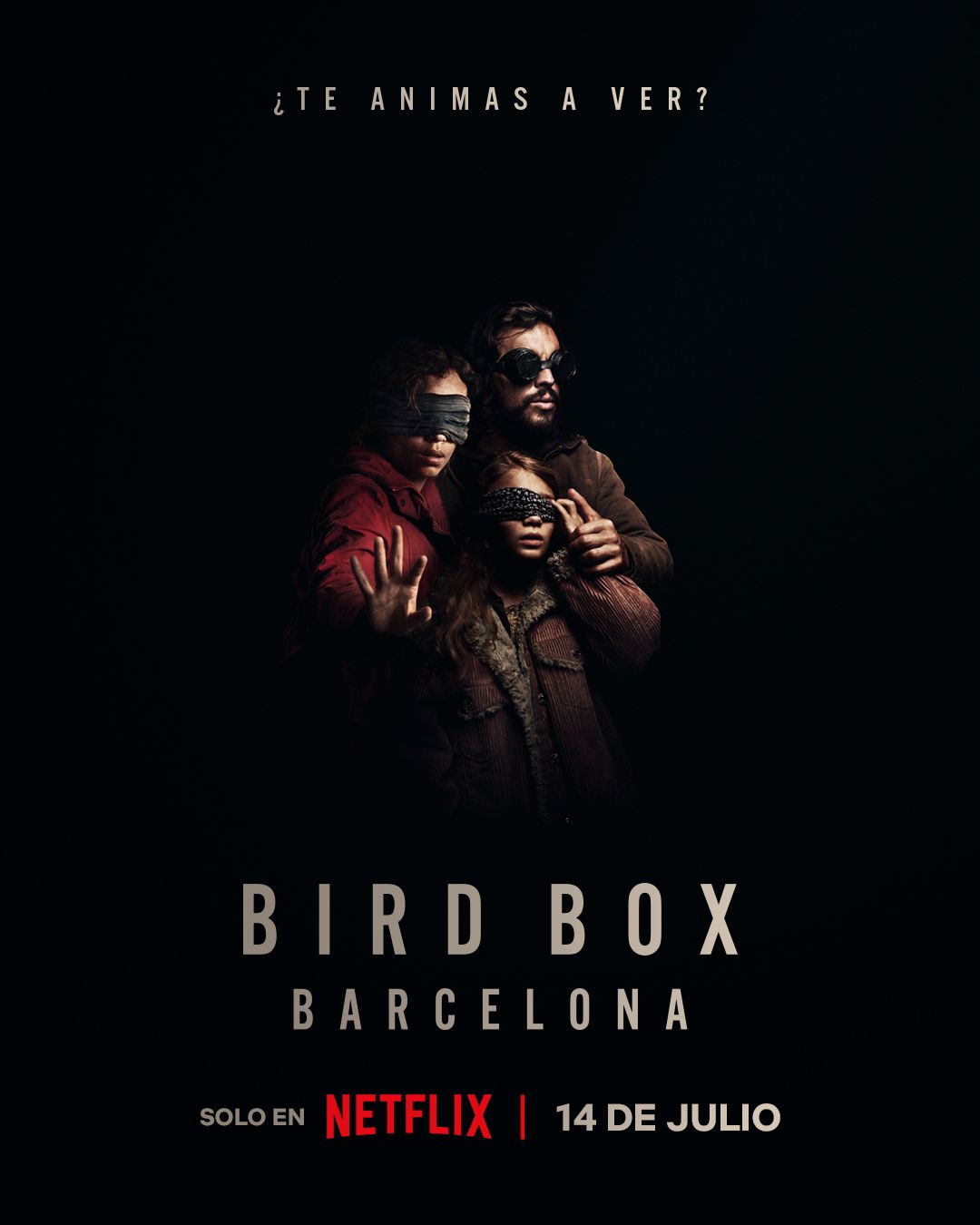 Bird Box Barcelona
Director

David Pastor, Àlex Pastor

Release Date

2023-07-14

Cast

Georgina Campbell, Mario Casas, Diego Calva, Michelle Jenner

Genres

Horror, Mystery, Sci-Fi
Bird Box Barcelona continues to build layers within the thrilling post-apocalyptic horror film franchise that began in 2018 with Bird Box starring Sandra Bullock. In this new chapter, co-written and co-directed by David Pastor and Àlex Pastor, Bird Box Barcelona explores the evolution of the terrifying tragedies, particularly as events unfold in Spain. Centering on Sebastián (Mario Casas), a survivor who reluctantly joins others on their attempt to escape the city, Bird Box Barcelona co-stars Naila Schuberth and Georgina Campbell as travelers determined to find refuge in a haven beyond the city. – Yael Tygiel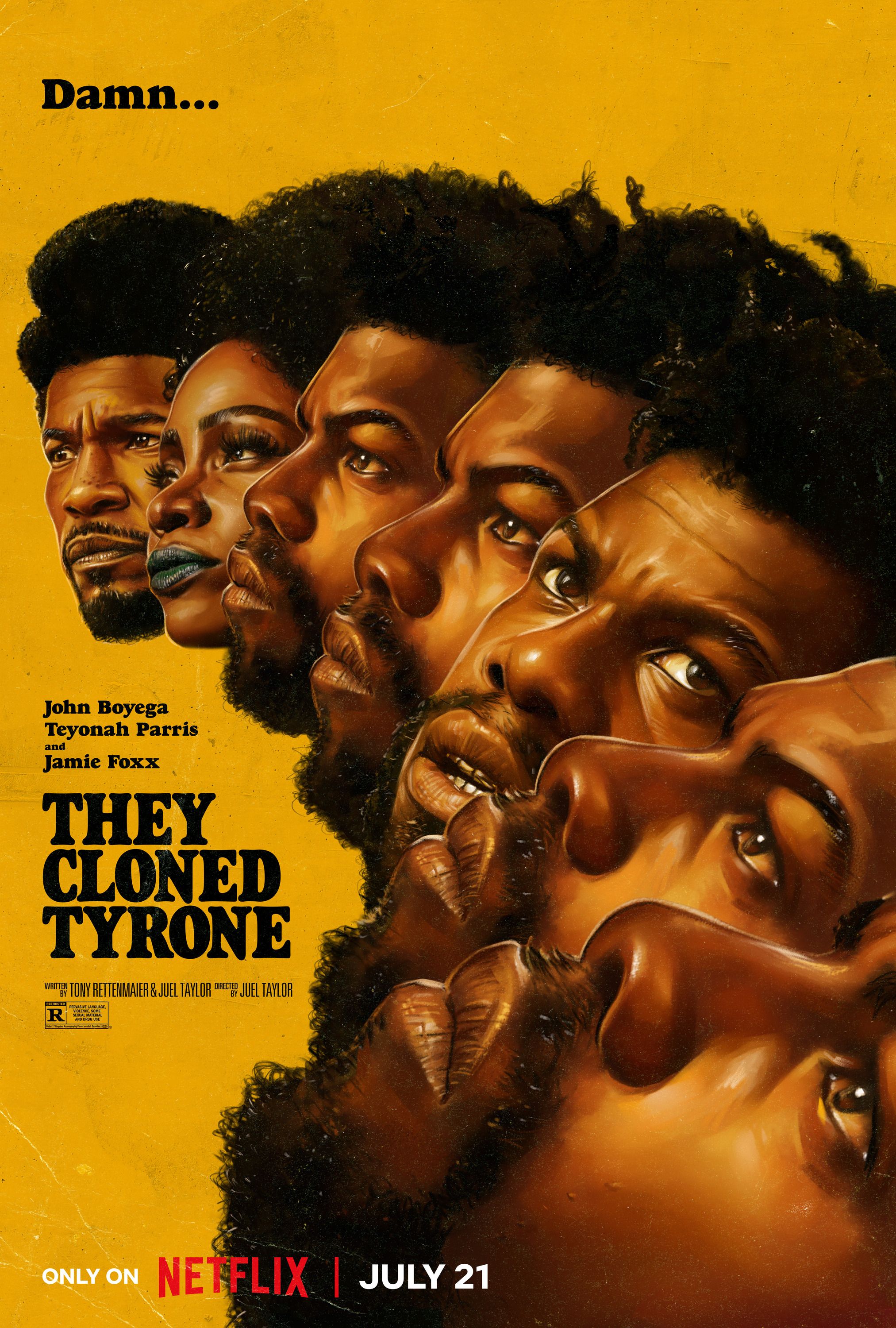 They Cloned Tyrone
Director

Juel Taylor

Release Date

2023-07-21

Cast

Jamie Foxx, John Boyega, Teyonah Parris, Kiefer Sutherland

Genres

Comedy, Action, Mystery
As the feature film directorial debut of Juel Taylor (Creed II), They Cloned Tyrone is a love letter to the pulpy Blaxploitation of the 70s that perfectly captures the campy vibe of old-school sci-fi. Starring Jamie Foxx (Day Shift), John Boyega (Attack the Block), and Teyonah Parris (Candyman) as a hustler, a pimp, and a sex worker who stumble on a vast government conspiracy right underneath their hood, the story is bursting with sharp satire and wildly absurd humor that feels tailor-made for this trio. Taylor brings a fresh eye to an old genre and creates a wonderfully stylized aesthetic that manages to feel both retro and futuristic. – Tauri Miller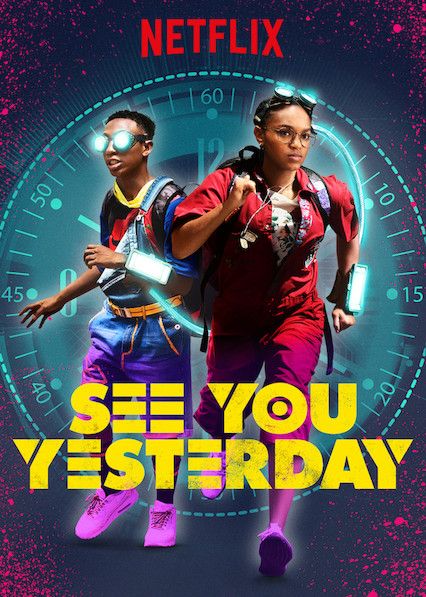 See You Yesterday
Director

Stefon Bristol

Release Date

2019-05-17

Cast

Eden Duncan-Smith, Dante Crichlow, astro, Marsha Stephanie Blake, Myra Lucretia Taylor, Wavyy Jonez

Genres

Sci-Fi, Action, Crime
Director Stefon Bristol takes the short he created with Fredrica Bailey and expands it into a socially relevant feature-length time travel film about the endless cycle of Black pain at the hands of the cops. After her brother is killed by a racist officer, C.J. Walker (Eden Duncan-Smith) and her best friend Sebastian Thomas (Dante Crichlow) figure out the secret to time travel so they can go back and save his life. The film introduces the real issue of police brutality and fatalities of people in Black communities into a sci-fi environment where it cleverly mirrors how the frequent police shootings of unarmed Black men can feel like its own time loop that we have yet to escape. – Tauri Miller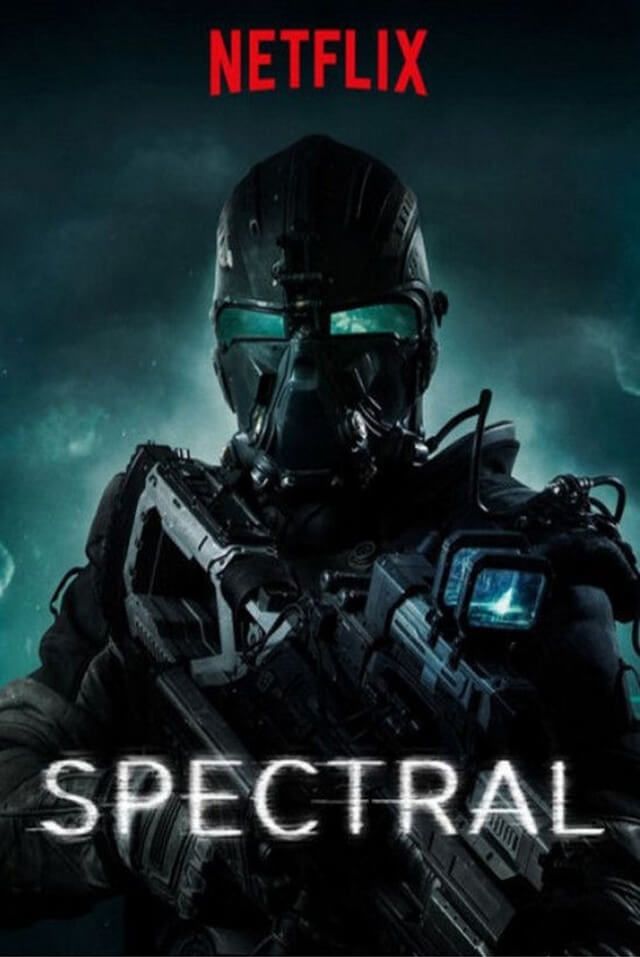 Spectral
Director

Nic Mathieu

Release Date

2016-12-09

Cast

Emily Mortimer, Clayne Crawford, Max Martini, James Badge Dale, Bruce Greenwood, Ryan Robbins

Genres

Thriller, Action, Sci-Fi, Adventure
Spectral is a military action thriller about a troop of US Army soldiers in Moldova who encounter a mysterious condensate entity that instantly kills everyone it touches. Unable to see the apparitions with the naked eye and their weapons being useless against them, the troop is forced to find a solution before they're all wiped out. The most captivating part of this film is the design of the apparitions and the way they utterly decimate the US special-ops forces in an instant. Emily Mortimer (Mary Poppins Returns) and Bruce Greenwood (Star Trek) sell the menace of a force you need a spectrometer to fight with great stand-out performances.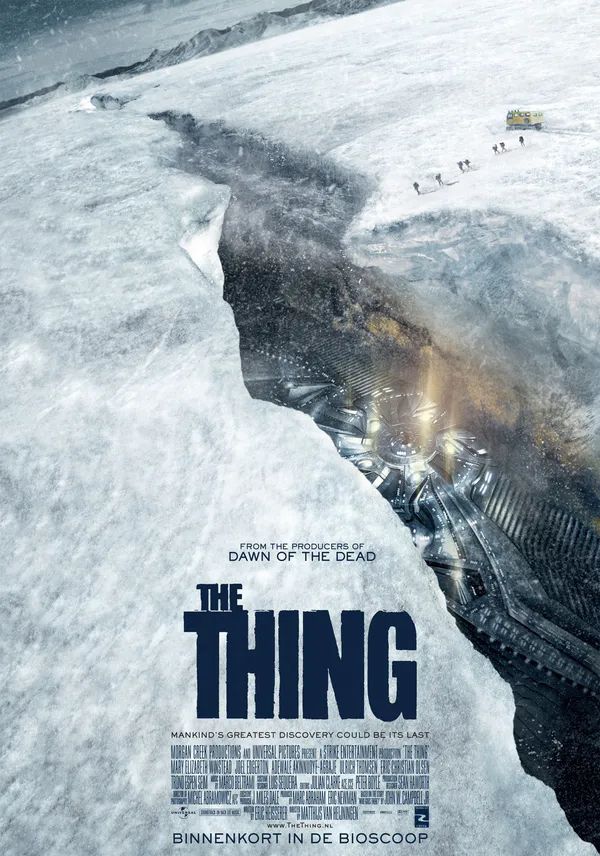 The Thing
Director

Matthijs van Heijningen Jr.

Release Date

2011-10-14

Cast

Mary Elizabeth Winstead, Joel Edgerton, Ulrich Thomsen, Eric Christian Olsen

Genres

Horror, Mystery, Sci-Fi
A prequel to John Carpenter's classic horror film of the same name, The Thing is a haunting survival thriller intended to evoke the same eerie vibes. Directed by Matthijs van Heijningen Jr., The Thing stars Joel Edgerton as Sam Carter, a military vet and helicopter pilot, and Mary Elizabeth Winstead as Kate Lloyd, a scientist in a Norwegian Antarctic research crew who uncovers a mysterious ship belonging to an alien species buried deep below the surface of the ice. As the insidious alien parasite awakes and latches onto the isolated Arctic outpost team, they turn on each other and fight their own paranoia with the single goal of survival. – Yael Tygiel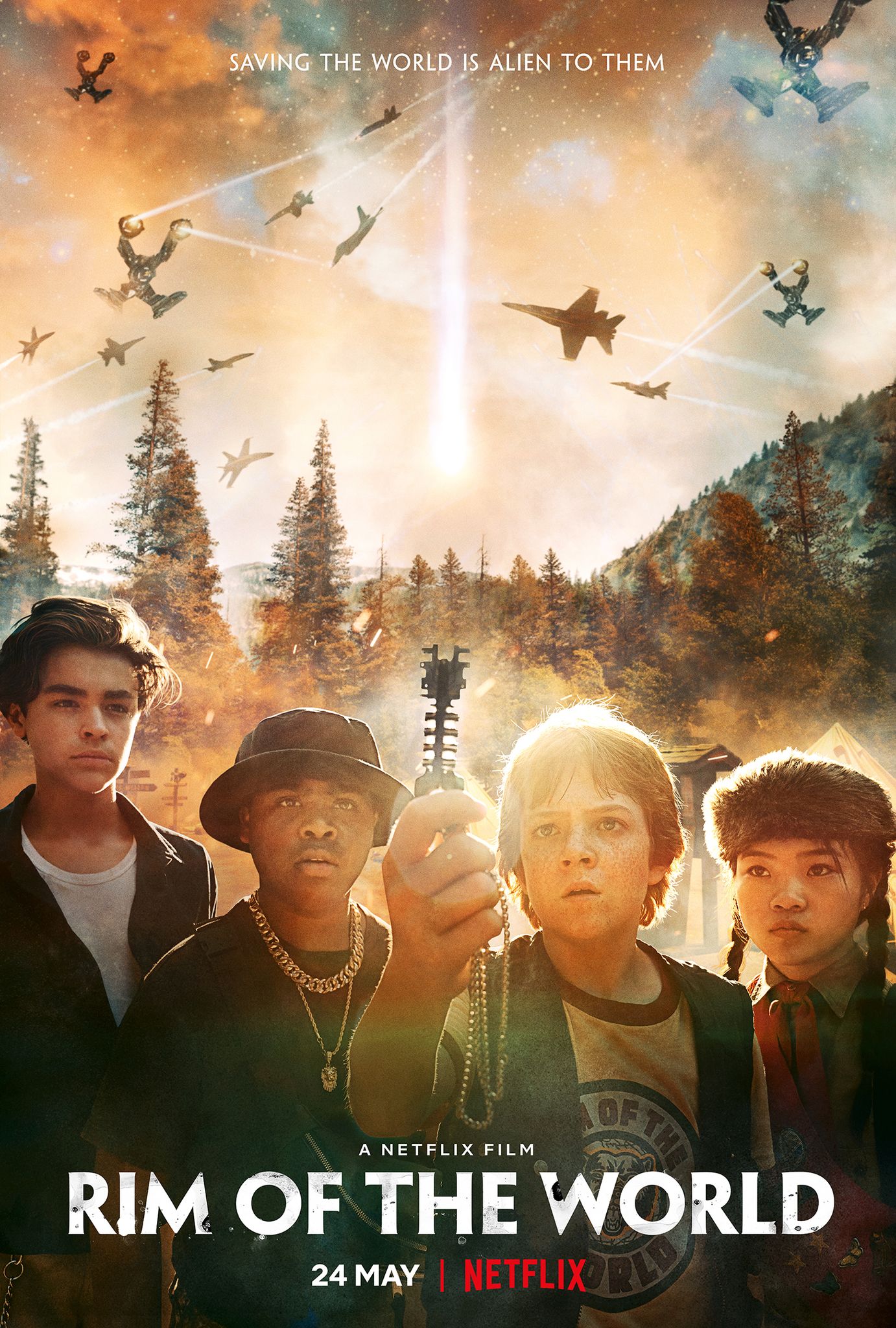 Rim of the World
Director

McG

Release Date

2019-05-24

Cast

Lynn Collins, Annabeth Gish, Michael Beach, Tony Cavalero, Dean S. Jagger, Miya Cech

Genres

Sci-Fi, Action, Adventure, Comedy
Action director McG (Terminator Salvation) helms this alien invasion-driven coming-of-age film that harkens back to classic 80s sci-fi movies like Red Dawn, E.T., and Predator. The story follows a ragtag group of four teens who get separated from their summer camp during a devastating alien attack. Left with the literal key to humanity's survival, the four misfits have to work through their differences and travel across the state to fend off the invaders. Rim of the World is a fun flick for kids that has great creature designs and plenty of inspiring moments that will have viewers pumping their fists. – Tauri Miller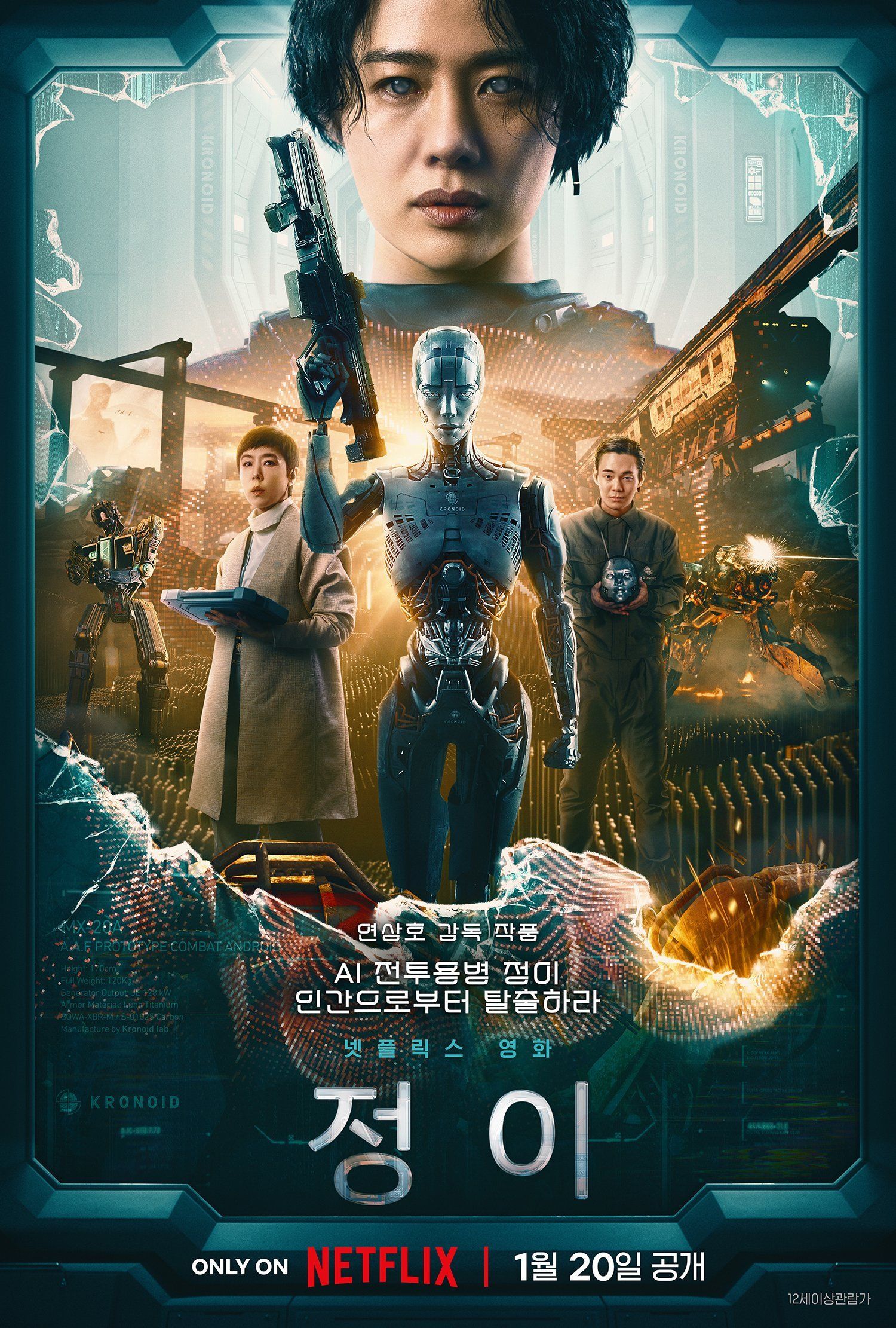 Jung_E
Director

Sang-ho Yeon

Release Date

2023-01-20

Cast

Kang Soo-youn, Kim Hyun-joo, Ryu Kyung-soo, So-yi Park

Genres

Sci-Fi, Action, Adventure, Drama
Kang Soo-yeon is incredibly impressive in Jung_E, which unfortunately serves as her final movie before her death. Written and directed by Yeon Sang-ho, Jung_E boldly explores an unnerving and fascinating story inspired by the evolution of artificial intelligence while brazenly broaching questions regarding the dangers of technology, greed, and our dying planet. With a gorgeous technical design, Jung_E is a beautiful, thought-provoking sci-fi drama about humanity, grief, and perseverance. Also starring Kim Hyun-joo and Ryu Kyung-soo, Jung_E captivates with the action and drama, appealing to a sci-fi-loving audience. – Yael Tygiel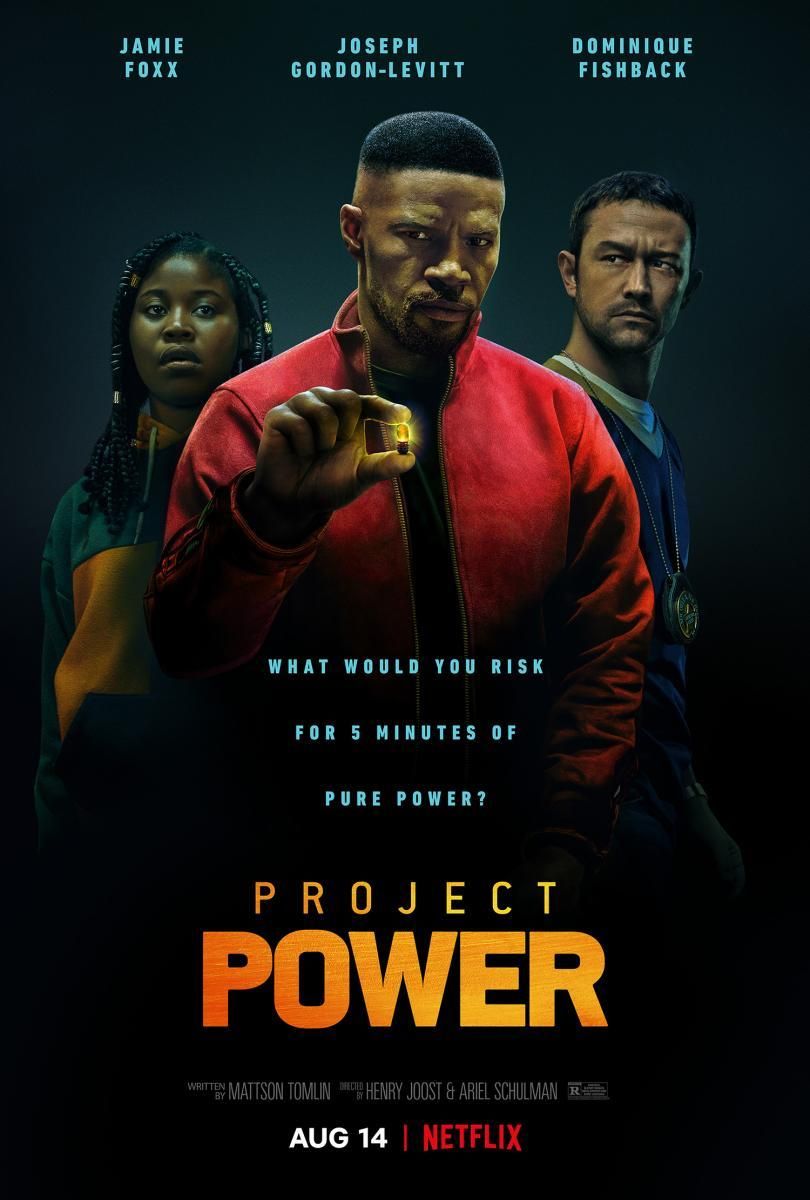 Director

Henry Joost, Ariel Schulman

Release Date

2020-08-14

Cast

Joseph Gordon-Levitt, Jamie Foxx, Rodrigo Santoro, Machine Gun Kelly, Amy Landecker, Courtney B. Vance

Genres

Sci-Fi, Action, Crime
Directing duo Henry Joost and Ariel Schulman brings to life Mattson Tomlin's fascinating script in Project Power, an original film about the inevitable commodification of superhuman abilities. Built on a cleverly provocative premise with an exciting philosophical implication, Project Power provides the stellar cast with an exciting playground to explore. Led by Jamie Foxx (Spider-man: No Way Home) with Joseph Gordon-Levitt (Inception) and Dominique Fishback (The Last Days of Ptolemy Grey), Project Power builds on highly intricate stunts and action sequences, grounding a CGI-filled film with tangible aspects and an alluring mystery. – Yael Tygiel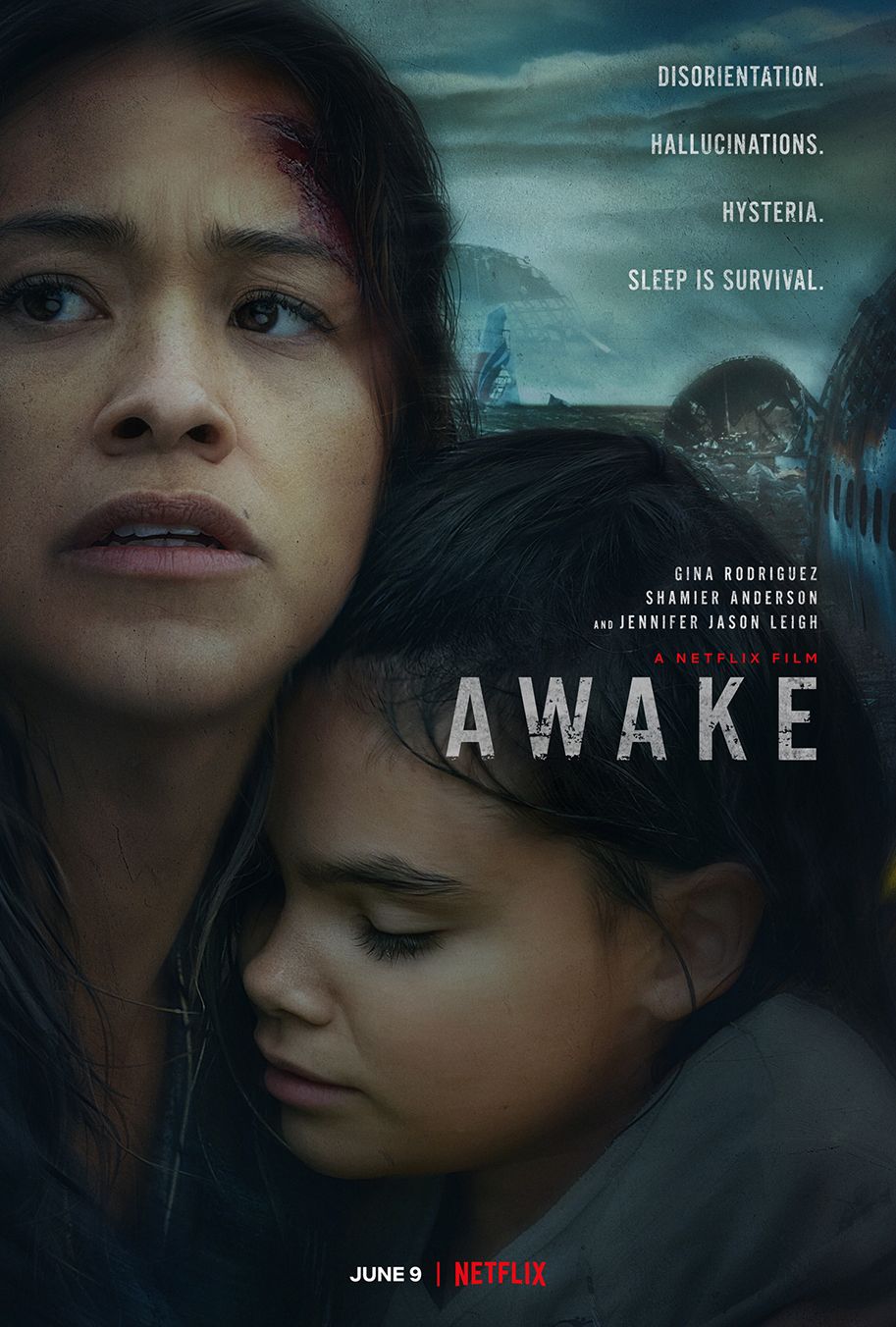 Awake
Director

Mark Raso

Release Date

2021-06-09

Cast

Gina Rodriguez, Ariana Greenblatt, Lucius Hoyos, Shamier Anderson

Genres

Action, Adventure, Drama
Gina Rodriguez (Diary of a Future President) stars in Awake, a fascinating science-fiction film about a former soldier who discovers that her daughter might be the cure for a global bout of insomnia. Director Mark Raso, who co-wrote the screenplay with Joseph Raso, carefully dictates the specificity of his post-apocalyptic world, navigating the aftermath of a mysterious catastrophe with fatal consequences. Co-starring Shamier Anderson (Wynonna Earp) and Jennifer Jason Leigh (Hunters), Awake reveals Rodriguez's nimble skill in balancing strength and vulnerability as a mother tasked with protecting the potential key to salvation. – Yael Tygiel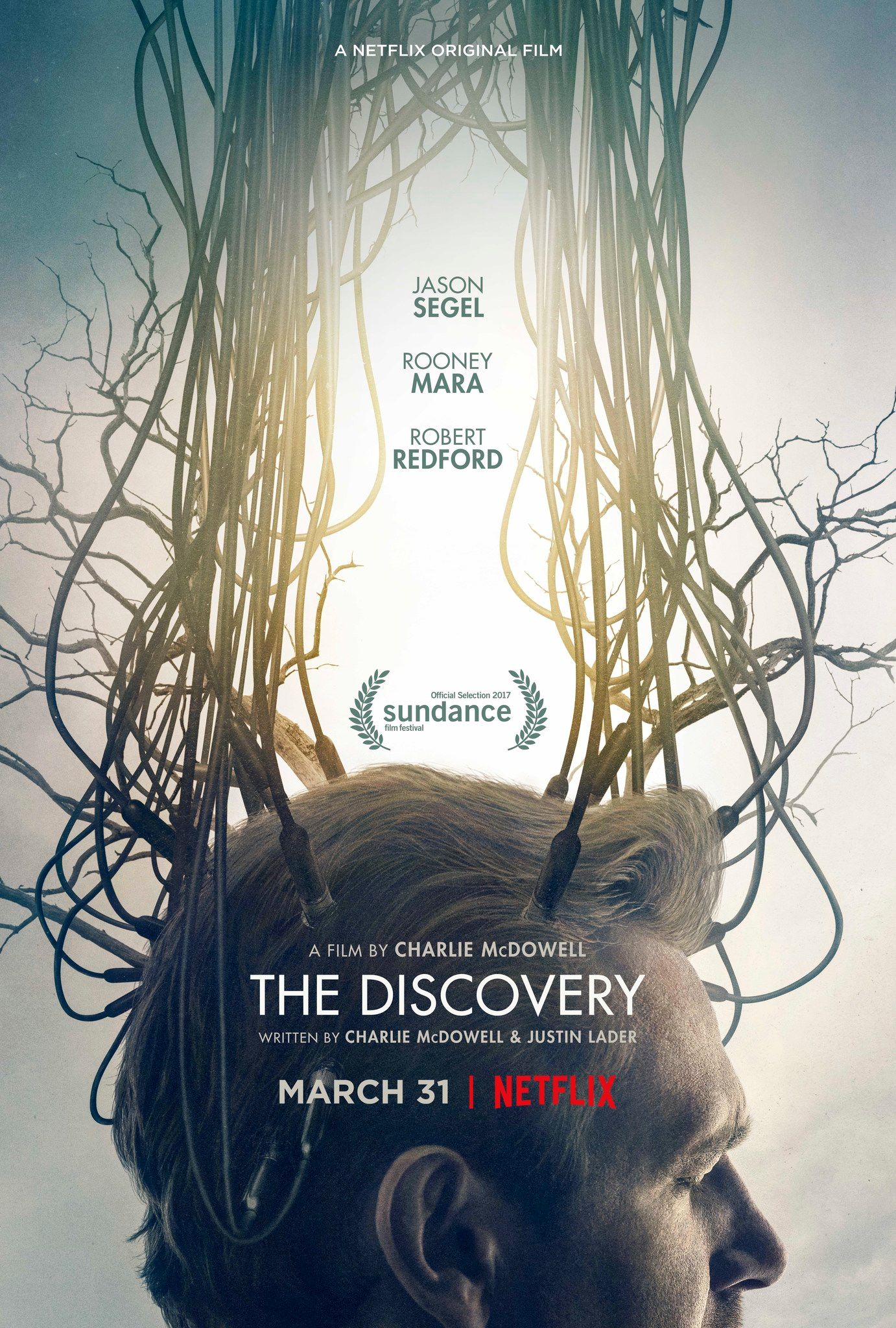 Director

Charlie McDowell

Release Date

2017-05-31

Cast

Robert Redford, Mary Steenburgen, Jason Segel, Rooney Mara

Genres

Sci-Fi, Drama, Romance
The Discovery is an intriguing science-fiction romance film directed by Charlie McDowell, who wrote the provocative screenplay with Justin Lader. Beginning with Dr. Thomas Harbor's (Robert Redford) scientific revelation that an afterlife exists, leading to a heartbreakingly massive increase in suicides, The Discovery leans into discourse about scientific processes, as well as a detour focusing on how his findings affect the doctor's son's (Jason Segel) attempts to help a young woman, Isla (Rooney Mara), with her own issues surrounding the concept of death. With a talented star-filled cast, The Discovery initiates truly curious and thought-provoking ideas, leaving audiences eager for more answers and discoveries. – Yael Tygiel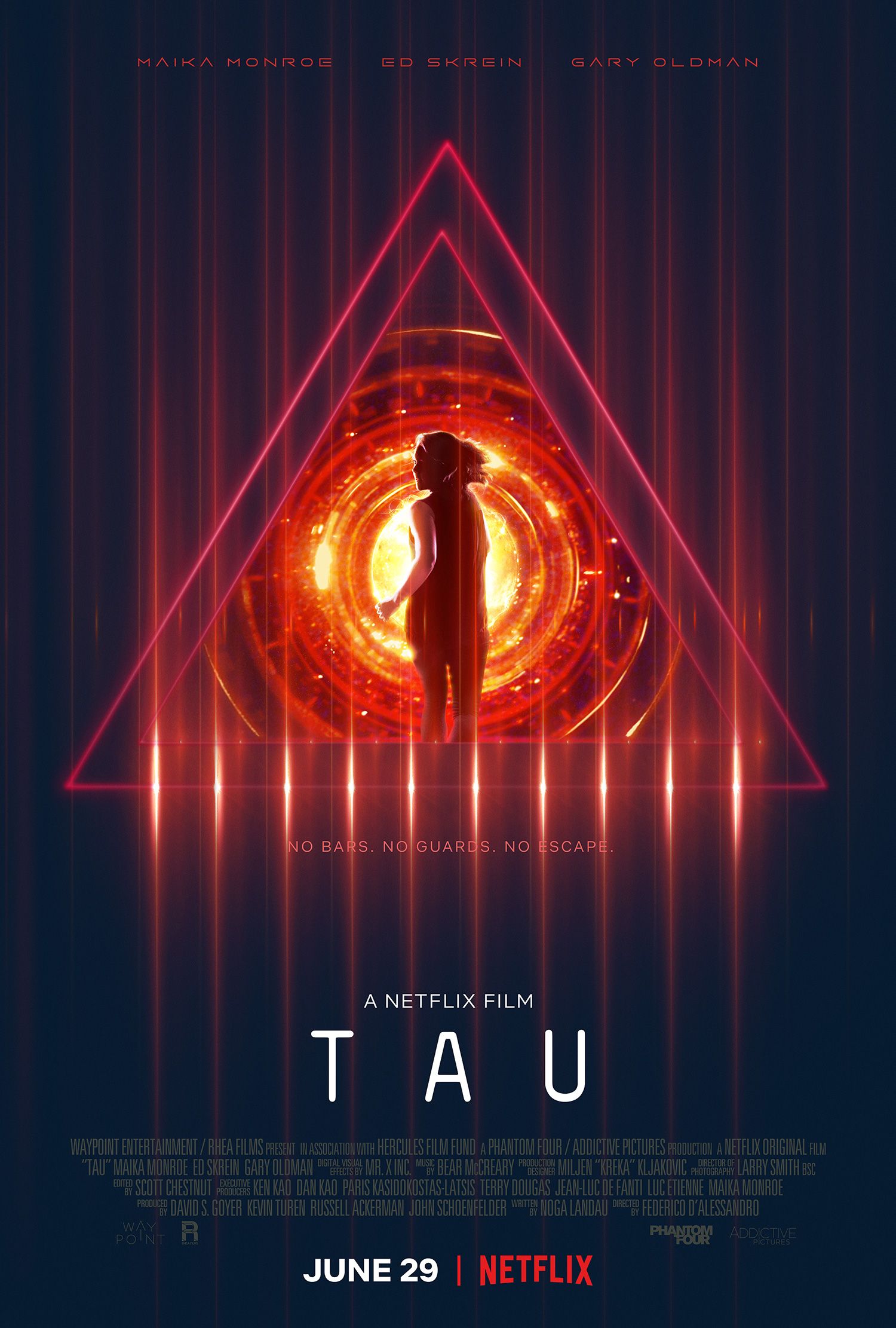 Tau
Director

Federico D'Alessandro

Release Date

2018-06-29

Cast

Maika Monroe, Ed Skrein, Gary Oldman

Genres

Sci-Fi, Thriller
Directed by Federico D'Alessandro (Spider-Man: No Way Home), Tau is a sleek movie based on a fascinatingly terrifying concept. The director's previous cinematic experiences in the art department of Hollywood's biggest features give him a unique vision that is beautifully implemented in Tau. Starring Maika Monroe as Julia, a woman who finds herself being held prisoner by a sadistic artificial intelligence voiced sternly by Gary Oldman, Tau also sees Ed Skrein (Deadpool) as Julia's captor, continuing his impressively believable villain streak. Written by experienced science-fiction television writer Noga Landau (See), Tau plays with predictable sci-fi themes and elements of horror, but the wonderful casting sets it apart, providing an entertaining ride. – Yael Tygiel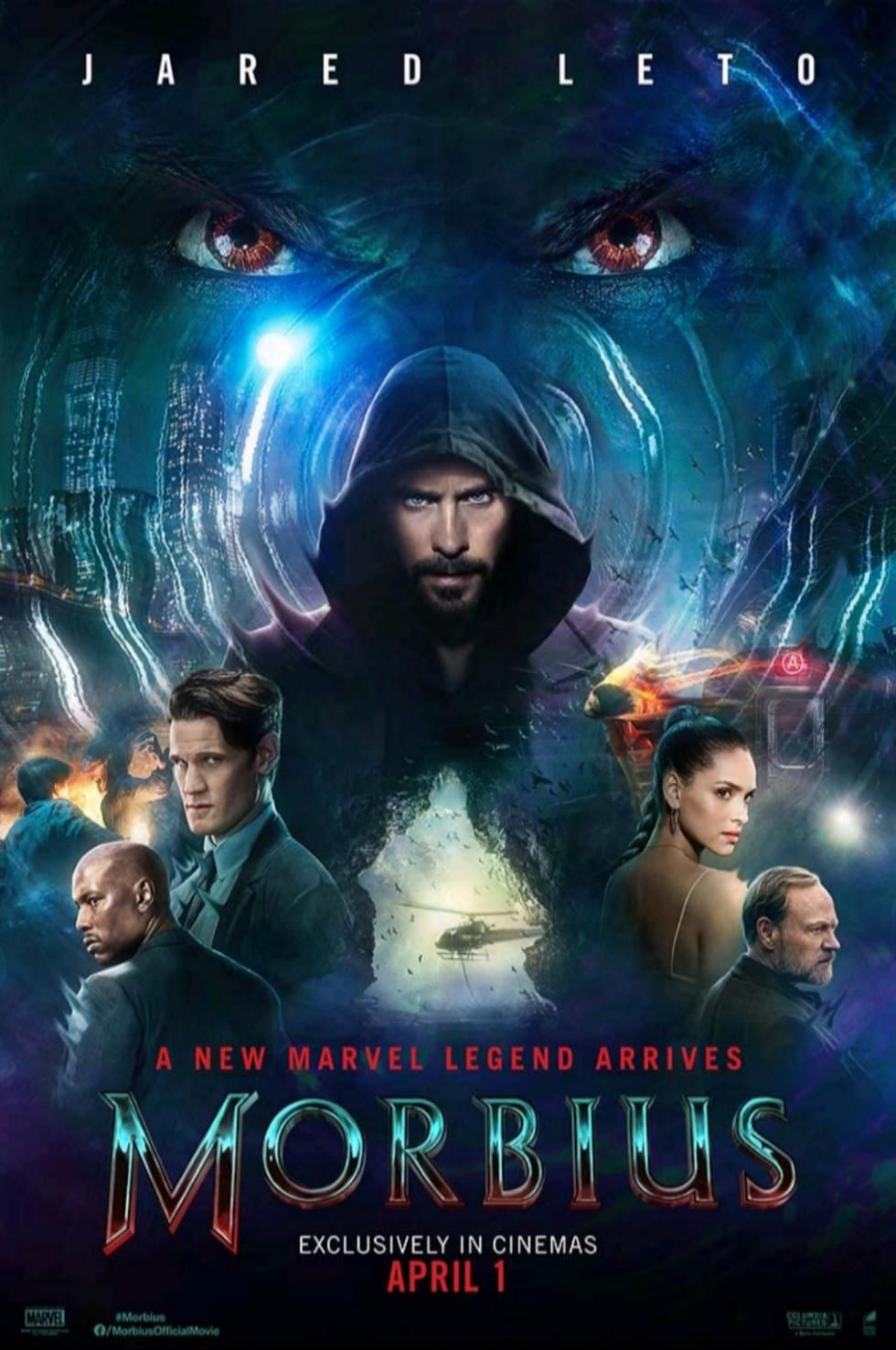 Director

Daniel Espinosa

Release Date

2022-04-01

Cast

Jared Leto, Adria Arjona, Michael Keaton, Jared Harris, J.K. Simmons, Matt Smith

Genres

Superhero, Action, Adventure, Drama
Surely you've seen the memes, but now, you can watch the film that spurred them all from the comfort of your couch. Based on the Marvel Comics character, Morbius stars Jared Leto in the titular role – and what a role it is. The film focuses on a biochemist attempting to cure his rare blood disease. However, he instead infects himself with a form of vampirism and must feed on the artificial blood he created to satiate his thirst. As his urges for the real thing become more and more powerful, Morbius must also try and escape the FBI agents after him. Though critically panned and a box office flop, Morbius' cultural impact on summer 2022 can't be denied. It's worth a watch to see what all the talk is about. – Taylor Gates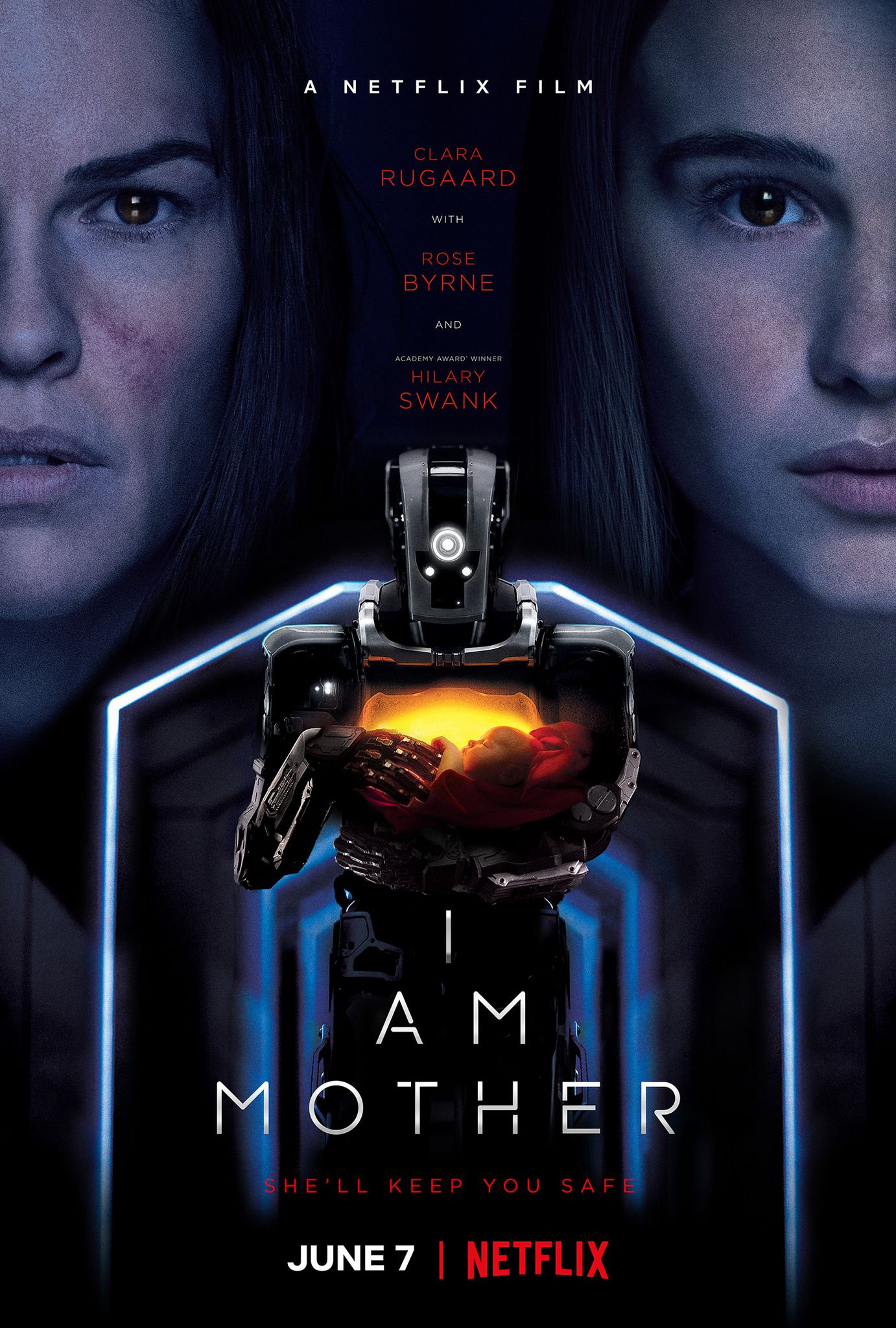 I Am Mother
Director

Grant Sputore

Release Date

2019-06-07

Cast

Rose Byrne, Hilary Swank, Clara Rugaard, Luke Hawker, Tahlia Sturzaker, Jacob Nolan

Genres

Sci-Fi, Drama, Mystery
Danish actress Clara Rugaard stars in the intriguing science fiction film I Am Mother, about a lone girl who is raised by an android she calls Mother. Voiced by the multifaceted Rose Byrne (Physical), Mother has convinced her ward that they are the sole survivors of a vicious plague. But when a stranger arrives, played by Oscar winner Hilary Swank, everything Mother has said is called into question. The I Am Mother screenplay by Michael Lloyd Green, based on the story written by director Grant Sputore, broaches provocative philosophical points to be investigated in strikingly sterile sceneries, allowing these talented actresses to discuss and kick ass at the same time. – Yael Tygiel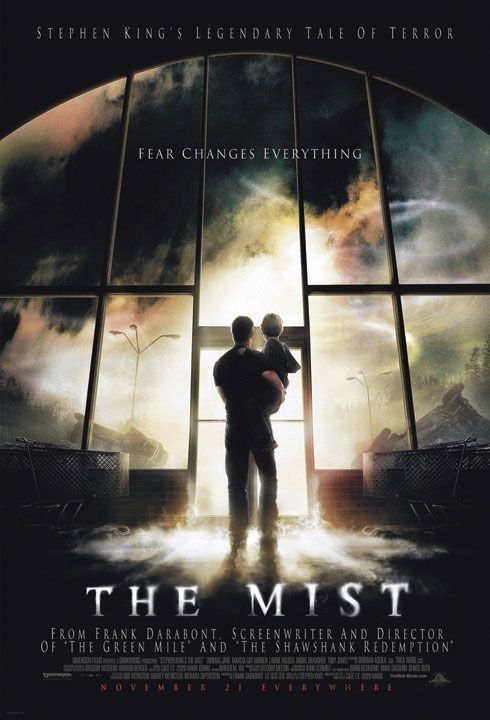 The Mist
Director

Frank Darabont

Release Date

2007-11-21

Cast

Thomas Jane, Marcia Gay Harden, Laurie Holden, Andre Braugher

Genres

Horror, Sci-Fi, Thriller
Based on the Stephen King novel, The Mist is one of the most chilling sci-fi/horror films ever made. The plot revolves around a group of people trapped in a supermarket as they try to stay safe from bloodthirsty monsters lurking right outside. Though the creatures are terrifying, the real scares come from the humans and what people do under the most stressful circumstances. The film almost plays out like a dark, tense social experiment. Marcia Gay Harden as religious fanatic Mrs. Carmody gives an especially memorable performance. – Taylor Gates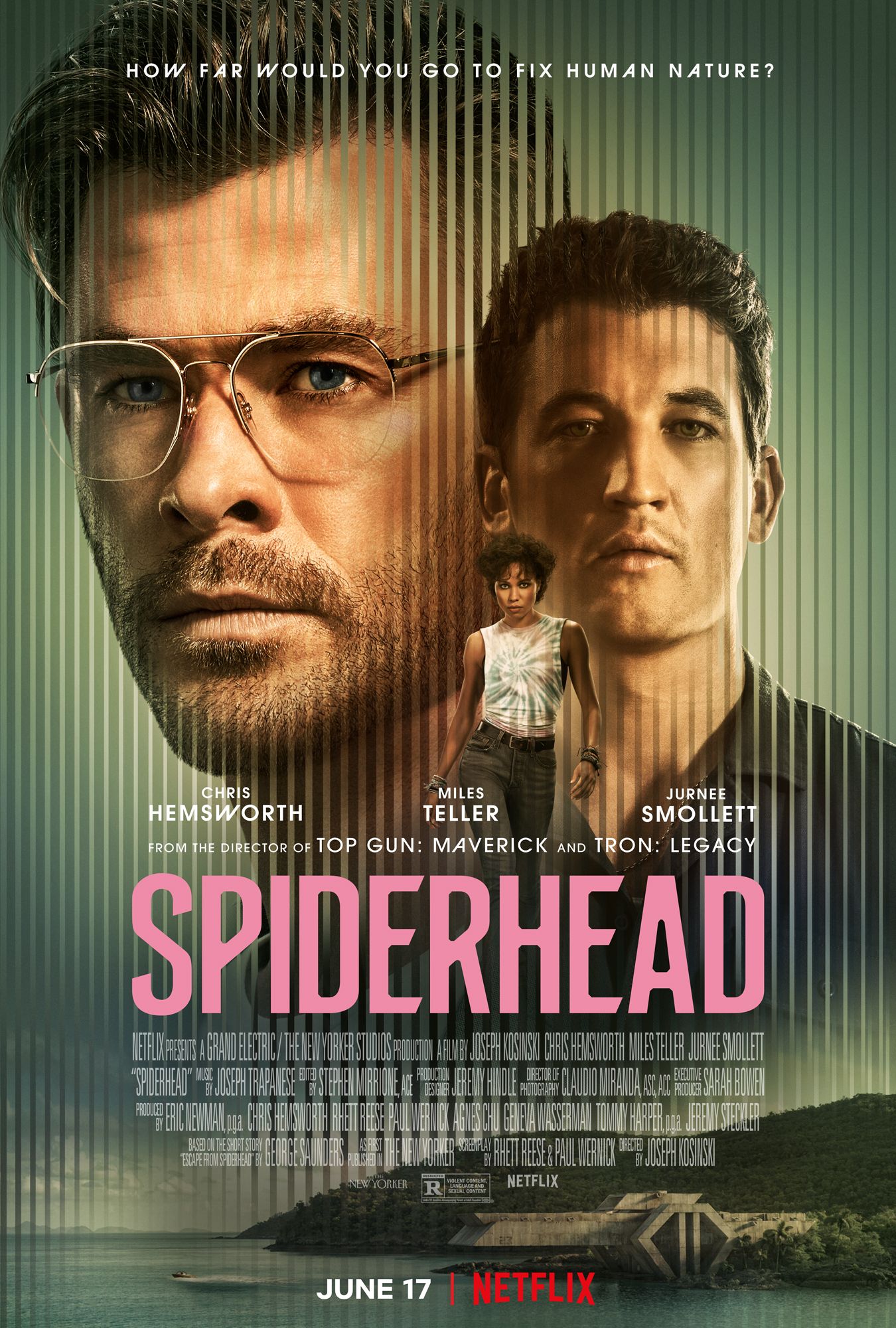 Spiderhead
Director

Joseph Kosinski

Release Date

2022-06-17

Cast

Chris Hemsworth, Miles Teller, Jurnee Smollett, Mark Paguio

Genres

Action, Crime, Drama
Spiderhead is a psychedelic mind-bending science fiction film that questions morality, humanity, and freedom, as it's set in a terrifying near future where convicted felons are given the opportunity to shorten their sentences by becoming human guinea pigs in untested medical trials. Starring Chris Hemsworth (Thor: Love and Thunder), Miles Teller (Top Gun: Maverick), and Jurnee Smollett (Lovecraft Country), this all-star cast enhances the mystifying premise and captivating story from Deadpool and Zombieland writers Rhett Reese and Paul Wernick, based on the short story by George Saunders. Hemsworth's performance is a pleasant deviation from his more recent recognizable roles, only emphasizing the strengths of this film. – Yael Tygiel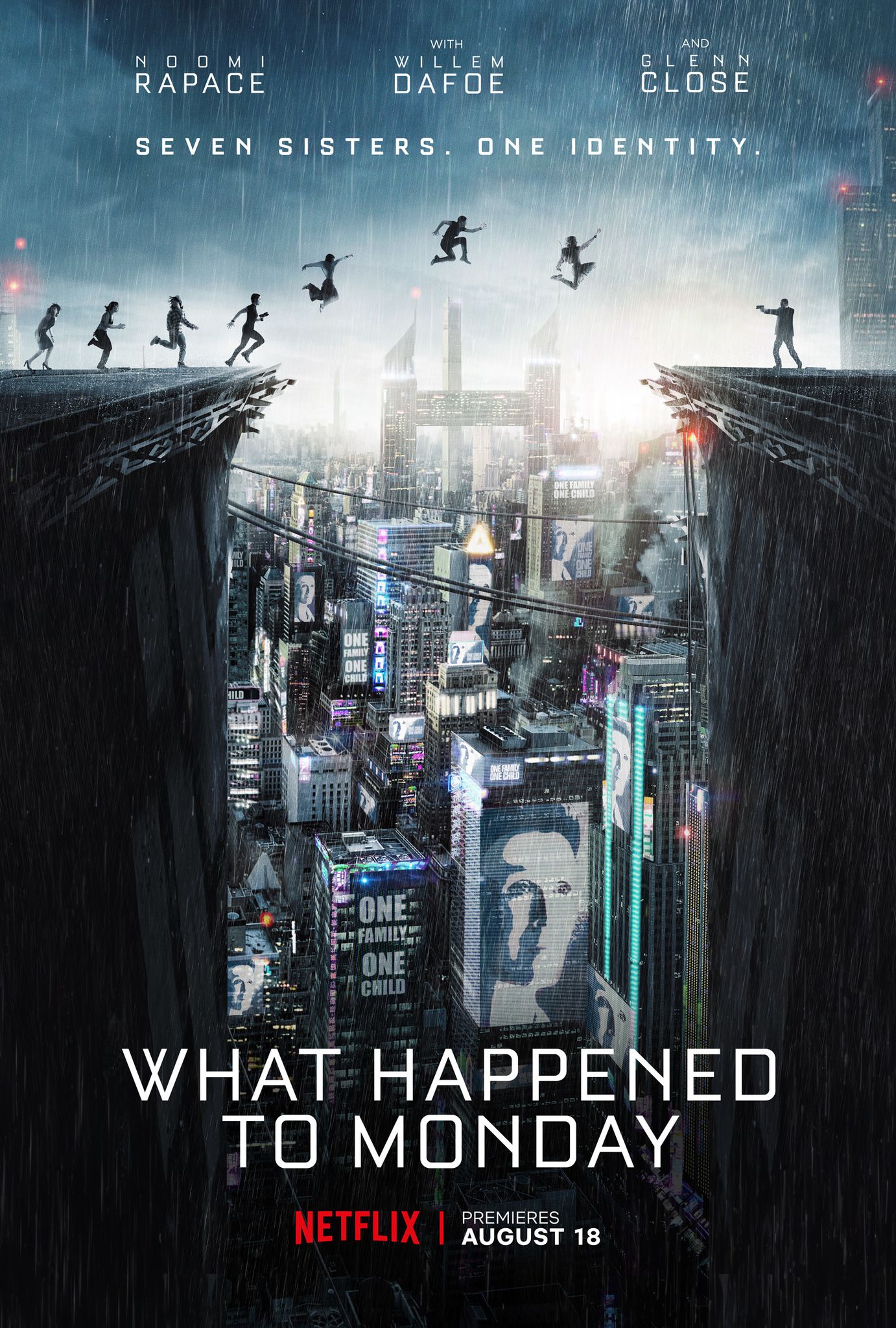 Director

Tommy Wirkola

Release Date

2017-08-18

Cast

Noomi Rapace, Glenn Close, Willem Dafoe, Marwan Kenzari, Christian Rubeck, Pal Sverre Valheim Hagen

Genres

Action, Crime, Fantasy
It's impressive any time one actor can play identical twins, but what about seven different siblings? In the Netflix sci-fi thriller What Happened to Monday, Noomi Rapace portrays seven sisters, each named after one day of the week. Rapace makes each of the characters feel distinct. The film takes place in a dystopian society that is dealing with overpopulation. A one-child policy is strictly enforced by the government's Child Allocation Bureau. After their sister Monday mysteriously vanishes, the six remaining sisters hunt for their lost sibling. Dead Snow filmmaker Tommy Wirkola adds the perfect amount of camp to the high concept premise. –Liam Gaughan
Director

George Clooney

Release Date

2020-12-23

Cast

Felicity Jones, Kyle Chandler, George Clooney, Sophie Rundle, David Oyelowo, ethan peck

Genres

Drama, Adventure, Sci-Fi
George Clooney's directorial efforts may have been a mixed bag thus far, but The Midnight Sky is his first venture into the science fiction genre as a filmmaker. It's one of his strongest films to date. Clooney remarkably brings a lonely sensitivity to his lead performance as the scientist Augustine Lofthouse, who must stay on Earth as the rest of mankind searches the universe for habitable planets. Augustine's only companion is the young girl Iris (Caoilinn Springall), who he raises as his daughter. Alexander Desplat's beautiful score highlights this touching relationship. The $100 budgeted visual design earned The Midnight Sky an Academy Award nomination for Best Visual Effects. — Liam Gaughan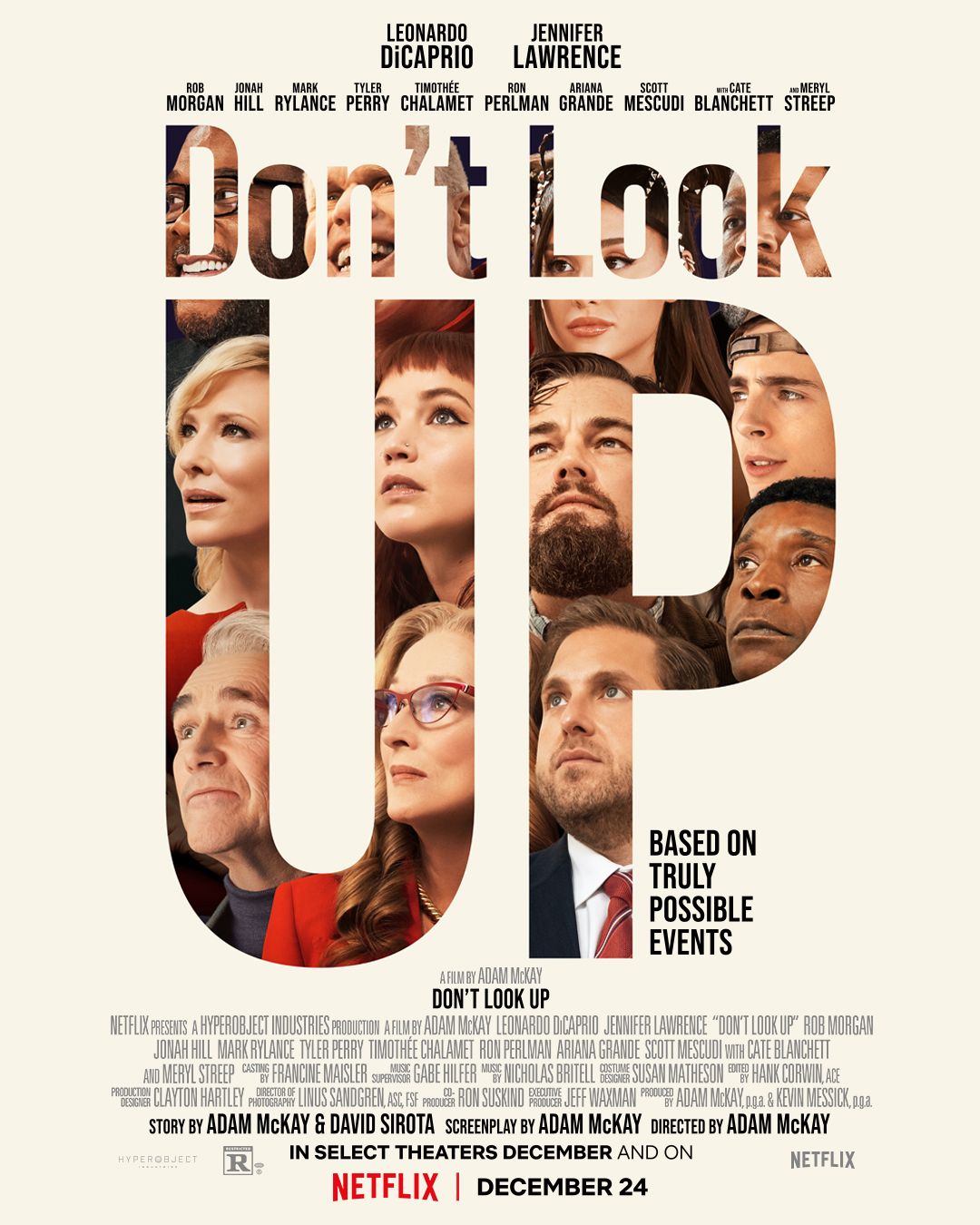 Director

Adam McKay

Release Date

2021-12-24

Cast

Leonardo DiCaprio, Jennifer Lawrence, Timothee Chalamet, Jonah Hill, Cate Blanchett, Gina Gershon

Genres

Comedy, Drama, Sci-Fi
Adam McKay's darkly humorous satire of the climate change crisis divided audiences down the middle; while there are those that appreciated McKay's fiery text, others found it to be vague and insulting. Either way, Don't Look Up is well worth watching just to engage in the debate about one of the most divisive Best Picture nominees ever. It also has an insanely talented cast, who get the chance to change things up from the type of performances they usually deliver. Has Leonardo DiCaprio ever played a nerd? Has Meryl Streep ever played a dictator? Have we ever seen Timothee Chalamet as a philosophical stoner? — Liam Gaughan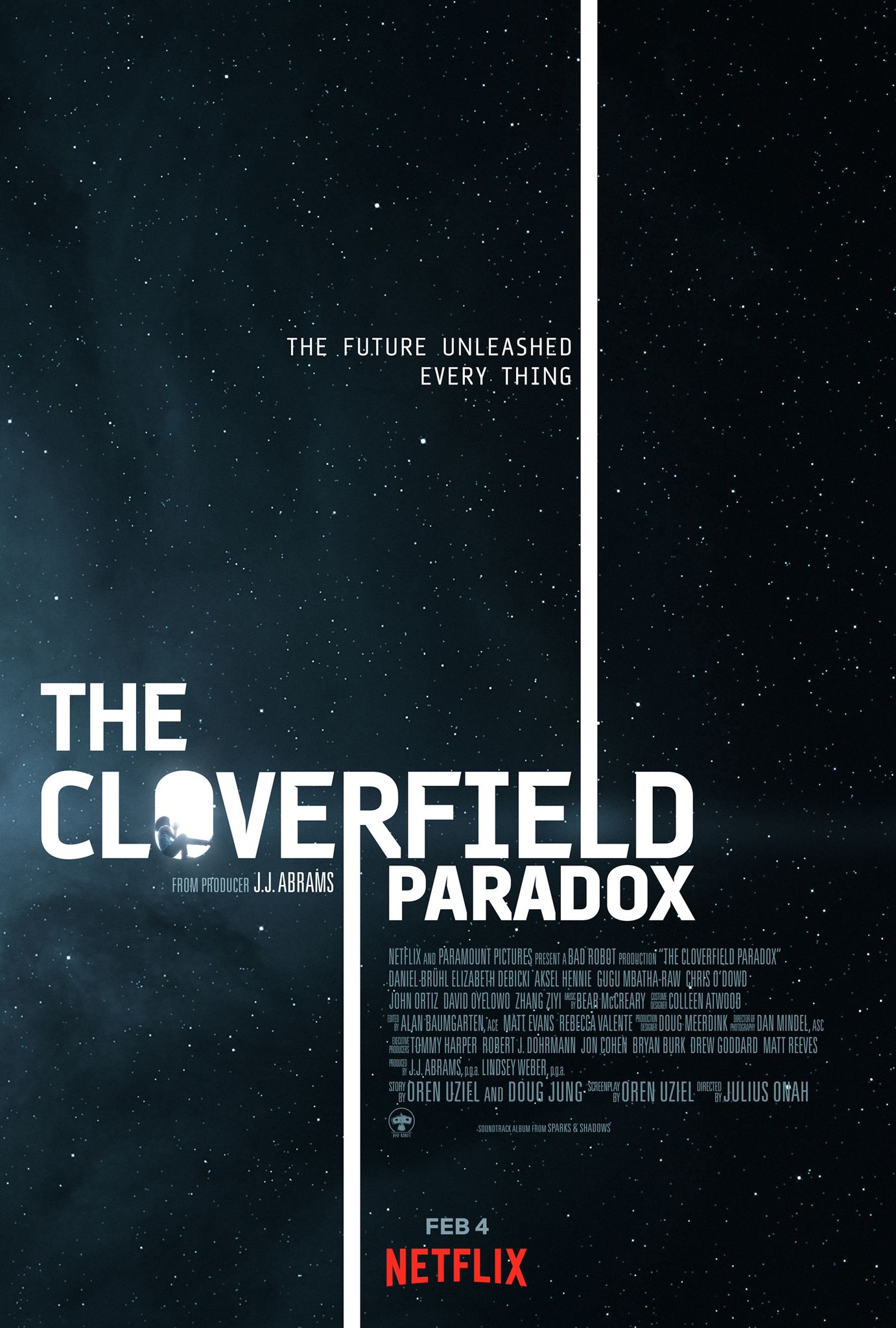 The Cloverfield Paradox
Director

Julius Onah

Release Date

2018-02-04

Cast

Gugu Mbatha-Raw, David Oyelowo, Daniel Brühl, John Ortiz, Chris O'Dowd, Aksel Hennie

Genres

Sci-Fi, Horror, Action, Adventure
The Cloverfield Paradox is the third installment in the Cloverfield franchise, which follows the crew of an international space station that travels into a parallel dimension while trying to solve the Earth's energy crisis. As the crew of the Cloverfield Station prepares to test the Shepard particle accelerator, conspiracy theorists back on Earth spin stories about how the accelerator will rip open portals in the fabric of time and unleash horrors from parallel universes. After two years of unsuccessful tests, the crew is finally able to maintain a stable beam, however, chaos ensues as it becomes apparent that the conspiracy theories were not unfounded. As the crew tries to repair the Cloverfield Station after a power surge, they discover a woman named Mina Jensen (Elizabeth Debicki) inside of the wall of the station fused with wires and screaming in agony. This is a perfect example of how the film sits at the intersection of science fiction and horror, delivering on scientific technobabble and nightmare-inducing monsters and body horror.
While The Cloverfield Paradox failed to live up to the expectations set by its predecessors and is certified rotten, it has a brilliant cast that makes it worth watching. The interpersonal relationships and conflict between the crew members—Ernst Schmidt (Daniel Brühl), Ava Hamilton (Gugu Mbatha-Raw), Jason Kiel (David Oyelowo), Monk Acosta (John Ortiz), Gordon Mundy (Chris O'Dowd), Sasha Volkov (Aksel Hennie), and Ling Tam (Zhang Ziyi)—makes up for the uneven storytelling. It's an ambitious film that gets very lost in its own parallel universes, but it's worth it for Mbatha-Raw, Oyelowo, and the minor romance subplot between Ernst Schmidt and Ling Tam. – Maggie Lovitt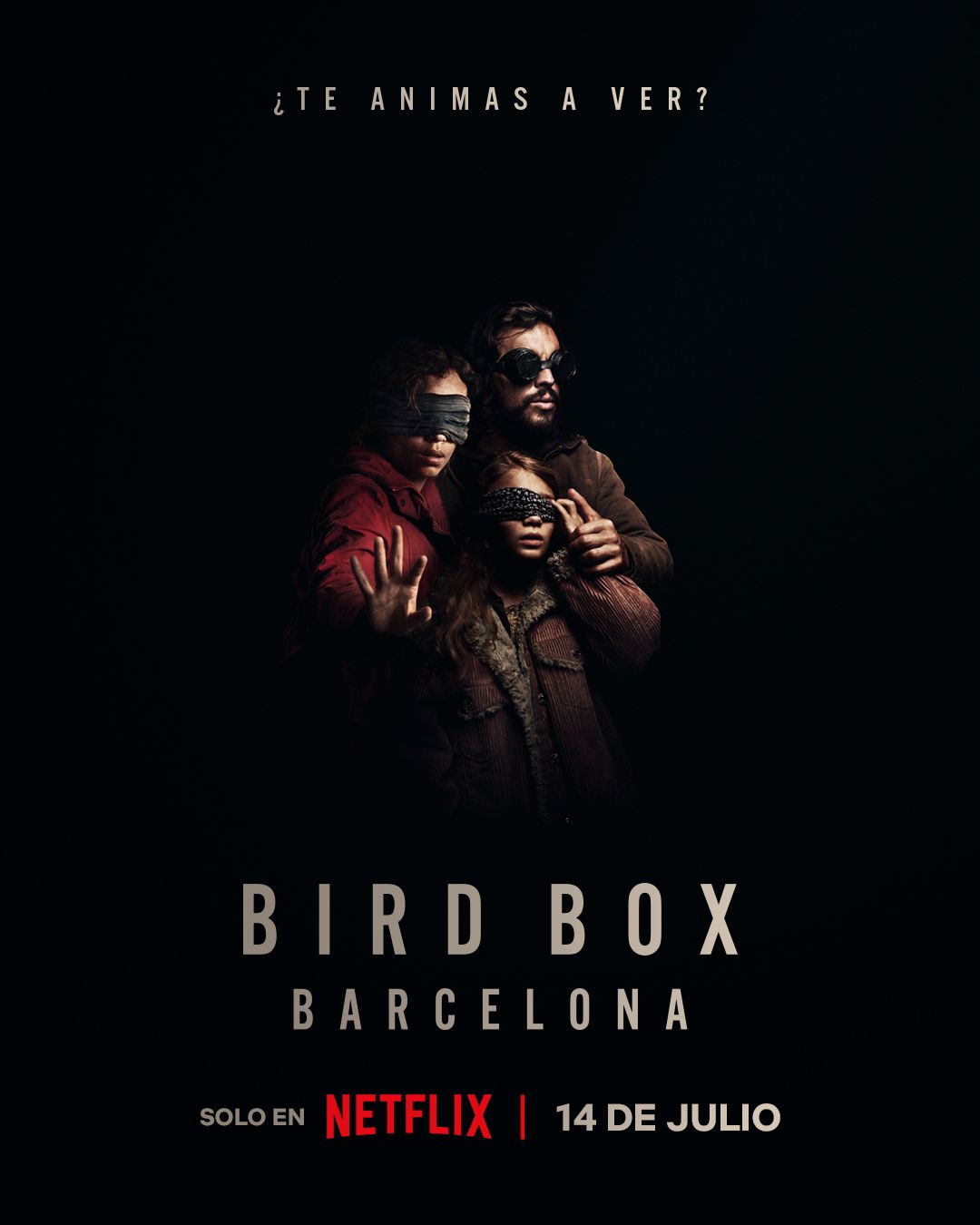 Bird Box Barcelona
Director

David Pastor, Àlex Pastor

Release Date

2023-07-14

Cast

Georgina Campbell, Mario Casas, Diego Calva, Michelle Jenner

Genres

Horror, Mystery, Sci-Fi
Watch out. Based on the novel of the same name by Josh Malerman, the sci-fi thriller Bird Box tells the chilling story of Malorie Hayes (Sandra Bullock), a mother of two young children who seeks refuge when mysterious entities take over and drive anyone that looks at them to see their worst fears and die by suicide. In an attempt to protect her children and navigate this new life, she bands together with fellow survivors and searches for sanctuary and answers. Clinging to her blindfold and any semblance of hope, Malorie risks it all and travels through treacherous waters in order to get out of this nightmare alive. — Emily Bernard
https://collider.com/best-sci-fi-movies-on-netflix/ Best Sci-Fi Movies on Netflix Right Now (August 2023)