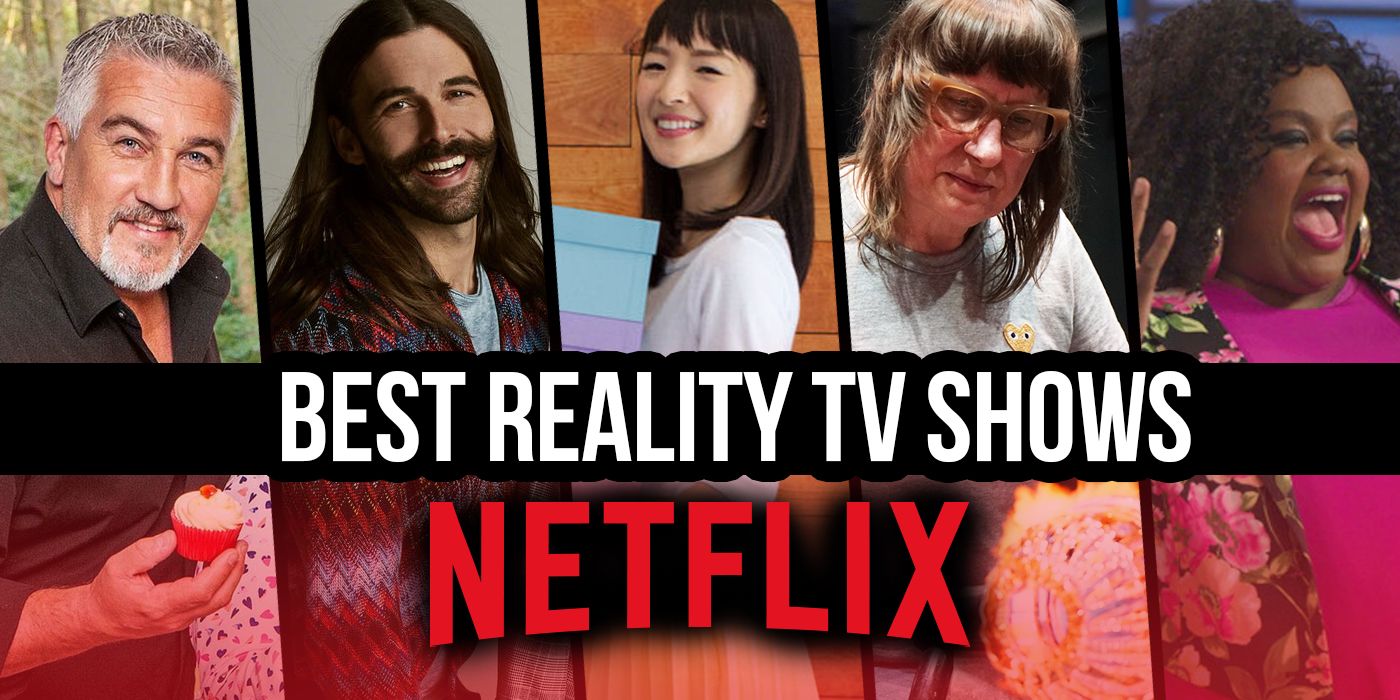 From feel-good shows like 'Queer Eye' and 'Great British Baking Show' to unique competition series like 'Blown Away'.
Reality is a beloved category of television, from highbrow to low. Thankfully, Netflix understands just how great this genre is, offering a wide variety of options, from their own creations to older choices to discover. So many options, in fact, that it can be hard to decide which are worth watching. To help you out, we've narrowed down the selections on Netflix to the best of the best. Check out our list of the best reality shows on Netflix below.
Didn't find what you're looking for here? Check out the best drama, comedy, or thriller shows on Netflix, or see our recommendations for the best shows on the platform overall.
Editor's note: This article was updated March 2023 to include Physical 100.
RELATED: The Best Netflix Shows and Original Series to Watch Right Now
Is it Cake? (2022-present)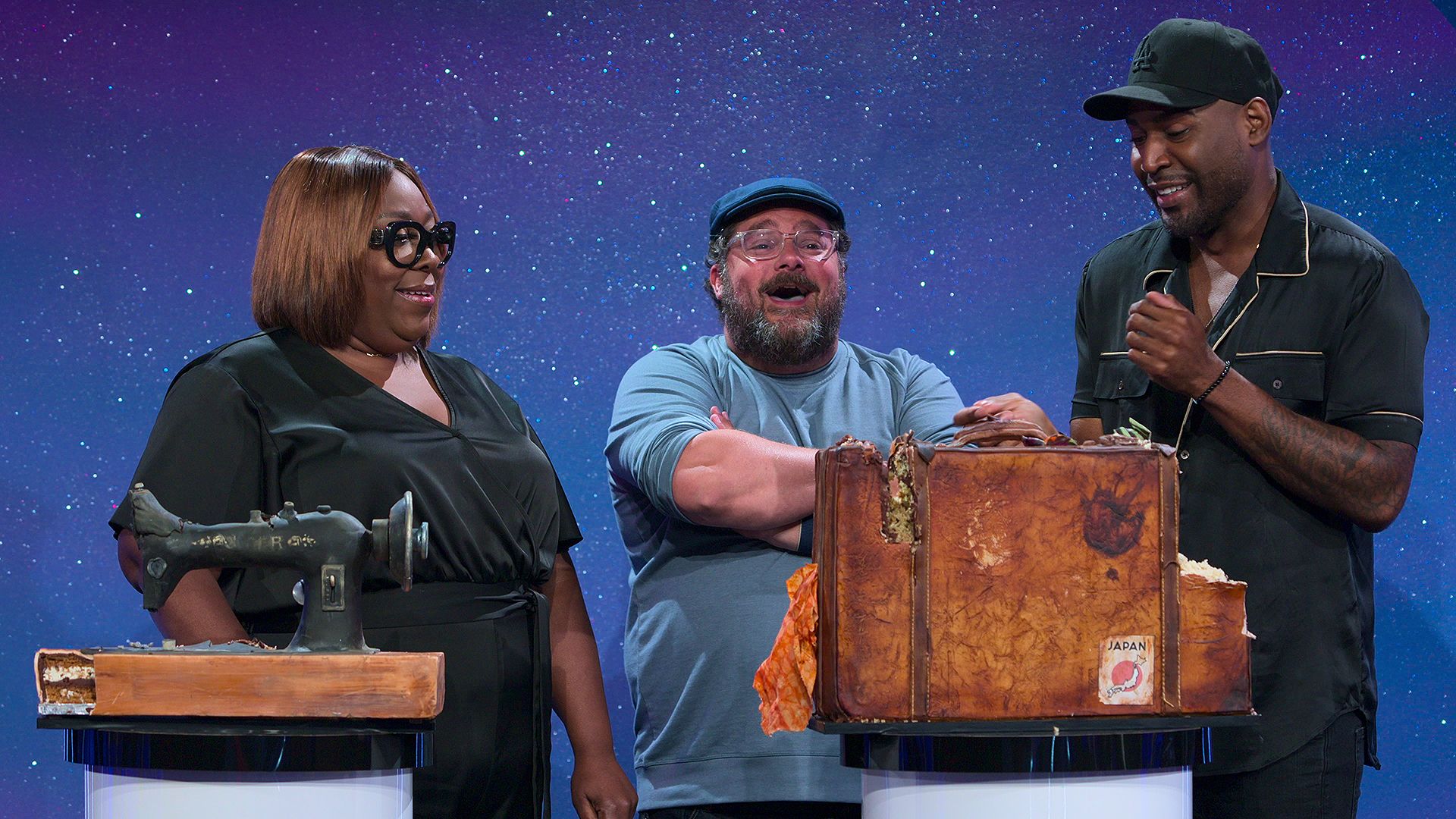 At the intersection of quirky baking shows and social media trends is the competition reality series Is it Cake? Hosted by Saturday Night Live's Mikey Day, Is it Cake puts its 9 bakers to the ultimate test – can they make cake look like everyday items? In each episode, 3 of these talented bakers have to convincingly recreate things like fresh produce, handbags, and bucket hats out of cake to fool a panel of judges. The winner of the group receives a cash prize, and a bonus if they can determine which money-related object is cake. Is it Cake is part game show, part baking competition, and a lot of fun to watch. — Brynna Arens
Love is Blind (2020-present)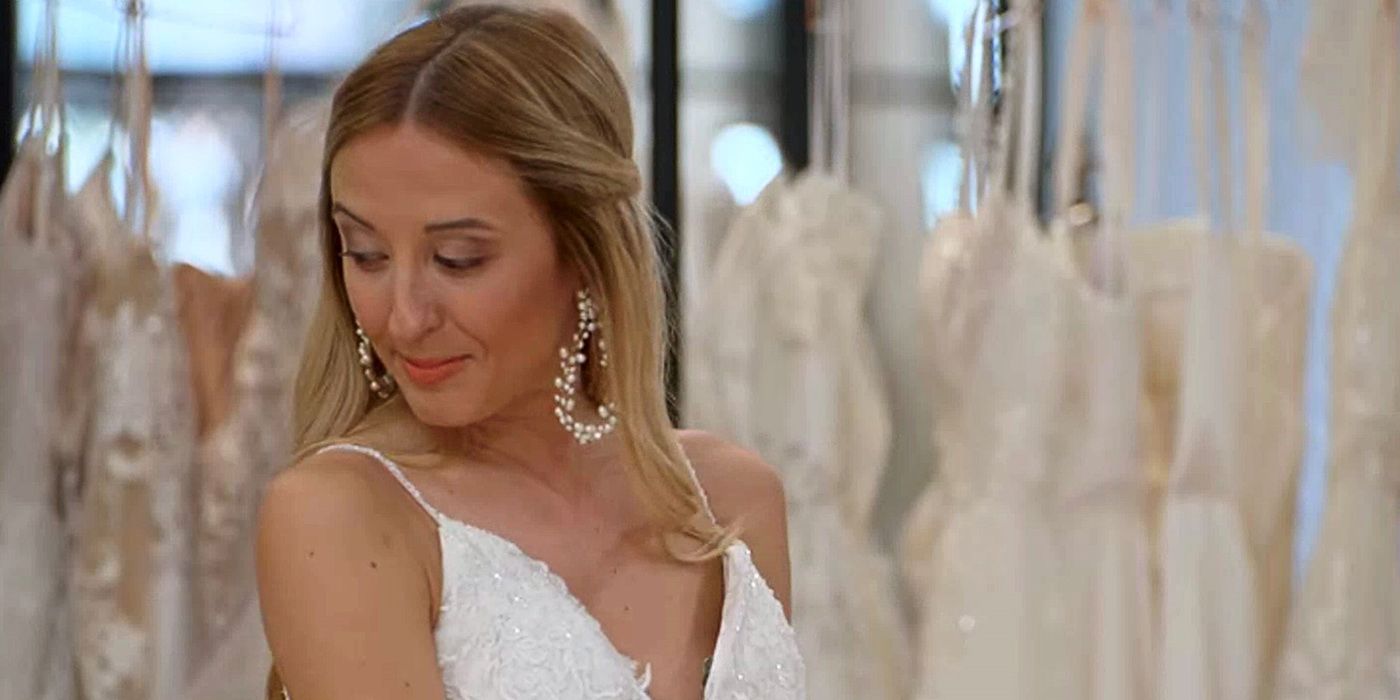 Creator: Chris Coelen
Cast: Nick Lachey, Vanessa Lachey
Claiming to be more of a social experiment than a reality dating show, Love is Blind was built on the premise of singles getting to know each other and proposing marriage before ever seeing their potential partner. After four seasons of dramatic storylines, Love is Blind is fully woven into pop culture conversations. Featuring married couple co-hosts Nick Lachey and Vanessa Lachey, Love is Blind introduces audiences to different attractive, like-minded, family-oriented young people each season before, narrowing them down to focusing on only the couples who can produce great television. Love it or hate it, Love is Blind is a trainwreck reality dating show lovers can't turn off. – Yael Tygiel
Physical: 100 (2023)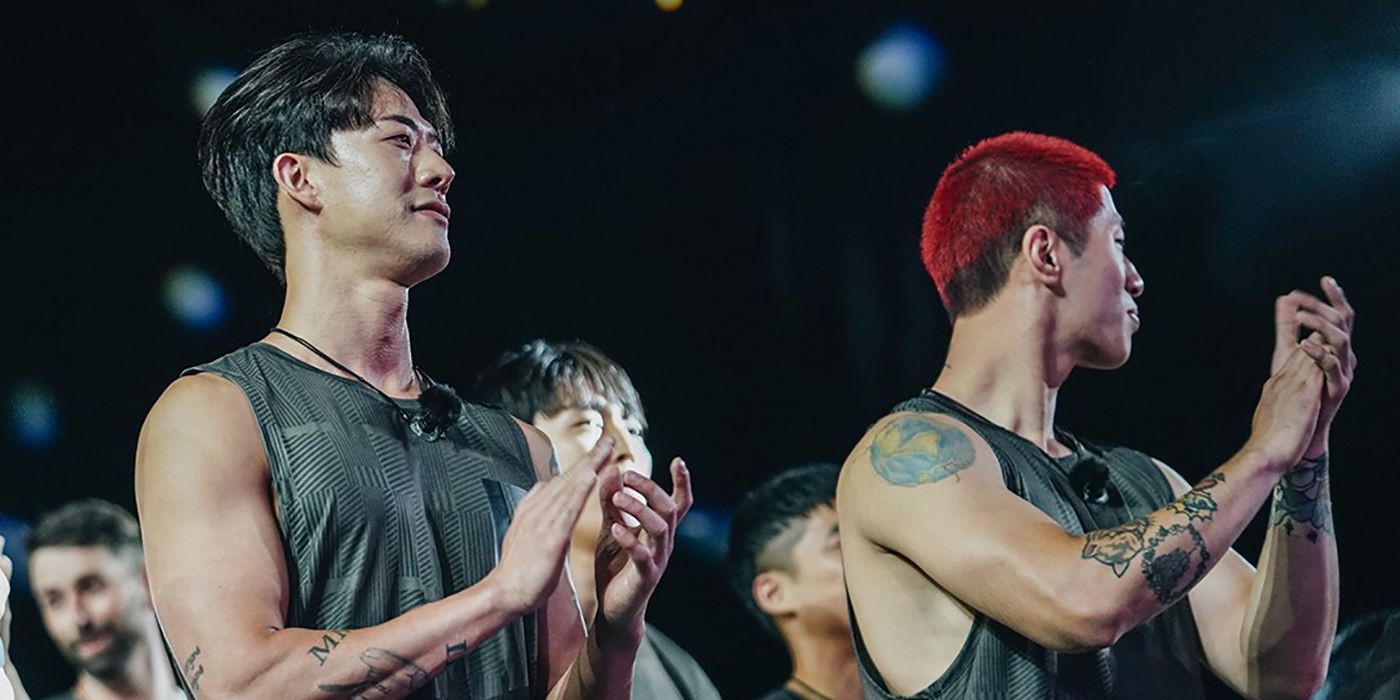 Creator: Jang Ho-gi
Cast: Sung-Bin Yun, Miracle Nelson, Hyunseung Cha
A South Korean response to extreme challenge competition series, Physical: 100 has been compared to The Titan Games, Special Forces, and American Ninja Warrior. Created by Jang Ho-gi, Physical: 100 gathered a collection of one hundred diverse athletes with backgrounds ranging from weightlifters, gymnasts, and wrestlers to Olympians, special operations soldiers, and Navy SEALs. Through head-to-head individual and team challenges, Physical: 100 uses a tournament structure to narrow the field, aiming to uncover the ideal human physique regardless of gender, experience, and training and hand them a cash prize. – Yael Tygiel
Bling Empire (2021-present)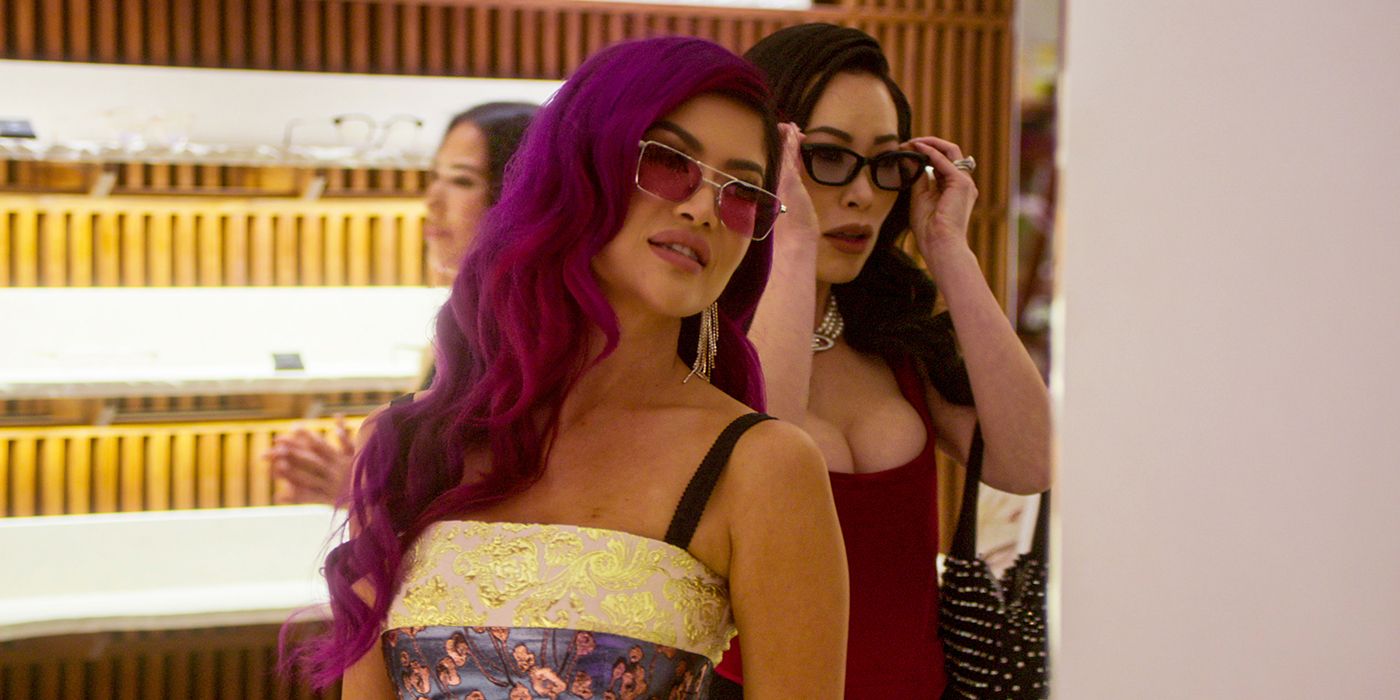 Cast: Kevin Taejin Kreider, Christine Chiu, Kelly Mi Li, Kane Lim, Kim Lee, Anna Shay
Originally described as real-life Crazy Rich Asians, Bling Empire began as a fascinating look at culture, assimilation, and status. The first American series to highlight an entirely East and Southeast Asian cast, Bling Empire focuses on a group of wealthy socialites from the Los Angeles area, and through its three seasons, the series has evolved from absurd to refreshing. Centering on a lavish and fun-loving group, including model Kevin Taejin Kreider, Christine Chiu (Dancing with the Stars), Anna Shay, and DJ Kim Lee, Bling Empire manages to entertain with trashy drama while also revealing an intriguing celebration of culture. – Yael Tygiel
The Toys That Made Us (2017-2019)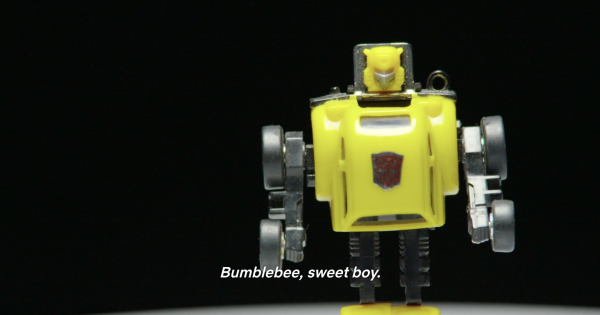 Creator: Brian Volk-Weiss
Cast: Donald Ian Black, Kirk Bozigian, Mark Bellomo, Jackie Breyer
The Toys That Made Us is a fascinating documentary series where each episode dives into the history and obsession with specific toys and some of the United States' greatest toy franchises. Created by the brilliant Brian Volk-Weiss, a thorough investigator and skilled documentarian, and playfully narrated by Donald Ian Black, the series showcases the journey from conception to cult status of iconic playthings like Barbie Dolls, LEGOs, and Professional Wrestling Action Figures. Presented across four-episode seasons with cute anecdotes and flashy, exciting graphics, The Toys That Made Us captivates its audience with unexpectedly interesting content. – Yael Tygiel
Love on the Spectrum (2019-2021)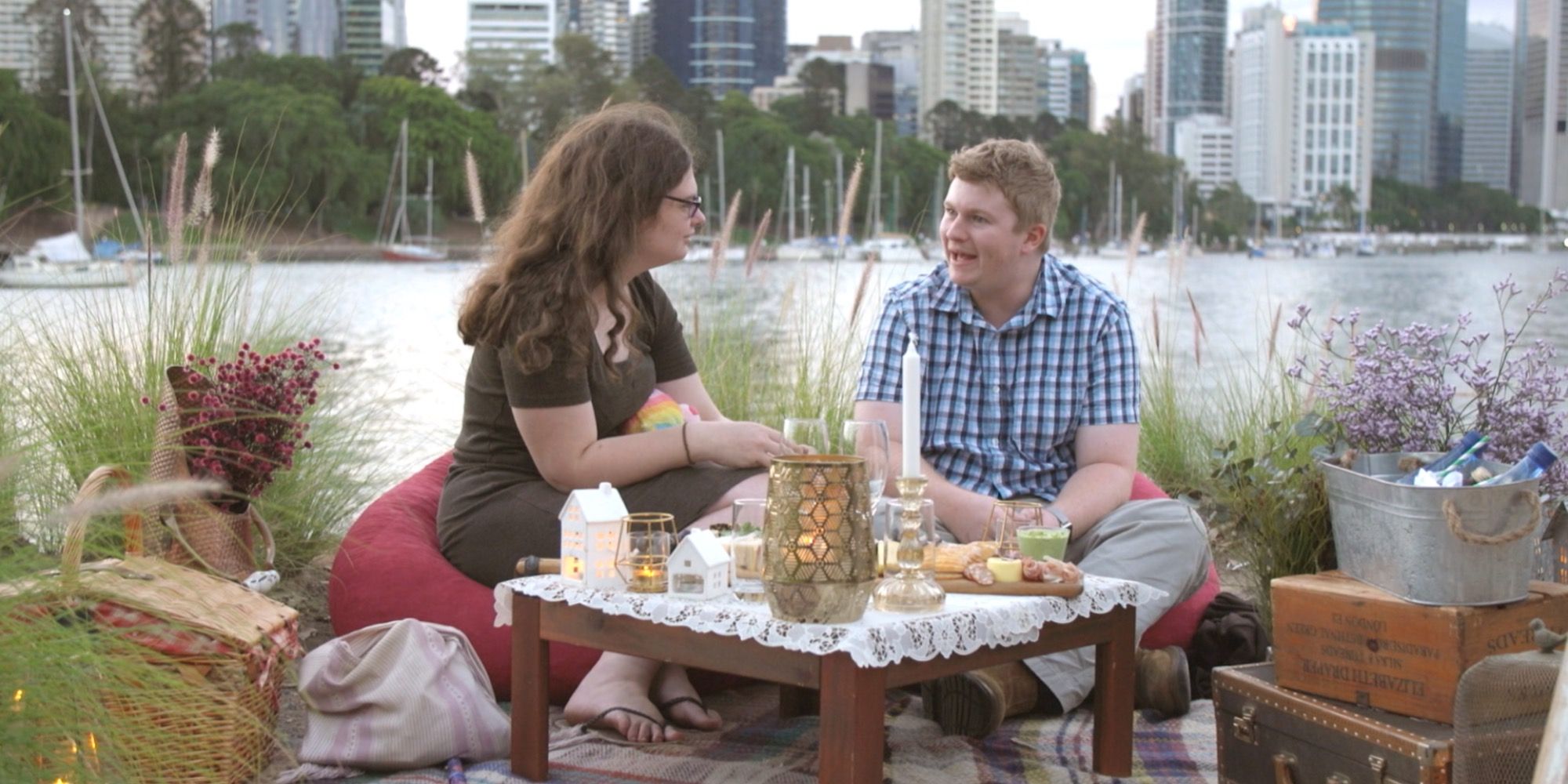 Cast: Brooke Satchwell, Michael Theo, Mark Radburn
Love on the Spectrum is a striking and raw docuseries about a selection of endearing young adults living on the autism spectrum who embark on dating adventures. Through these honest stories, Love on the Spectrum follows as these individuals handle vulnerability, seeking partners, dating, and even heartbreak. Although with unique circumstances, Love on the Spectrum reveals universal truths of love and companionship. Unmasking both similarities and differences with neurotypical family members and friends, Love on the Spectrum provides an organic view into the lives of the people it features. – Yael Tygiel
Cheer (2020-present)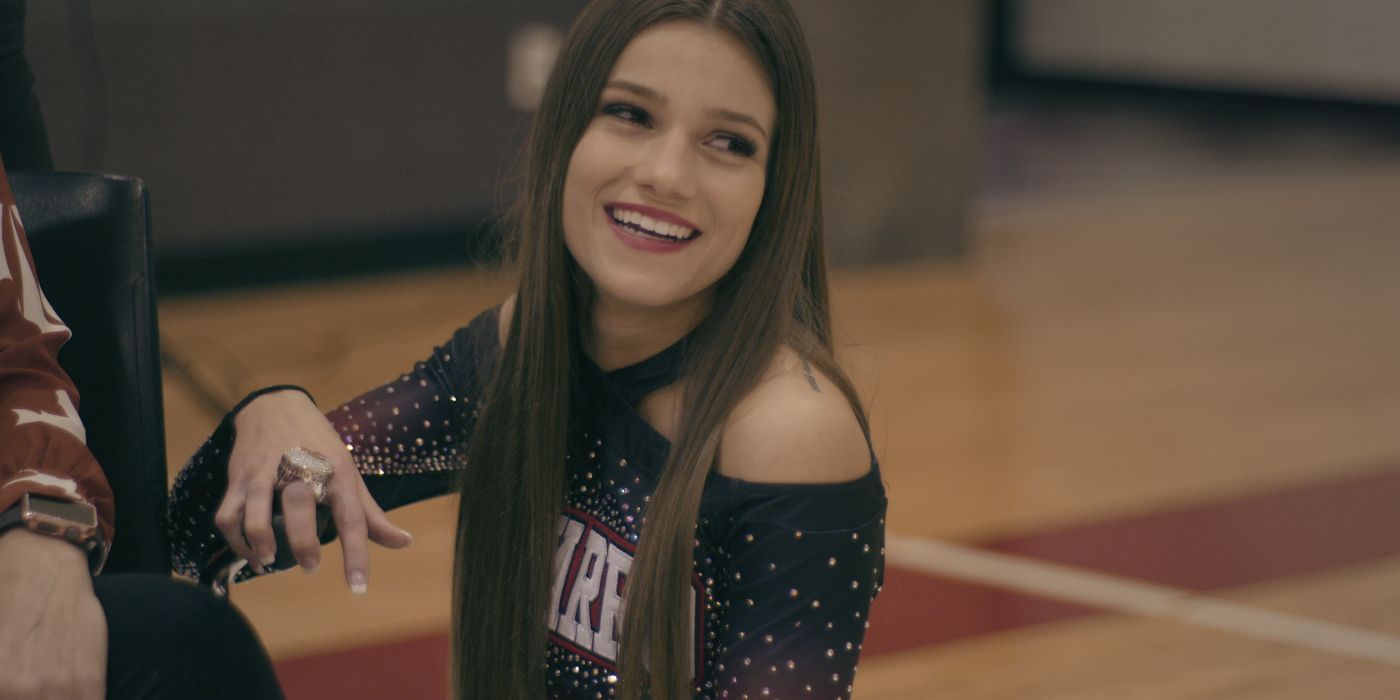 Cheer took the world by storm when it premiered in 2020 – and for good reason. The show follows the cheerleading team at Navarro College in the small town of Corsicana, Texas. Led by their intense yet caring coach Monica Aldama, the school has won a record number of championships, and the series shows all that it takes to premiere for such an event. The team uses grit and determination to overcome tragic pasts and injuries and make their dreams come true. The series won several Emmys for its first season and has been nominated for three more for its second season. – Taylor Gates
My Unorthodox Life (2021-present)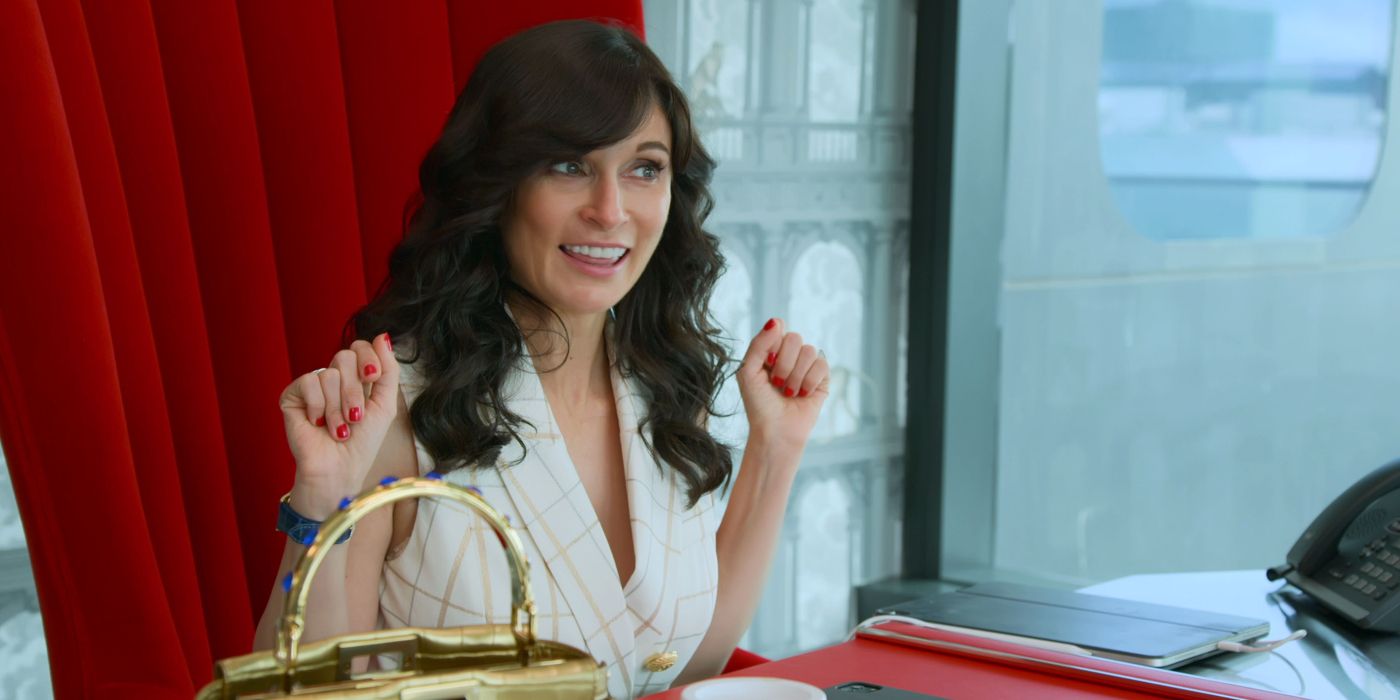 My Unorthodox Life follows fashion mogul Julia Haart and her children Batsheva, Miriam, Shlomo, and Aron. This reality series shows what their life is like since Julia left her husband and the family's strict Orthodox Jewish community and brought her kids with her to New York City. They have all adjusted differently to life outside the community. Miriam has followed in her mother's footsteps and embraced the world completely because she is now free to embrace her bisexuality. Batsheva, the oldest, is more hesitant because so much of her life was spent living life by incredibly specific rules. Shlomo is trying to find the balance between honoring the religious traditions he grew up with and finding his own path in religion. Aron, the youngest, splits his time between Julia and her ex-husband, who still lives in the community. Julia wants her kids to have the opportunity to find their own voice and place in the world without the predetermined roles dictated by their community. My Unorthodox Life has a lot of heart – it's abundantly clear how much Julia cares about her kids – while also featuring plenty of escapism through watching their wealthy lifestyle and the growth of Julia's fashion empire. – Brynna Arens
Selling Sunset (2019-present)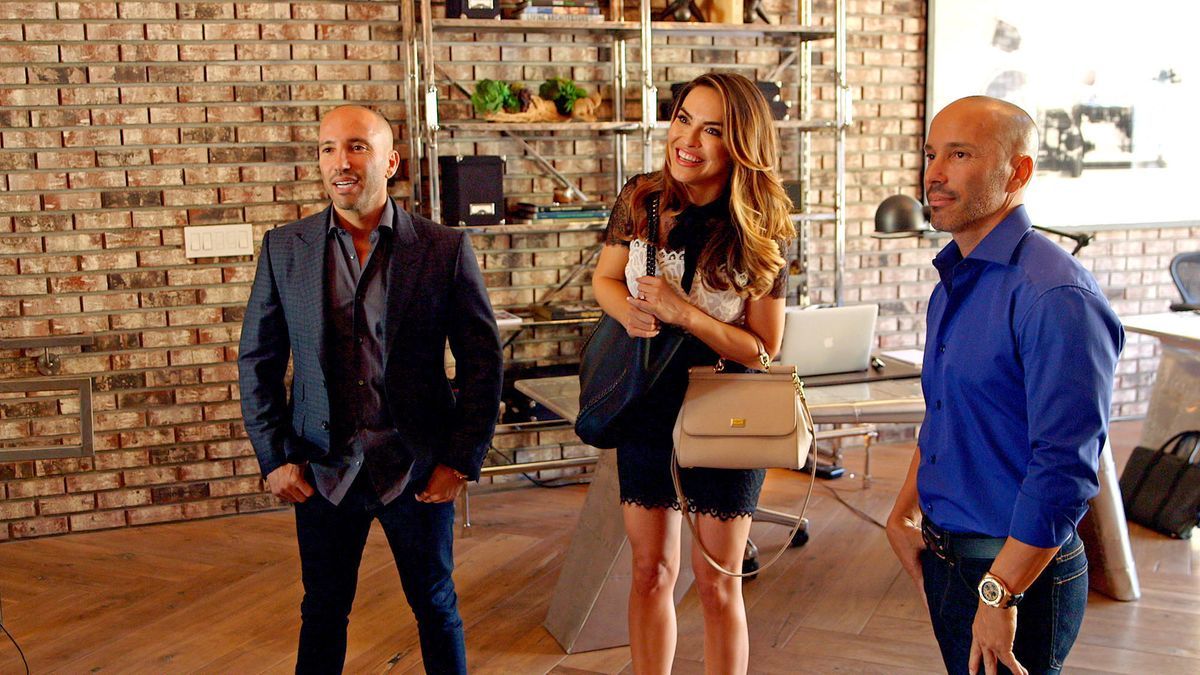 Selling Sunset is a show that features beautiful homes and even more beautiful people, high price tags and even higher drama. Featuring the realtors at The Oppenheim Group in Los Angeles, Selling Sunset has become a bit of a cultural phenomenon – and for good reason. It's an endlessly entertaining guilty pleasure. From the rivalry between Chrishell and Christine to Davina's struggle to sell a $75 million house, there's never a dull moment in this soapy series. – Taylor Gates
The Circle (2020-present)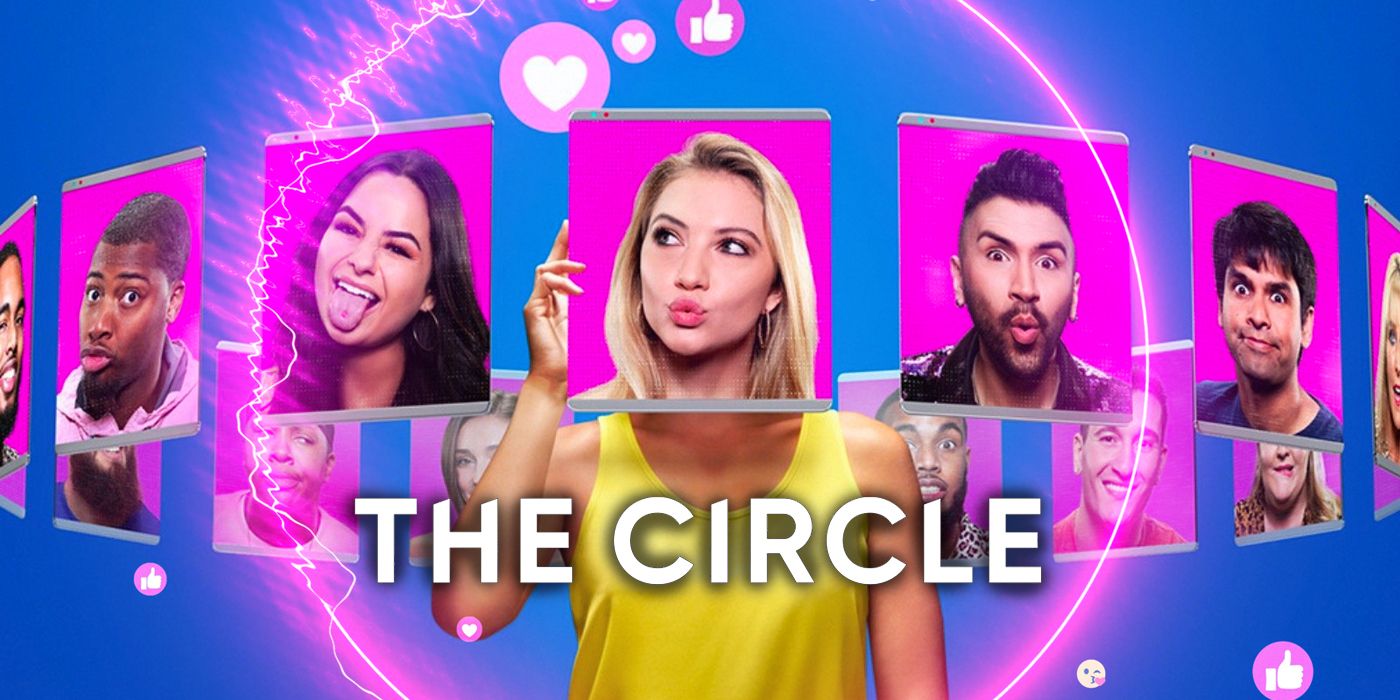 The Circle is a socially based competitive reality show with a twist. Much like in other productions of the genre, players must craft a likable, seemingly authentic personality, and build strong alliances in order to win a game that has a lot more to do with popularity than anything else. However, in The Circle, contestants face each other not in a spacious house or a secluded beach, but in a social media platform on which they can sign in as themselves or as a catfish. What follows is an interesting game that shows us how easily we can be deceived and how hard it can be to actually "be yourself". Every other episode, the players take a vote, and the two most popular are crowned influencers, earning the right to block any of the other profiles. Isolated in their little apartments, The Circle's contestants are a show apart, to the point where it's sometimes hard to understand why such an interesting person would choose to pose as someone else. After you're done with the three seasons of The Circle US, take a look at the French and the Brazilian versions of the show as well. — Elisa Guimarães
Queer Eye (2018-present)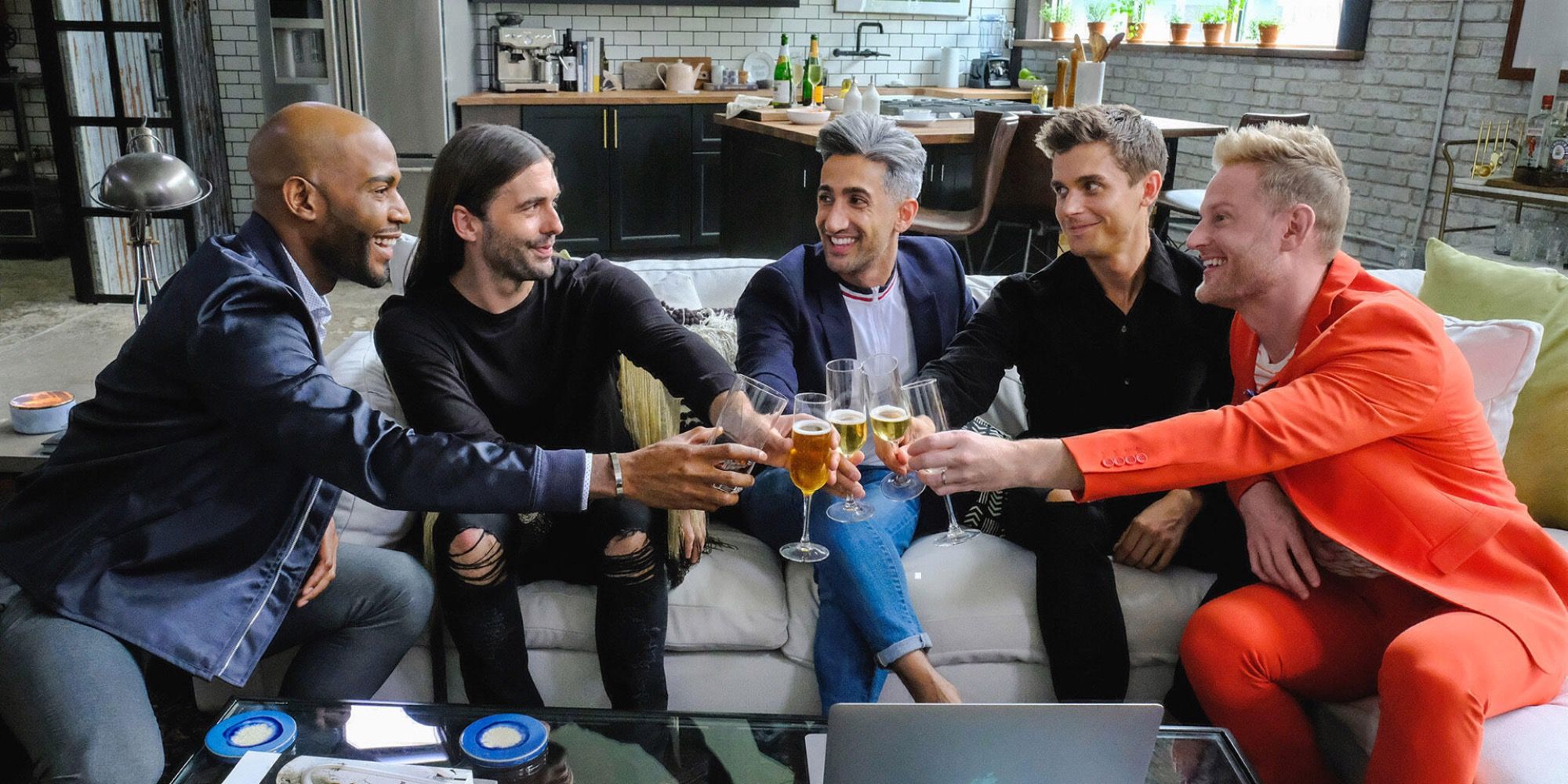 A remake of Queer Eye For The Straight Guy of the early 2000s, Queer Eye follows Antoni Porowski, Tan France, Karamo Brown, Bobby Berk, and Jonathan Van Ness as they help people become the best versions of themselves. Now on its fourth season, Queer Eye showcases people of all backgrounds and ages across America. An amazing display of culture, confidence, and the connections people make, it's a great watch for all.
Tidying Up With Marie Kondo (2019)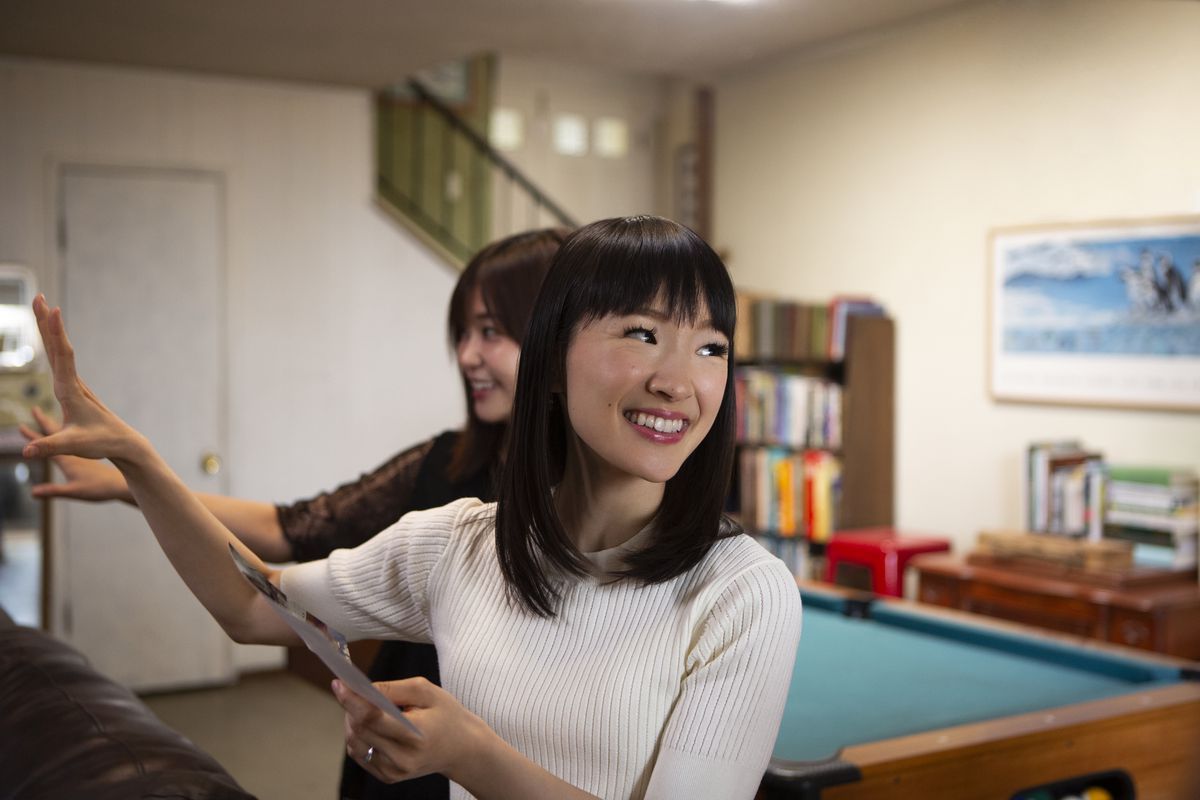 Unless you've been living off the grid, you've undoubtedly heard of Marie Kondo and her popular tidying up technique: Only keep things that bring you joy. In the Netflix series Tidying Up with Marie Kondo, the tidying expert visits people to help them clear the clutter out of their homes and lives. Whether you love organization yourself or are looking for some inspiration, Tidying Up provides a relaxing escape from the chaos of real life.
The Great British Baking Show (2010-present)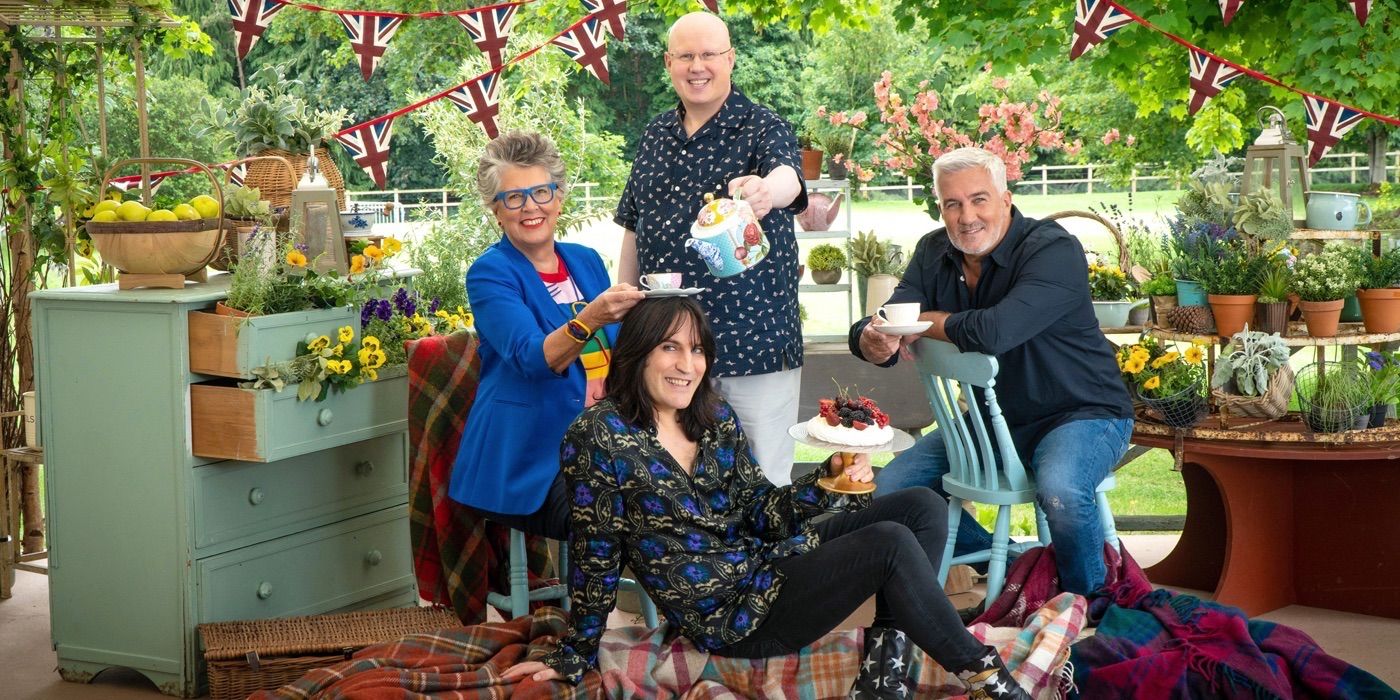 It's no secret that The Great British Baking Show has captured the attention of people across the globe. The series follows a group of amateur bakers as they compete over 10 weeks in a variety of challenges in hopes of being named the best at the end. As the difficulty increases, tensions rise and skills increase. Unlike some American cooking competition shows, there's no nastiness or overly dramatic editing to be found in Great British Baking Show. The contestants and judges are all kind and supportive of one another, making for a deeply pleasant experience. This is quite possibly the best baking show around.
Girls Incarcerated (2018)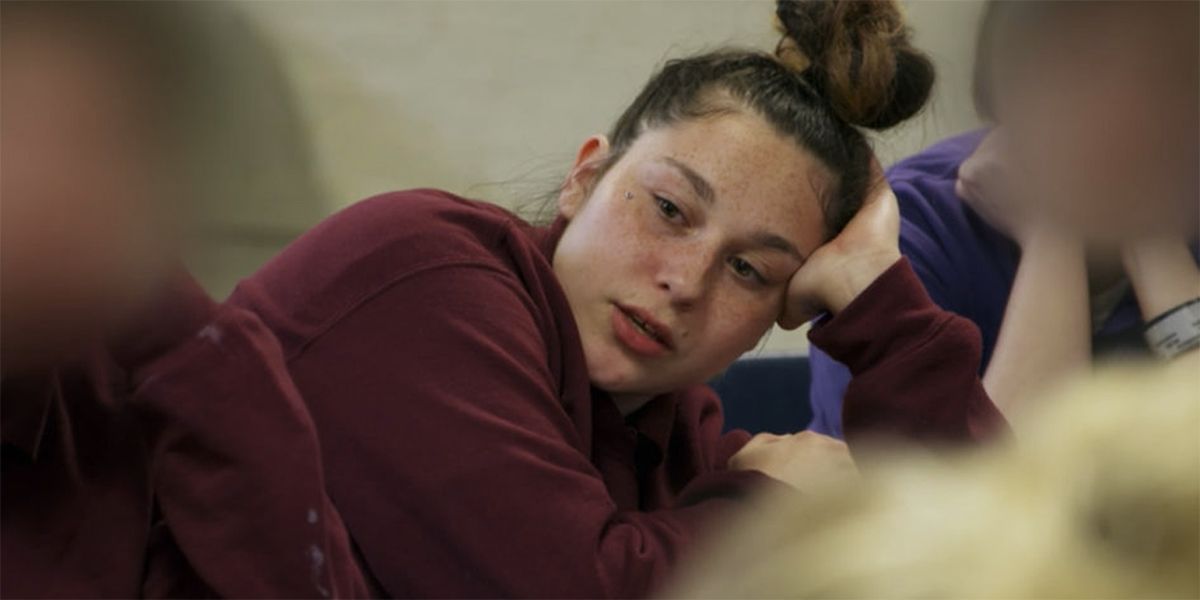 While there are a great deal of shows which focus on life in prison, this is a unique look at what incarceration is like for girls in juvenile detention centers. Girls Incarcerated shares the stories of girls in two centers in Indiana as they work to turn things around in their lives. At the same time it is an honest look at what it's like to miss teenage milestones and to face the consequences of your choices at a young age.
Dating Around (2019-present)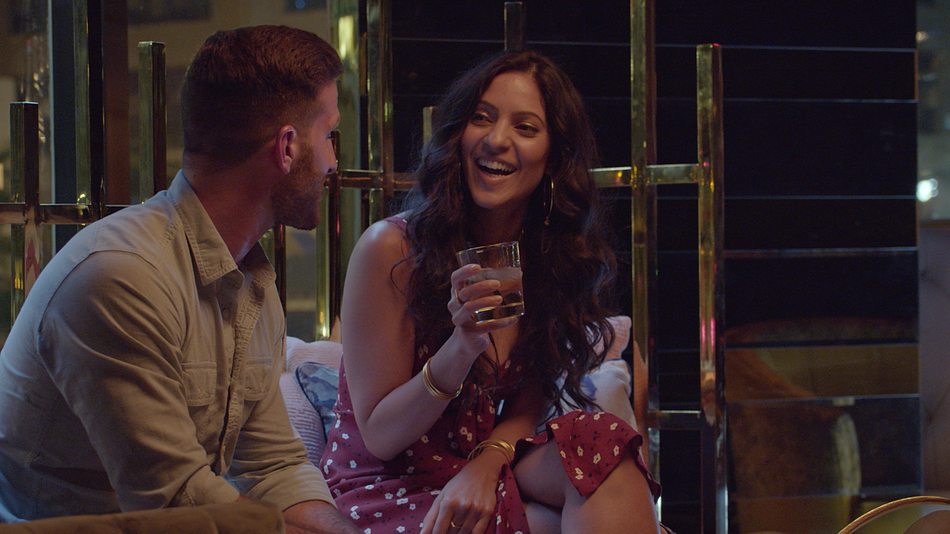 There's no denying it: dating is hard. Dating Around understands that and believes that quantity may be the trick to finding the right person. In each episode, a single person goes on blind dates with five individuals and chooses who they would like to have a second date with. If you love dating shows for the intrigue and the awkwardness, this provides all of that and more—plus maybe even the chance of actually finding love?
Taco Chronicles (2019-present)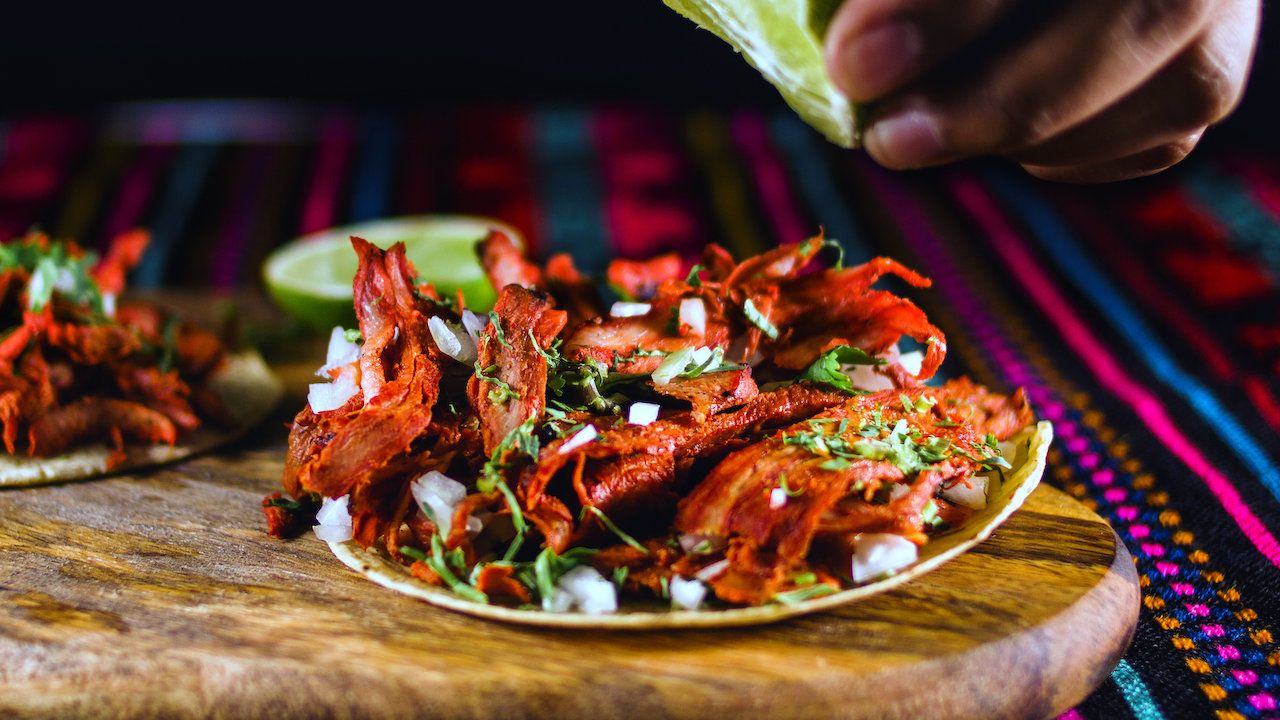 This Spanish language Netflix series digs deep into an indisputable treasure in the world of food: the taco. In each episode, Taco Chronicles explores the origins of a specific style of taco and how it became the recipe it is today. Part tribute to tacos and part history lesson, this is a great look at how this delicious creation came to be. But be prepared, it's impossible to watch without getting hungry.
Blown Away (2019-present)
While most competition shows seem to focus on either cooking or completing an intensive physical series of challenges, Blown Away stands out as a more elegant form of a competitive reality show. Through a series of prompts, contestants create their most exquisite blown glass for the chance at going home with $60,000 in prizes. If you love art, design, and precision, this is the one to watch.
The Casketeers (2018-present)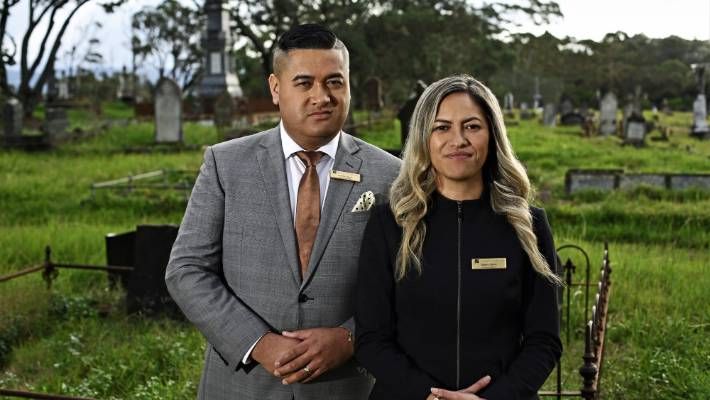 Following the story of Māori funeral directors Francis and Kaiora Tipene of Tipene Funerals in New Zealand, The Casketeers is an honest and interesting look into what it's like to take care of the dead. With humor and class, the pair open up their business and explore the culture and customs that come with moving others to their final resting place.
Nailed It! (2018-present)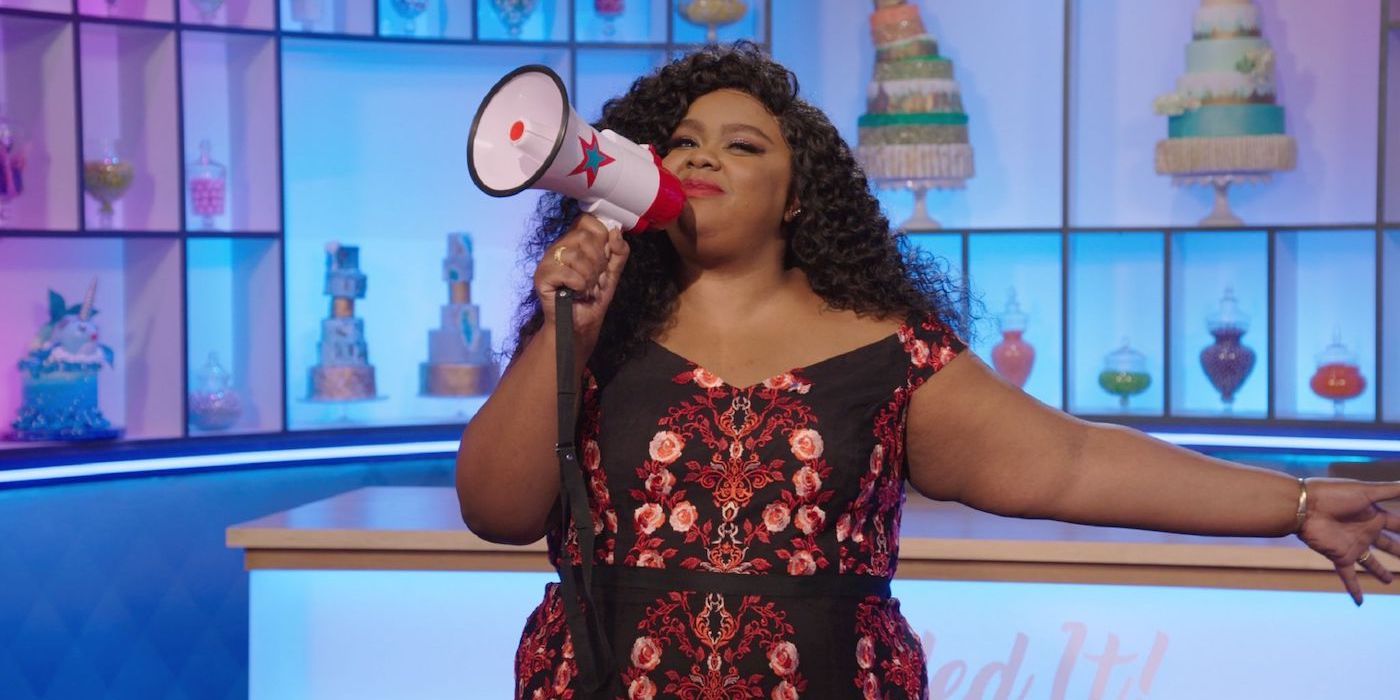 For anyone who watches cooking shows only to feel worse about their minimal skills in the kitchen and thus writes them off, Nailed It! is about to change all that. Instead of presenting experts, the show has painfully bad home bakers compete for a $10,000 prize. It's made all the more hilarious by having them re-create actual wonders of baking and seeing the mess that is presented.
Amazing Interiors (2018-present)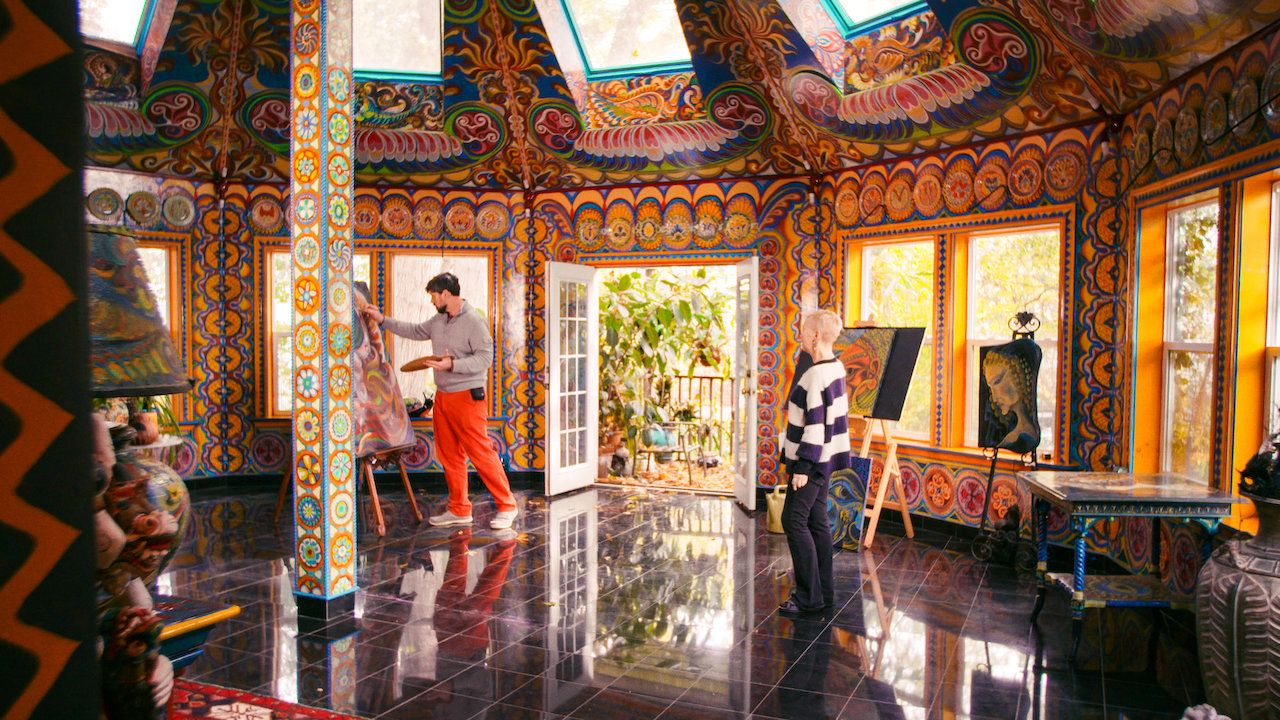 In comparison to The World's Most Extraordinary Homes, this show focuses on the interior design instead of the architecture of homes. In Amazing Interiors, viewers are taken inside some wild creations such as a home circus and a life-sized doll house. If you think your tastes are outlandish, just wait until you see what the featured subjects have come up with.
https://collider.com/best-reality-shows-on-netflix/ Best Reality Shows on Netflix (May 2023)