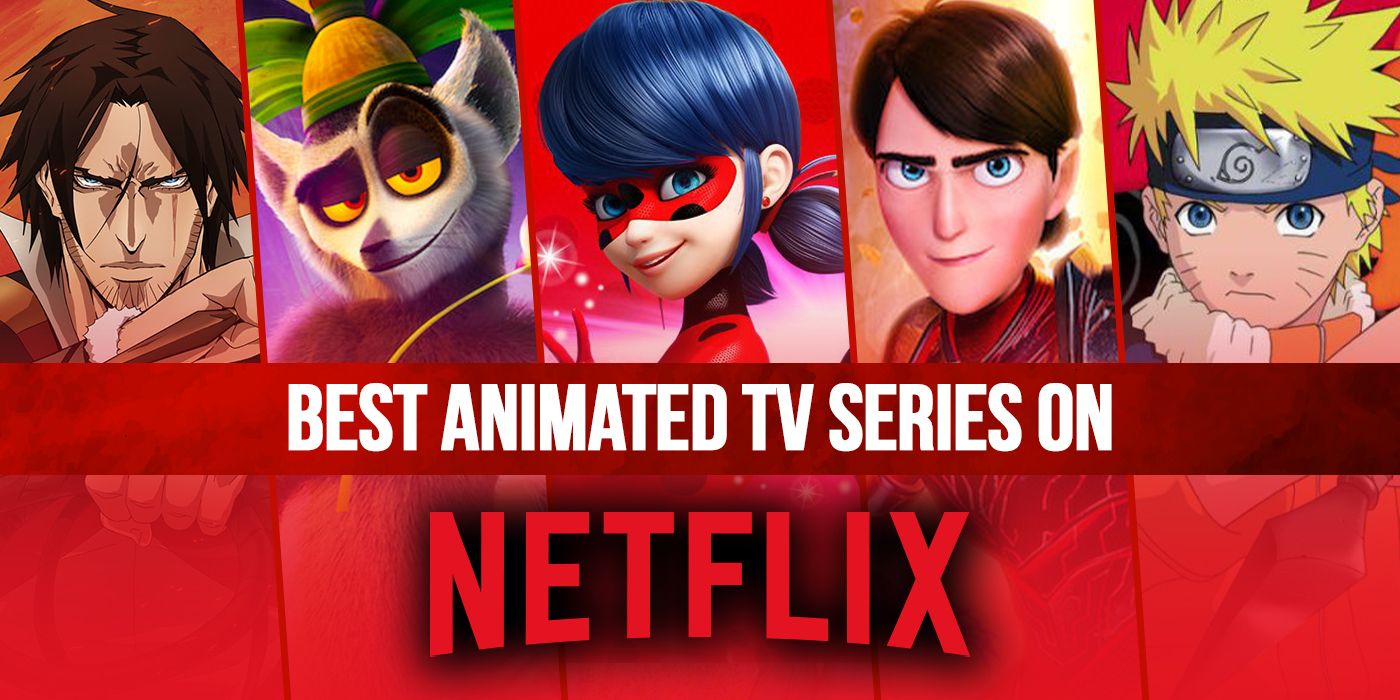 When it comes to streaming content on Netflix, you have a lot of choices. A lot. We're here to help you narrow the vast library down to something a little more manageable. And if you're looking for classic cartoons, world-famous anime series, or the latest in computer-generated animation, then you've come to the right place!
Each month, we'll comb through Netflix's collection of animated series, from traditional childhood favorites to the streaming provider's own original series. If you're an anime fan, there's a lot here to be excited about, though Netflix does struggle with providing the entire run of some of the longer series, often offering up only the first season as a teaser. However, they're also the only place to find current, ongoing series like the rebooted Voltron Legendary Defender and the Emmy-winning Trollhunters from Guillermo del Toro. And if you want to relive some of your favorite childhood moments, or share then with younger audiences, shows like The Magic School Bus are a great start!
As Netflix continues to add new shows, we'll revisit Netflix's new additions and updates to ongoing series to bring you the best of the best of their animated TV series offerings. Be sure to come back to see what's changed, and let us know your favorites in the comments and we'll make sure they get added to the list! In the meantime, check out the best available animated TV series below.
For more recommendations, check out our list of the best shows on Netflix, best animated shows on Hulu, or the best cartoons for adults.
Editor's note: This list was updated March 2023 to include Hoops.
RELATED: The Best Kids & Family Movies on Netflix
Hilda (2018-present)
Created by: Luke Pearson
Cast: Bella Ramsey, Ameerah Falzon-Ojo, Oliver Nelson
A heartwarming and surprisingly insightful story about a girl named Hilda (Bella Ramsey) who moves from the edge of the woods with her mother to the walled-in city of Trollberg. Set in a pastel-colored fantasy world where elves and trolls and witches exist, Hilda is fun for younger audiences and for adults as well. With lessons about being open to what is foreign to you and accepting those who are different, Hilda is all about sharing life lessons through the lens of a cartoon world. The artwork of Mercury Filmworks combines muted color tones with rounded simply drawn 2d characters to create an idyllic life. Still, the intriguing city of Trollberg isn't all fun and games, as they are often threatened by trolls from the woods. Hilda and her friends explore and eventually learn the truth of what is going on at the heart of the issue. A highly entertaining and soft-spoken series, this is one to enjoy with the kids or binge-watch all on your own. — Therese Lacson
Hoops (2020)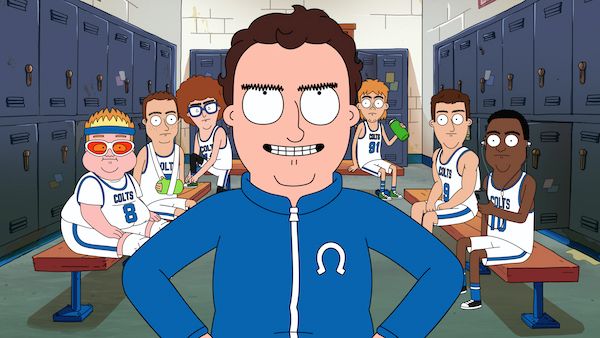 Creator: Ben Hoffman
Cast: Jake Johnson, Ron Funches, Cleo King, Natasha Leggero
A short-lived adult animated comedy from Ben Hoffman, Hoops follows a high school basketball coach named Ben, voiced by Jake Johnson (Spider-Man: Into the Spider-Verse). Through the show's 10 episodes, Coach Ben attempts to improve his miserable life by leading the team to victory — only to be thwarted by his players' lack of skills and his own hot-headed attitude. Benefiting from an uproariously entertaining script and unfiltered foul-mouthed characters like Coach Ben, Hoops also features an unequivocally hilarious voice talent, including beloved actor Ron Funches (Harley Quinn) and the underrated Natasha Leggero. – Yael Tygiel
Midnight Gospel (2020)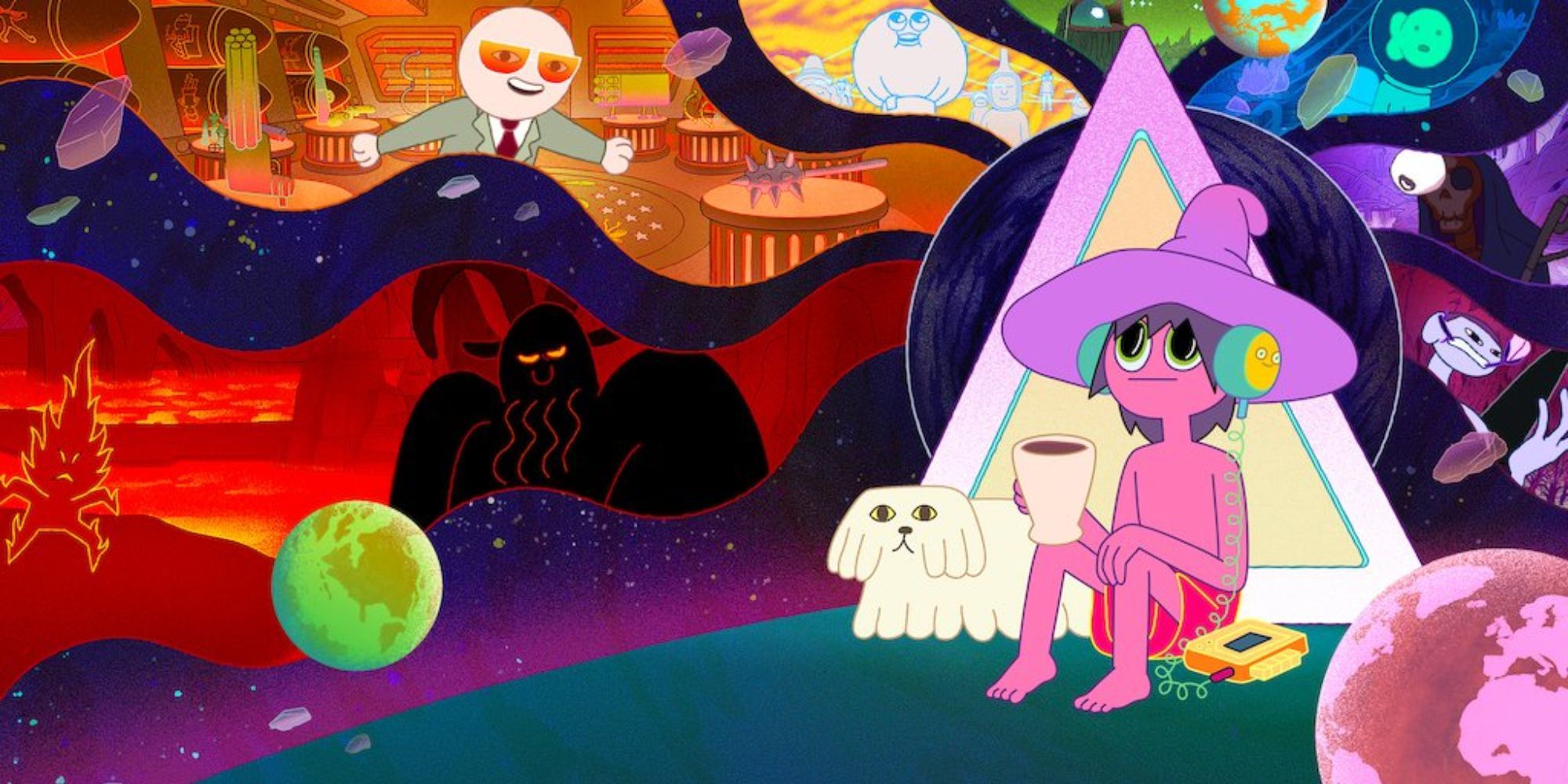 Creators: Duncan Trussell, Pendleton Ward
Cast: Phil Hendrie, Duncan Trussell, Joey Diaz, Doug Lussenhop
Co-created by Pendleton Ward and Duncan Trussell, The Midnight Gospel is a surreal animated science-fiction comedy series where Trussell stars as the voice of Clancy, a space podcaster who travels through multiverses interviewing beings about life and death. Co-starring with Trussell is Phil Hendrie, voicing the Universe Simulator, among other characters. Utilizing unique art styles, The Midnight Gospel's true highlight is the weirdly beautiful, psychedelic animation. Though The Midnight Gospel was short-lived, the very trippy series investigates existential questions through conversations voiced by recognizable comedians likeMaria Bamford, Stephen Root, and Natasha Leggero.– Yael Tygiel
Jurassic World: Camp Cretaceous (2020-2022)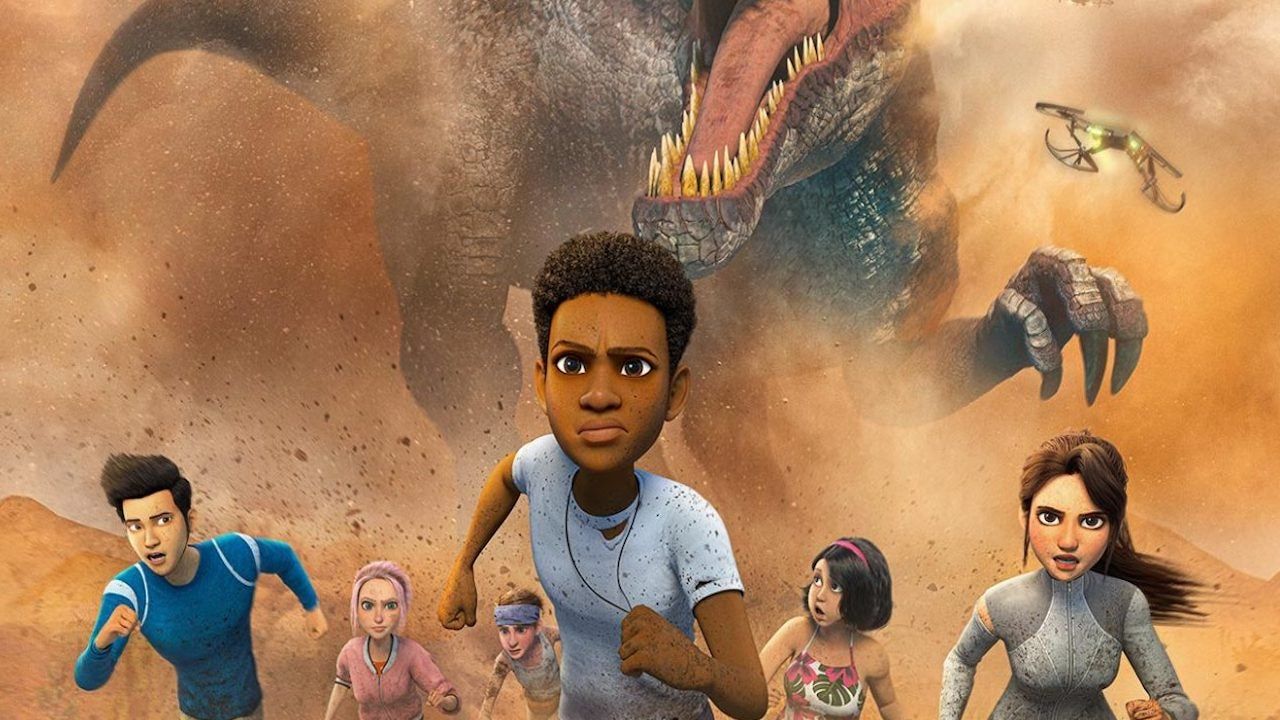 Creator: Zack Stentz
Cast: Paul-Mikél Williams, Jenna Ortega, Sean Giambrone, Raini Rodriguez, Kausar Mohammed
Jurassic World: Camp Cretaceousis an action-packed animated series inspired by the hit dinosaur franchise. Developed for television by Zack Stentz, Camp Cretaceous follows a group of teenagers given an opportunity to attend an exclusive adventure at Camp Cretaceous on Isla Nublar. Featuring the voices of Jenna Ortega (Wednesday), Sean Giambrone (The Goldbergs), and Paul-Mikél Williams (Westworld), Camp Cretaceous unfolds when these six teens unite to survive as dinosaurs break free from their habitats, wreaking havoc on the island. With surprisingly high stakes for a series intended for younger audiences, Camp Cretaceous carefully embraces the Jurassic Park threats with youthful spirit and heart. – Yael Tygiel
Kotaro Lives Alone (2022-present)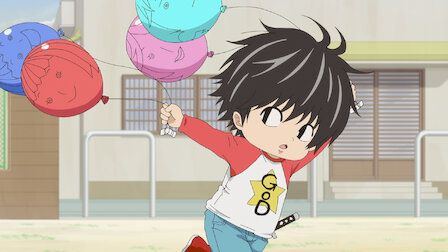 Cast: Rie Kugimiya, Kayleigh McKee, Jennifer Losi, Heather Gonzalez
Based on the Manga, Kotaro Lives Alone is a cute series about a Manga artist named Shin Karino and his 5-year-old neighbor boy, Kotaro, who lives all by himself in a dilapidated apartment building. Not only does Kotaro's mysterious circumstances find him without parents, but the series doesn't dwell on the intrigue. An adorably shrewd animated show, Kotaro Lives Alone can lean a tad dark at times but seems more interested in introducing a slew of distinct characters who are neighbors in Kotaro's building. Kotaro Lives Alone is strange, entertaining, and unexpectedly wholesome. – Yael Tygiel
The Fairly OddParents (2001-2017)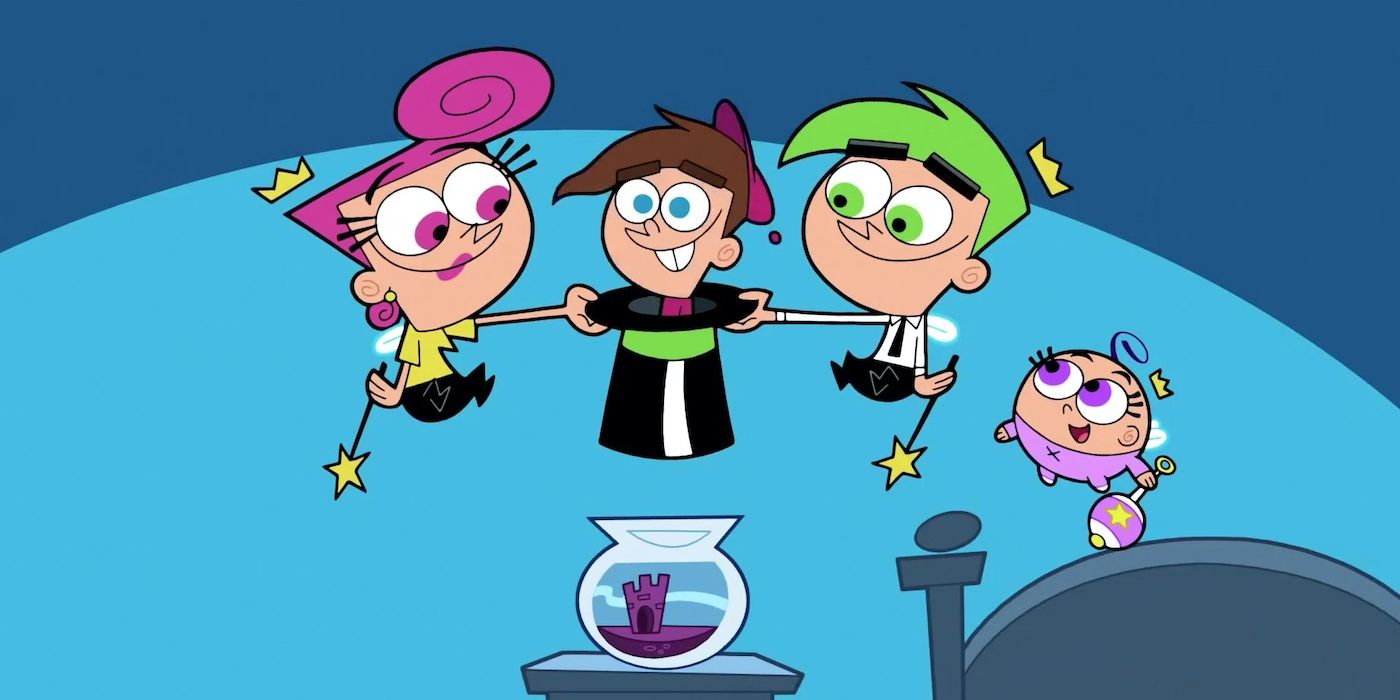 Created by: Butch Hartman
Cast: Tara Strong, Susanne Blakeslee, Daran Norris
Timmy is an average kid that no one understands. If you were a frequenter of Nickelodeon in the early 2000s, odds (pun intended) are good that you remember this show. The series follows Timmy Turner (Tara Strong), a 10-year-old boy who gets by with a little help from his fairy godparents: Cosmo (Daran Norris) and Wanda (Susanne Blakeslee). The two of them can grant any of Timmy's wishes, often to help him deal with his evil babysitter Vicky (Grey DeLisle) or crazy teacher Mr. Crocker (Carlos Alazraqui). These wishes usually backfire – to comedic effect. Quirky and hilarious, check out The Fairly OddParents for a trip down memory lane, or introduce younger kids, nieces, or nephews to it. – Taylor Gates
Q-Force (2021-present)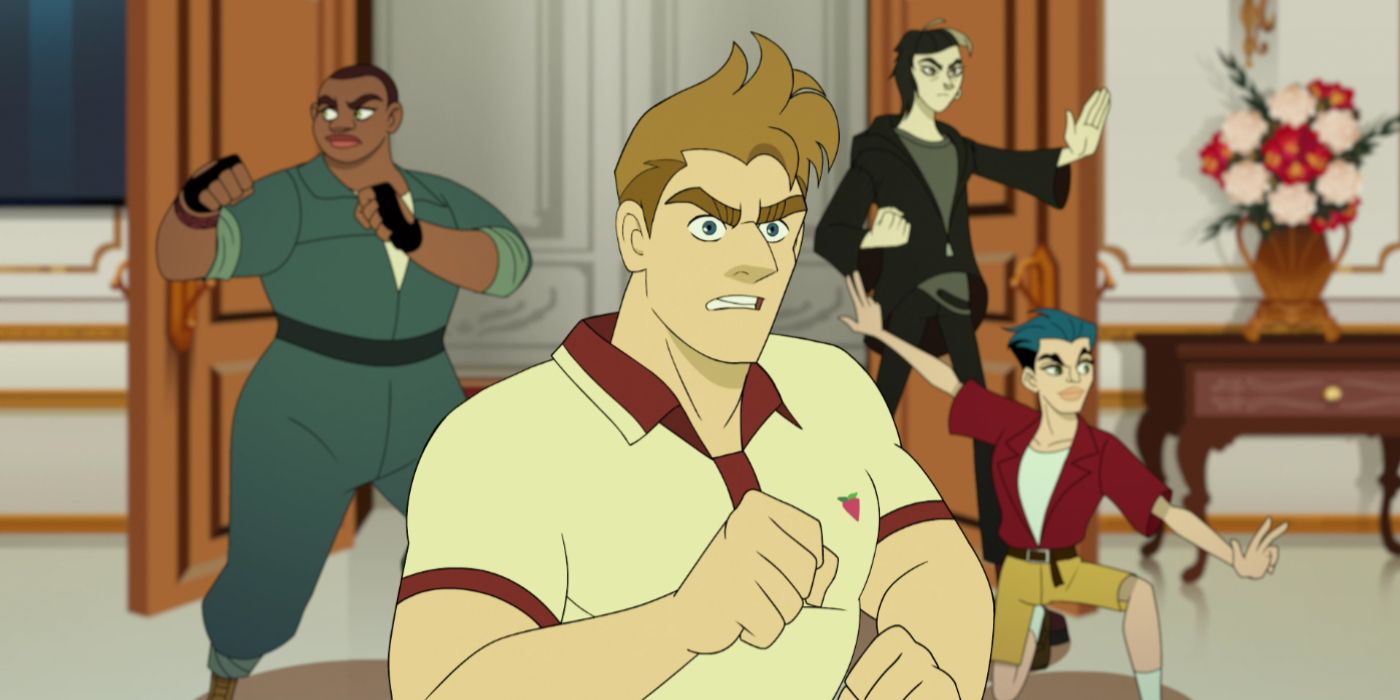 Created by: Gabe Liedman
Cast: Sean Hayes, Matt Rogers, Wanda Sykes, Patti Harrison
Q-Force centers around a group of unappreciated LGBTQ+ super spies headed by Steve Maryweather (Hayes). Though he was a rising star at the American Intelligence Agency before coming out, after revealing his sexuality, he found himself discriminated against. When he decides to prove himself to the AIA, however, he must work not only with his team but also accept a straight man into the fold. Q-Force is not only hilarious but also surprisingly heartwarming. – Taylor Gates
Pacific Rim: The Black (2021-2022)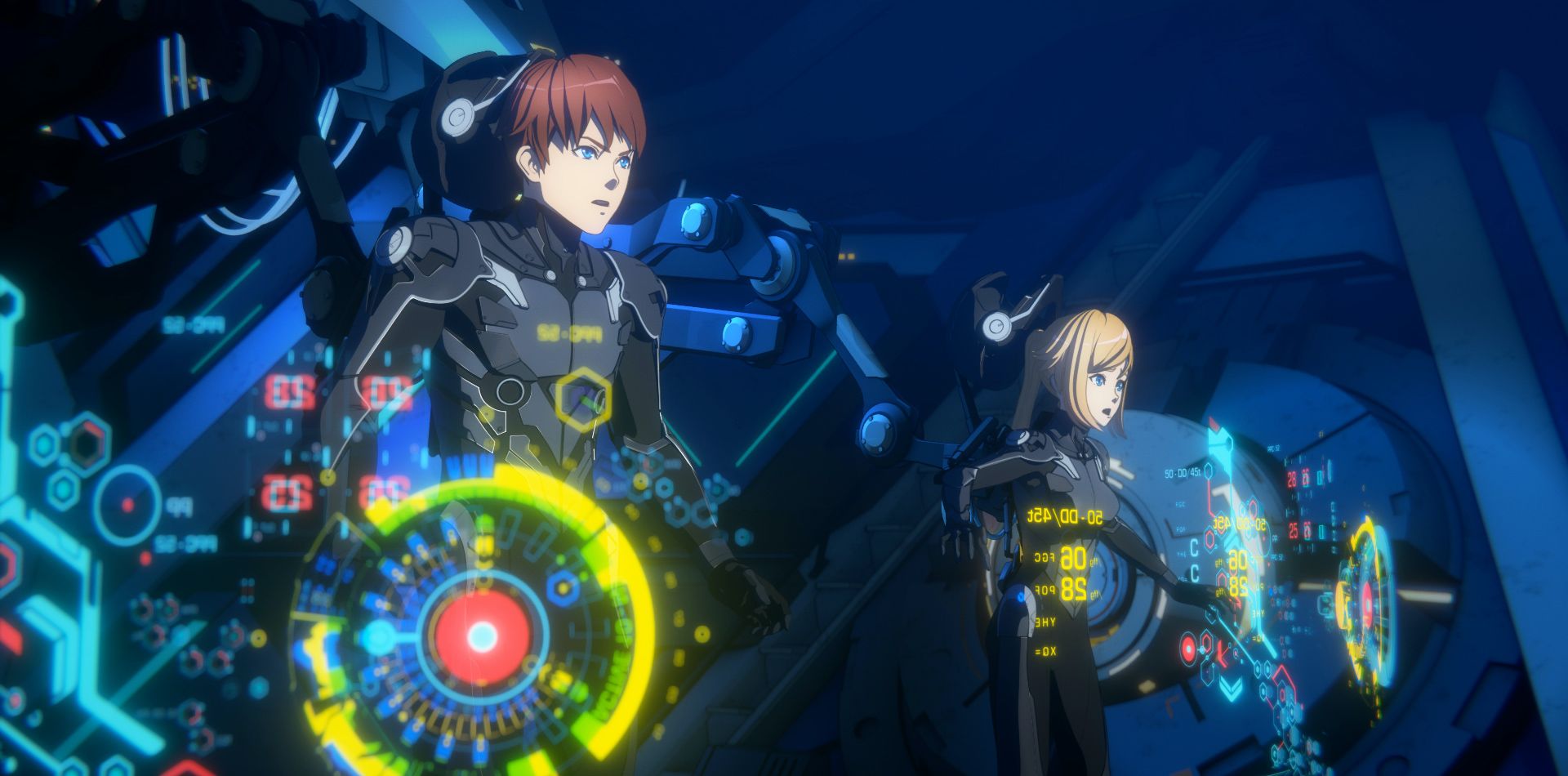 Created by: Guillermo del Toro and Travis Beacham
Cast: Calum Worthy, Gideon Adlon, Erica Lindbeck, Ben Diskin
There are some worlds that you encounter in the realm of genre fiction that just feel ripe for expansion beyond their initial forms — Guillermo del Toro's Pacific Rim being among them. From the very first glimpse of the war between kaiju and humans, the latter of whom are forced to pilot large armed robots known as Jaegers in order to fight back, it's clear that this long-spanning conflict has plenty of mileage to fuel stories beyond what initially premiered on the big screen. Enter Pacific Rim: The Black, which was released a year ago today and which follows two siblings whose parents have left them behind to fight the kaiju war but never return. Determined and driven, they uncover an abandoned Jaeger and decide to enter the battle themselves while searching for their parents at the same time. And if that sparks your interest, you should know that there's already a Season 2 in the works. – Carly Lane
Love, Death & Robots (2019-present)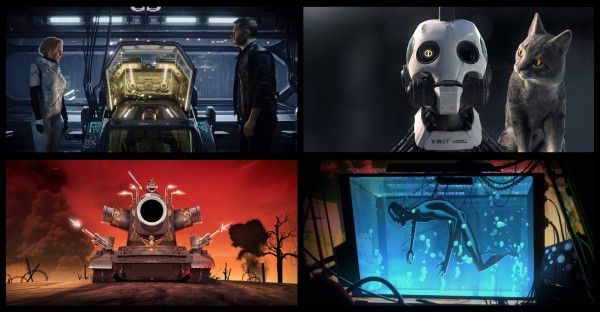 Developed by: Tim Miller
Underground gladiator fights, three robots wandering through an abandoned city after a post-apocalyptic event, a tiny civilization growing inside an antique fridge, farmers who pilot mecha suits to defend their land from giant insect creatures — these stories only scratch the surface of what can be found within the anthology series Love, Death & Robots, with each episode hailing from a different set of creators and animation teams across the globe to absolutely staggering effect. The success of said stories might vary depending on the viewer, but some installments will leave you thinking as hard as marveling, and another volume of episodes is slated for release sometime this year. – Carly Lane
Maya and the Three (2021)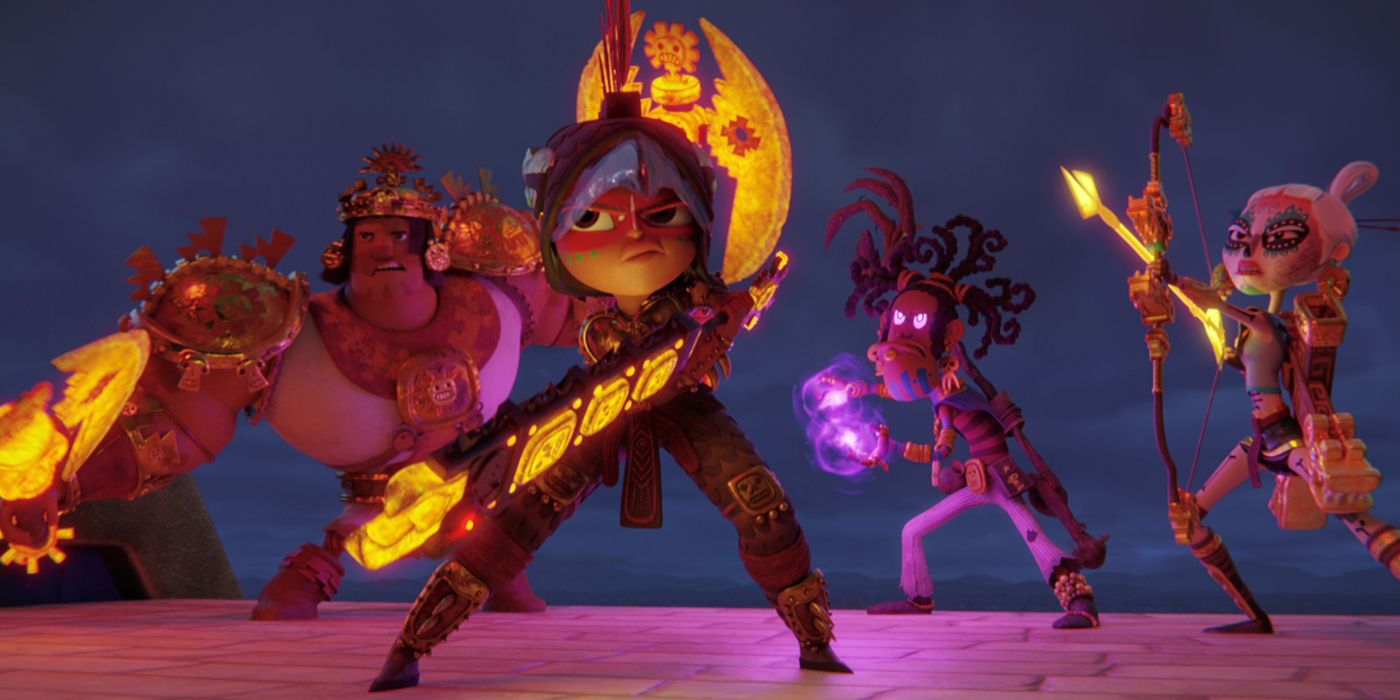 Created by: Jorge R. Gutiérrez
Cast: Zoe Saldaña, Diego Luna, Allen Maldonado, Stephanie Beatriz
There are some shows that come around that frankly feel cinematic in scale in a way that almost defies the medium itself; Maya and the Three, a limited series that debuted on Netflix last year, is among them, and if the visuals don't lure you in from the jump, maybe the excellent voice cast listed above (with even those names barely scratching the surface of the talent involved) will do the rest? Maya and the Three tells the story of the titular Teca warrior princess as she sets out on a journey across a world inspired by Mesoamerican cultures with the aim of finding three warriors of prophecy who are meant to help her defeat the God of War. Not only is it an epic story, it's a feat of animation infused with cultures and sensibilities that don't often get placed front and center in this realm. – Carly Lane
Aggretsuko (2018-present)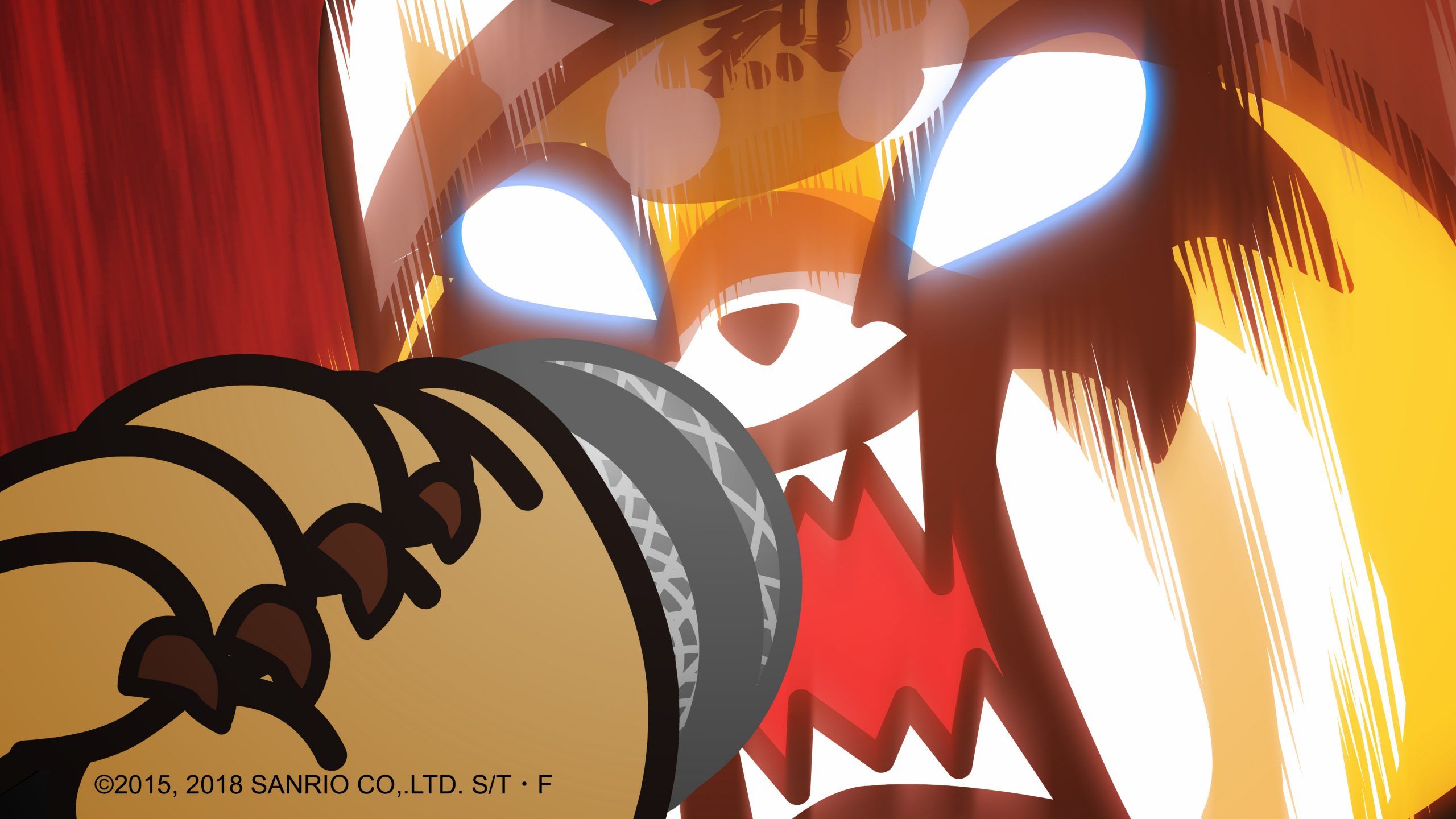 Created by: Rarecho
Cast: Erica Mendez, Josh Petersdorf, Katelyn Gault, Ben Diskin
There's something incredibly charming yet equally cathartic about Aggretsuko, which first started out as a series of animated shorts before becoming an anime for Netflix. It might revolve around an anthropomorphic red panda, but said panda (Retsuko) is also stuck in a dead-end job dealing with so many relatable problems that face people of a certain generation. In order to cope with her stress, Retsuko heads to her local karaoke bar every night and leaves it all on the stage as she screams through some epic death metal tunes. Who hasn't wanted to do exactly that before, am I right? But the show isn't just about the benefits of releasing stress; it's about getting in touch with your emotions and evolving how you face certain problems instead of instinctively running away from them — which, in the end, helps Retsuko find even more of her inner voice. – Carly Lane
Arcane (2021-present)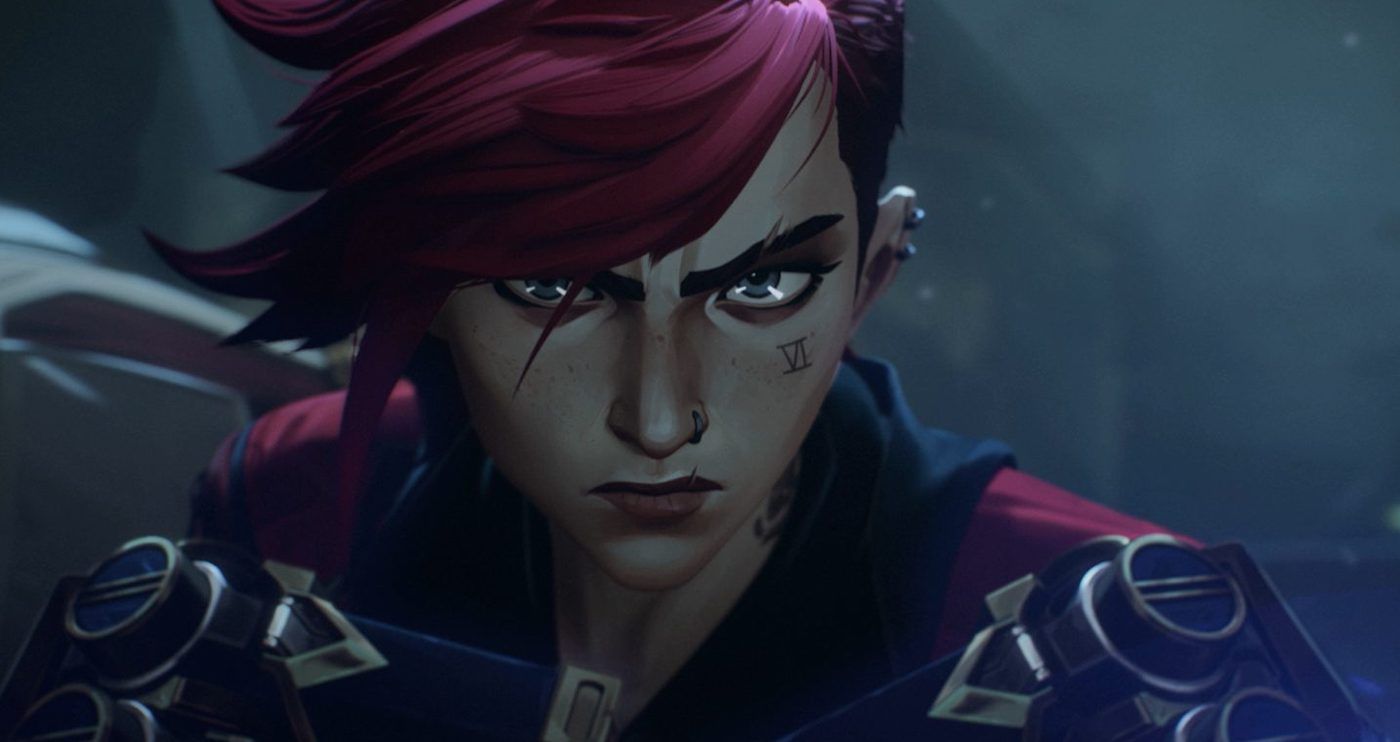 Created by: Christian Linke and Alex Yee
Cast: Hailee Steinfeld, Ella Purnell, Kevin Alejandro, Katie Leung
There might be no bigger surprise on the list in recent memory than Arcane, which premiered almost quietly in contrast to how it concluded — with an almost-immediate renewal for Season 2. It's technically set in the realm of League of Legends, but for any newbies who are worried about whether the series will be too difficult to follow without lots of preceding lore in their back pocket, fear not: this is an example of a show that you can dive into without really even needing to know much of a backstory. The series thrives on characters over lore, and as Vi, lead Hailee Steinfeld solidifies her rule over the most honored season of television known as Hailee Steinfall (which consists of this, Dickinson, and Hawkeye). Treat yourself to some stunning visuals, an engrossing story, and the promise of more to come. – Carly Lane
Cowboy Bebop (2021)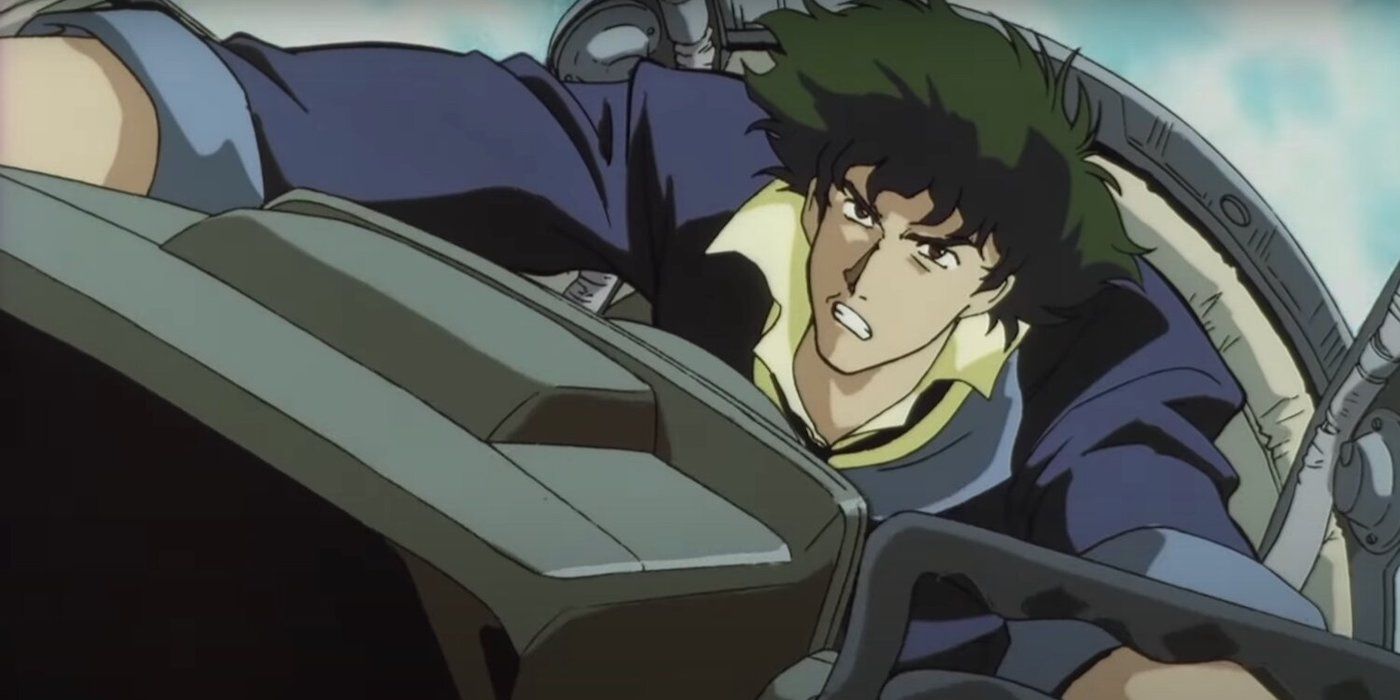 Created by: Hajime Yatate (consisting of Shinichirō Watanabe, Keiko Nobumoto, Toshihiro Kawamoto, Kimitoshi Yamane, and Yoko Kanno)
Cast: Koichi Yamadera, Unsho Ishizuka, Megumi Hayashibara, Aoi Tada
Albeit short-lived overall (only clocking in at a total of 26 episodes, which is admittedly brief for an anime series), Cowboy Bebop has earned plenty of critical and audience acclaim and with good reason. The series, which first premiered in 1998, is set to become a live-action adaptation on Netflix — and thanks to the streamer, you can also check out the anime's only season beforehand if you want to find out exactly how closely the upcoming TV show nailed Spike Spiegel, Faye Valentine, Jet Black, and a Very Good Boy named Ein. (Plus, who can say no to composer Yoko Kanno's legendary score?) Whether you prefer your anime subbed or dubbed, both versions are quality too. – Carly Lane
Inside Job (2021-present)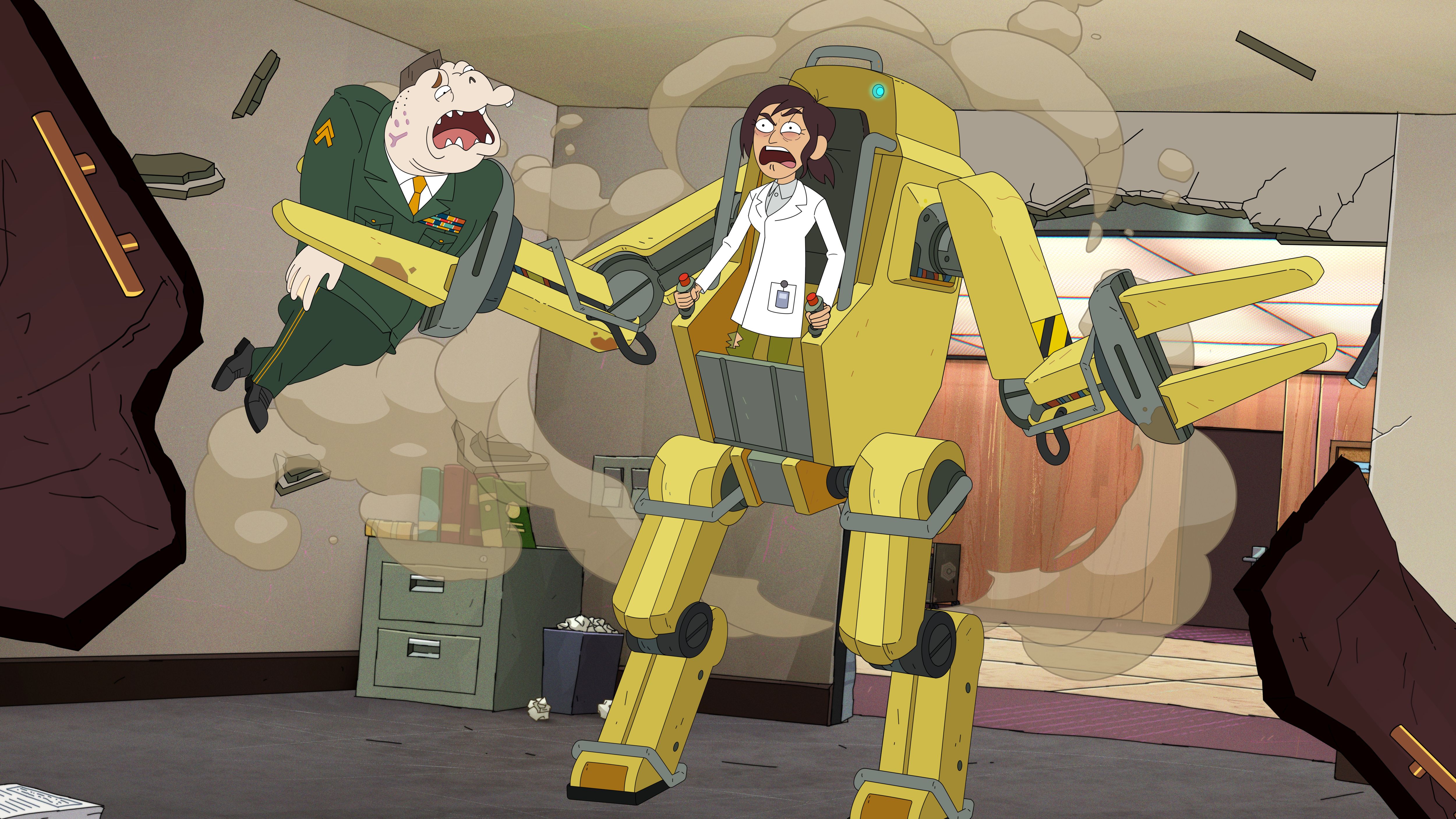 Created by: Shion Takeuchi
Cast: Lizzy Caplan, Christian Slater, Clark Duke, Tisha Campbell
Delightfully demented, this animated series from Gravity Falls writer Shion Takeuchi takes its wild premise and keeps the energy escalating. Centered around Cognito, Inc, the nefarious corporation behind all of the conspiracy theories that you thought were fake but are actually far too real, the hilarious plotlines (including a riff on what really happened with the original moon landing that will totally change the way you think about Neil and Buzz) come with a fascinating rumination on whether it's possible to fix a broken system from within. Plus, the voice cast is extraordinary, with Lizzy Caplan standing out as a nascent mad scientist whose heart is somewhere close to the right place. After only 10 episodes, Inside Job is a cult classic in the making. – Liz Shannon Miller
Neo Yokio (2017-2018)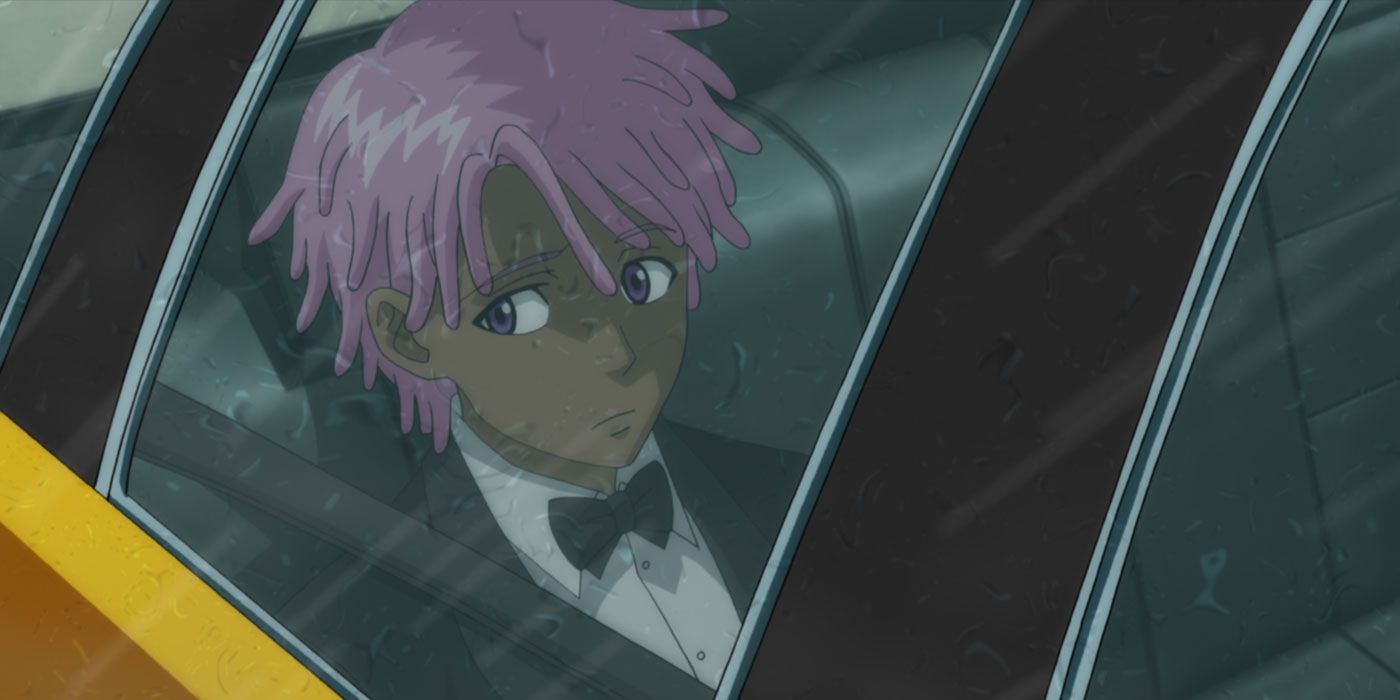 Created by: Ezra Koenig
Cast: Jaden Smith, Jude Law, Tavi Gevinson, Susan Sarandon
A strange but lovely little series, Neo Yokio comes from unexpected television creator Ezra Koenig and features a wild voice cast, including Jaden Smith as a disaffected but wealthy demon fighter and Jude Law as his loyal robot butler. While it's a short run (one season, plus a Christmas special), the series is a pop of wild imagination set in a very different world, with a very different vibe from more traditional anime. Yet nonetheless just as entertaining. – Liz Shannon Miller
Masters of the Universe: Revelation (2021-present)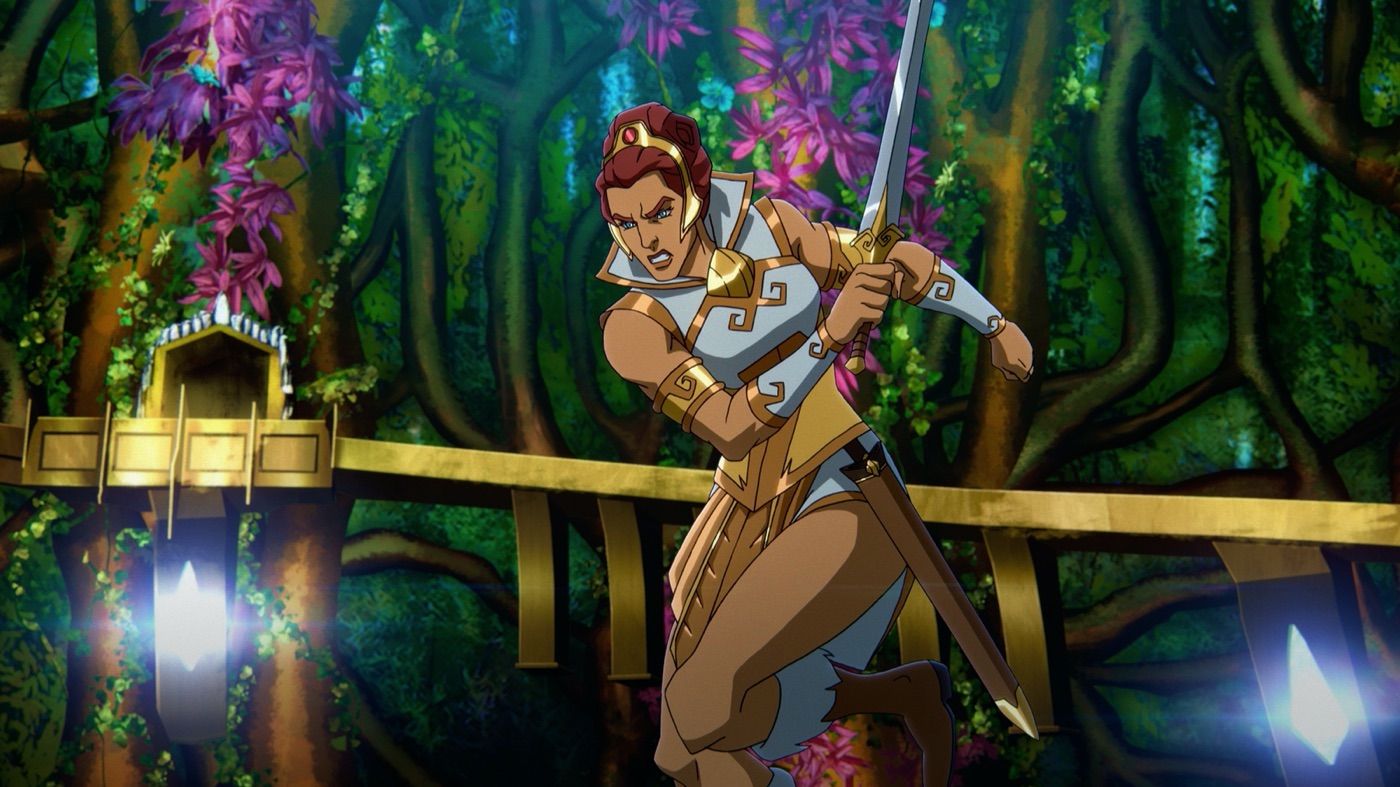 Created by: Kevin Smith
Cast: Chris Wood, Mark Hamill, Liam Cunningham, Sarah Michelle Gellar
This animated series from, yes, nerd auteur Kevin Smith might have pissed off some fanboys when it premiered this summer, but that's because they weren't ready for this fresh, surprising, funny, and heart-wrenching take on the world of He-Man and Eternia. The series begins with a shocking twist, followed by serious apocalypse vibes as Teela (perfectly voiced by Sarah Michelle Gellar) is the one tasked to save the literal universe from ending. The voice cast is packed with both legends as well as unexpectedly great choices, with a special shout-out owed to Griffin Newman, whose voice work as Orko totally transforms the character from a one-time punchline to the heart of the series. – Liz Shannon Miller
Avatar: The Last Airbender (2005-2008)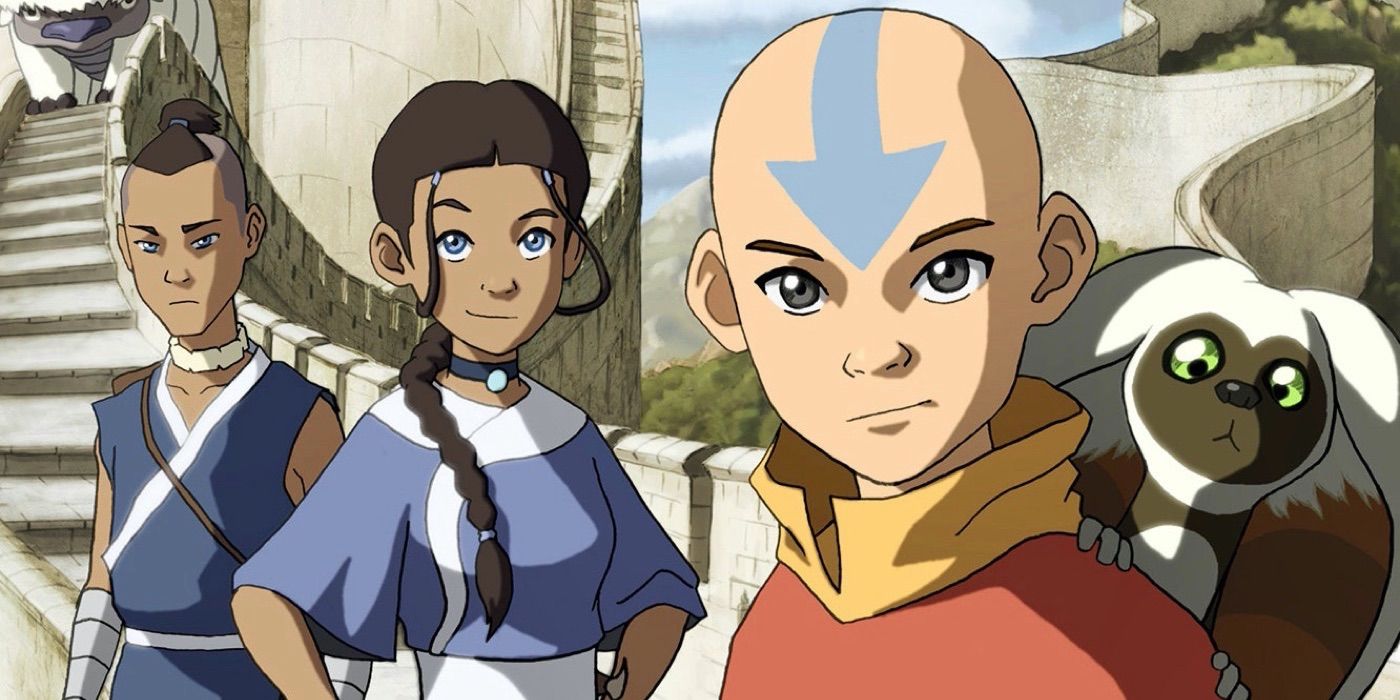 Created by: Michael Dante DiMartino and Bryan Konietzko
Cast: Zach Tyler Eisen, Mae Whitman, Jack DeSena
We're adding Avatar: The Last Airbender to this list after an extended absence, since its availability has been in flux in recent years. But perhaps you've never heard of the wildly popular and influential animated series? Perhaps you want to watch it for the first time? Well you should do so! Charming, smart, emotional, and enthralling, Avatar stands out for the way in which it brought together so many sensibilities for, ostensibly, a children's show — but one that transcends all levels to stand out as an epic achievement in television, across the board. Plus, it's also quite cute and funny sometimes! (Appa freaking rules.) If you've never seen it before, give it a shot, and if it's been a while, you might consider binge-ing again. – Liz Shannon Miller
F Is For Family (2015-2021)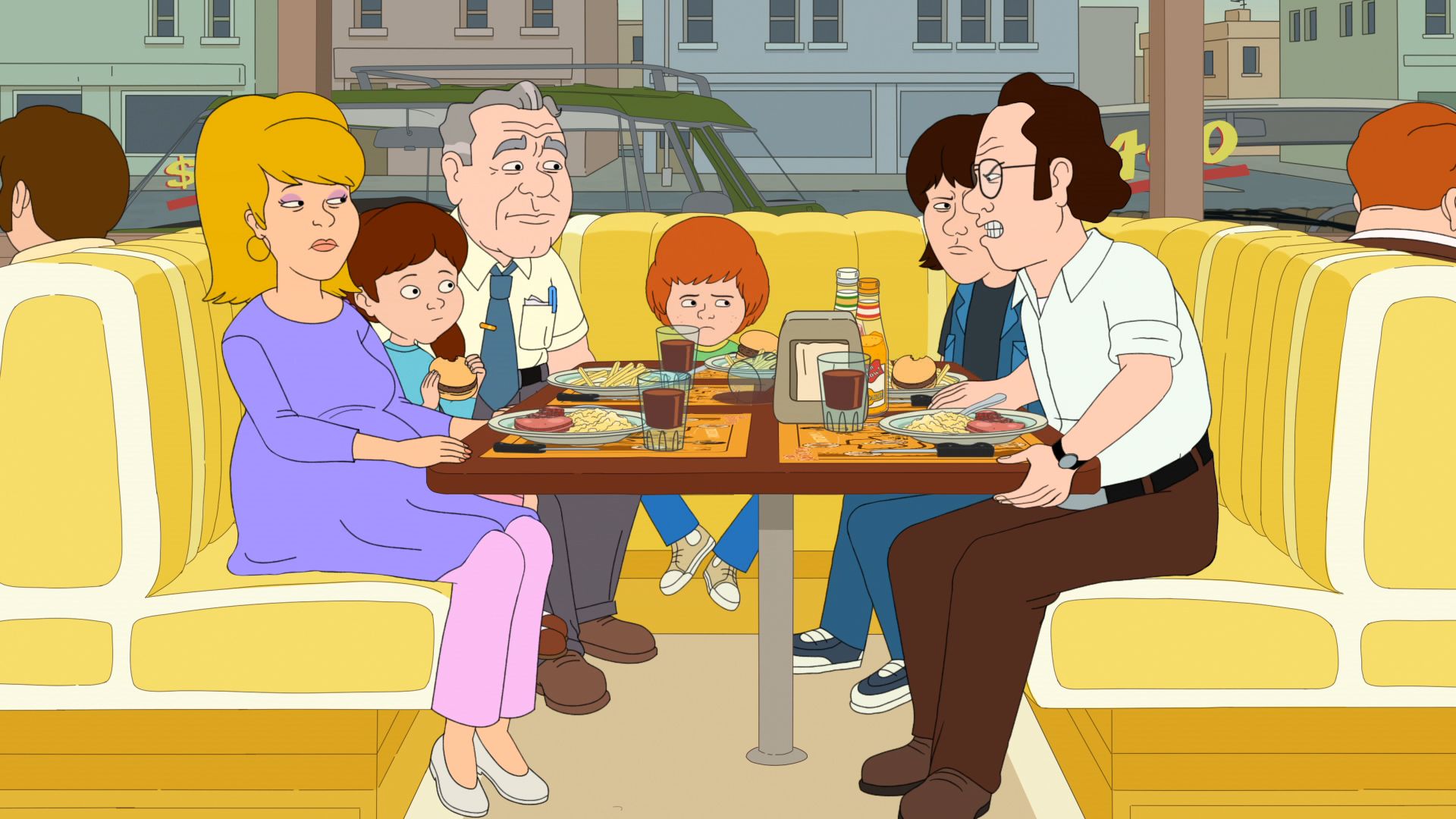 Created by: Bill Burr and Michael Price
Cast: Bill Burr, Laura Dern, Justin Long, Debi Derryberry
Delivering Archie Bunker vibes in animated form, Bill Burr uses F Is For Familyto take an unfiltered look at his childhood growing up in suburbia during the 1970s. The stacked voice cast, along with the grounded storytelling and eclectic characters, go a long way towards making this show stand out against similar series, with Burr's distinctive rasp making up the rest of the distance. As of writing the fifth and final season is set to debut soon; it'll be missed, but we'll have plenty of memories to look back on (and because they're not our memories, they'll be hilarious to watch again). – Liz Shannon Miller
Tuca and Bertie (2019-2021)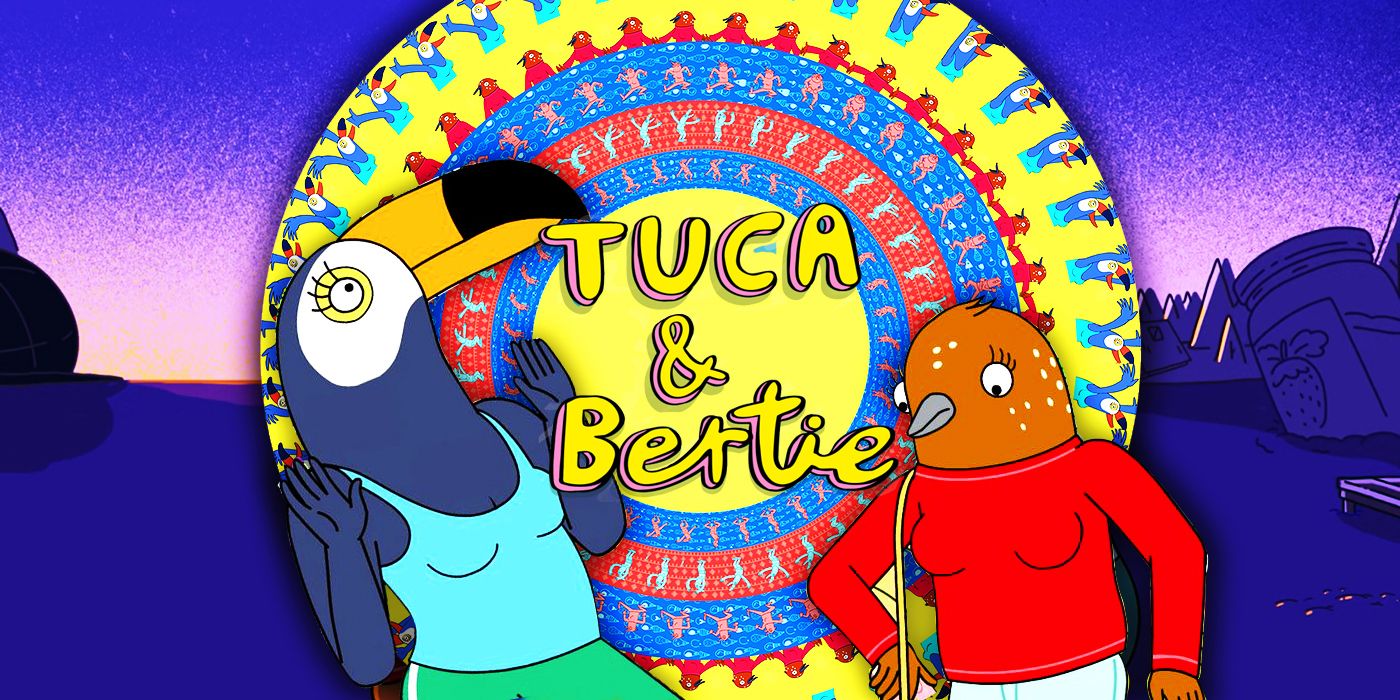 Created by: Lisa Hanawalt
Cast: Tiffany Haddish, Ali Wong, Steven Yeun
While only Season 1 is available on Netflix (Season 2 was picked up by Adult Swim), Tuca and Bertie is a weird and wonderful look at the world through the eyes of creator Lisa Hanawalt. Focusing on two very different but very close best friends, who both happen to be bird people, the series delivers a vibrantly animated and genuinely funny exploration of the many issues which Tuca (Tiffany Haddish) and Bertie (Ali Wong) face on a daily basis, including mental health issues, substance abuse issues, the #MeToo movement, and resurfacing trauma. The voice cast listed above is only the tip of the iceberg, with an extremely exciting collection of guest stars including Richard E. Grant and Nicole Byer making appearances, and there's such depth and nuance to the storytelling that certain episodes will stick with you forever. This is a show to be savored and cherished. – Liz Shannon Miller
BoJack Horseman (2014-2020)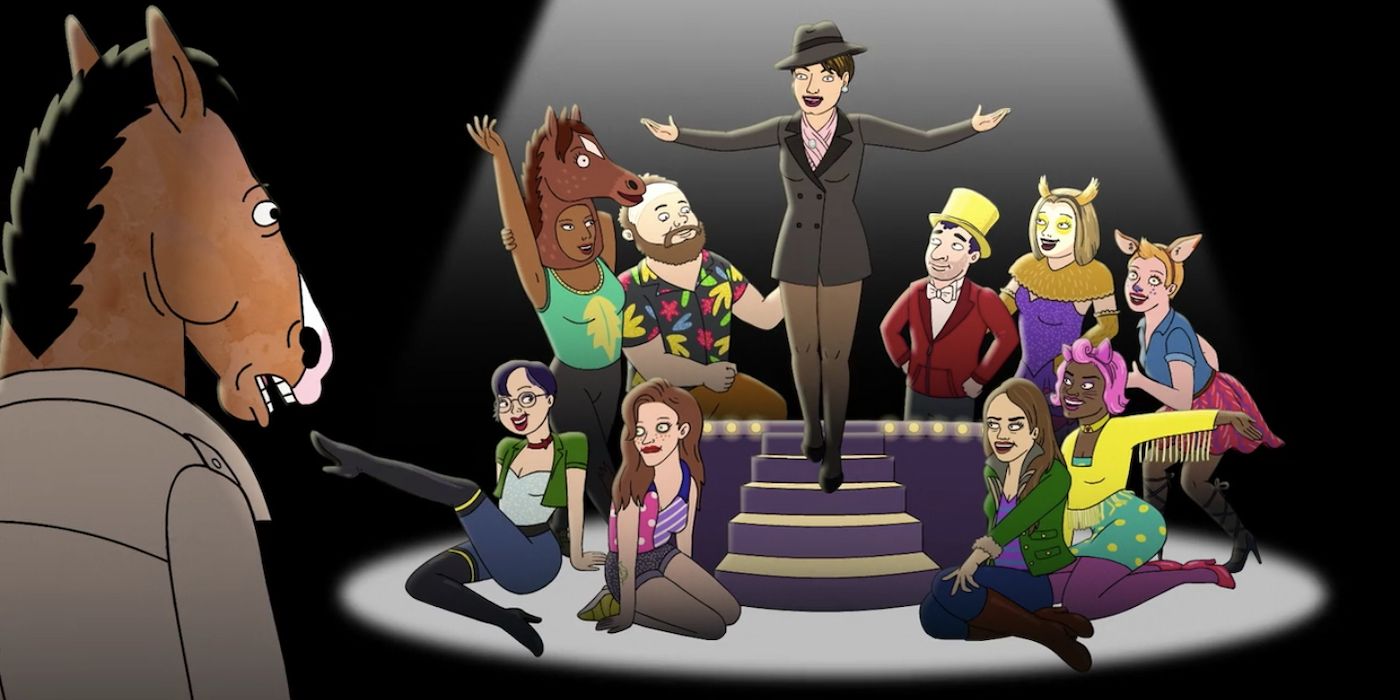 Created by: Raphael Bob-Waksberg
Cast: Will Arnett, Amy Sedaris, Alison Brie, Paul F. Tompkins, Aaron Paul
One of the saddest, most honest, and also hilarious animated series ever made, BoJack Horseman's premise (a washed-up sitcom star's career gets a late-in-life chance at rejuvenation — if he doesn't fuck it up) lends itself to an incredibly dense and nuanced series of jokes about Hollywood culture. But really the show examines personal responsibility, the ways our personal trauma leads us to help and hurt those around us, and whether or not redemption and forgiveness are possible, or even if they should be. It's a profound examination of modern life and the eternal strive to be better, with the added bonus of a beautifully stylized world (as powered by the imagination of lead designer/executive producer Lisa Hanawalt) which imagines anthropomorphized animals coexisting with humans in increasingly imaginative ways. BoJack Horseman will change the way you look at life, and make you think about living the best possible version of it. Its legacy will hopefully live on for decades. – Liz Shannon Miller
https://collider.com/best-animated-series-on-netflix/ Best Netflix Animated Series, Cartoons, and TV Shows (March 2023)