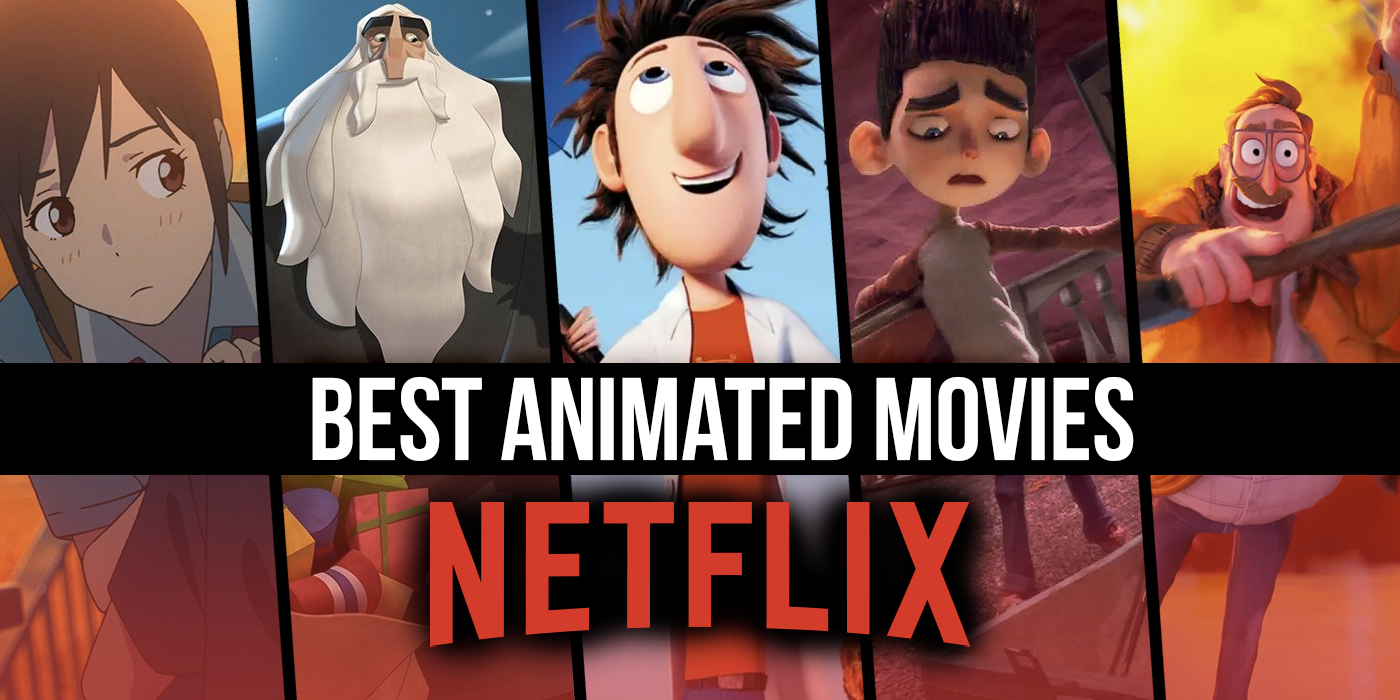 The phrase "best animated movie" means different things to different people. Some will automatically think of classic Disney movies or similar family-friendly feature-length cartoons from their childhood, while others will automatically gravitate toward adaptations of their favorite comic-book stories. Others still may consider the exotic appeal of anime or the avant style of artists outside of the mainstream as the "best" animation has to offer. The only thing these disparate features have in common is that they're devoid of live-action components; anything else goes.
With this broad range of animated movies in mind, we've combed through the available features streaming on Netflix to bring you the best of the best. There's something here for everyone, including classics and contemporary movies alike, all representing a stunning variety of animation styles. Whether you're a casual fan or a longtime devotee of animation, you're guaranteed to find something worth your time.
For more recommendations, check out our list of the best movies on Netflix, the best kid and family movies, and the best animated shows on the platform.
Editor's note: This article was updated February 2023 to include The Bad Guys.
RELATED: The Best Kids and Family Movies on Netflix Right Now
I Lost My Body (2019)
Run Time: 1 hr 21 min | Genre: Drama | Director: Jérémy Clapin
Cast: Hakim Faris, Victoire De Bois, Patrick d'Assumcao, Alfonso Arfi
One of the most stunning and imaginative works of animation of recent memory, I Lost My Body tells the strange yet deeply moving story of a severed hand that has escaped from where it is being held in a lab. This is only the beginning, as the hand must now go on a quest to find its body again. Flashing back and forth through time, we come to learn how this horrible injury happened while also following the hand's perilous journey at the same time. What it becomes is a gorgeous fable whose beautiful animation takes on both a surreal and sentimental quality that is only further complemented by its amazing score and outstanding performances. It is a love story wrapped in the embrace of animated body horror that becomes something far more profound. It is a film that defies easy categorization and becomes all the better for it, pushing the boundaries of what is possible in storytelling to remarkable effect. – Chase Hutchinson
The Bad Guys (2022)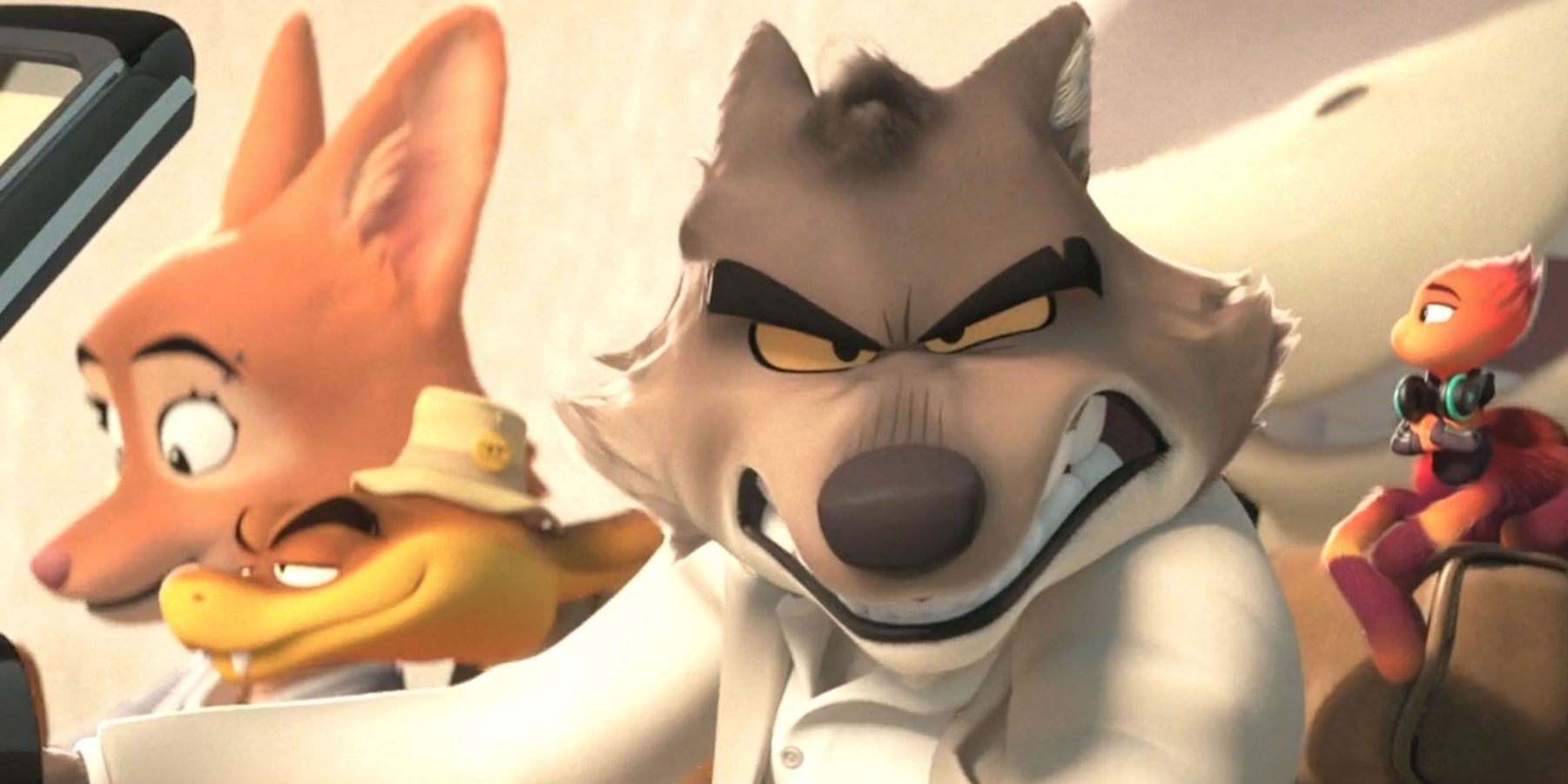 Run Time: 1 hr 40 min | Director: Pierre Perifel
Cast: Sam Rockwell, Marc Maron, Awkwafina, Craig Robinson
After a lifetime of crime, a group of criminals consisting of a pickpocketing wolf (Sam Rockwell), a safe-cracking snake (Marc Maron), a hacker tarantula (Awkwafina), a master-of-disguise shark (Craig Robinson), and a strong piranha (Anthony Ramos) is finally caught. To avoid jail time, the five of them must agree to be good guys. With the help of a guinea pig philanthropist (Richard Ayoade), they will try to become reformed citizens – a challenging task, especially when everything is not as it seems.The Bad Guys is not only visually entertaining, but it's full of genuine laughs for the whole family. – Taylor Gates
Guillermo del Toro's Pinocchio (2022)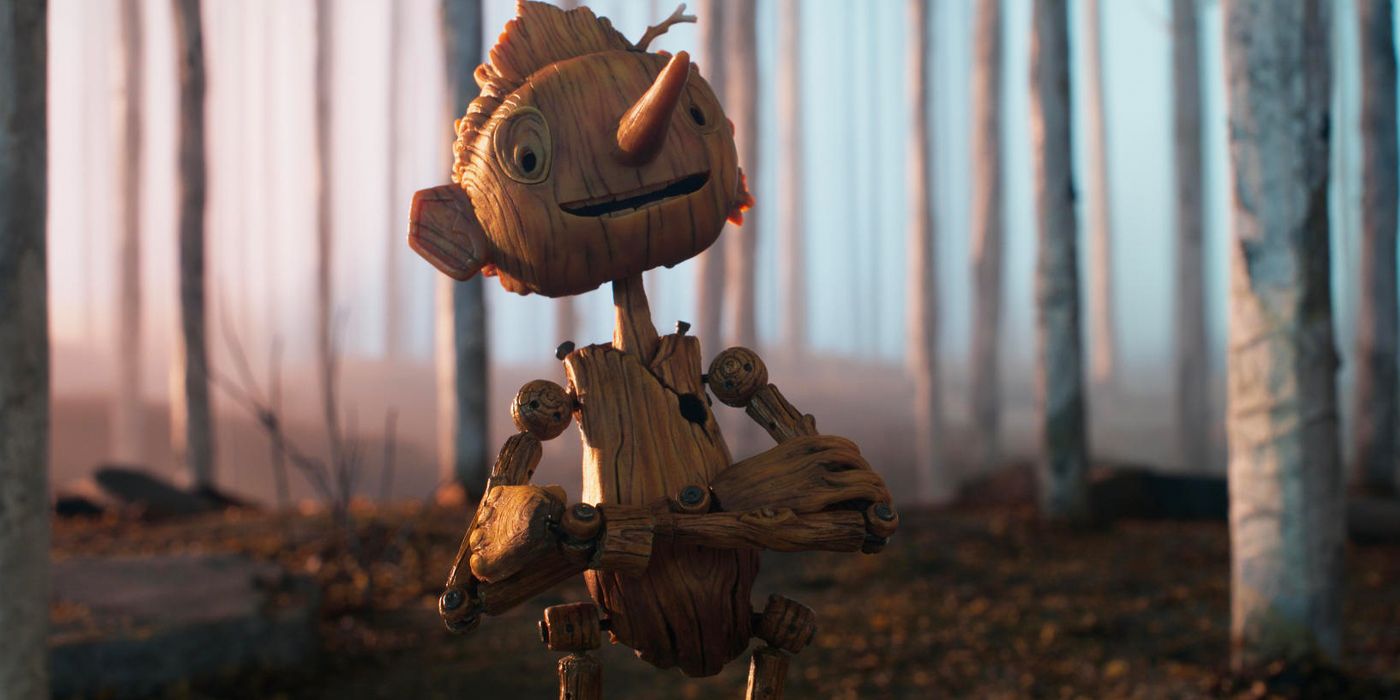 Run Time: 1 hr 57 min | Director: Guillermo del Toro, Mark Gustafson
Cast: Ewan McGregor, David Bradley, Gregory Mann
Guillermo del Toro's Pinocchiois a gorgeous exploration of the classic fairytale, integrating themes of grief, parenthood, and war. Visionary Guillermo del Toro's(The Shape of Water) passion for the medium of animation shines through in every frame, bringing to life a moving one-of-a-kind experience. You may be familiar with the story, what with its numerous adaptations, but I promise that you've never seen it quite like this before. – Taylor Gates
Vivo (2021)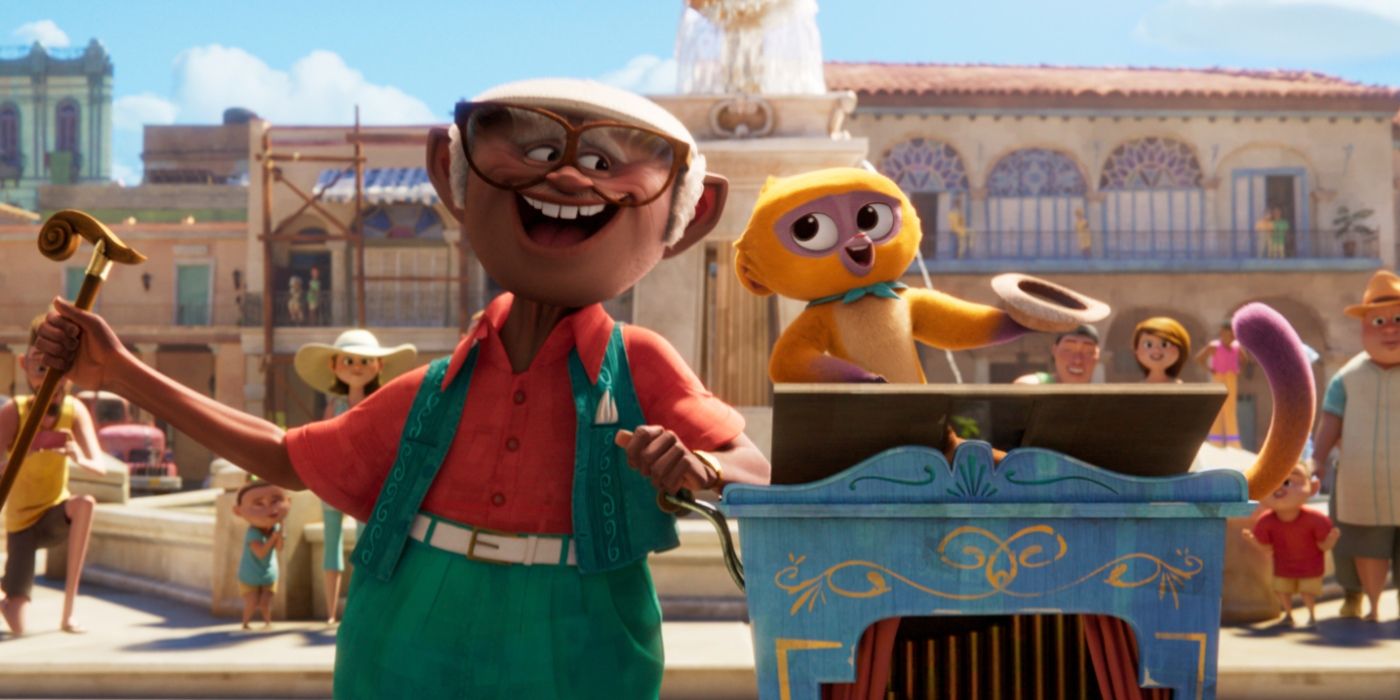 Run Time: 1 hr 35 min | Genre: Animated Musical Comedy | Director: Kirk DeMicco
Cast: Lin-Manuel Miranda, Zoe Saldana, Juan de Marcos, Brian Tyree Henry
Vivo revolves around a kinkajou (Lin-Manuel Miranda), a rainforest honey bear, who plays music with his owner Andrés (Juan de Marcos González) in a lively town square. Though they don't speak the same language, their shared love of music makes them the perfect duo. When Andrés receives a letter from Marta (Gloria Estefan), the love of his life, announcing she's retiring from music and offering him a chance to connect, Vivo is reluctant to help, as he's happy with the life they've built together. However, when tragedy strikes, Vivo becomes determined to deliver a love song from Andrés to Marta, setting off on an epic journey with an energetic tween named Gabi (Ynairaly Simo). Vivo has been lauded for its beautiful musical numbers and gorgeous animation, making it a great watch for the whole family. – Taylor Gates
Wish Dragon (2021)
Run Time: 1 hr 39 min | Genre: Comedy | Director: Chris Appelhans
Cast: Jimmy Wong, John Cho, Constance Wu
Din (Jimmy Wong) is a college student living in Shanghai who wants one thing: to reconnect with Li Na (Natasha Liu Bordizzo), his best friend from childhood who he hasn't seen in a decade. When a magical dragon appears from a teapot and grants Din three wishes, Din has the opportunity to do just that – as well as appear fancy in order to impress Li Na. Wish Dragon is a sweet, heartwarming story of friendship, adventure, and staying true to yourself. – Taylor Gates
Animal Crackers (2017)
Run Time: 1 hr 34 min | Genre: Adventure | Director: Scott Christian Sava, Tony Bancroft
Cast: Emily Blunt, John Krasinski, Danny DeVito, Ian McKellen, Sylvester Stallone
Reminiscent of other favorites like We Bought a Zoo, Animal Crackers follows a family that must use a magical box of animal crackers in order to keep their circus from being destroyed. Featuring an all-star cast that includes the likes ofEmily Blunt,John Krasinski, and evenSir Ian McKellen – as well as an extremely catchy soundtrack – Animal Crackers is a witty, wacky, fast-paced journey that's sure to delight the whole family. – Taylor Gates
A Whisker Away (2020)
Run Time: 1 hr 44 min | Genre: Fantasy | Director: Jun'ichi Satô, Tomotaka Shibayama
Cast: Mirai Shida, Natsuki Hanae, Johnny Yong Bosch
A story of love and cats, the anime A Whisker Away is a pure cinematic treat from beginning to end that will leave you smiling from ear to ear and purring in contentment. The original Japanese title translates to Wanting to Cry, I Pretend to Be a Cat, a poetic encapsulation of the playful spirit of this fantasy adventure that may leave you wishing you too could become part of the feline world. Overflowing with whimsy, it centers on young Miyo Sasaki who tries to get the attention of a classmate by turning into a cat. However, this ends up becoming less about young love and more about her own personal exploration of how she wants to live her life. As Miyo tries to escape the sad feelings of her life through this transformation, the animation ensures that there is joy and beauty to be found there as well. It all becomes a unique experience that speaks to the pains of growing up and how we all must try to find a way to work through the inevitable challenges of life, even if it means turning into a cat now and again. – Chase Hutchinson
Invader Zim: Enter the Florpus (2019)
Run Time: 1 hr 11 min | Genre: Sci-Fi | Director: Hae Young Jung, Young Kyun Park, and Jhonen Vasquez
Cast: Richard Steven Horvitz, Rosearik Rikki Simons, Andy Berman, Melissa Fahn
A blast from the past for those who grew up watching the original show, Invader Zim: Enter the Florpusis a hilarious continuation of the series, with praise-worthy voice casting and animation. When Zim (Richard Steven Horvitz) suddenly reappears from a long absence and reveals that he is ready to start phase two of his plan to take over the world, it's up to Dib (Andy Berman) and his sister, Gaz (Melissa Fahn), to figure out a way to stop him. Invader Zim: Enter the Florpus does an incredible job of not only capturing the essence of the original show, but also ups the stakes, along with the excitement, to create something new and entertaining all on its own. Quality animation and artwork only add to this movie's greatness, and, all around, it is an amazing and nostalgic piece of work. – Olivia Fitzpatrick
Home (2015)
Run Time: 1 hr 34 min | Genre: Sci-Fi | Director: Tim Johnson
Cast: Jim Parsons, Rihanna, Steve Martin, Jennifer Lopez
Home is wherever your loved ones are. Based on Adam Rex's children's book The True Meaning of Smekday, the DreamWorks Animation movie Home tells the tale of Tip Tucci (Rihanna), a bold teenage girl who is determined to find her mother Lucy (Jennifer Lopez) who was, along with many other humans, captured by the invading alien race known as Boov. On her travels, Tip meets Oh (Jim Parsons), a quirky Boov on the run, and initially wants nothing to do with him. But, the two realize they might have more in common than they originally thought, and decide to team up to save Lucy, forming an unbreakable bond in the process. –Emily Bernard
The Mitchells vs. The Machines (2021)
Run Time: 1 hr 54 min | Genre: Comedy | Director: Mike Rianda
Cast: Abbi Jacobson, Danny McBride, Maya Rudolph, Mike Rianda, Olivia Colman
If you liked The LEGO Movie and/or are into goofy sci-fi, you'll loveThe Mitchells vs. The Machines. Produced by Sony Pictures Animation and released as a Netflix original film, this is a family road trip comedy with a science-fiction twist. It all begins when the film's protagonist, an aspiring filmmaker, has a disagreement with her father that spurs her dad to drive her to college himself instead of letting her fly there, as a last-ditch effort to bring the family together. As it turns out, their road trip coincides with a full-on robot uprising, and the Mitchell family — with all its quirks and problems — must rise to the occasion as humanity's last hope. This movie is hilarious, heartwarming, and visually stunning. — Adam Chitwood
Cloudy with a Chance of Meatballs (2019)
Run Time: 1 hr 30 min | Genre: Sci-Fi | Director: Phil Lord, Christopher Miller
Cast: Anna Faris, Bill Hader, Bruce Campbell, James Caan
Even if there weren't a montage in this movie set to the song "Sunshine and Lollipops",Cloudy with a Chance of Meatballs would still put a gigantic smile on your face. It has all the anarchic silliness of directors Phil Lord and Christopher Miller (I still have no idea how they got away with the snowball scene), but it's also got a lot of heart to go along with the story of food raining down from the sky. There's a nice father-son bonding subplot, there's a good love story, and there's a talking monkey who rips the heart out of a sentient gummi bear. It's also the only film in cinema history with a Welcome to Mooseport joke. What's not to like? – Matt Goldberg
MFKZ (2018)
Run Time: 1 hr 33 min | Genre: Fantasy | Director: Shôjirô Nishimi, Guillaume Renard
Cast: Orelsan, Gringe, Redouanne Harjane
Let me start by saying, the less you know aboutMFKZ going into it, the better. It's one of those rare movies–about as rare as snow in Southern California–that defies any sort of logical explanation. However, it falls to me to try to explain what makes this adaptation of Guillaume "Run" Renard's "Mutafukaz" comics so compelling, so unique in a saturated market, and so worth your time and money to check out.
In short, MFKZ is a highly stylized hero's journey that sees a down-on-his-luck orphan forced to flee his dangerous neighborhood and go on the run from even more deadly forces in order to discover his place in the world and exact vengeance for his parents' death. It's got incredible character and setting design, animation that moves at a breakneck pace, and a thumping soundtrack that perfectly complements the madness. – Dave Trumbore
Klaus (2019)
Run Time: 1 hr 37 min | Genre: Comedy | Director: Sergio Pablos, Carlos Martínez López (co-director)
Cast: Jason Schwartzman, J.K. Simmons, Rashida Jones
Klaus stands apart by its animation style. Pablos' SPA Studios has delivered an absolutely gorgeous tale that delights in environmental storytelling, from the dark shores and dangerous piers of Smeerensburg, to the desolate frozen wilderness of Klaus' home in the woods, to the eventually bright and cheerful locale that the Christmas spirit brings. The character design is wonderful; it ranges from the slight and spindly Jesper, to the broad and brooding Klaus, to the absolutely massive and imposing Pumpkin and Olaf. Their use of light and shadow adds levels of depth to the visual storytelling, and the overall movie's progression from a place of light, to darkness, to light again is masterfully done.
Flavors of Youth (2018)
Run Time: 1 hr 15 min | Genre: Romance | Director: Li Haoling, Jiaoshou Yi Xiaoxing, Yoshitaka Takeuchi
Cast: Taito Ban, Minako Kotobuki, Takeo ÅŒtsuka / Crispin Freeman, Evan Rachel Wood, Ross Butler
The first thing you need to know about Flavors of Youth is that it is co-produced by CoMix Wave Films, the studio that brought us Your Name. But while the CGI animation and all the background artwork in Flavors of Youth remains as beautiful as in Your Name, this film actually has more in common with CoMix Wave Film's second feature – 5 Centimeters Per Second. Both movies are anthologies consisting of three short films with an overarching theme of growing up and having to leave things behind. What sets Flavors of Youth apart is that the three segments follow different people, and not all are about romantic love. There is a feeling of nostalgia that connects the three segments, of how the passage of time changes us and how looking back makes the past seem much brighter than what it may have actually been. The film being set in China adds a more personal dimension to the segments and allows the audience to visit new locations not commonly seen in anime. — Dave Trumbore
A Silent Voice (2016)
Run Time: 2 hr 9 min | Genre: Teen | Director: Naoko Yamada
Cast: Miyu Irino, Saori Hayami / Robbie Daymond, Lexi Cowden
Perhaps the best-animated movie of 2017, this teen drama was made all the more tragic after the news of the suspected arson attack of Kyoto Animation's studio offices. A Silent Voice is a beautiful and meticulously crafted story of bullying, as we follow the story of a young girl with impaired hearing who is bullied mercilessly, and what happens after her former tormentor reaches out many years later to make amends. What makes A Silent Voice more than just a teen drama is the filmmaking at hand. Kyoto Animation really outdid themselves with this movie, as the subtle yet quick changes in body language, together with the excellent dialogue make this a movie worth several viewings just to experience all the little details. This is a hard-hitting look at bullying that should be required viewing at every school. Most people will inevitably compare this movie to Your Name just because both will make you cry. While there aren't many similarities between the two films, one thing is for sure – you will cry. Don't have a tissue at hand, have a whole box ready. — Rafael Motamayor
Paddington (2014)
Run Time: 1 hr 35 min | Genre: Comedy | Director: Paul King
Cast: Hugh Bonneville, Sally Hawkins, Julie Walters, Nicole Kidman, Ben Whishaw
No matter who you are, it's impossible to resist the charms of Paddington. The film stars Ben Whishaw as the voice of the beloved, marmalade-obsessed bear as he's taken in by the Brown family, consisting of parents Henry (Hugh Bonneville) and Mary (Sally Hawkins) and their two children Judy (Madeleine Harris) and Jonathan (Samuel Joslin). As Paddington struggles to fit in, he must also avoid being captured by the evil taxidermist (Nicole Kidman) attempting to hunt him down and display him in the Natural History Museum. Brimming with wit and joy, the film is just as delightful for adults as it is for children. – Taylor Gates
​​​​​​​Watch on Netflix
https://collider.com/best-animated-movies-on-netflix/ Best Animated Movies on Netflix Right Now (February 2023)