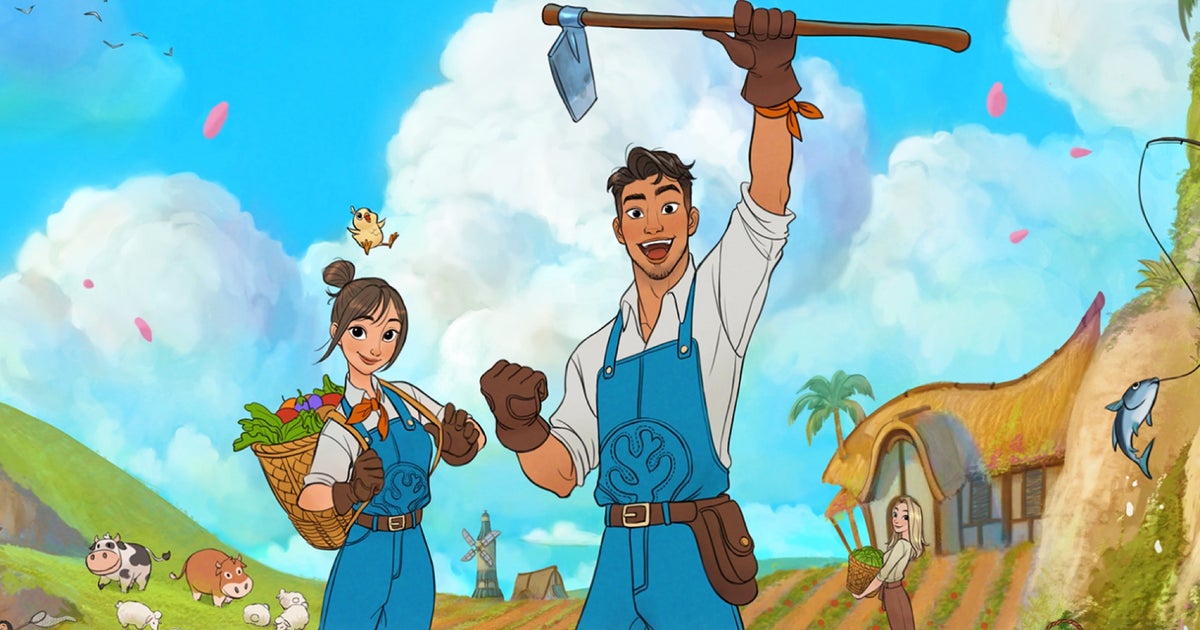 Developer Stairway Games has announced its tropical island farming sim Coral Island will be getting its 1.0 release on 14th November after just over a year of PC early access, and it'll be launching for Xbox Series X/S and PlayStation 5 on the same day.

Coral Island, which entered early access last October on Steam and the Microsoft Store, is yet another entry in the ever-growing list of farming sims heavily inspired by Stardew Valley's more modern take on the genre (it even has an evil corporate entity of its own), but it's aiming to set itself apart with a focus on ocean exploration and conservation.

Of course, all the familiar genre staples are present and correct too, including farming, crafting, fishing, mining, decorating, socialising, and, of course, wooing, with Coral Island featuring 25 eligible islanders to romance as one season gives way to the next.

I'll admit I only played Coral Island for about 20 minutes back at its early access launch before deciding to wait for version 1.0, but my initial impressions were generally positive, with its strong art style and tropical island setting giving it its own distinctive, wonderfully relaxed vibe. And it's received a heap of new content since then, including new seasonal festivals, new locations, new outfits and customisation options, merfolk, adoptable pets, and more.

Coral Island will cost $29.99 USD (a slight increase from its current $24.99 price point) when it launches for PC, Xbox Series X/S, and PS5 on 14th November. A Switch release will follow in 2024, with Stairway explaining it needs "more time to ensure the playing experience is as best as possible". The developer also notes early access saves will be incompatible with Coral Island's 1.0 release, but says money earned in a previous save can be carried over to a new one.

Stairway will continue development of Coral Island throughout next year, adding the likes of multiplayer, merfolk romance options, underwater farming, children, and more – as per its 2024 roadmap – and its promised 1.0 feature list looks like this:
Storyline to revitalise the town
In-depth interactions with NPCs, including heart events and dynamic dialogue
Marriage and the ability to start a family
NPC outfits for Spring, Summer, Fall, and Winter (most NPCs)
Bathing outfits (select NPCs)
Customisation options for your house's exterior
Over 200 decor options to choose from
Over 200 clothing options to choose from
Adopt a pet
A total of eight unique festivals each filled with mini-games
Access to all diving depths (10m/20m/30m/40m/50m)
Access to all mining gates (Earth/Water/Wind/Fire)
The chance to acquire a mythical pet
Encounter Merfolk NPCs and explore their Kingdom
And much more!


https://www.eurogamer.net/tropical-island-farming-sim-coral-island-leaves-pc-early-access-in-november Tropical island farming sim Coral Island leaves PC early access in November