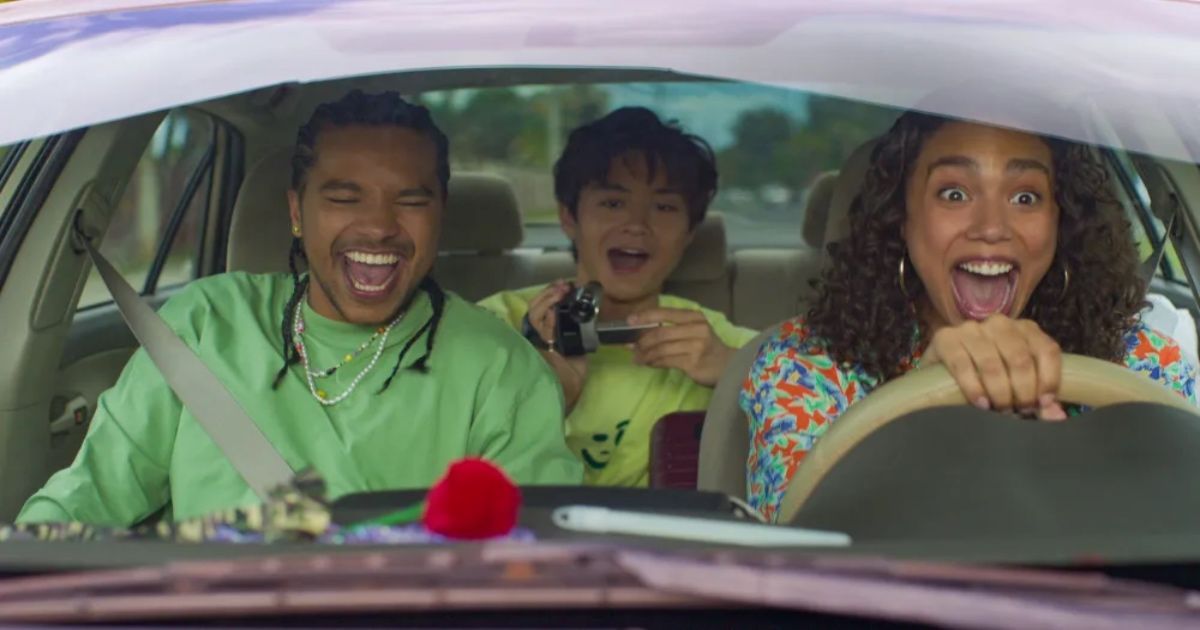 There's more than a hint of Entourage meets Wu Tang: An American Saga in Neon, the new Netflix comedy that tracks a trio of friends hoping to make a dent in the music industry. It's enjoyable all around, though viewers looking for a deep gritty dive into the music biz with some side orders of trauma and corruption should look elsewhere.
Created by Shea Serrano (Primo) and Max Searle (The Ranch), Neon is a light-hearted ride that ultimately revolves around strong friendships and following your bliss. Sometimes, there's no better way to capture that ideal than to center a series around three early 20-somethings who move to Miami and embark on an OMG and WTF adventure about hitting it big.
Neon has three good things going for it: its youthful zest, its slick execution, and just enough hip-thrusting music mojo by way of hip hop and reggaeton to keep viewers invested. Sure, there are creative dips here and there, but chances are, you'd be too intoxicated by the spiked punch Neon is serving to notice. That said, imbibe with pleasure. But take note the following:
An Upbeat Show with Music Industry Cameos
Neon opens with Santi, Ness, and Felix (Tyler Dean Flores, Emma Ferreira, Jordan Mendoza) leaving behind their lives in Ft. Myers, Florida, and driving to Miami. Santi's song "Exagaro" has just gone viral, and the trio want to ride this new wave of possibility, with Ness acting as Santi's talent manager and Felix his creative director. Roughing it and sleeping in the car is par for the course until they meet hot shot music executive Mia (Courtney Taylor of Abbott Elementary, Insecure), who initially seems intrigued by Santi and what he could bring to BPM, the badass music label she works wonders for.
The showrunners hit all the right marks with this set up. The scenes involving the trio evoke that Entourage vibe with several players revolving around a main "star." Santi is optimistic and eager to find his break. Ness wants to taste power. Felix wants to be appreciated for his creative visions. Ultimately, it's about Santi and his music. Watching this trio bounce from one scenario to the next is part of the fun in this series, but the writers toss in some surprises.
Related: 50 Best TV Shows Streaming on Netflix Right Now
The character of Mia is one of them. Taylor is on fire here. Her fierce presence is a refreshing surprise for this glossy fairy tale. The actor brings something enjoyable and relatable to the series and winds up being one of the more interesting characters — surprising, because this is a show about the music industry and is filled with plenty of cameos from music artists by the likes of Daddy Yankee (also a producer here), Jon Z, Brray, Jowell, and others.
Meanwhile, the Santi-Ness-Felix troika is pure fun to experience. It has been a minute since such tight-knit pals were able to capture our attention the way these folks do. Fortunately, the showrunners give each of these folks their own personal journeys to work through, even though most of it feels super "lite."
Optimism Run Riot
As Neon moves toward its midpoint episodes, Jordana Brewster (The Fast and the Furious) adds some vixen sass into the mix as Gina. The girl is tight in the music industry and wants to help Santi and his pals. Viewers must begin suspending belief at this point. Thus far, it's been a bit fun watching Santi and the gang slip into one industry party after another — without many hiccups — but with Brewster's (purposely?) over-the-top performance and even more smooth Santi glide-ins into other situations, you soon realize that Neon tends to play like a broken record: It's all good. It's all good. It's all good.
Related: The Best Feel-Good TV Shows to Enjoy During the Winter Months
But it's not very realistic. Still, we've signed up for a fairy tale and that's what we're going to get. For his part, executive music producer Ivan Rodriguez is on board as one of the show's many producers. As part of Tainy & One Six, a powerhouse in the reggaeton universe, the man knows the music industry inside and out. To that end, the bust-your-ass grit typically involved with making dreams come true is glossed over here. Instead, the focus is on idealism. You can find some magic if you follow your dreams, this show tells us. And tells us. And tells us.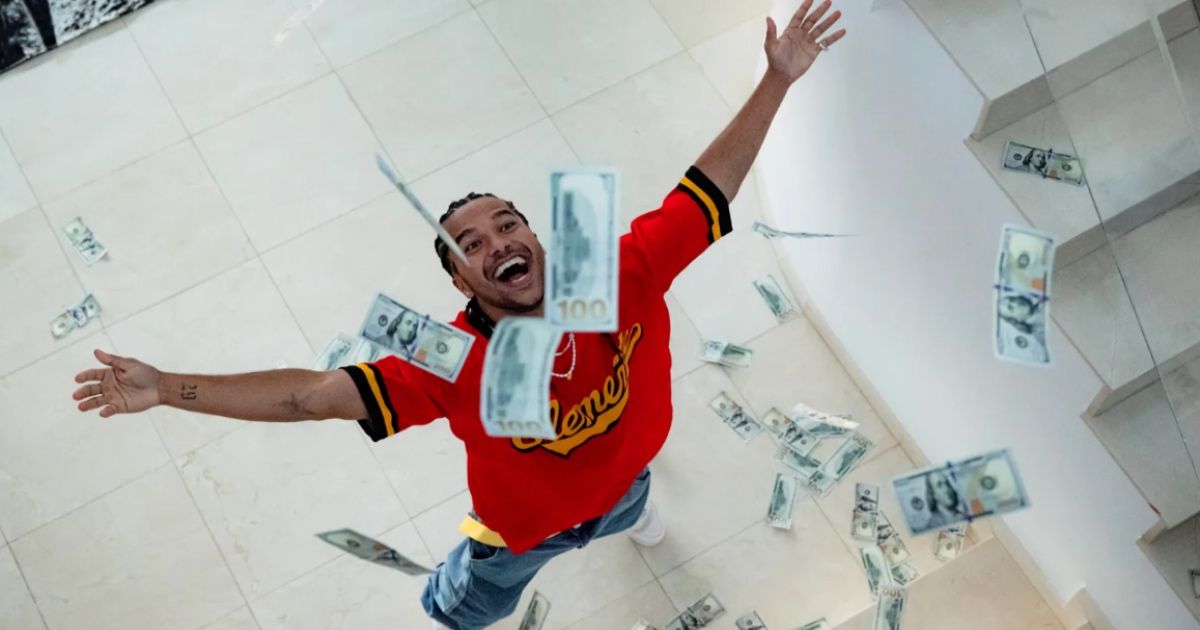 Any way you spin it, Neon is enjoyable, though. As for the music, audiences will appreciate how Rodriquez et al. made everything feel as real and authentic as possible. Most of the music is original and created with the character of Santi in mind. That's a huge undertaking. Most of the songs Santi cuts are impressive. Music from other artists filter in. Overall, there's plenty of entertainment here to savor. Humor too. One entire episode is devoted to creating a music video in a grocery store. Sheer fun, and it captures the Santi-Ness-Felix bond to winning ends.
Private jets, bundles of cash, and swank threads color the creative pallet in Neon. Don't ponder things too much here. Enjoy the ride. The characters in Neon are engaging, and the show delivers just the right mix of humor and music, wrapping it up into a big (VERY BIG) optimistic bow.
Neon premiered on Netflix beginning October 20. Find music from the show at Apple Music, Spotify, and Amazon.
https://movieweb.com/neon-review-netflix/ Neon Review | The Sexy Thrill of Stardom Works in This Miami-Based Music Series