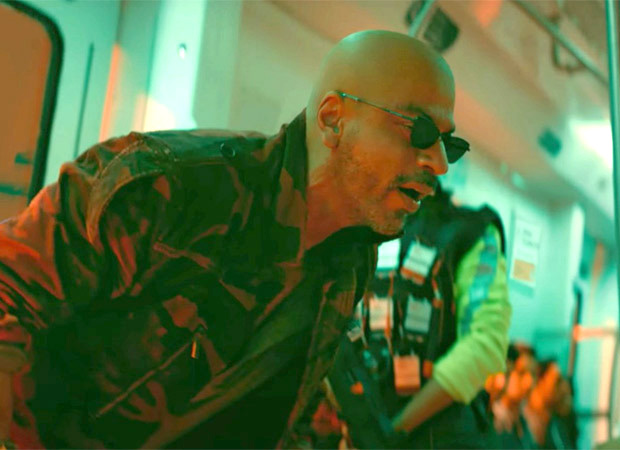 Just around 7 months back, Shah Rukh Khan's Pathaan had created history when it entered the Rs 300 Crores Club in mere 6 days. At that time, it seemed like an unassailable record since it had also enjoyed a huge holiday of Republic Day and in the process netted Rs. 307.25 crores with Rs. 296.50 crores coming from the Hindi version and south dubbed versions contributing Rs. 10.75 crores.
Well, now Jawan has gone one up over Pathaan, what with the feat been accomplished in mere 5 days. The film has now zoomed past the Rs. 300 crores mark in quick time with Rs. 32.92 crores more coming in (across all languages) on Monday. While the Hindi version leads huge with Rs. 30.50 crores coming in, south languages have further contributed Rs. 2.42 crores more. As a result, the overall collections now stand at Rs. 319.08 crores which is simply mammoth and way past the Rs. 300 crores mark. This has now set the benchmark for other films to follow as it shows that such a monumental feat can be achieved even without a holiday.
Even the standalone Hindi version of the film has reached Rs. 316.66 crores and today that too will go past the Rs. 300 crores mark. Records are now being smashed like never before and the Atlee directed film will also achieve the remarkable feat of being the fastest ever Rs. 400 Crore Club and Rs. 500 Crore Club entrant.
Note: All collections as per production and distribution sources
https://www.bollywoodhungama.com/news/box-office-special-features/jawan-box-office-shah-rukh-khan-starrer-fastest-rs-300-crore-club-entrant-just-5-days-surpasses-pathaans-record/ Jawan Box Office: Shah Rukh Khan starrer is the fastest Rs 300 Crore Club entrant in just 5 days, surpasses Pathaan's record :Bollywood Box Office