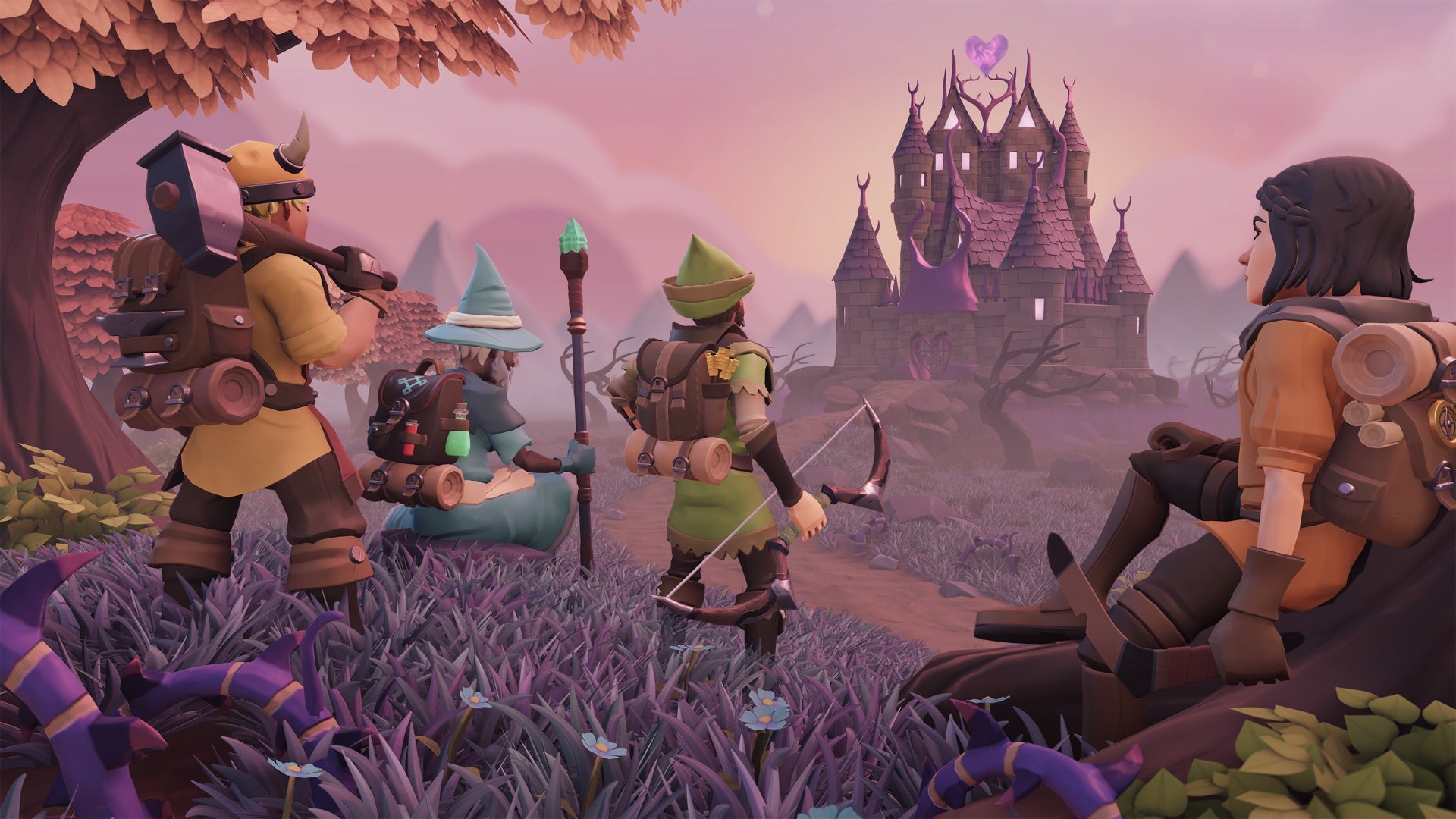 Developer IronOak Games has introduced more For the King 2, the sequel to the great adventure that blends tabletop RPG and digital board game. The latest trailer revealed several new features, including landboats and recruitable pets.
The original For the King was little reward, with familiar RPG staples (dungeon crawling, quests, turn-based exploration and combat, loot acquisition, etc.) with decent story generation with countless randomized narrative events, in a friendly and optional way. Blend into a cooperative roguelike adventure. .
Much of its core remains in For The King 2, but the sequel – which pits players against the tyrannical queen of the Kingdom of Farral 20 years after the end of the first game – adds new biomes, allowing up to four characters to fight. It expands co-op play for players (now also available online), along with increased class, armor and weapon customization, along with a new, more strategic, lane-based combat system. Click here for details.
Besides, as glimpsed in For the King 2's latest trailer, the sequel introduces recruitable mercenaries and pets (who can join the main party and fight alongside them), as well as land ships used to traverse the barren lands of Farral. also confirmed the return of the original game's Scourge system. In this system, powerful enemies on the map negatively affect the world in unique ways until they are defeated.
There's no release date for King 2 yet, but it's expected to come to PC later this year.


https://www.eurogamer.net/for-the-king-2s-latest-trailer-reveals-landboats-and-recruitable-pets For the King 2 latest trailer reveals land boats and recruitable pets