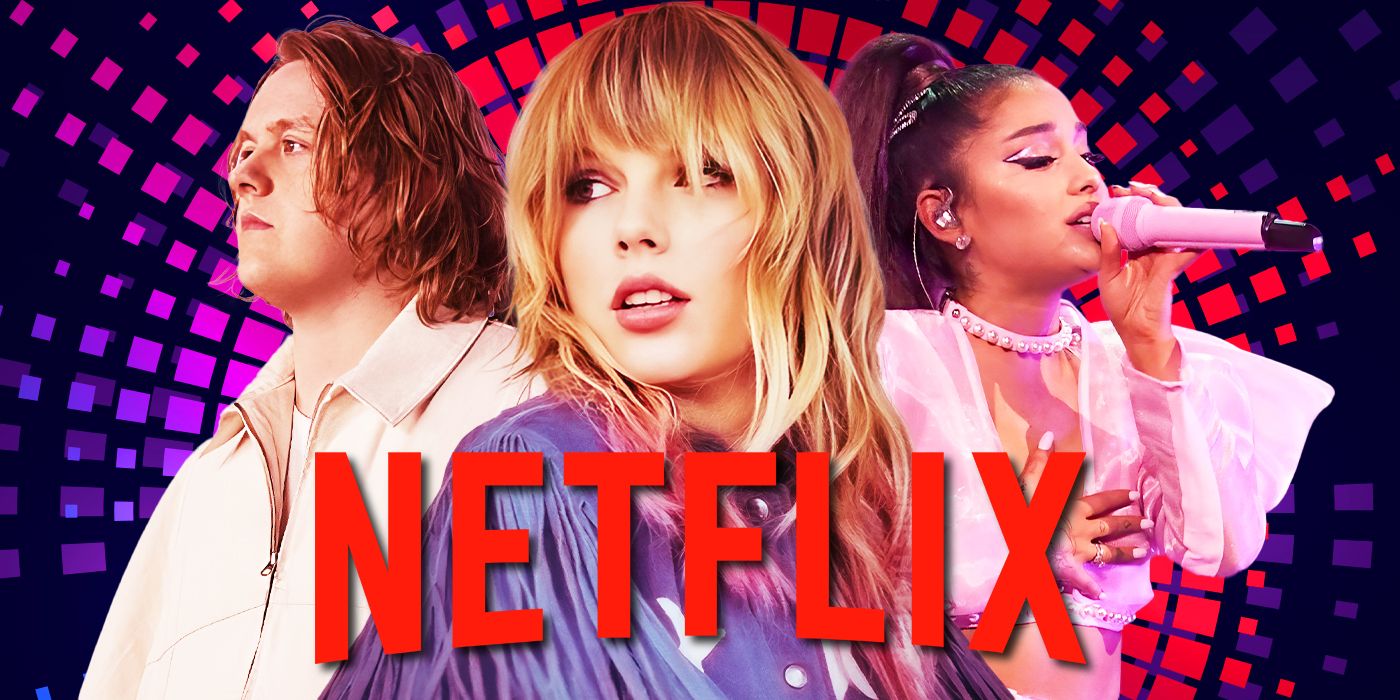 Music has the power to lighten up a person's gloomy day and bring people together like never before. Netflix knew exactly what to do to bring music lovers and artists closer together by producing documentaries focusing on some of the biggest names in the world of music. Whether you are looking to get to know pop stars like Taylor Swift beyond her hit singles or a massive Metallica fan wanting to uncover fun facts from one of the band's most celebrated albums, the following list has enough recommendations for you to pick and choose what to watch next.
RELATED: The Best Documentaries on Netflix Right Now
Miss Americana (2020)
Run Time: 1 h 25 min | Director: Lana Wilson
Cast: Taylor Swift, Andrea Swift, Scott Swift
A lot went down for Taylor Swift before The Eras Tour was even a concept set in stone. After being constantly bombarded with criticism for her girl squad, looks, and ex-boyfriends, the genre-defying singer spent 1 year off the public eye and worked on her comeback. As a result, the Reputation era led her to change the way she was perceived and gave her the power to voice her opinions on social issues, such as politics and gender rights. The Miss Americana documentary captures this major transition in Swift's career, showing behind-the-scenes footage of her writing songs in the studio and sharing her input on her personal life and points of view like never before.
Not Just A Girl (2022)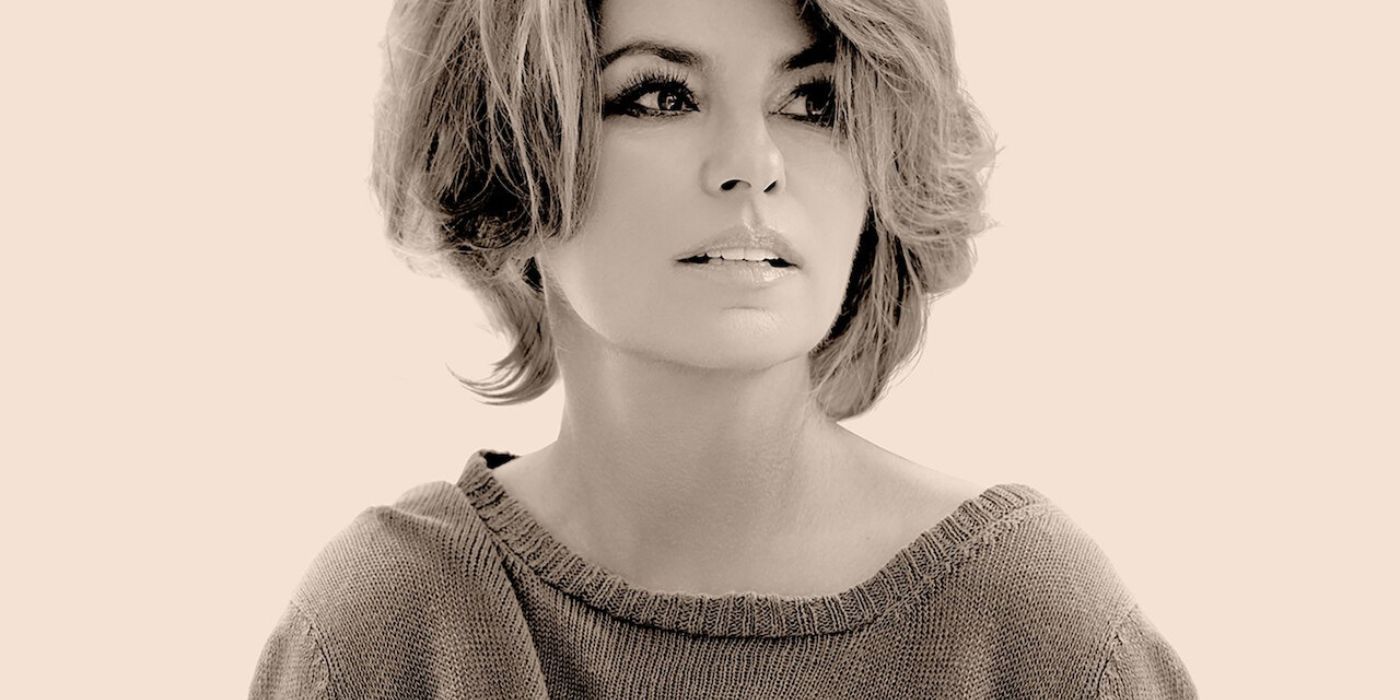 Run Time: 1 h 28 min | Director: Joss Crowley
Cast: Shania Twain, Kelsea Ballerini, Marc Bouwer
Canadian icon Shania Twain made sure to set herself apart from other country singers by dominating both the country and pop charts. With an extensive career under her belt, Not Just A Girl sheds light on the artist's breakthrough into the music industry after playing in bars since she was a child and navigates into the personal territory by unveiling her struggle with Lyme disease and her tumultuous first marriage. This documentary gives viewers a glimpse into Twain's lively personality and how she bounced back through multiple stages of her musical trajectory.
Rolling Thunder Revue: A Bob Dylan Story by Martin Scorsese (2019)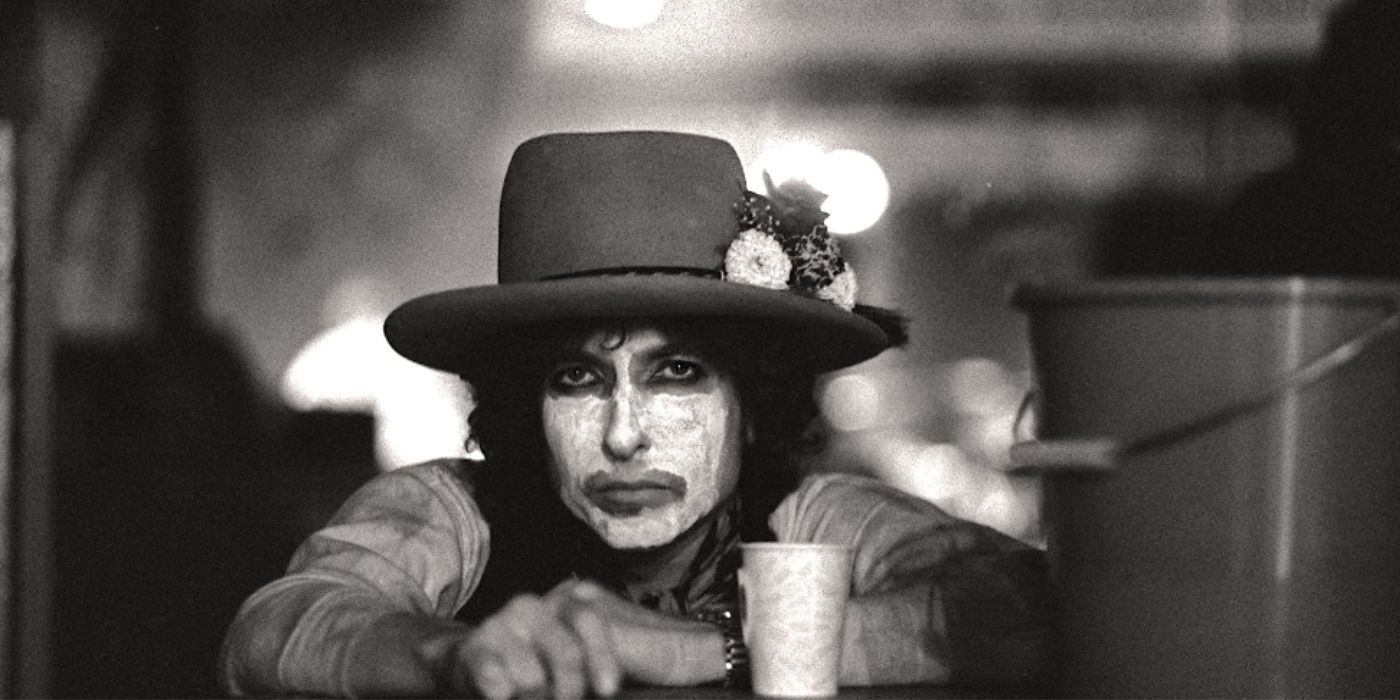 Run Time: 2 h 22 min | Director: Martin Scorsese
Cast: Bob Dylan, Allen Ginsberg, Patti Smith
In addition to his celebrated films such as Taxi Driver and Shutter Island, Martin Scorsese can capture rock stars on tape like few others do. After his first documentary on Bob Dylan came out in 2005 entitled No Direction Home, Scorsese revisited the musician's career in Rolling Thunder Revueby focusing on Dylan's 1975 tour of the same name. Part factual and part fiction, the documentary helps people to understand America's socio-political situation during that time and how one of America's greatest lyricists subverted expectations throughout this chapter of his music trajectory.
Homecoming: A Film By Beyoncé (2019)
Run Time: 2 h 17 min | Director: Beyoncé, Ed Burke
Cast: Beyoncé, Joe Brown, Marvin Brown
Some moments are worth remembering, and we are glad that Beyoncé felt the need to share all the hard work and vision behind her epic Coachella 2018 performance, which paid homage to the HBCU homecomings. Not only does the film showcase all the prep work for Beychella, but it was also an opportunity for Queen Bey herself to direct and produce the project. As a result, everyone that didn't get to experience the show in real-time will be able to do so via Netflix, and those who did bust a move and sing along to "Crazy in Love" in person can relive that moment over and over again.
Run Time: 1 h 24 min | Director: Joe Berlinger, Bruce Sinofsky
Cast: James Hetfield, Kirk Hammett, Lars Ulrich
It took bassist Jason Newsted to leave Metallicafor the band to get together and do a much-needed intervention. In this 2004 documentary, the group meets up with a therapist and unleashes all the repressed anger they've accumulated for 20 years, playing for metalheads all around. In between facing their demons, the band begins their search for a new bass player (Robert Trujillo was the chosen one) and works on their follow-up album, St. Anger. The raw footage here really helps viewers to understand the rock'n'roll business and the pressure it entails, especially through the lens of an established group like Metallica. After watching the documentary, you can also watch a 30-minute clip of the directors chatting with the band about the 2004 film years after it came out.
Lewis Capaldi's How I'm Feeling Now (2023)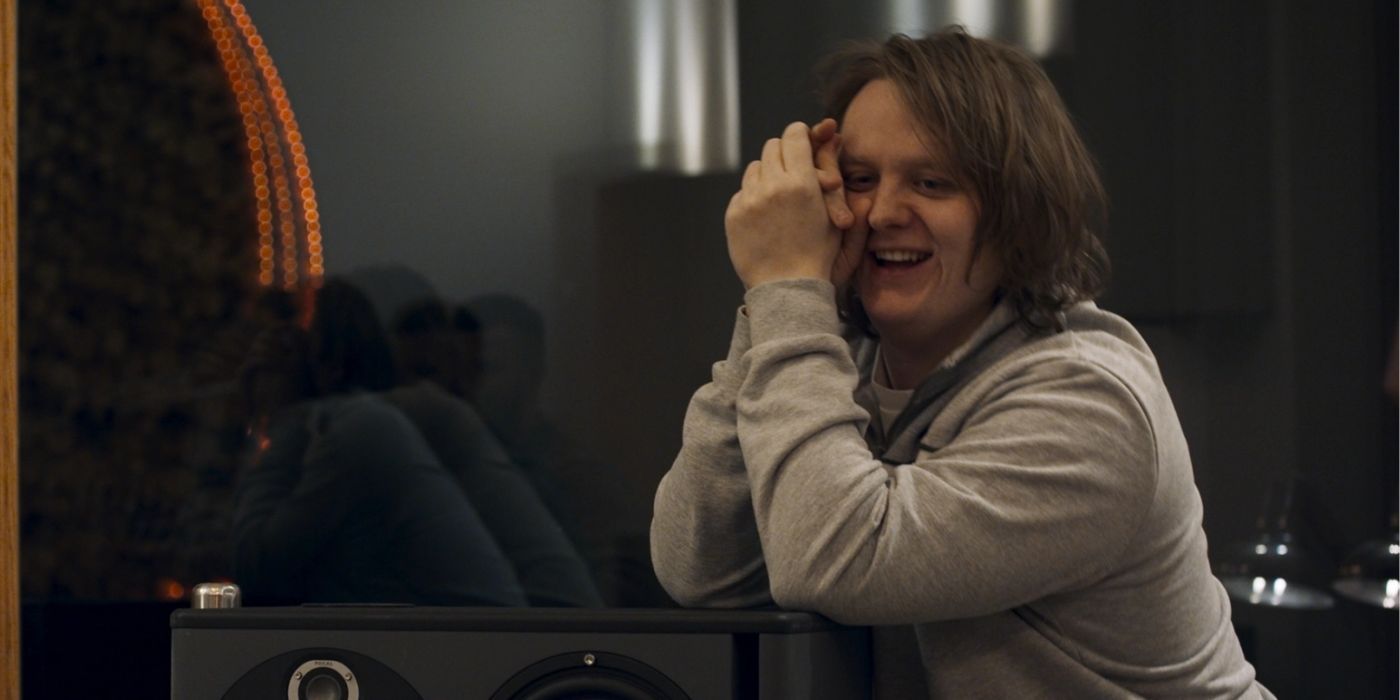 Run Time: 1 h 36 min | Director: Joe Pearlman
Cast: Amy Allen, Nick Atkinson, Tom Barnes
It is hard to live up to the expectations after you succeed on your first album. Impostor syndrome and anxiety crept in for Lewis Capaldi while recording his second album, especially given the positive reception to his previous ballads "Someone You Loved" and "Before You Go". How I'm Feeling Now captures the singer's vulnerability by showcasing his struggles with mental health and how he copes with Tourettes. If you are looking for a documentary that is heart-warming and many times relatable, this is a good one to keep on your radar.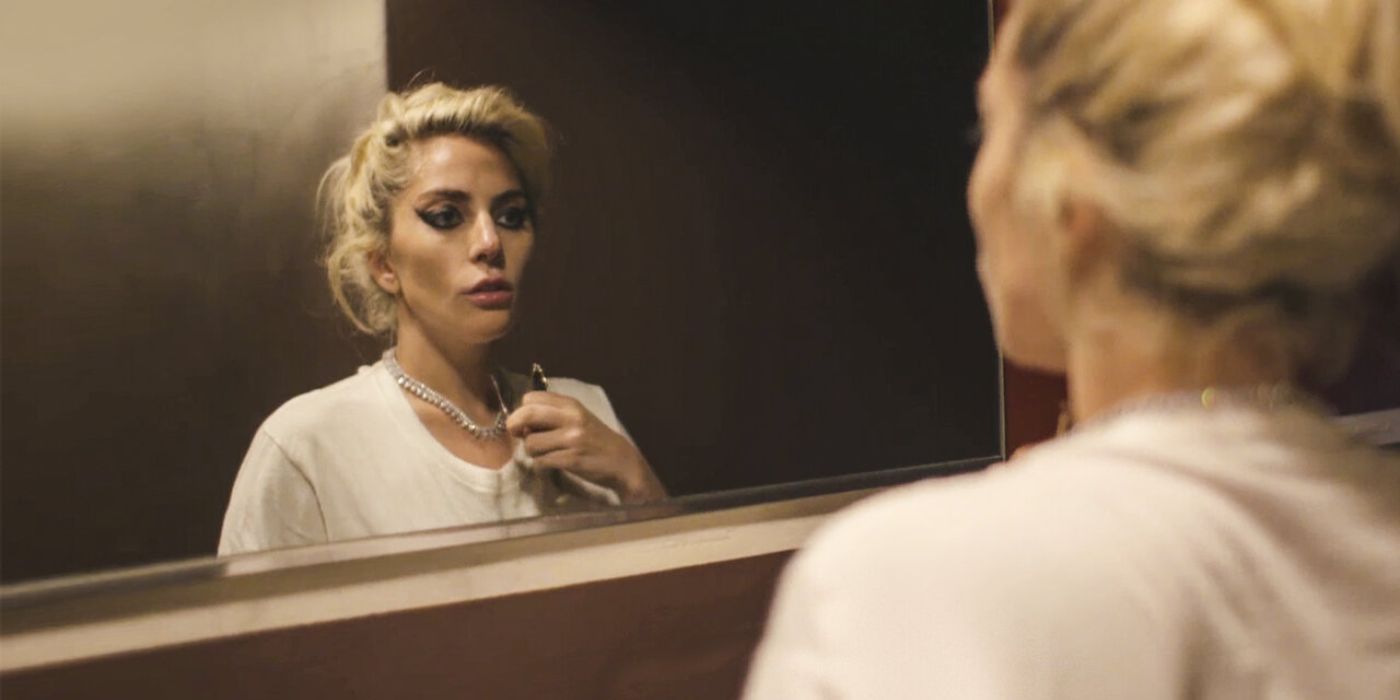 Run Time: 1 h 40 min | Director: Chris Moukarbel
Cast: Lady Gaga, Sandra Amador, Michael Bearden
The glitz and the glam have been a part of Lady Gaga's trajectory since day one. Yet, underneath the superstar aesthetic and angelic vocals, there's much more happening behind the scenes than fans can imagine. Gaga: Five Foot Two is an intimate portrayal of the singer's hardships with fibromyalgia and body pain while working on her record Joanne and rehearsing for her halftime show at Super Bowl 51.
Miles Davis: Birth of the Cool (2019)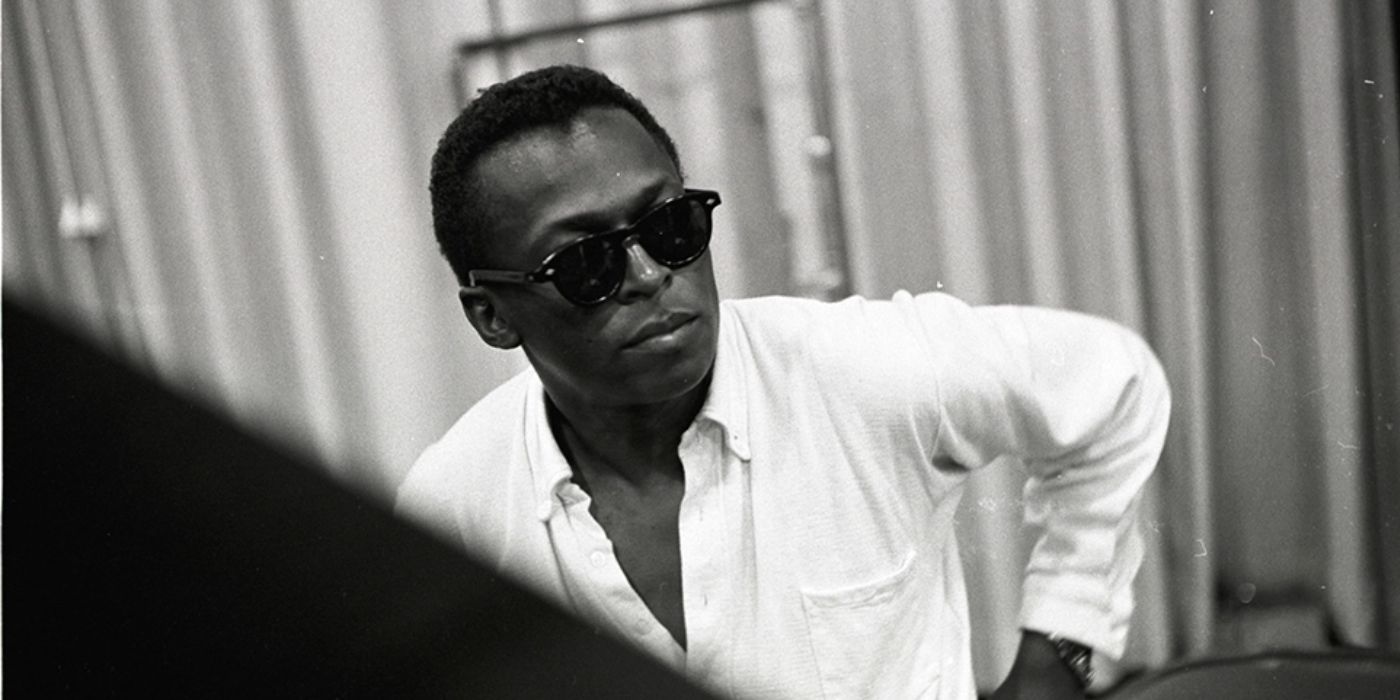 Run Time: 1 h 55 min | Director: Stanley Nelson
Cast: Carl Lumbly, Ron Carter, Herbie Hancock
Whether you are a jazz admirer or clueless about any music from within this genre, this documentary is worth checking out. It is centered on bebop icon Miles Davis and his 50-year-long music trajectory reshaping himself as an artist every step of the way. Based on his autobiography of the same name, the film includes testimonials from various beloved artists, such as Flea from the Red Hot Chili Peppers and producer Quincy Jones, sharing their take on Davis' music milestones. It also doesn't shy away from the musician's flaws, making it a well-rounded take on his life story and legacy.
Blackpink Light Up the Sky (2020)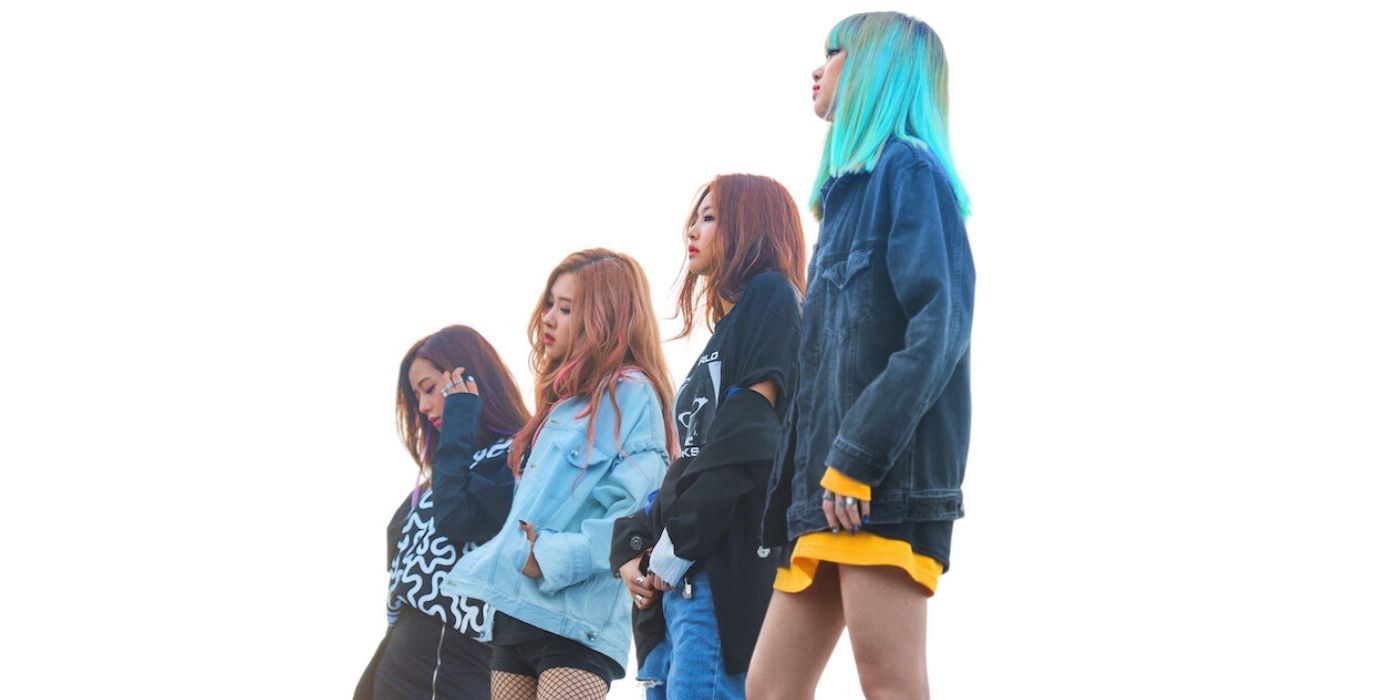 Run Time: 1 h 19 min | Director: Caroline Suh
Cast: Reila Post, Blackpink, Jennie Kim
K-pop has taken the world by storm, and it's no secret that groups like Blackpink are a phenomenon overseas. Ever since their debut in 2016, the girl group has constantly topped the charts with hit singles like "Kill This Love" and "How You Like That". This documentary directed by Caroline Suh is effective in showing Lisa, Jisoo, Jennie, and Rosé banding together through the rigorous trainee system responsible for propelling K-pop artists into the industry, as well as their preparation to headline Coachella in 2019.
Dolly Parton Here I Am (2019)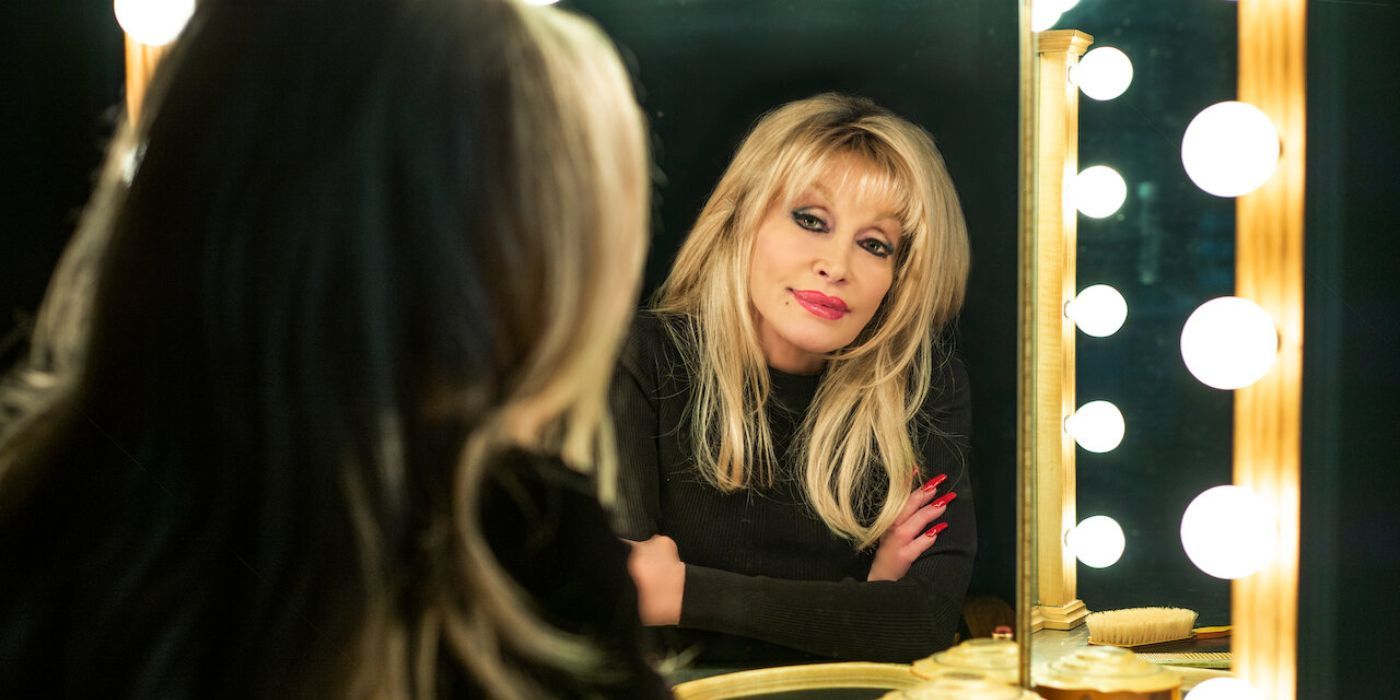 Run Time: 1 h 30 min | Director: Francis Whately
Cast: Dabney Coleman, Mac Davis, David Dotson
Dolly Parton is a living legend when it comes to American music and this documentary is a little window into her exceptional accomplishments. A performer ahead of her time, Parton was able to stand up for herself, even when many would perceive her as a "dumb blonde" (a criticism she tackles in her single of the same name). Conquering Nashville and Hollywood alike with her talent, she opens up about her songwriting, career highlights, and her personal life with charisma in Here I Am.
Ariana Grande Excuse Me, I Love You (2020)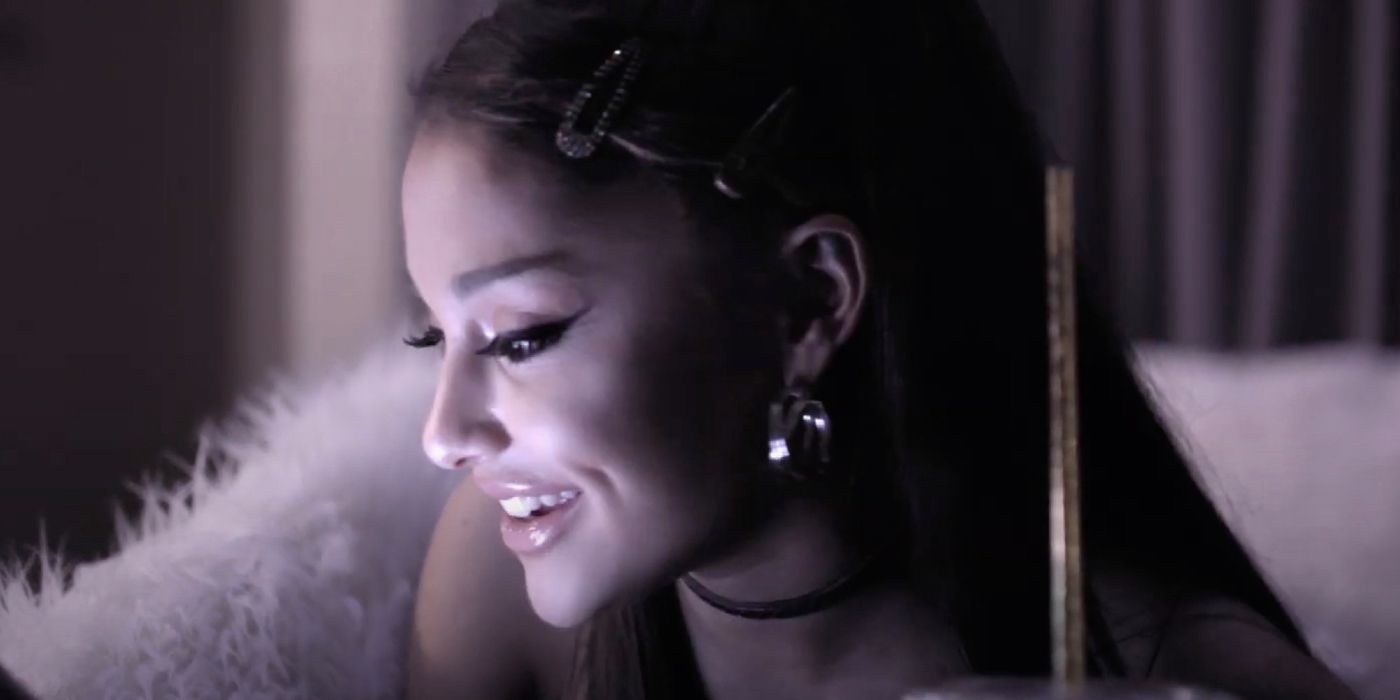 Run Time: 1 h 37 min | Director: Paul Dugdale
Cast: Ariana Grande, Joesar Alva, Luis Bong Buno IV
Although this is more of a concert film than a full-on documentary, Ariana Grande Excuse Me, I Love You allows fans to see pop star Ariana Grande behind the scenes on tour. From rehearsals to little hangs with her friends in between concerts, the film is lighthearted and enjoyable. Different from other tour documentaries, this one doesn't hit any of the setbacks that Grande faced in her career or tour schedule, making it a welcoming distraction to the chaos from the pandemic in 2020 (when it was originally released).
Wham! (2023)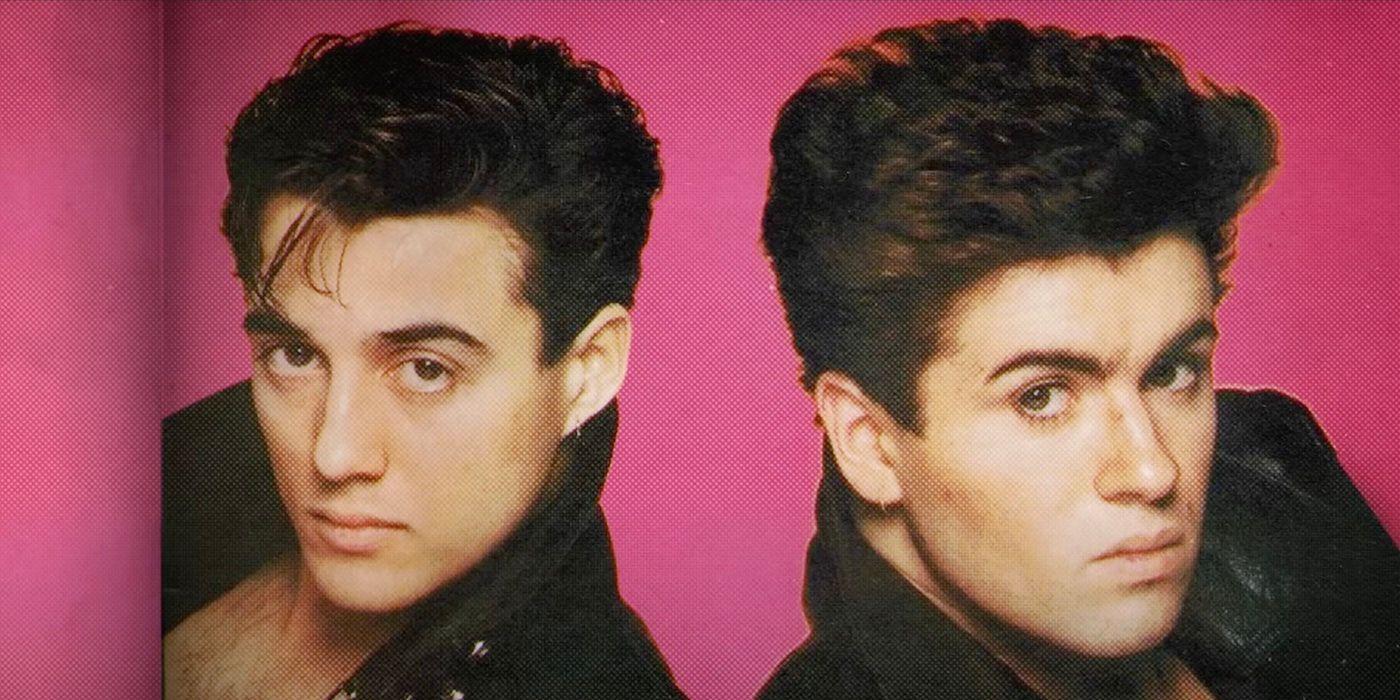 Run Time: 1 h 32 min | Director: Chris Smith
Cast: George Michael, Andrew Ridgeley, Wham!
The 80s wouldn't be the same without its iconic tunes and questionable fashion choices. In a decade where neon colors were an all-time hit, it isn't surprising that one of the most popular bands at the time would have a just as vibrant sense of style and music. Wham! came up with hits like "Wake Me Up Before You Go-Go" and "Last Christmas", but underneath all the upbeat tunes lies a friendship between George Michael and Andrew Ridgeley that started back when the two were in high school. Chris Smith's documentary is a personal take on the rise of the band and its amicable breakup in 1986, leading to Michael's continuous success as a solo artist. If you aren't familiar with their backup story, this will surely be an enlightening watch.
Barbra: The Music…The Mem'ries…The Magic! (2017)
Run Time: 1 h 50 min | Director: Jim Gable, Barbra Streisand
Cast: Barbra Streisand, Stephanie 'Stevvi' Alexander, Alec Baldwin
Another concert film with bits and pieces of insight into an artist's journey, Barbra: The Music…The Mem'ries…The Magic! follows Barbra Streisand in a 13-city tour in Miami, performing anything from her personal hits to Broadway favorites. There is nothing like hearing Funny Girl herself belt out "Don't Rain on My Parade" and "People" so effortlessly. Like Grande's tour documentary, there isn't much insight into Streisand's career itself, but more so the behind-the-scenes stories that she shares with fans in between songs.
What Happened, Miss Simone? (2015)
Run Time: 1 h 41 min | Director: Liz Garbus
Cast: Nina Simone, Lisa Simone Kelly, Roger Nupie
Pop stars aside, it is worth taking a moment to acknowledge the lasting imprint Nina Simone left in the jazz scene and as an activist during the civil rights movement. Although her talent made her stand out, this documentary cuts deep into the abuse, heartache, and depression that the artist experienced as a Black musician at the time (even leading her to quit her prospects of becoming a classical pianist). Garbus' film can equally capture the ups and downs of Simone's career, showcasing how her passion and strength made her power through all the social boundaries that came her way. It is a detailed depiction of what happened to her, before and after she conquered the world with songs like "Feeling Good" and "I Put a Spell on You".
Jennifer Lopez Halftime (2022)

Run Time: 1 h 35 min | Director: Amanda Micheli, Sam Wrench
Cast: Jennifer Lopez, Ben Affleck, Adam Blackstone
The Super Bowl is a massive accomplishment for any artist who gets selected to put out a halftime show at one of the most viewed games in the world. It is a time of year when people get together and not only rave about the winning team but also the performer hitting the stage halfway through. In this Netflix original doc, Jennifer Lopez takes viewers out of the spotlight and shares more about her multifaceted career, leading up to her 2020 Super Bowl performance. Like Homecoming, it is cool to see the tiresome rehearsals and creative vision that J-lo had alongside Shakira to make a statement as Latinas at an important American event.
https://collider.com/best-music-documentaries-on-netflix/ Best Music Documentaries on Netflix Right Now