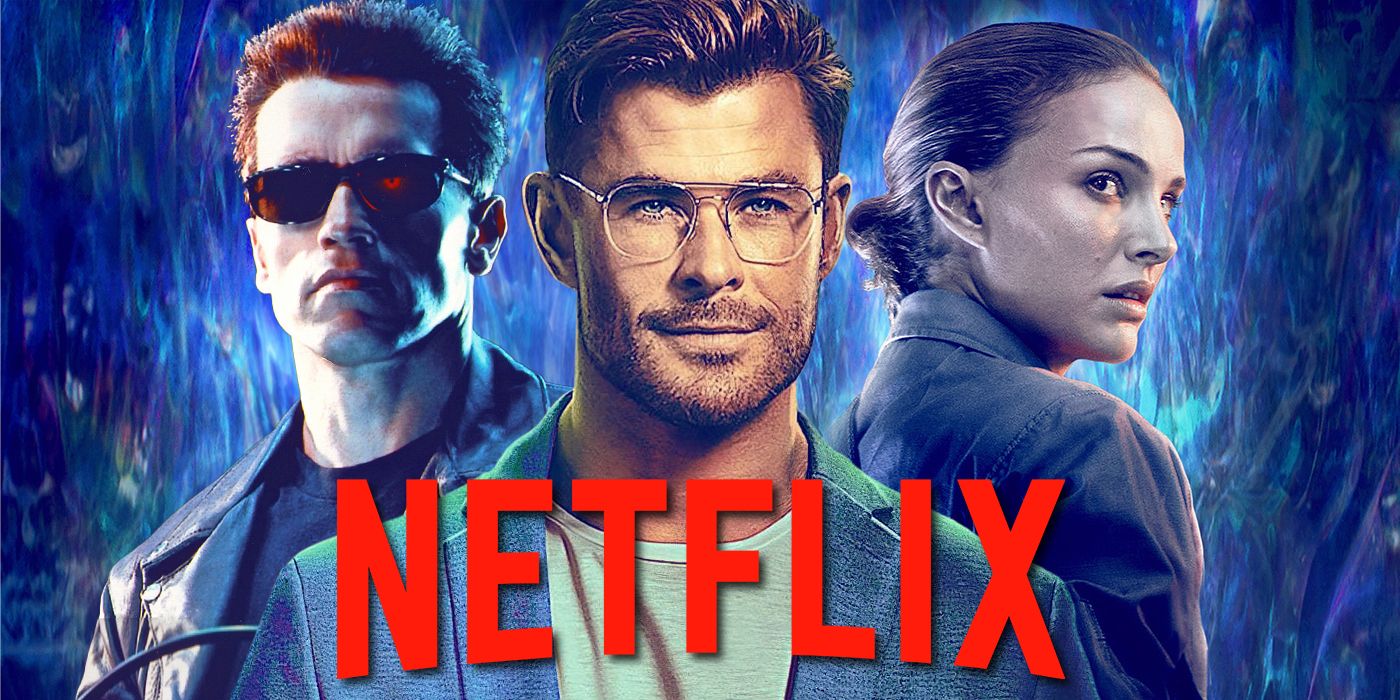 Dystopia. A concept that anybody who took a literature class should be more than a little familiar with. To put it simply for those who are unfamiliar with the term, a dystopia is the antithesis of a utopia. Where a utopia is a perfect society where every problem has been solved, a dystopia is a perfect society that is operated by those problems, often creating an oppressive environment for the less fortunate. The concept is omnipresent in stories like 1984, Fahrenheit 451, Brave New World, and more. Given that those three examples alone are some of the most influential pieces in modern storytelling, it's no surprise that many movies have taken inspiration from dystopic stories.
Netflix in particular has played around with dystopian ideas in its various hit shows, with the most obvious example being Black Mirror. The science fiction anthology series consistently explores not just the dangers of new technology, but the human people who seek to abuse it. The show even explored the topic of AI in filmmaking and television in a Season 6 episode, which is something that is a major point of contention in the ongoing SAG-AFTRA strike.
With elements of what was once science fiction now becoming quite real, some may be looking for feature films that explore elements of a dystopian society. If you're a Netflix subscriber in particular, there are plenty of movies that could be considered at least partially dystopian.
RELATED: This Is the Reason 'The Hunger Games' Stands Out Among YA Dystopias
The Giver (2014)
Release Date: August 15, 2014 | Run Time: 1 hour 37 minutes | Director: Phillip Noyce
Starring: Brenton Thwaites, Jeff Bridges, Meryl Streep, Taylor Swift, Alexander Skarsgård, Katie Holmes, Odeya Rush, and Cameron Monaghan
What better way to start off a list of dystopian movies than a film based on a wildly popular dystopian book? Based on the Lois Lowry novel of the same name, The Giver is a high-concept drama that sees a seeming utopia begin to unravel due to a young boy named Jonas (Brenton Thwaites). His community chooses Jonas to be the next Giver, a spot currently held by an old man (Jeff Bridges) whom Jonas befriends. The job of The Giver is to hold onto the emotions and memories of the community to maximize efficiency, all in the closet of losing their own humanity.
Don't Look Up (2021)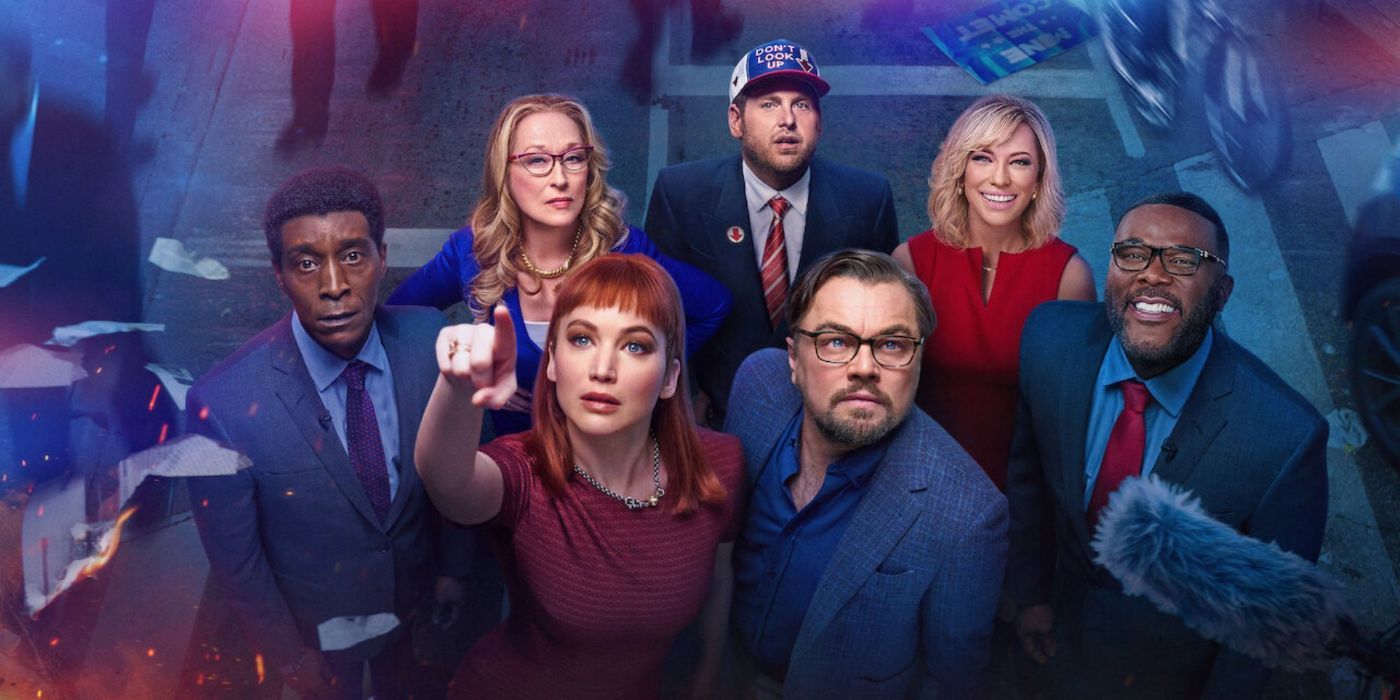 Release Date: December 24, 2021 | Run Time: 2 hours 18 minutes | Director: Adam McKay
Starring: Leonardo DiCaprio, Jennifer Lawrence, Meryl Streep, Cate Blanchett, Rob Morgan, Mark Rylance, Tyler Perry, Timothée Chalamet, Ron Perlman, and Ariana Grande
Though a bit more modern than your average dystopian story, Adam McKay employs the satirical lessons learned from The Big Short and Vice to deliver a biting social commentary with Don't Look Up. Two respected astronomers, Dr. Randall Mindy (Leonardo DiCaprio) and Dr. Kate Dibiasky (Jennifer Lawrence) discover that a massive comet capable of annihilating all life on Earth is hurling towards the planet. Despite relaying this information to their colleagues, the media, and even the President of the United States (Meryl Streep), they learn the hard way that even the globe's elite would rather put lives at risk to make a quick buck.
Starship Troopers (1997)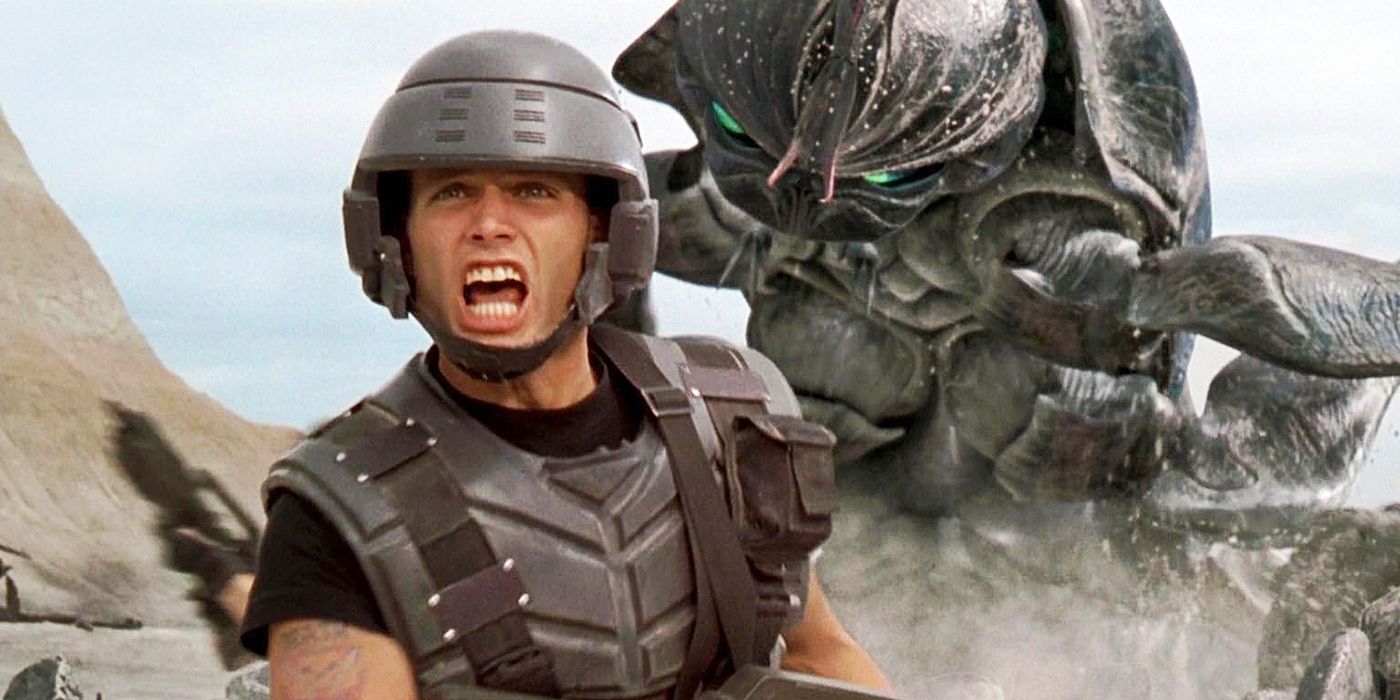 Release Date: November 7, 1997 | Run Time: 2 hours 9 minutes | Director: Paul Verhoeven
Starring: Casper Van Dien, Denise Richards, Dina Meyer, Jake Busey, Neil Patrick Harris, and Clancy Brown
Is Starship Troopers an unbelievably silly movie about space marines fighting alien bugs? Absolutely. Is it also a secretly very clever commentary on fascism and the human need to conquer and control? Certainly. Clever themes in sci-fi blockbusters is a specialty that Robocop director Paul Verhoeven displays in Starship Troopers, with various soldiers quickly learning that there are worse things in the universe than the Klendathu Arachnids.
Dune (1984)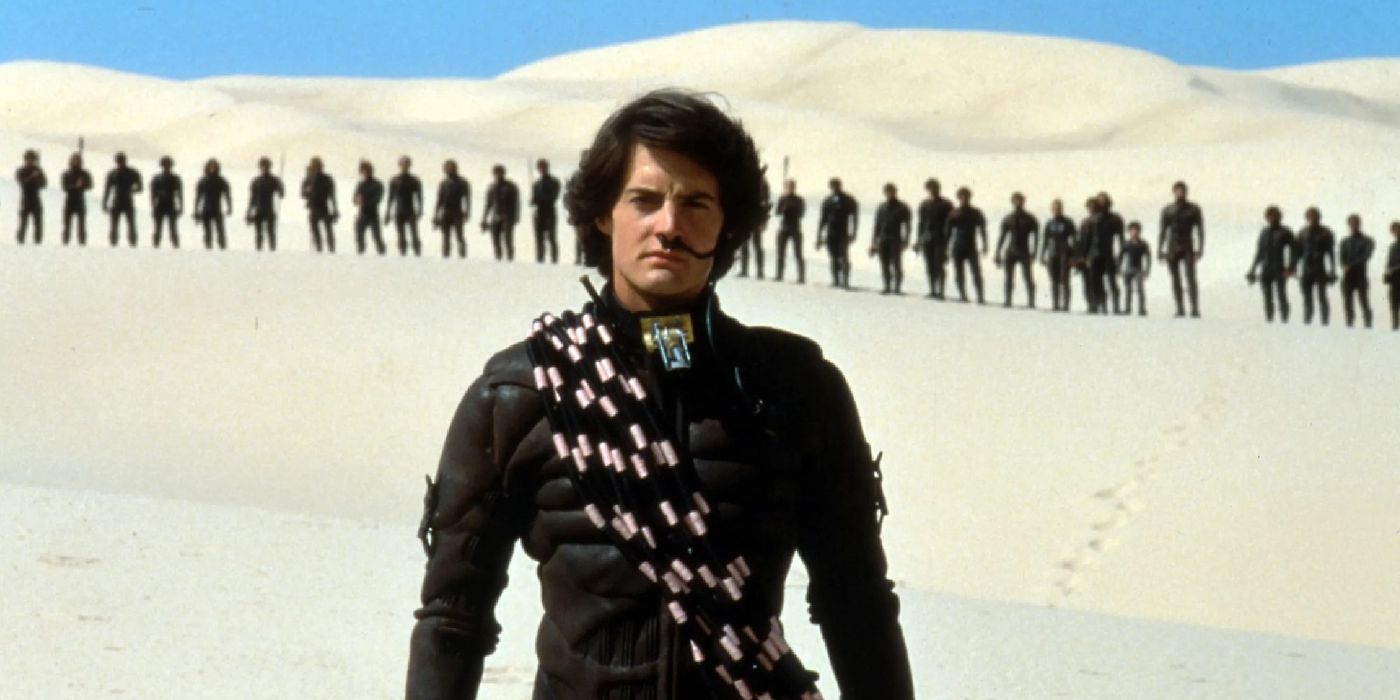 Release Date: December 14, 1984 | Run Time: 2 hours 17 minutes | Director: David Lynch
Starring: Kyle MacLachlan, Virginia Madsen, Francesca Annis, Brad Dourif, Linda Hunt, Everett McGill, Patrick Stewart, and Sting
Denis Villeneuve's 2021 rendition Dune is better than David Lynch's ill-fated 1984 version in every way. Still, the 1984 film does stay relatively true to the epic Shakespearian story of House Atreides. Young Paul Atreides (Kyle MacLachlan) finds himself becoming the leader of his house when they enter a war with the dreaded Harkonens, each of whom is vying for control on the desert planet of Arakis. The more Paul trains to become a hero, the more he risks descending into villainy.
The Mitchells vs the Machines (2021)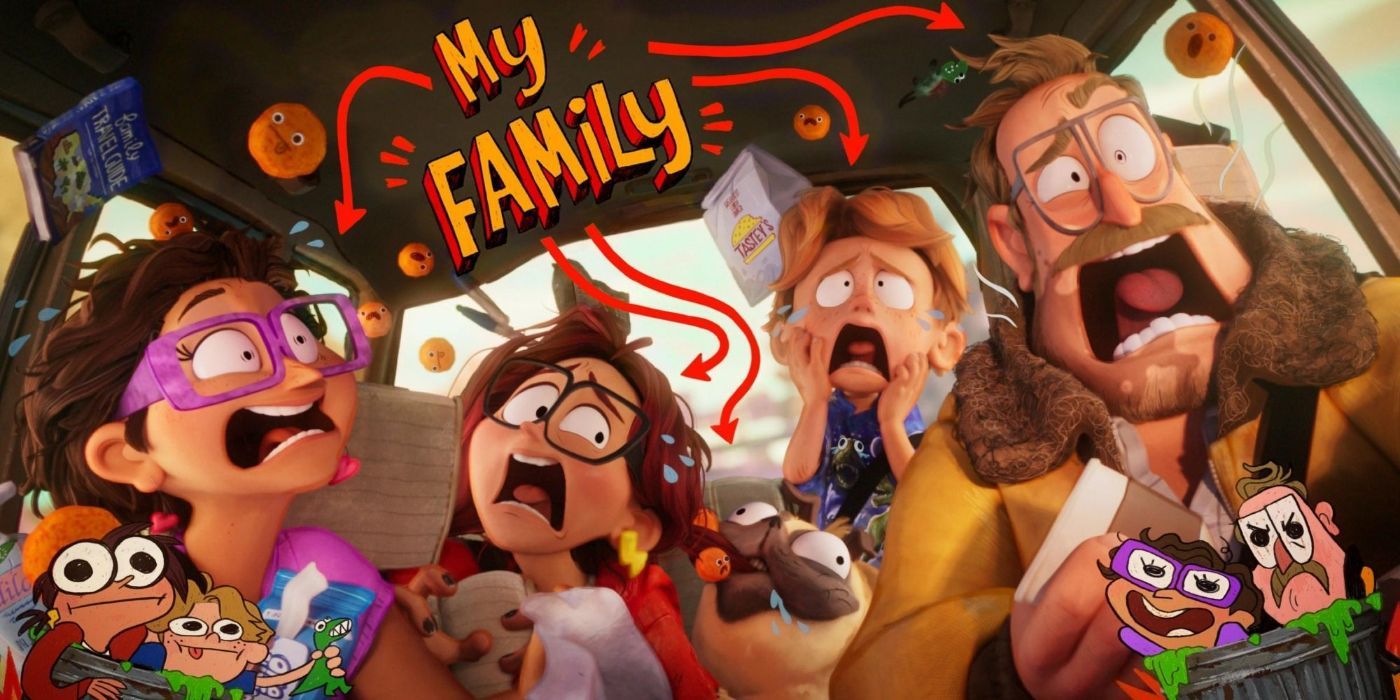 Release Date: April 30, 2021 | Run Time: 1 hour 54 minutes | Directors: Michael Rianda and Jeff Rowe
Starring: Abbi Jacobson, Danny McBride, Maya Rudolph, Michael Rianda, Eric André, Olivia Colman, Fred Armisen, and Beck Bennett
Probably the most family-friendly a movie with dystopian elements can get, The Mitchells vs the Machines is a brilliant exploration of the family unit and how advances in technology have affected it. Young Katie Mitchell (Abbi Jacobson) is eager to find her own place in college, but her controlling dad Rick (Danny McBride), overprotective mom Linda (Maya Rudolph), and awkward little brother Aaron (Michael Rianda) want to take her to school on a cross-country road trip. They'll need to put aside their differences soon, as a cellphone AI named PAL (Olivia Colman) has decided to take over the world with her army of robots. Now, only the Mitchells can stop her.
Gamer (2009)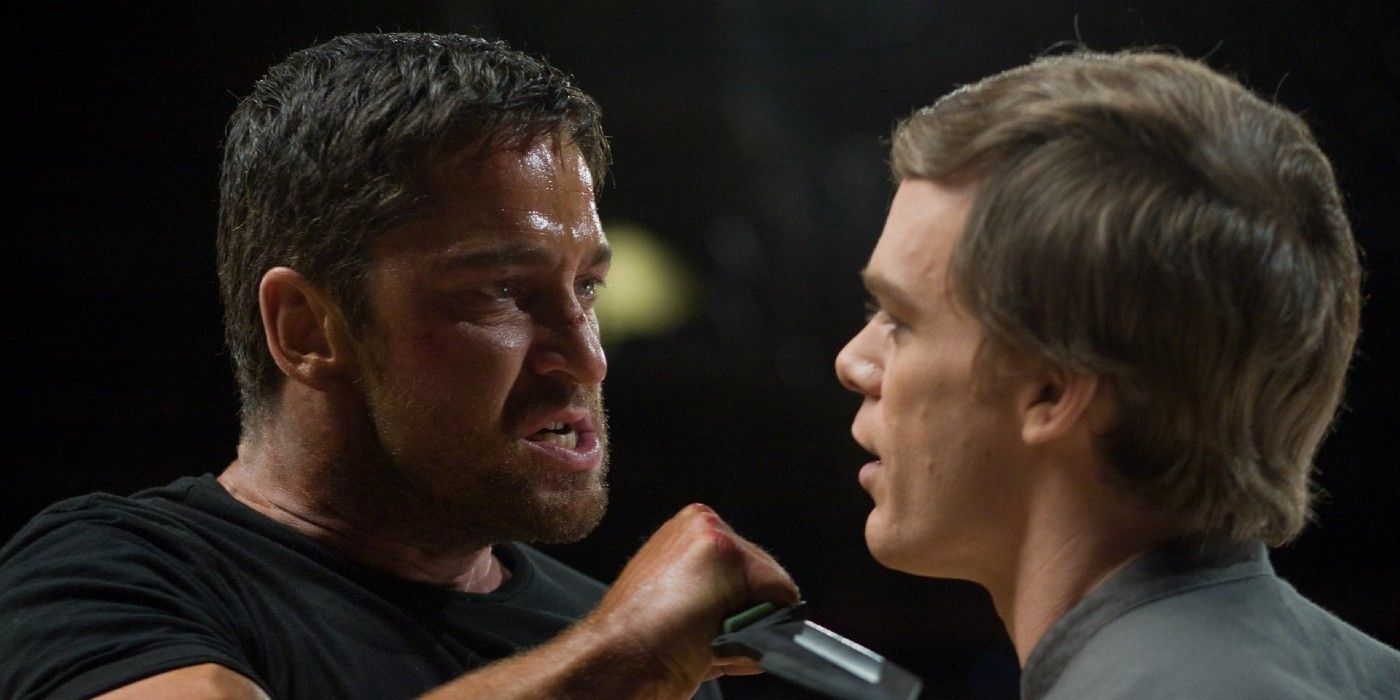 Release Date: September 4, 2009 | Run Time: 1 hour 35 minutes | Directors: Mark Neveldine and Brian Taylor
Starring: Gerard Butler, Michael C. Hall, Ludacris, Amber Valletta, Kyra Sedgwick, Logan Lerman, Alison Lohman, and Terry Crews
Gamer takes violence in video games to a whole new level. As punishment for their alleged crimes against humanity, convicts in the world of Gamer are thrust into a gladiator-type arena and fight to the death for the amusement of others. The twist comes in when these convicts' movements are controlled by pilots on the outside, leading the convict named Kable (Gerard Butler) to put his faith in a young teen controller named Simon (Logan Lerman).
Nimona (2023)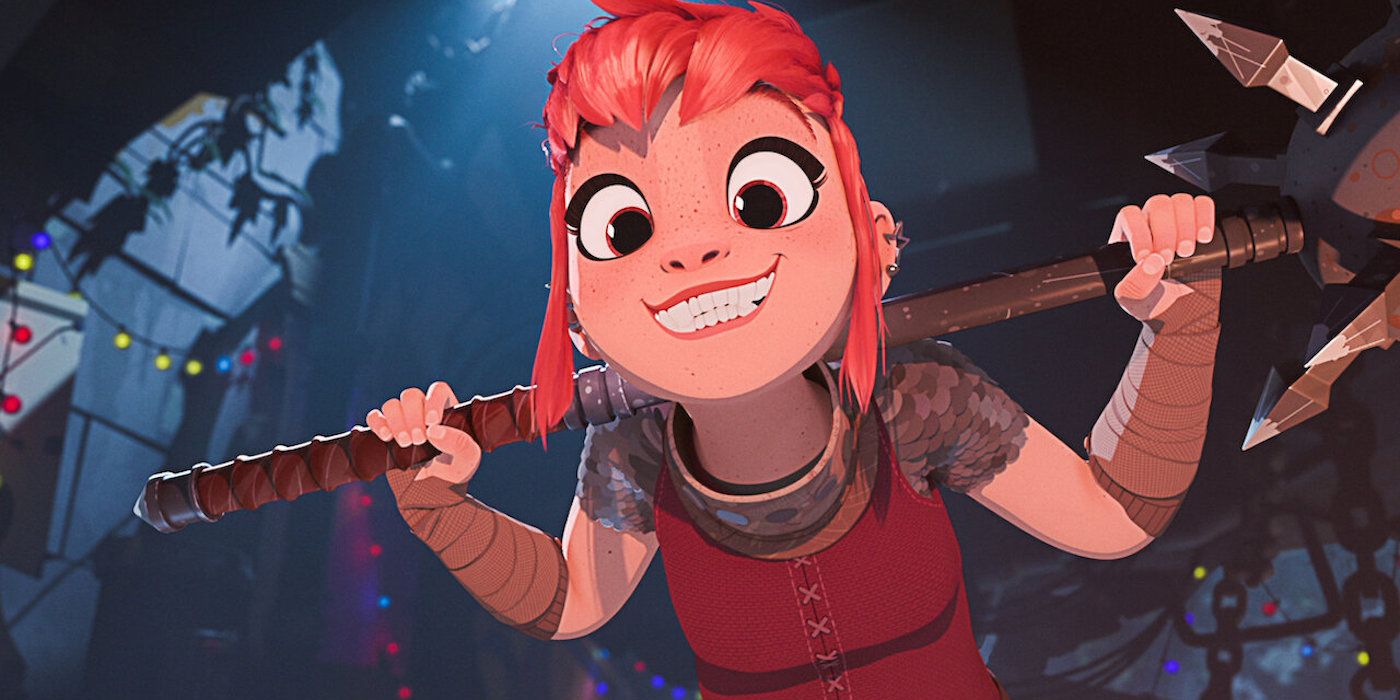 Release Date: June 30, 2023 | Run Time: 1 hour 41 minutes | Directors: Nick Bruno and Troy Quane
Starring: Chloë Grace Moretz, Riz Ahmed, Eugene Lee Yang, Frances Conroy, Lorraine Toussaint, Beck Bennett, and RuPaul
Netflix really struck gold with their recent animated hit, Nimona – a gorgeously animated fantasy-science fiction hybrid complete with brilliant characters. A young shapeshifter Nimona (Chloë Grace Moretz) hopes to become a supervillain and seeks out the notorious criminal knight Ballister Boldheart (Riz Ahmed). It's only after she meets Ballister that she learns the noble knight is completely innocent, and the two form an indelible partnership to prove that to the world.
Okja (2017)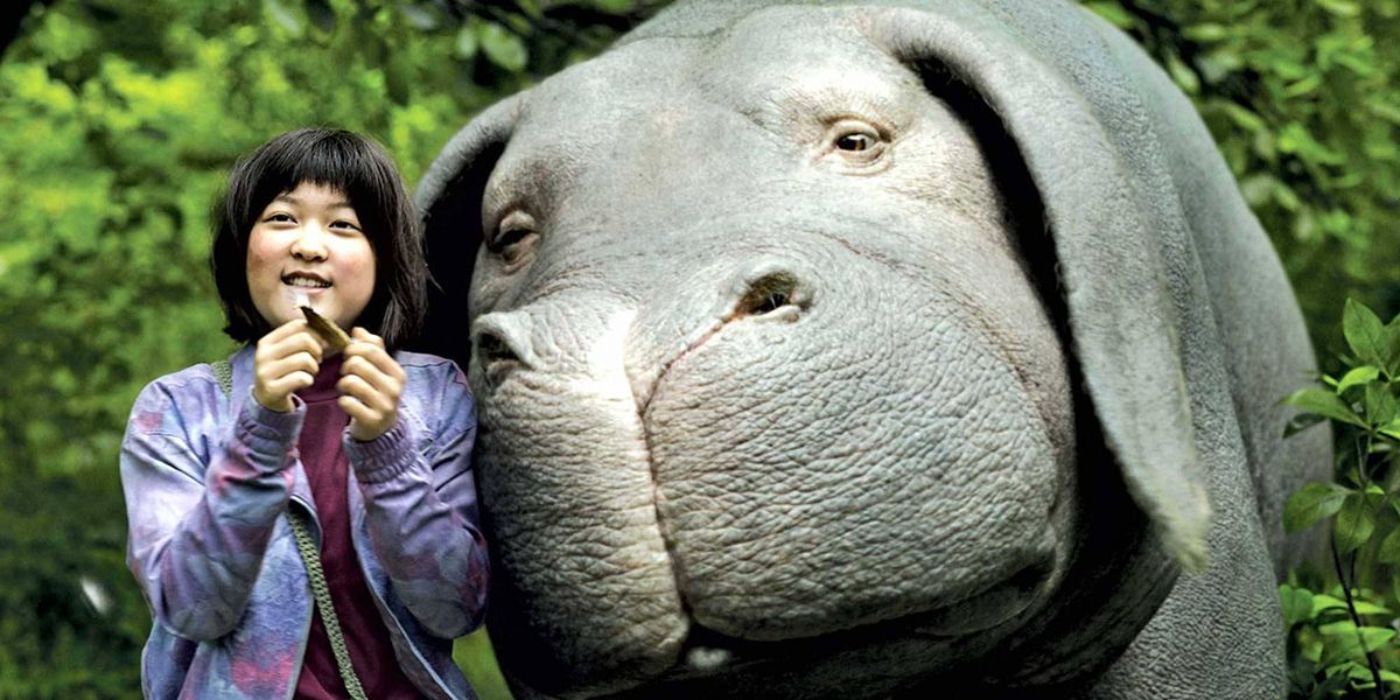 Release Date: June 28, 2017 | Run Time: 2 hours | Director: Bong Joon Ho
Starring: Seo-hyun Ahn, Tilda Swinton, Paul Dano, and Jake Gyllenhaal
Classism has always been something that Parasite director Bong Joon Ho has explored, and we see that in a slightly more science fiction sense with the sometimes adorable and sometimes horrific Okja. It's the Oscar-winning filmmaker's take on the classic "kid and their magical/scientific creature" plot line, where a young girl Mija (Seo-hyun Ahn) forms an unbreakable bond with a genetically enhanced super-pig. When the creators of the pig come to collect their property, Mija learns first-hand just how cruel humans can be.
Terminator 2: Judgement Day (1991)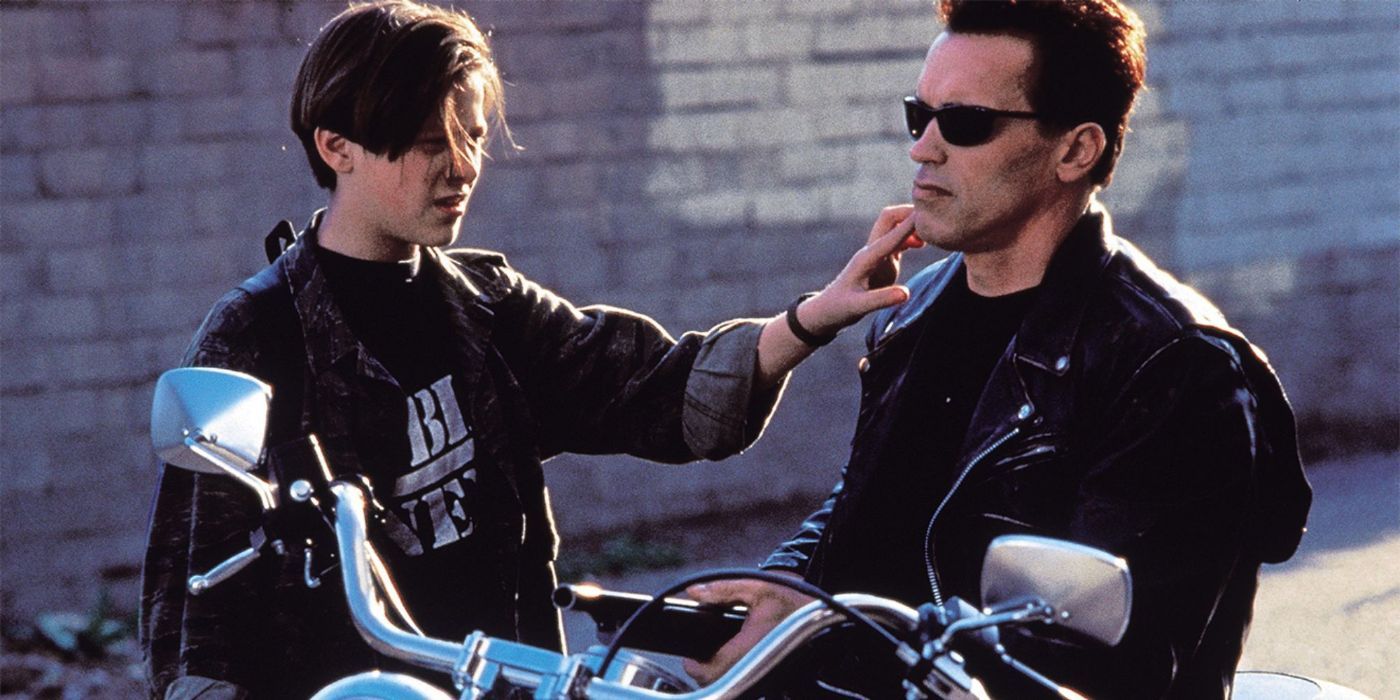 Release Date: July 3, 1991 | Run Time: 2 hours 17 minutes | Director: James Cameron
Starring: Arnold Schwarzenegger, Linda Hamilton, Edward Furlong, Robert Patrick, and Joe Morton
The original The Terminator is great, but Terminator 2: Judgment Day is an action-sci-fi masterpiece. The saga of Skynet's crusade continues (and probably should have ended), as they have now sent an advanced liquid T-1000 (Robert Patrick) to go back in time and assassinate future resistance leader John Connor (Edward Furlong). To combat this, the future resistance reprograms an older T-800 model (Arnold Schwarzenegger) to go back in time to protect the boy, as well as prevent the creation of Skynet.
Annihilation (2018)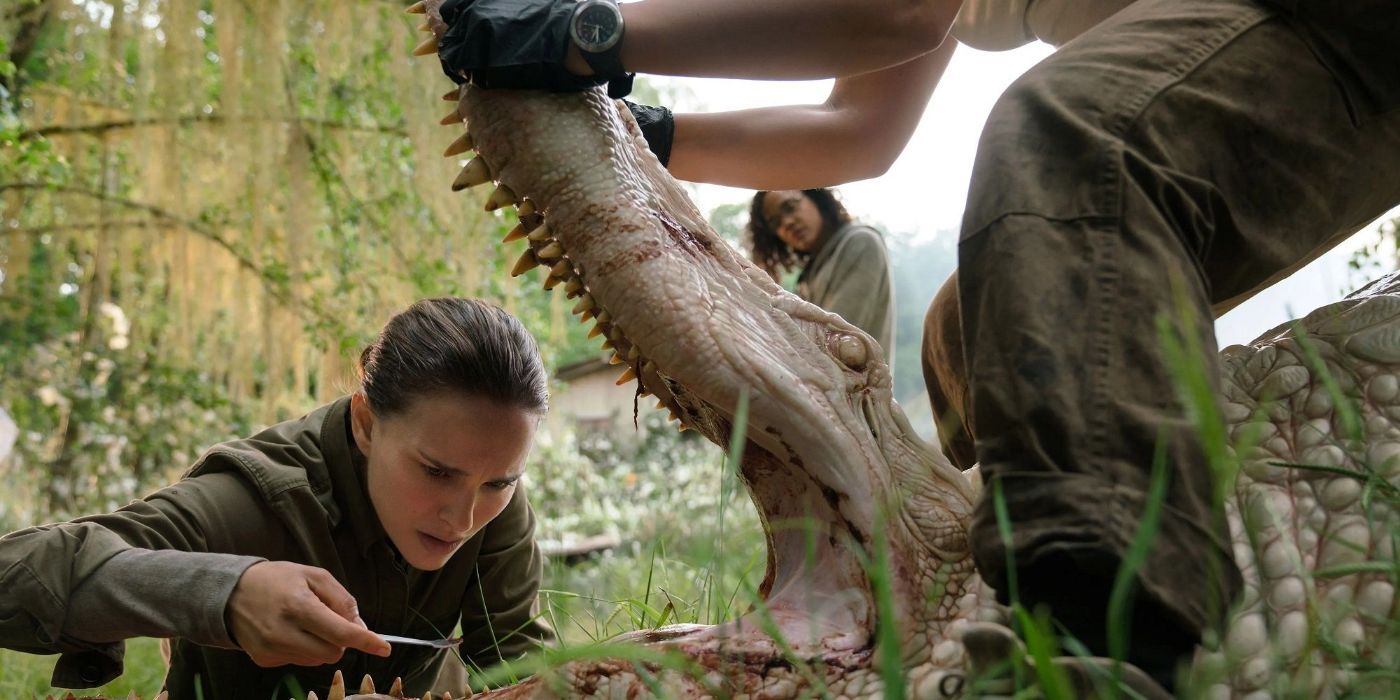 Release Date: February 23, 2018 | Run Time: 1 hour 55 minutes | Director: Alex Garland
Starring: Natalie Portman, Jennifer Jason Leigh, Tessa Thompson, Benedict Wong, and Oscar Isaac
Nature and science collide within the mind-bending thrills of Annihilation. When biologist Lena (Natalie Portman) sees her soldier husband Kane (Oscar Isaac) come home sick and changed, she is contacted by the government. Kane and his squad were sent into a mysterious anomaly zone that is changing the DNA and characteristics of life on Earth. Along with a ragtag team of fellow scientists, Lena goes in to solve the mystery of this place and cure her husband.
The Wiz (1978)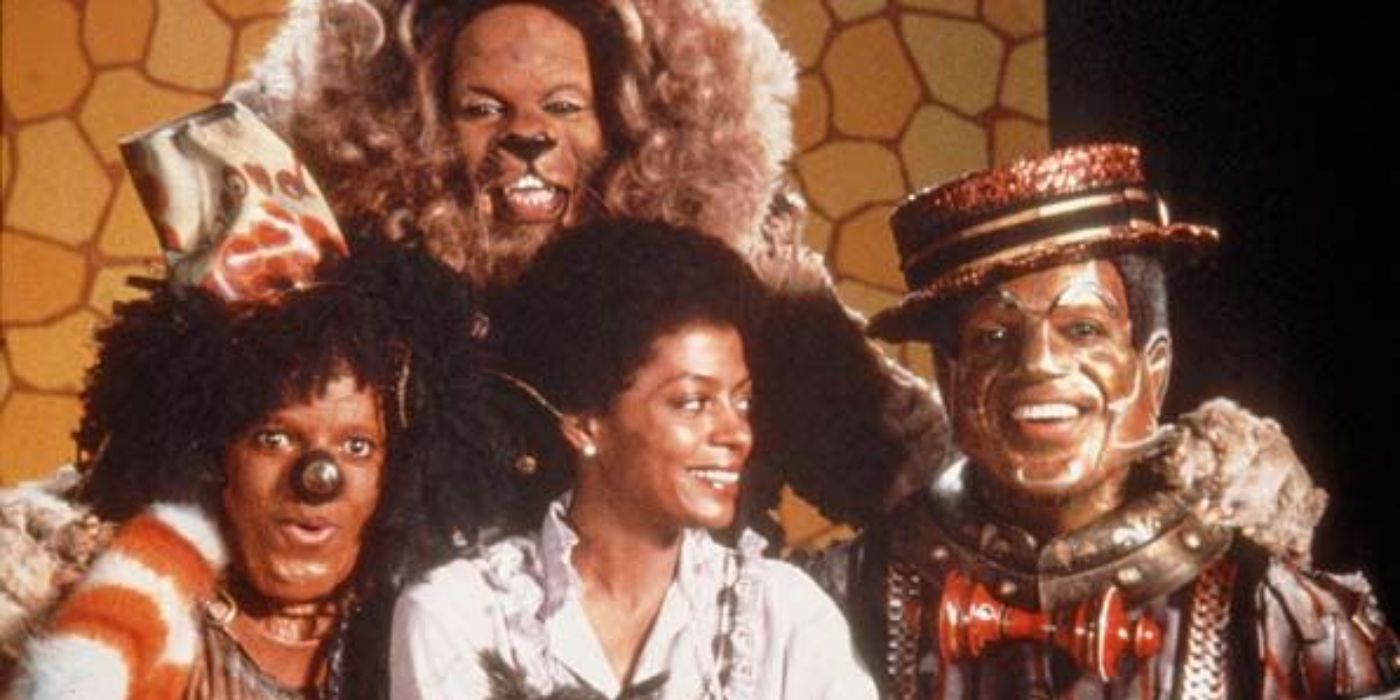 Release Date: October 24, 1978 | Run Time: 2 hours 14 minutes | Director: Sidney Lumet
Starring: Diana Ross, Michael Jackson, Nipsey Russell, Ted Ross, and Mabel King
Okay, hear us out on this one. Yes, The Wiz is more of a fantasy than sci-fi and is essentially the same plot as The Wizard of Oz, but think about it. A world where a Wicked Witch (Mabel King) forces her workers to be happy and work in her factory? That sounds fairly dystopian. Still, The Wiz is a charming take on the classic tale, complete with great music and great musical talents like Diana Ross.
Spiderhead (2022)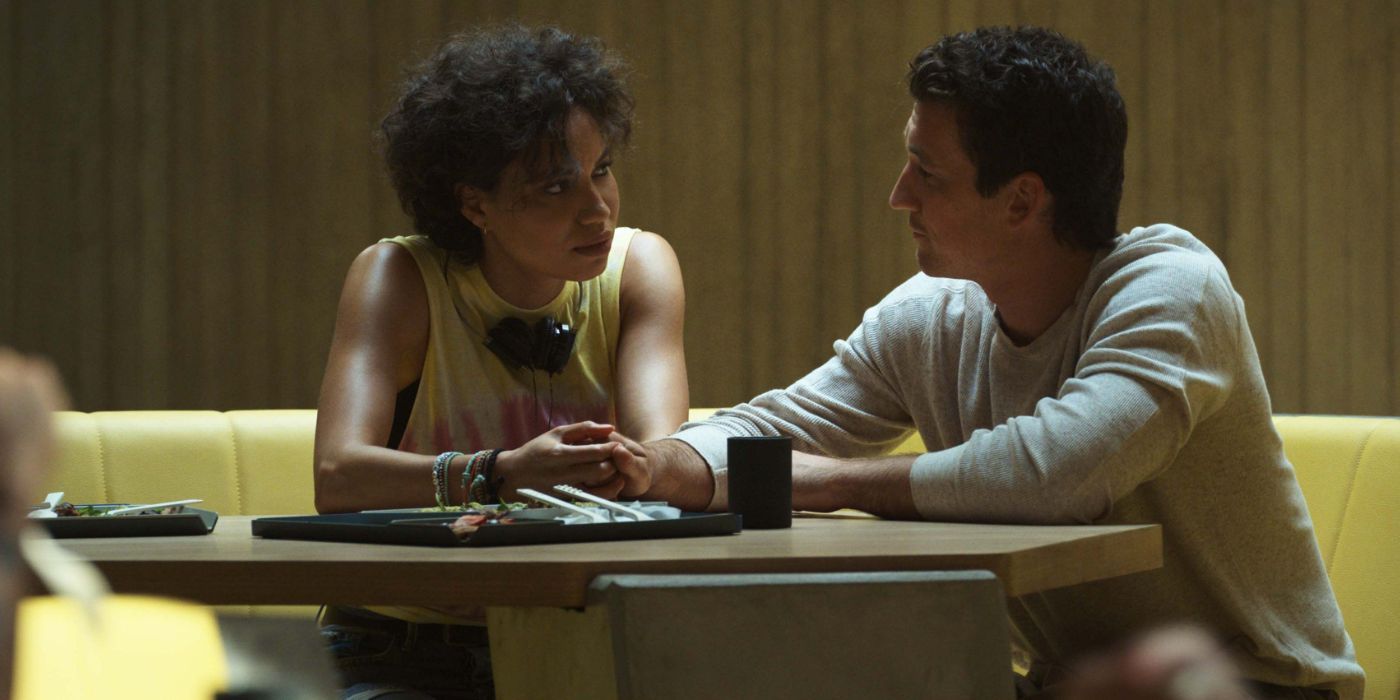 Release Date: June 17, 2022 | Run Time: 1 hour 46 minutes | Director: Joseph Kosinski
Starring: Chris Hemsworth, Miles Teller, and Jurnee Smollett
Director Joseph Kosinski's follow-up to Top Gun: Maverick, Spiderhead is a visually stunning look at scientific drug misuse. In another story where convicts are used as guinea pigs, prisoner Jeff (Miles Teller) is selected to test a new drug that affects human emotions. The longer he is subjected to these experimental tests, the more invasive and unethical these experiments seem.
The Bad Batch (2017)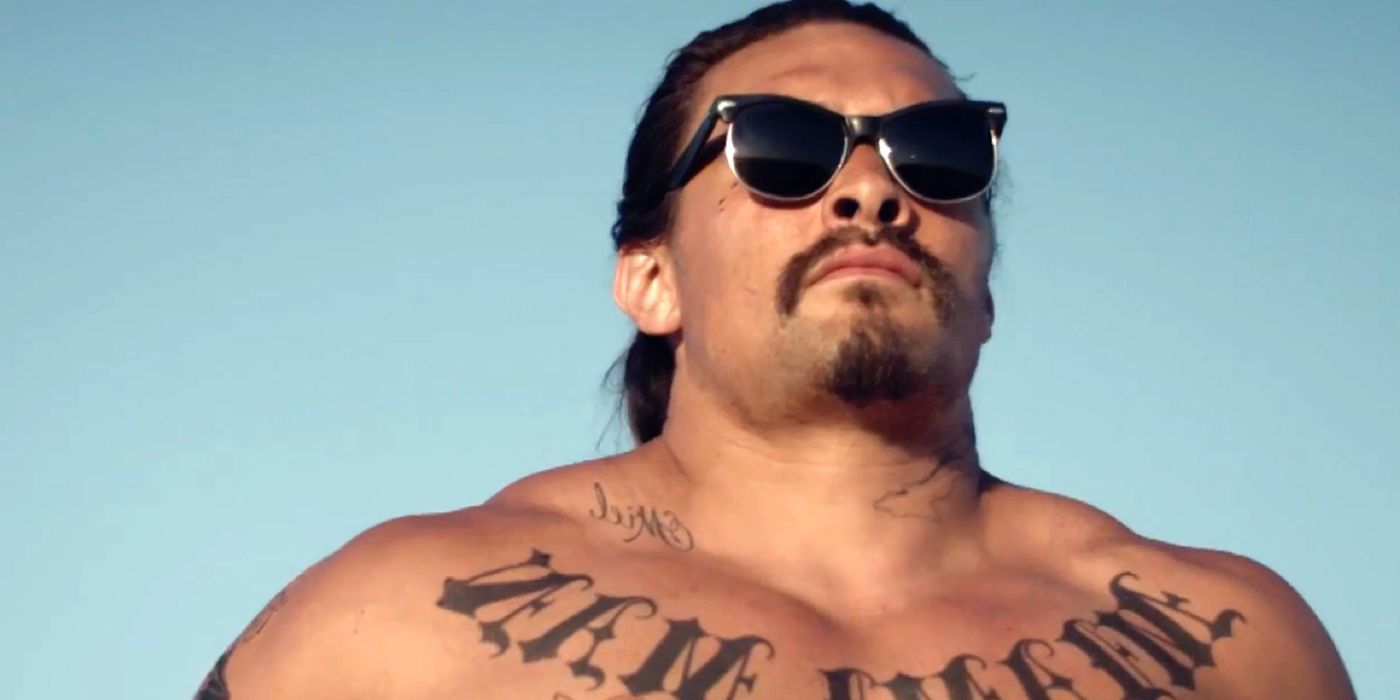 Release Date: June 23, 2017 | Run Time: 1 hour 58 minutes | Director: Ana Lily Amirpour
Starring: Suki Waterhouse, Jason Momoa, Jayda Fink, Keanu Reeves, and Jim Carrey
Not to be confused with the animated Star Wars show of the same name, The Bad Batch could almost be described as Mad Max on acid. In the borderline deserted prison far from society, a woman named Arien (Suki Waterhouse) becomes the prisoner of a group of cannibals led by Miami Man (Jason Momoa). Believe it or not, that isn't the wildest thing that occurs in The Bad Batch.
After Earth (2013)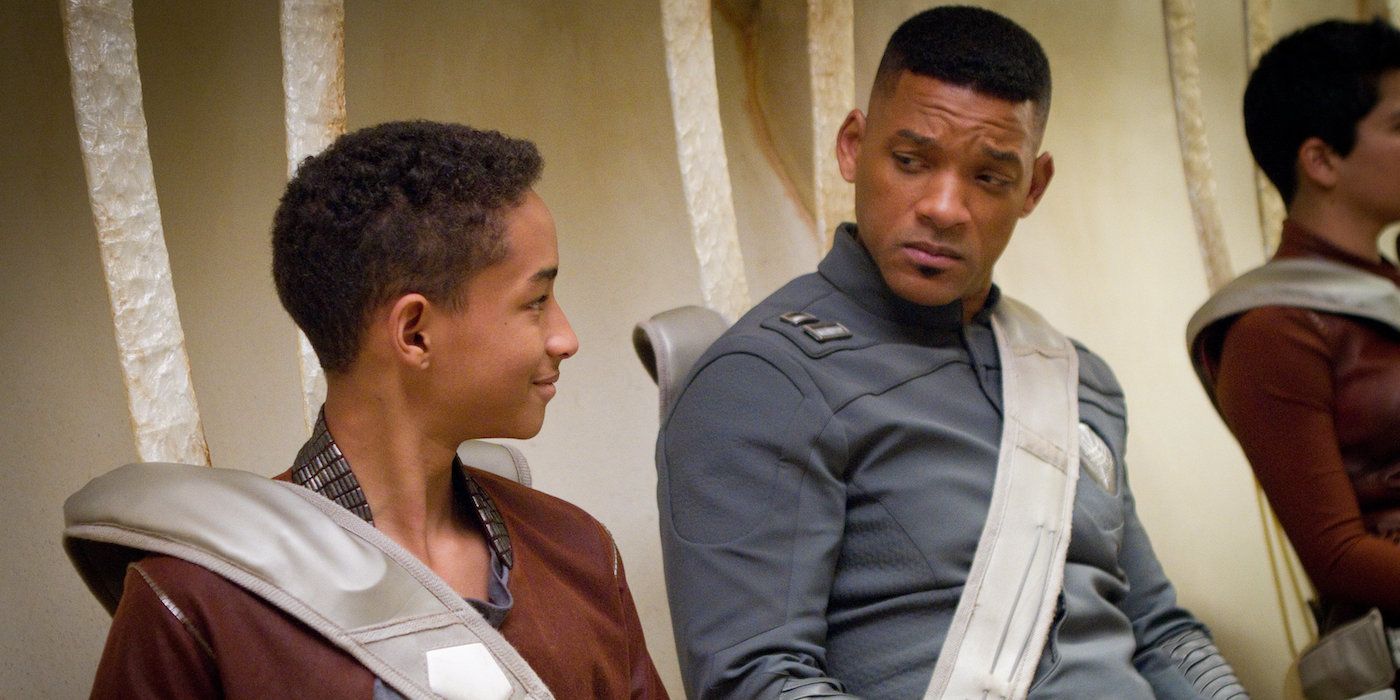 Release Date: May 31, 2013 | Run Time: 1 hour 40 minutes | Director: M. Night Shyamalan
Starring: Jaden Smith and Will Smith
After Earth…isn't great. In fact, it might be M. Night Shyamalan's worst movie. Still, the dystopian elements and concept of the film are at least decently interesting. An estranged father and son Cypher (Will Smith) and Kitai Raige (Jaden Smith) find themselves crash-landing on a derelict planet. That planet just so happens to be the abandoned remains of planet Earth. With the experienced Cypher injured, Kitai must venture into the untamed wilderness to keep them alive.
They Cloned Tyrone (2023)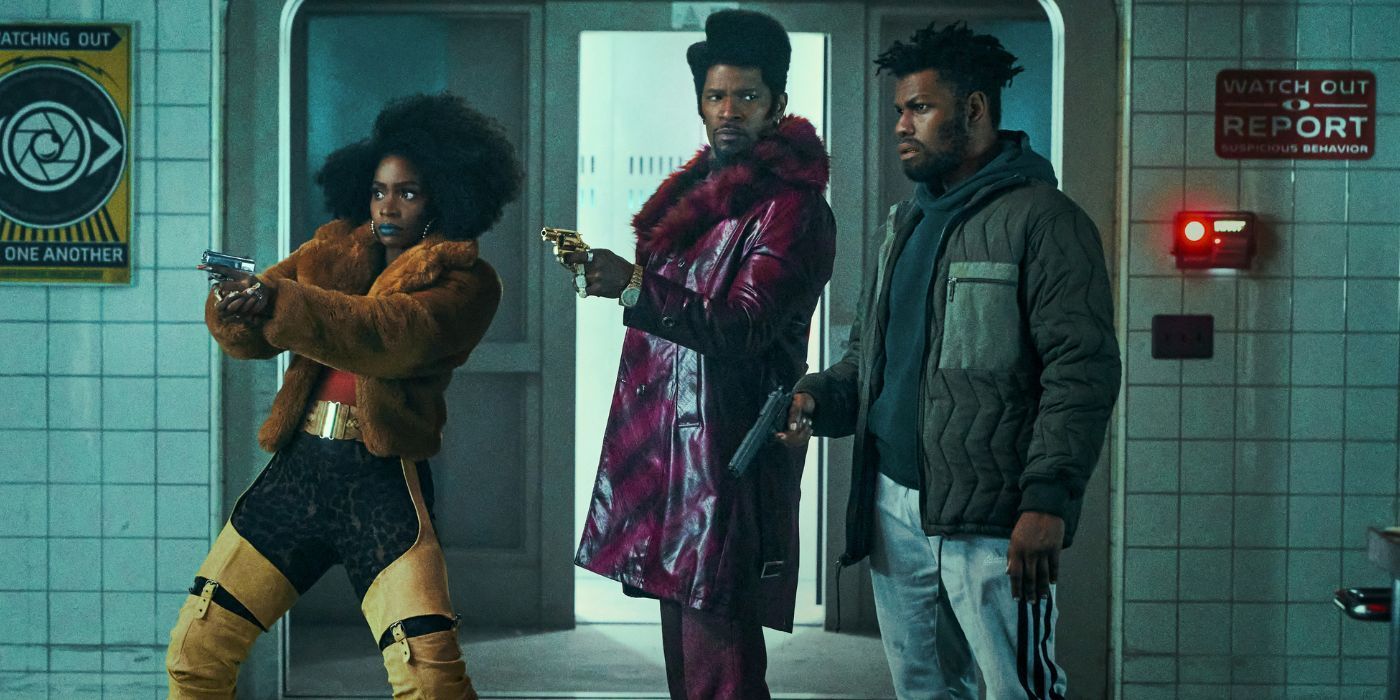 Release Date: July 21, 2023 | Run Time: 2 hours 2 minutes | Director: Juel Taylor
Starring: Jamie Foxx, John Boyega, Teyonah Parris, Kiefer Sutherland, and David Alan Grier
One of Netflix's most recent entries, They Cloned Tyrone is a wonderfully creative sci-fi film that is destined to become a cult classic. An unlikely trio consisting of Slick Charles (Jamie Foxx), Fontaine (John Boyega), and Yo-Yo (Teyonah Parris), they discover that many of their friends and family are being cloned for mysterious reasons.
https://collider.com/dystopian-movies-on-netflix/ Best Dystopian Movies on Netflix Right Now